SCENE REPORT
The Sincere and Vibrant World of the Czech DIY Scene
By Jacopo Sanna · September 20, 2017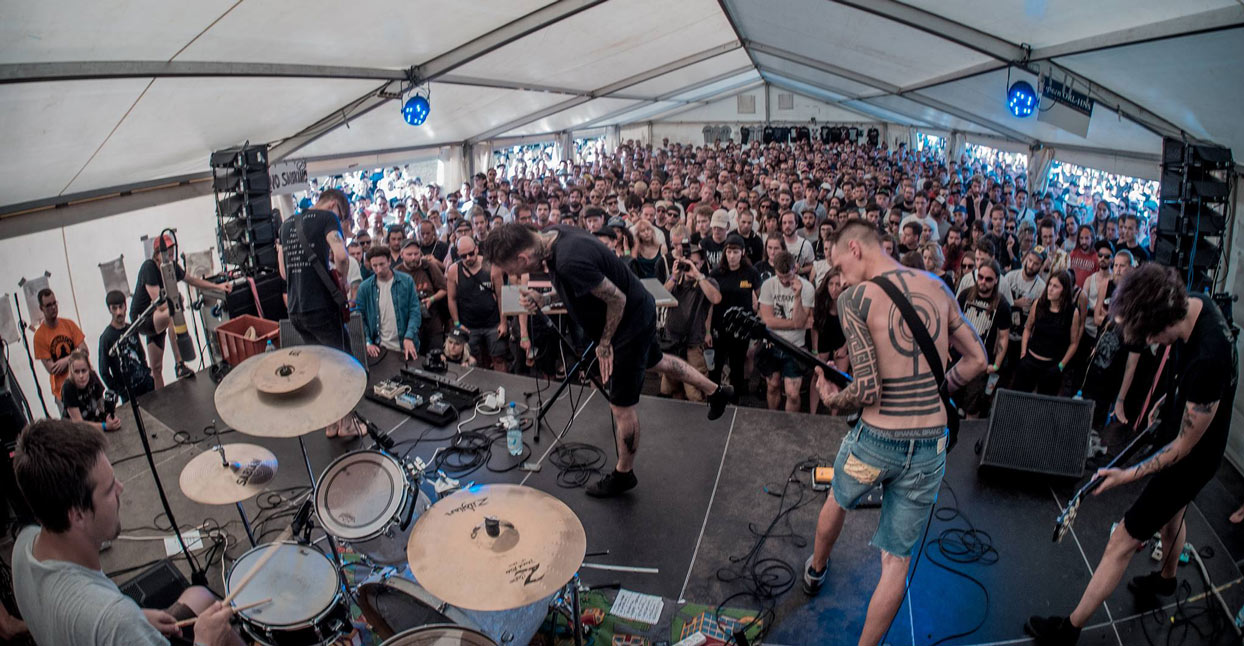 Every year, at the end of July, the small and grassy airport of Rokycany, a small Czech town a few miles east of Plzeň, fills with people for a gathering called Fluff Fest. Attendance is a summer ritual for many European fans of punk, hardcore, crust, and screamo. Featuring more than a hundred bands, tons of vegan food, a fanzine library, and various workshops, Fluff Fest has established itself as the main DIY hardcore punk event in Europe, growing every year since its inaugural edition in 2000.
Even though it's a rather international festival—this year, the headliners included Doom from the U.K., City of Caterpillar and Chokehold from the States, and Heaven In Her Arms from Japan—people come from Europe and beyond to spend three days in this raucous environment. There's a lively and dedicated local scene behind the festival, one that has its own history and its own circuit of labels, fanzines, and bands. Foreigners get to experience the Czech scene at Fluff Fest by being in the right place at the right time. (It's enlightening to see a band like Remek, surrounded by hundreds of people screaming lyrics in Czech from the bottom of their hearts.) It feels like being part of a wonderful, communal secret.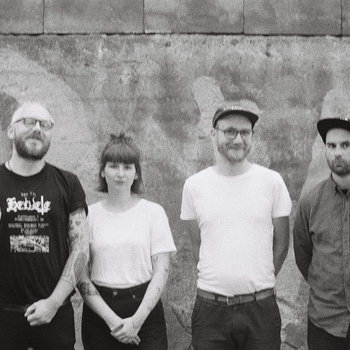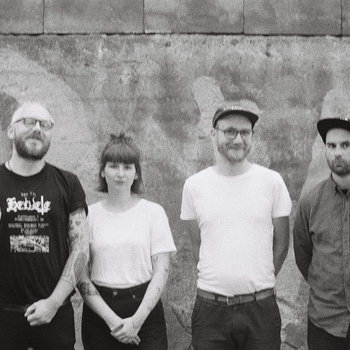 Remek started playing in 2010 after the disbanding of Lakmé, and both bands have been fundamental in shaping the contemporary sound of Czech screamo—more anthemic than in the rest of Europe, with linear hardcore structures that owe a debt to '90s emo. They're also a key component in the current national DIY scene: together with bands like Gattaca and Marnost, with whom they share a few members, they release albums through a label called Music for Liberation, book shows in Prague and Olomouc, and put out a fanzine called Revenge of the Nerds.
They're also involved with Coffee Breath Records, a label through which they release records on a pay-what-you-want basis and give the collected money to organizations they care about—mostly those that work around human rights and animal liberation. "I don't remember exactly how the idea came up," says Honza Šamánek, who runs the label and plays the guitar in Remek, Gattaca, and others. "It's just that there are a lot of interesting projects or bands that have EPs and live recordings. They want people to listen to them, but maybe they don't want to release them physically, so they give us their stuff and we use the label as a platform for collecting money for good purposes." The result is an amalgam of unreleased gems, lo-fi EPs, and live recordings that are first-hand evidence of what's going on in the basements, rehearsal rooms, squats, and bars all around the Czech Republic.
"I'd say it's quite possible to recognize that some bands are from [the] Czech [Republic] due to a specific sound," says Šamánek. "Of course, there are a lot of influences from around the world, but the impact [of the] Czech punk of the earlier decades is still big now. I think, for example, Kritická Situace [active between the '80s and '90s] still resonate [for] Czech punks. Bands such as Zeměžluč and See You In Hell have [had] a big impact, especially in Brno. Also LVMEN and Thema Eleven are still influential for sure… we have quite a good emo hardcore scene."
But when it comes to the contemporary DIY scene, it seems that genres and subgenres don't matter too much. Stoned to Death Records, for example, is one of the most active tape labels in the Czech Republic at the moment, and its catalogue is a bacchanal of sounds and styles. "The music selection is very eclectic," says Jakub Ďuraško, who started the label in 2012, "from field recordings, drone, instrumental acoustic guitar records through black metal, noise, minimal techno, EBM, noise punk, etc. Stoned to Death is definitely not a one-genre label."
Ďuraško also manages a stage at Fluff Fest called Psych Tent, which delivers the same kind of musical multiformity as the label. To let more people know about it, he released a compilation to serve as an introduction. It includes some of the label's newer bands like V0NT, an unearthly noise project with members of Remek, MOLLY, hypnotic yet disturbing electronic music, and Pacino, a passionate rock outfit from Orlová with '90s emo guitars, and the atmospheric metal band Smuteční Slavnost.
However, this is just the tip of the iceberg, as there are several interesting bands, projects and labels scattered around the country, experimenting with heavy music while remaining loyal to DIY punk ethics. Here is a small—and not even remotely comprehensive—list of six bands playing six different genres, coming from different areas of the Czech Republic. Hopefully, it can be a good starting point and allow many to dig into this well-hidden yet vibrant scene.
Merch for this release:
Vinyl LP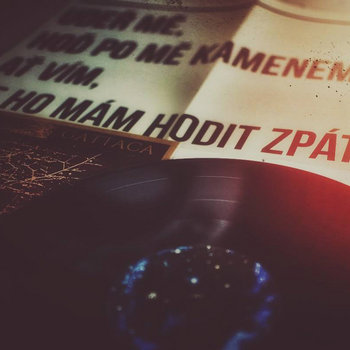 "It's difficult to sing your heart out in a language that you didn't grow up with,"  Šamánek says, trying to explain why literally every Czech band sings in their own language rather than in English. One of his bands, Gattaca, are no exception, but their lyrics are fundamental in understanding the imagery and ideas this crust band, active since 2009, wants to convey. There is a line on the song "Panoptikon," from their 2015 self-titled LP, that sums up the spirit of the band: "Hit me, throw a stone at me / So that I would know that I should throw it back." Violence is a central theme of their political work, and the same violence is present on a musical level too: dark and spine-chilling guitars—with screamo melodies superimposed over a doom-like patience for slow crescendos—evoke the image of a decaying world. The fury of the ever-changing rhythms and the savage growling vocals offer engaging and effective resistance to such decay.
Merch for this release:
Vinyl LP, Cassette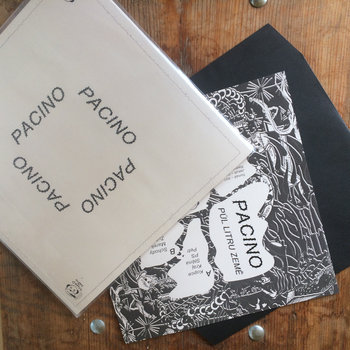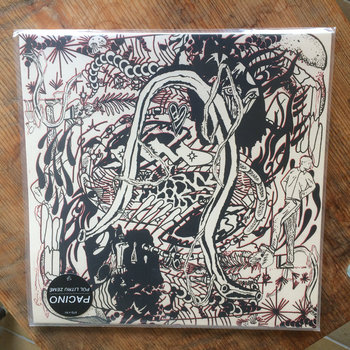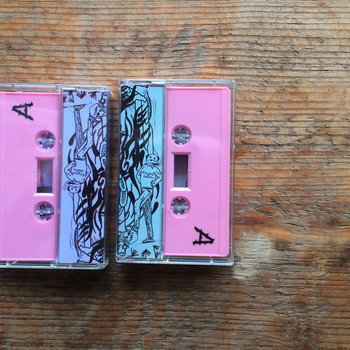 One of the best albums to come out of the Czech Republic this year was Půl Litru Země by Pacino, a band from Orlová, in the region of Silesia, a highly-industrialized area that was referred to as the "Steel Heart of The Country" during the communist times. The band is widely influenced by their environment and by the prolific punk scene that developed in their region. Their music sounds like a stuck-in-time mix between emo and indie rock: loose, distorted guitars resembling early '90s acts such as Indian Summer are the main characteristics, while heartfelt, biting vocals and the obstinate steadiness of the drums make the band's sound rough yet coherent. They bring emo back to the dusty rehearsal rooms and squatted basements where it all began, with a timeless passion and an admirable urgency.


There's always been a lot of great emo and screamo bands in the Czech Republic, from Thema Eleven in the late '90s to John Ball and the aforementioned Lakmé and Remek. It's not a scene stuck in the past, though; there's something new coming up every year: one of the most interesting acts in the genre is Ikiru, from Krupka, a city in the northern part of the country. Their debut self-titled EP, released in 2015, comprises five simple yet intense tracks, all built on melodic and emotional riffs that flow seamlessly into one another. They remain poignant even when the tempo changes, lowering the tension and eventually building it up all over again to explode into authentic screamo anthems that make the listener want to learn Czech just to be able to sing along.
Merch for this release:
Cassette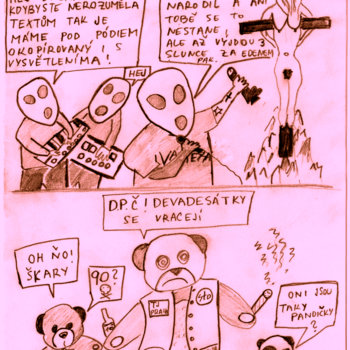 V0NT is an electronic music project started by three members of Remek. "All of us are big fans of noise, rap, grime, and dirty electronic music in general," says Šamánek, "so we began to express ourselves in this new away after many years of playing guitar music." Their sonic portfolio includes unpleasant screeching sounds, industrial drums, dark synths, and eerie screaming vocals, all thrown together—often simultaneously—into a chaotic spiral. In their live shows, that chaos becomes even more disturbing: V0NT's members wear sinister balaclavas and put on a sort of unearthly live show, spitting ferocious bile with loud, hammering beats, and aggressive screams.
Brünner Todesmarsch are a hardcore punk band from Brno,  the second biggest city of the Czech Republic. They have been active since 2012, and the split with Evidence Smrti released three years later is probably the best demonstration of what they're capable of doing. Their songs are thick slabs, characterized by the constant search for an extreme speed without compromising the precision and the prowess of their hyper-fast crust-sounding riffs. The vocals, though, don't hide behind such sonic fury, but rise over it instead, angrily spoken more than they are growled and screamed, with the intention of letting the band's cynical, political lyrics be clearly heard and understood.
Yes, ██████ is the actual name of this five-piece from Plzeň, usually referred to as "Nic," a Czech word that translates to "nothing." Their music is just as bleak as their name: black metal with occasional guitar melodies resembling Deafheaven, but with a claustrophobic atmosphere courtesy of their lo-fi recordings and stifling, jarring vocals. This tension between calm, tense moments and furious blast beats running roughshod over harsh and dissonant guitars is present on almost every song they've released, all named with Roman numbers to tie their progression together. While at first the hype surrounding the band was due mostly to their SEO-unfriendly name, a couple of releases—particularly a great split with Michigan-based Old Soul—were enough for them to gain a lot of interest all over Europe.
—Jacopo Sanna