SCENE REPORT
Colombia's Rap Scene is On the Rise
By Martin Cordova · April 01, 2020
In the back half of the last decade, hip-hop culture achieved mainstream saturation in South America. It's not that there wasn't rap music in the region before—artists like Tiro de Gracia, from Chile, and Argentinian rapper Emanero, made waves and earned fans—but it always felt niche. Now, the beats have gotten stronger, the bars fiercer, and the crowds larger.
The recent rise of hip-hop in South America was fueled by both rap battles and the ascent of trap music. The former have become a fixture of Latin hip-hop culture, particularly in Mexico, Argentina, Chile, and Peru; the biggest names in the battles—like Trueno or El Menor—are proper top-tier celebrities. The 18-year-old Trueno, for example, has the most viewed freestyle on YouTube: His sixth BZRP Freestyle Session has logged an impressive 88 million views. (For context: Eminem's much-discussed BET cypher from two years ago comes in at 50 million.)
And while the region is home to a bevy of styles—trap, for example, has gained particularly strong foothold in Argentina—in Colombia, rappers like to keep things more old-school. The Colombian scene loves boom-bap, and holds to ruthlessly high standards. Seductive beats, jaw-dropping bars, and serious wordplay all make for a scene that's overflowing with talent, even if it has yet to command attention from international audiences and media outlets. The country's hip-hop scene has always coalesced around a single talent. In the '90s, it was La Etnnia. In the last two decades, Alcolirykoz, from Medellín, have been the torchbearers. Other groups, like No Rules Clan and Doble Porcion have also helped to shape the new wave of Colombian rap.
Colombian journalist Santiago Cembrano has described this new era in Colombian rap as "La epoca del rap de acá." That's also the title of his book, where he explores Colombia's new rap movement in depth. It's a must-read for any Spanish-speaking hip-hop fan who wants to go deep into one of the most inspiring contemporary hip-hop scenes.
Here are five Colombian rappers sure to thrill true hip-hop heads.
Merch for this release:
Compact Disc (CD), Poster/Print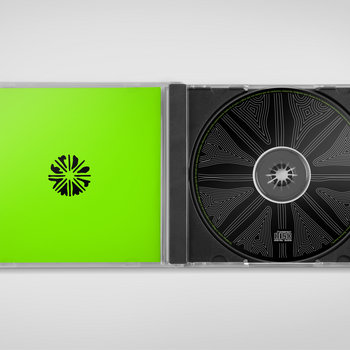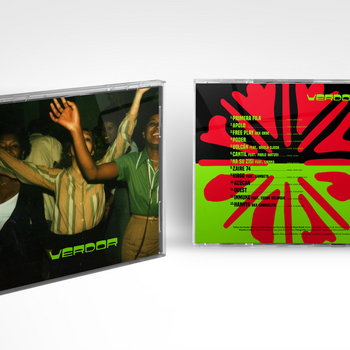 Hailing from Colombia's capital of Bogotá, N. Hardem is one of the city's most unorthodox rappers. His flow is laid-back but firm, and his shy voice gains confidence as he raps. He's also not afraid to lay bars over more experimental beats. Both aesthetically and sonically, Hardem stands out in a city that's used to more direct and hard-hitting rappers. His 2018 LP with Las Hermanas, Rhodesia, was his strongest effort to date, and his most recent single "Free Play aka Orbe," with its hallucinogenic R&B backdrop and tongue-twisting verses, is proof of his musical adventurousness.
Sabez, born Sebastián Hurtado, an underground rapper from the city of Cali, has been making music for almost five years. His lyrics are centered around the idea of competition, depicting him as a rapper who turns a critical eye on the current scene. In 2019, he released Defectos de sonido, an album marked by defiantly lo-fi production and Hurtado's heavy accent and driving flow. The icy beats in songs like "Tierra de nadie" or "In da building" are the perfect complement to Hurtado's deep, resonant voice.
Luis7Lunes is a medical school graduate who's pursuing a career as a psychiatrist, but he continues to rap part time. His voice is raw and captivating, and his writing style is unique: In his songs, Luis depicts rap as a sport, making clever and vivid comparisons between the two disciplines. His 2018 LP El Armador del Sol (a wink to the Phoenix Suns' Steve Nash) takes the comparison even further, with songs like "Roger Federer," and the title track, where he compares his skills and timing to Nash on the court. With simple but precise beats courtesy of VicDeal, the album is great material for hip-hop lovers who appreciate good rapping and powerful bars.
Previously known as Rapiphero—and, before that, as El Magno—Noiseferatu's latest name signaled a new phase to his career. The Medellín rapper's self-titled 2018 debut was one of the year's most-anticipated releases. Noiseferatu has been active since the early '10s—a member of groups like Izquierdos Reservados—but had mostly been involved in collabs or joint projects. This was the first time he'd stepped out on his own. The album's greyscale, horror-fantasy cover and the record's shadowy beats create a dark and introspective atmosphere, and the rapper's lyrics follow suit. "Papele$" is essentially the Colombian version of Joey Bada$$'s "Paper Trails;" here, the San Antonio rapper critiques the economic and social systems around him, referencing money, power, and hypocrisy. Noiseferatu has a way with clever comparisons; on "Sincretismo," he spits, "Hablo este idioma como Hans Landa, cualquier otro detecto sus Gorlamis de gringo/ Es imaginar a lo Lennon, bajo perfil como Ringo."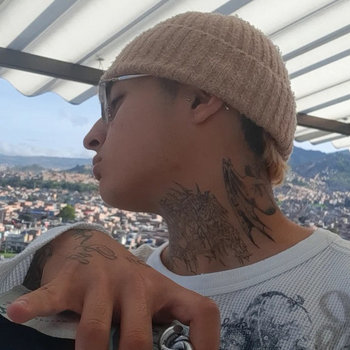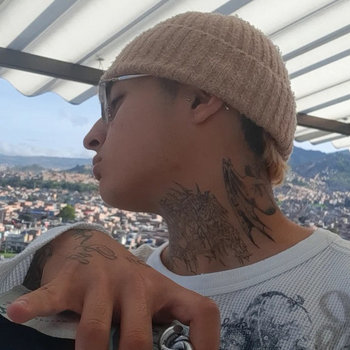 In Colombia, artists who opt to experiment with trap beats have been heavily criticized; but Ángel Dumile has managed to make a name for himself regardless. (He was even picked by Santiago Cembrano as his 2020 bet for Shock Magazine.) With two EPs and a handful of singles to his name, Dumile has shown his peers that if you have the talent, the type of beat you're rapping over is secondary, and that it's possible to pay homage to hip-hop's history even when you're not strictly keeping it boom-bap. He's shown his skills in a more classic way too: On "Colores" a simple beat and a jazz sample sets off Dumile's casual but confident flow, as he confesses his feelings for hip-hop: "El rap es más que un género, me generó diferentes sensaciones en mi vientre/ Me puedes entender si me miras frente a frente."