SCENE REPORT
The Fresh, Inventive Sounds of Contemporary Chinese Post-Punk
By Collin Smith · April 22, 2020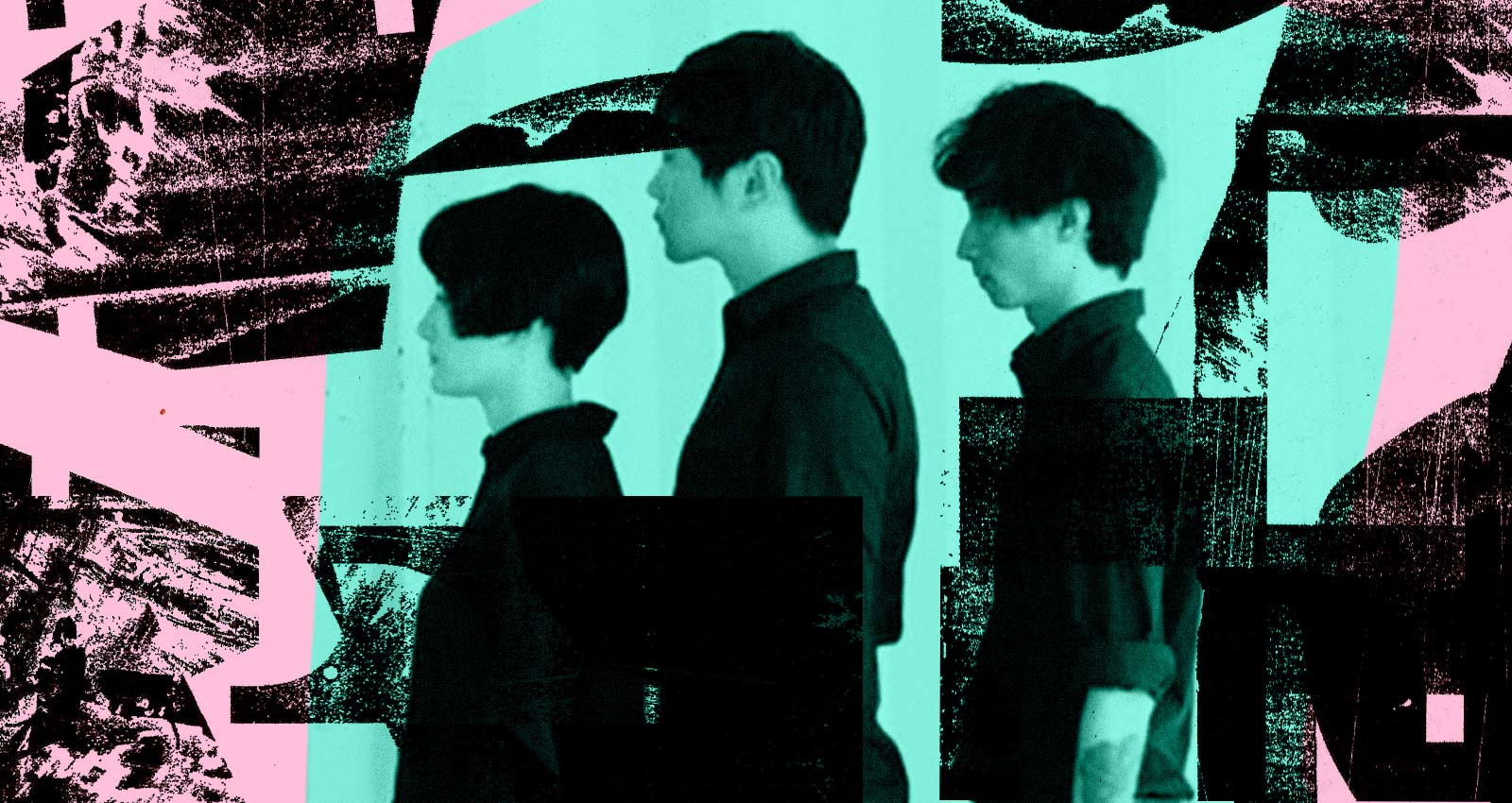 In the extended genealogy of rock sub-genres, post-punk has always been something of an oddball. Unlike most sub-genres, the term "post-punk" doesn't strictly describe some element of how the music sounds. Instead, it references a period—specifically, the roughly half-decade following the point when punk rock blasted apart established musical tradition, ushering in a new spirit of experimentation in rock music. Bands that embraced this forward-thinking mindset—artists like Pere Ubu, Gang of Four, DEVO—are tricky to pin down stylistically, because they pull ideas from a diverse range of genres, including funk, dub reggae, krautrock, free jazz, musique concrete, and (to the chagrin of their punk predecessors) disco.
But as time passed, the aural boundaries of post-punk as a sub-genre crystallized into a collection of tropes. Now, the label "post-punk" calls to mind a consistent set of traits: supple, mildly danceable basslines; sardonic and/or austere lyrics; and guitars that can probably be described with an allusion to something sharp. Those sounds have subsequently become "retro," and bands that adopt them are often saddled with loaded terms like "revivalist" and "purist."
These epithets, already reductive when attached to Western bands, are largely inapplicable to China's growing brigade of post-punk artists. Like the original post-punk innovators, these bands tend to use past musical models more as touchpoints than as anchors, exploring and iterating on them at experimental Chinese music venues like 2Kolegas and XP. "There's not really a post-punk 'scene,'" says Josh Feola, a music journalist and former manager of XP who's now working on an illustrated history of underground music in China. "There's a rock scene and an experimental music scene, and there's post-punk bands. But the 'scene' these musicians were in was more this experimental scene."
This drive to experiment was perhaps most conspicuous in the "No Beijing" movement that took form in China's capital in the mid '00's. Armed with Internet access and an expanding sense of possibility that permeated Chinese society in the wake of the SARS pandemic and in the run-up to the 2008 Olympics, this generation of Chinese musicians mined multiple decades of musical history to find sounds that could represent their artistic vision. Some chose post-punk as the vector for this vision, but the movement as a whole was laser-focused on originality. "From the very beginning they know, 'Ok I'll be creating something very unique'," says Chen Xi, lead singer of the post-punk band Snapline, about his bandmates during this period.
After the Olympics, this exploratory energy was kept alive at places like XP, which in 2012 became the dedicated home for an experimental music showcase called Zoomin' Night. Feola recalls that Beijing rock artists would regularly appear at these showcases, "often performing solo sets, just weirdness that they wouldn't put into their bands but certainly fed their ultimate sound." Chen "Shuke" Jiaoyang, a former employee at the Beijing record shop Indie Music, and longtime observer of China's underground rock scene, notes that XP held special significance for the musicians she knows. "They just have this special ritual of greeting each other like, 'You remember the show we did in XP?'"
Although XP sadly shuttered in 2016, the experimental ethos it nurtured remains a part of China's post-punk bands' DNA—even more so than deference to post-punk itself. It's on full display when Joy Division-indebted synth-rockers FAZI abruptly release an experimental prog album, or when the band Re-TROS (possibly the closest thing China ever had to a post-punk throwback band) return from an eight-year hiatus with an LP of dancefloor-inspired electro-rock. Even P.K. 14, who are routinely invoked as the "godfather" of Chinese post-punk, aren't really a post-punk band, and their varied discography shows no hard-and-true devotion to that classification.
"We do not want to be limited to some particular genre or concept. We just believe in the "aura" that comes [unexpectedly] when rehearsing," says Qiu Chi, bassist and lead singer for post-punk band Lonely Leary. Ironically, it's this emphasis on forward momentum that connects China's post-punk artists most closely with their British and American forebears. Four decades ago, those artists endeavored to pick up the shards of shattered convention and chart a new course for rock music. Today's Chinese artists are engaged in a similar project, reaching across time periods and stylistic categories to advance a musical direction in their country that is fresh and future-focused.
This shared mission is being noticed by mavens of the original post-punk era. Mark Reeder, a former Factory Records representative for post-punk luminaries like Joy Division and A Certain Ratio, drew parallels between Chengdu and early '80s Manchester after he saw Sichuanese post-punk outfit Stolen perform at a festival there in 2018. Although there's certainly some overlap between Stolen's music and post-punk's Mancunian pioneers, the comparison works better when it's expanded past similarities in sound. If the definition of "post-punk" is broadened to be a creative aesthetic rather than a specific sub-genre, then China's post-punk bands may be some of its closest disciples yet.
---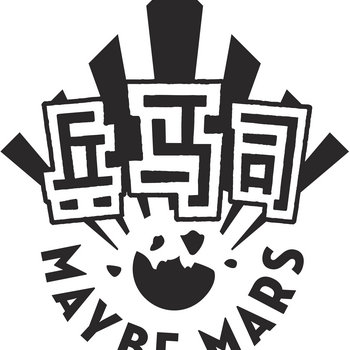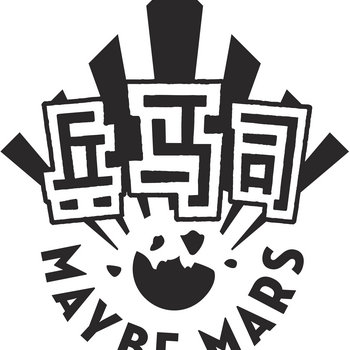 One of the founding members of the No Beijing movement, Snapline has deep roots in the city's experimental music scene, which members Li Qing and Li Weisi have maintained via side projects like their lo-fi techno group Soviet Pop. According to Chen Xi, these side projects had an indelible mark on Snapline's music. "It's like they're off to do a training session, and then they are back to Snapline. They are back with a different mindset…a refreshed mindset." Snapline's latest album Shou Hua revisits the stripped-back angularity of their brilliant No Beijing-era debut, with Chen Xi intoning enigmatic Mark E. Smith-ish lyrics over prominent basslines and spindly guitar stabs that manage to sound both brittle and bracing.
You might assume a band called "Re-TROS" would be artistically bent on imitating the past. You would be wrong; the name is actually a stylized abbreviation for the band's substantially more poetic longform moniker, Rebuilding The Rights Of Statues. And musically, Re-TROS is not afraid to buck tradition. Their 2017 album Before The Applause pushed the group's sound into sleeker electronic territory compared to their earlier releases, which tacked closer to the gothic austerity of post-punk outfits like Bauhaus. Perhaps the best through-line between these two sounds is Before The Applause's luridly anagram-able track "Red Rum Aviv," which layers scythe-like guitars on top of a floor-pounding industrial dance beat.
Merch for this release:
Vinyl LP
"New ideas here don't have too many shackles," says Stolen's lead singer Liang Li about his band's native city of Chengdu. Located near China's southwestern border, Chengdu has long been an open-minded meeting point for different cultures and musical forms. These forms now include a vibrant electronic music scene, something that nudged Stolen to take their latest album Fragment in a more club-oriented direction. Although they now describe themselves as a techno-rock group, Stolen's Berlin-inspired dance rock has also been explored by similarly re-labeled post-punk groups like Cabaret Voltaire and New Order (the latter of whom Stolen opened for on tour last year).
After crafting three albums of emotive melody-driven anthems that stirred the same heart-strings Joy Division tugged at in songs like "Disorder," FAZI veered off in 2018 with the cerebral instrumental rock album Dead Sea. The album itself was an experiment, an attempt to record a full LP on the road during a 43-city tour the band did through China. "We like trying new things and challenging ourselves," says lead singer Liu Peng, deftly vocalizing what could be considered a mantra for China's rock scene in general. The results of this particular challenge are laudable, a collection of richly textured soundscapes that hearken back to B-side tracks from Talking Heads's classic Brian Eno-produced album Remain In Light. The experience doesn't seem to have tired FAZI out at all either. The group released a pair of singles with Hiperson in 2019 and a new krautrock-inflected EP earlier this month.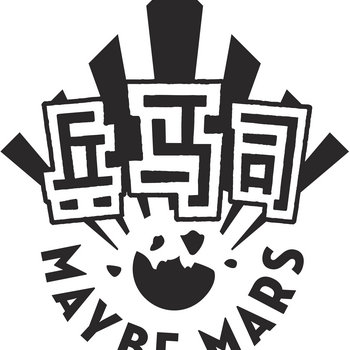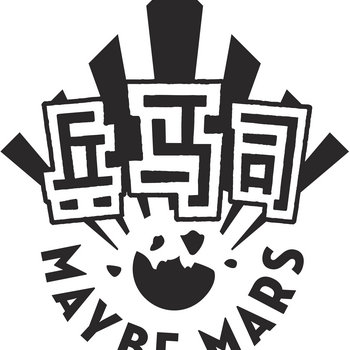 Hiperson turned heads with their hyper-literate style of post-punk on their 2015 debut No Need for Another History, which mixed the dark edginess of bands like Siouxsie and the Banshees with poetic lyrics that draw inspiration from Chinese and foreign literature. The band's influences are myriad though, including jazz, rap, and the eccentric minimalist compositions of Pauline Oliveros. These disparate influences meld seamlessly on the beautifully stripped-down "The History" from Hiperson's sophomore album She Came Back From The Square, which features dueling French/Mandarin spoken-word vocals and a plaintive saxophone solo reminiscent of the poignant title track from Pere Ubu's critically acclaimed Dub Housing.
Lonely Leary's debut album Through the Park, Almost There ratchets up post-punk's trademark sharpness with buzz-saw guitars and squalls of feedback that sound like shoegaze pulled into the Upside Down. This tense arrangement, complemented by Qiu Chi's semi-growled vocals, reflect the pressures of urban living in Beijing, which is often cast as a grittier (and more politically restricted) counterpart to the comparatively glitzy metropolis of Shanghai. "It doesn't have a suitable environment to make "chill-out" music," says Qiu Chi of his band's adopted home.
Like their Western contemporaries Jenny Besetzt, Backspace's music has a heavy atmospheric quality to it. Their debut album Human Nature Architecture (whose surrealist cover art was designed by Backspace's lead singer Zheng Dong) is an immersive experience mediated by propulsive basslines and buoyant guitars that nod to surf rock. Songs like "Push" show off this aesthetic most clearly, prompting one to imagine an alternate history where Joy Division came up in Malibu rather than Manchester.
Mirrors's Bandcamp bio pegs them as an experimental psychedelic group, but even this online identity is likely fluid given the band's extremely omnivorous taste in music. Guitarist Aming was involved in the Beijing experimental noise scene before meeting her bandmates in Shanghai, and the group hosts online parties with curated playlists from almost every genre imaginable. Whatever you want to call them, Mirrors' debut EP Separate Reality was a thrilling slice of spaced-out psychedelia spliced with barbed Andy Gill-style guitar struts (R.I.P.). The band continues to develop their groove-oriented cosmic weirdness on their recent single "Ding 1 Ding," which features surreal saxophone freak-outs by free jazz artist Klaus Bru.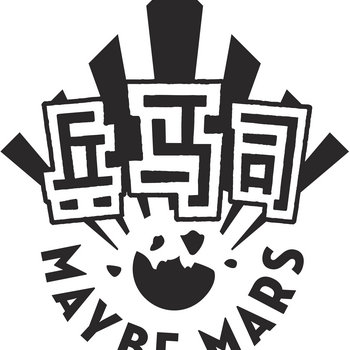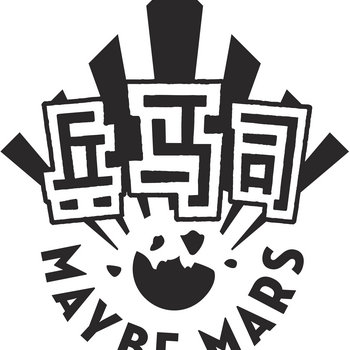 Perhaps taking cues from the band's restless namesake, Jumping Goat's Walking On The Ice refuses to sit still, often hopping through multiple distinct sub-genres within the span of a single song. This and the band's penchant for non-traditional song structures gives Jumping Goat's music a collage-like quality (which is fittingly captured in the album's cover art). "We're not really trying [to] arrive at a particular style," says keyboardist and lead singer Xiao Tingting. "We prefer a process that opens [a] new world and overturns old versions of ourselves." These exploratory forays are anchored by the expressive basslines of Fuxin Hao, which recall early bass-driven post-punk acts like Delta 5 and Au Pairs.
Interviews with Qiu Chi, Liang Li, Liu Peng, and Xiao Tingting were conducted using the messaging app WeChat. Comments by Liang Li, Liu Peng, and Xiao Tingting were translated to English from Mandarin.