SCENE REPORT
A Guide to Chicago's Young Indie Scene
By Anna White · April 11, 2022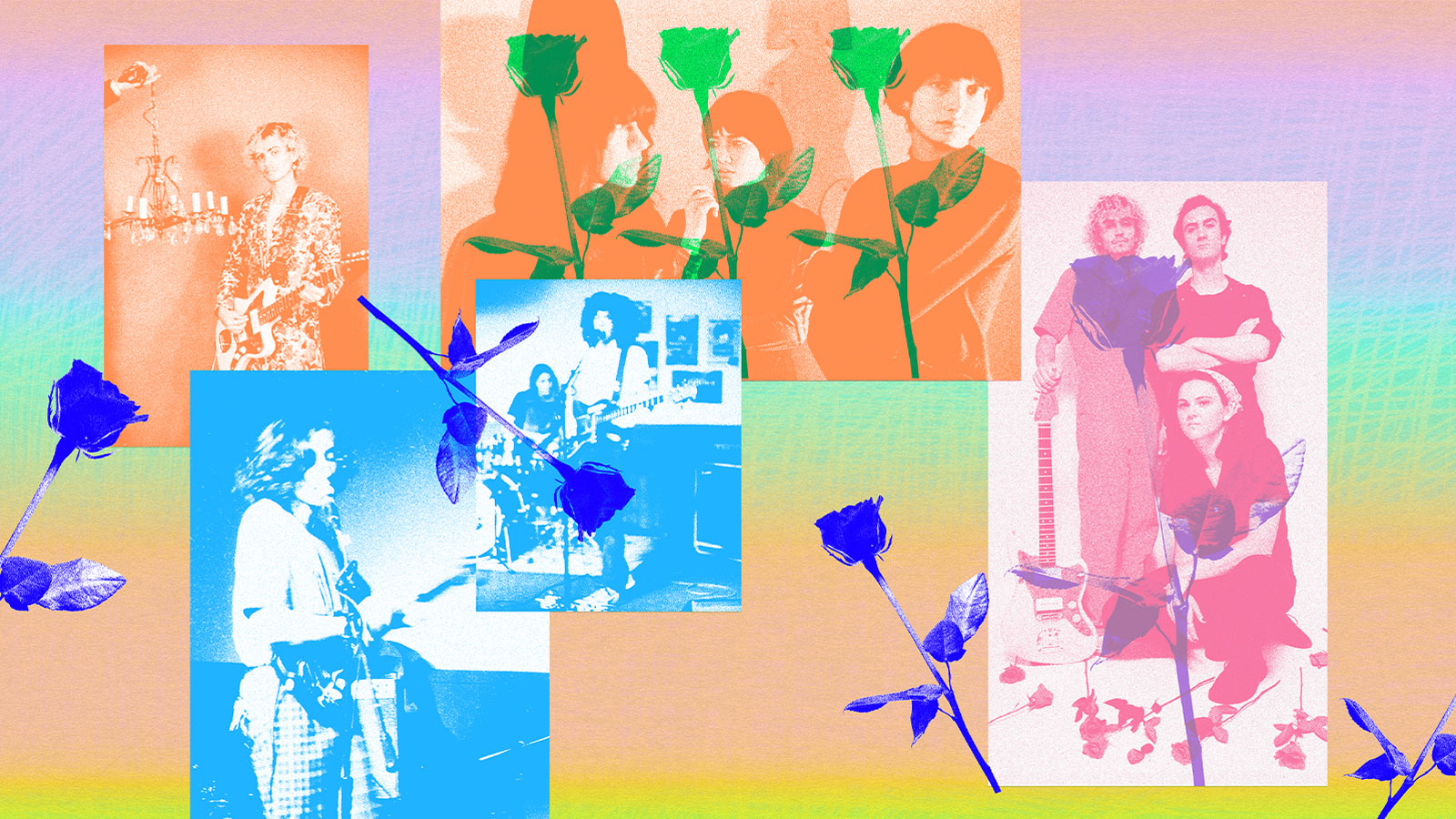 Chicago is now, as much as ever, a hotbed of creativity. But as the mainstays of the past few years like Lala Lala and Dehd trade basement shows for world tours, a new guard is stepping up to take their place—high school and college-aged, articulate and gutsy, pulling inspiration from '90s bands who cut their teeth before these young musicians were born.
As any great music movement tends to be, the young indie scene in Chicago is tightly knit: Bands share members—some are even siblings—and many belong to art collectives, supporting each other's creative endeavors and collaborating on a zine called Hallogallo (named after a song by NEU!). Though most can't legally sip an Old Style at the venues they're headlining, these bands draw on underground icons of the past, but bring a contemporary edge and a DIY fervor propelled by unfettered teenage enthusiasm.
Here are just a few of the bands heading up the burgeoning indie scene in Chicago.
---
Merch for this release:
Vinyl LP, Compact Disc (CD), T-Shirt/Shirt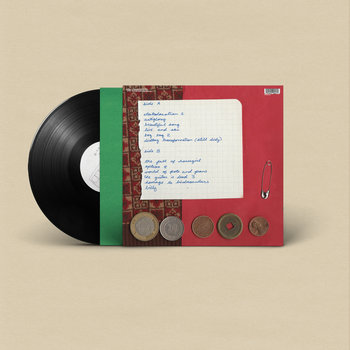 Horsegirl's songs have the cadence of short stories, outlining a world populated by a cast of idiosyncratic characters: Billy, Suzie, the Sea Life Sandwich Boy. Singers Penelope Lowenstein and Nora Cheng avoid traditional harmony in favor of layered vocals. On the band's 2020 single "Ballroom Dance Scene," Horsegirl stagger their vocals over churning, reverb-soaked guitars that create the effect of a spell being cast.
Following the release of their debut single, the three-piece garnered widespread press attention and a coveted slot at the 2021 Pitchfork Music Festival. The band's latest single, "Anti-glory," maintains Horsegirl's characteristic harmonies and swirling guitar, but with a single-lyric bridge that calls to mind the '80s post-punk of The Slits.
Fuzzed-out and bass-forward, Lifeguard sounds like the headliner of a '90s basement show. Which is fitting: the three-piece cites both Unwound and the SST catalog as influences. The group was originally formed as the drum-and-bass duo of Isaac Lowerstein (a surname that may sound familiar—he's the brother of Horsegirl's Penelope) and Asher Case; later, they added Kai Slater on guitar.
Though their first release Dive skews angular, the most recent tracks are more fleshed out, with guitar and bass expertly integrated. "Taking Radar" begins with a stormy wave of distorted guitar, cresting and falling and punctuated with distorted vocal interjections. The song closes with a bass-and-drums cadenza that echoes their earlier work before the full band returns. The B-side, "Loose Cricket," keeps the arrangement straightforward while Case rattles off lyrics like a word association game: "Flower bouquet/ Food buffet/ Speak pattern/ Driving pattern."
"Dwaal Troupe was formed by two children in an attic just outside of Chicago, in a town found beneath the woods," reads the band's website. It's like the first passage of a fairytale. "Sung was their hearts onto that glistening tape, the whales wailing through their chest, and melodies growing from Poppy flowers in their fertile spines."
Dwaal Troupe's music has an almost circus-y playfulness. The band features Kai Slater, who doubles as the guitarist of Lifeguard, and it's clear the '90s indie rock influence carries through both projects. But if Lifeguard is a contemporary cousin of SST, Dwaal Troupe leans closer to Elephant 6—still lo-fi, but favoring off-kilter acoustics and harmonies to shredding guitars.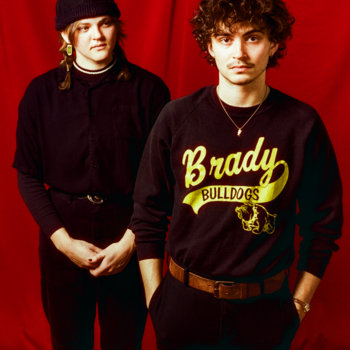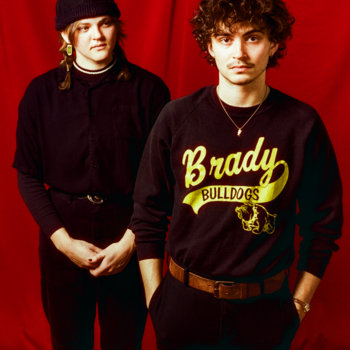 Merch for this release:
Cassette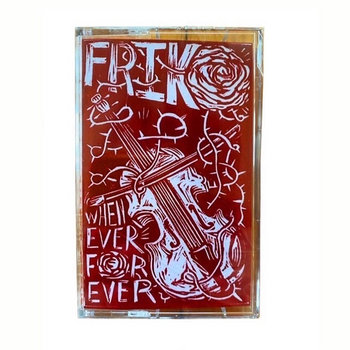 Though not quite teens (band members are in their early 20s), it would be remiss to not include Friko as a part of this roundup of young talent. The band, made up of Bailey Minzenberger, Luke Stamos, and Niko Kapetan, are all Evanston, Illinois natives. Much of their early discography was written during late adolescence, but their most recent release, Whenever Forever, feels like the start of a new era for the band.
Most of Whenever Forever, their latest, is fairly mellow: vocally prominent, heady indie pop. The opening track "IN_OUT" and the album's eponymous closing song are the biggest departures from the band's previous work. Repetitive, clean, and driving, "In_OUT" is electronic but with a thrashy guitar edge, and feels like a definite hit. "Whenever Forever," occupies the other end of the sonic spectrum, an emotionally potent orchestral finale.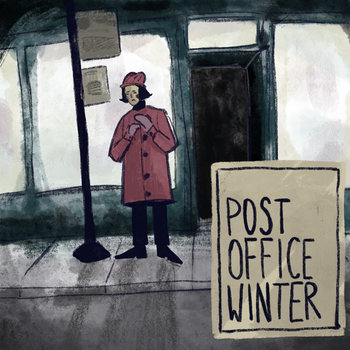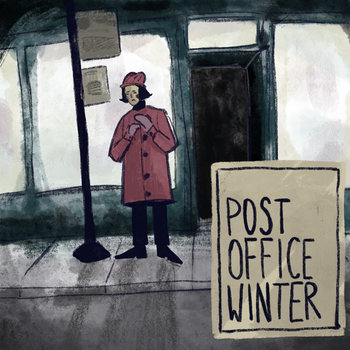 "Put me in my person suit/ I have nothing to prove to you," opens the closing track on Post Office Winter's 2021 debut, Songs for a Scientist. The duo, composed of Sadie Huffman and Dwaal Troupe's Charlie Johnston, recorded the album in Johnston's parents's garage, with the door open to appease Charlie's mother's COVID-19 precautions.
Opening track "Your Local Slaughterhouse," is one of the band's more instrumentally fleshed-out numbers, but its individual elements don't quite fit together, resulting in a pleasantly messy dissonance. On "Stag's Head Motel," drums are swapped out for soft shaker percussion and a warm synth. The group's combo of soft-spoken vocals, oscillating acoustic guitars, twinkling keyboards, and accordion drones create a welcoming soundscape, perfect for staying warm in the cold Chicago winter.