SCENE REPORT
A Brief Guide to the Canadian Metal Scene
By Jeff Treppel · September 25, 2017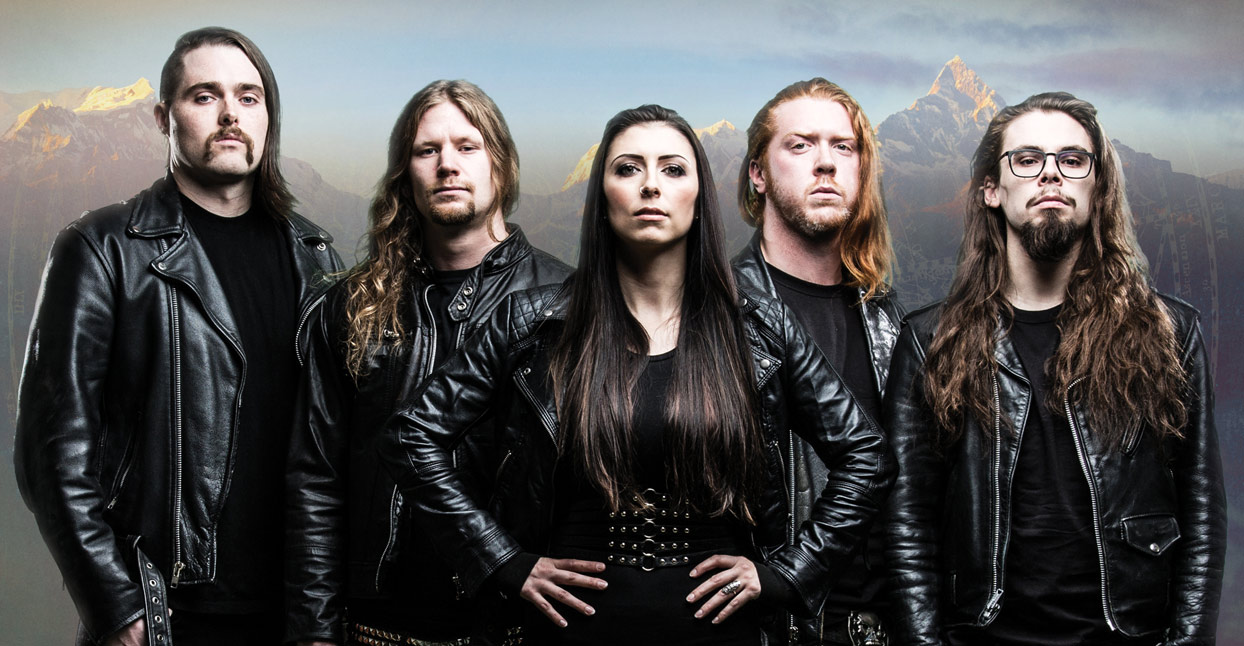 Though casual music fans first learned about it through the enormously-popular documentary Anvil: The Story of Anvil, Canada's metal scene has been thriving since the 1980s. Due to the sheer size of the country, and its isolation from metal epicenters like L.A., San Francisco, New York, or England, the bands it produced were more idiosyncratic, influenced by a wider range of music, and not beholden to regional styles or trends.
Kyle Harcott, drummer for Device and contributor to many notable metal websites, was young when the Canadian metal scene was just emerging. "In the mid '80s in Canada, us hoser kids were lucky to have a distribution chain like Banzai Records licensing, providing us with outrageous and obscure import metal from Europe," he says, "easily available across the country—and not at import prices."
Bands across Canada may have absorbed those foreign influences, but they made them their own. Anvil helped bring the New Wave of British Heavy Metal to Canadian shores. Toronto-area bands like Slaughter, Sacrifice, and Razor bridged the gap between thrash and death metal. Ottawan speed metal acts Annihilator and Exciter snapped necks. Helix, Killer Dwarfs, and Kick Axe oozed salacious sleaze all over glam metal. Lee Aaron dominated as the metal queen, and Québécois weirdos Voivod tore open a hole in the time-space continuum with their cyberpunk-influenced prog thrash. "Look at the music we were lucky enough to get to call our own!" Harcott enthuses. "When a figure no less than [Darkthrone's] Fenriz writes a song about Canadian metal, you know our scene has to be pretty goddamn passionate, both musician and fan alike."
Metal's practitioners have always venerated its history, so it's no surprise that a newer generation—led by groups like Striker, Skull Fist, and Cauldron—would pick up the sword and continue the tradition. No matter their place of origin, these bands are brought together by their shared passion for the obscure music they love. "I think a lot of Canadian trad-metal bands appear to be concerned with capturing a certain spirit of the early '80s," Harcott says. "You can definitely see it in their appearance. It's almost a dress code at this point."
Old-school Canadian metal bands may draw from a decades-old sound, but their enthusiasm makes it feel fresh. Here are eight acts keeping the northern lights metallic.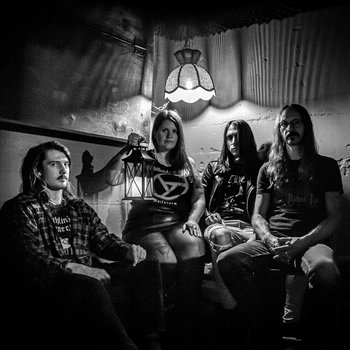 .
00:10 / 00:58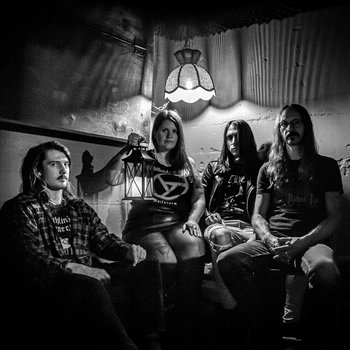 Representing their French-Canadian roots well, this Montréal-based group's singer, Annick Giroux, delivers her sermons in her province's native tongue. The romance language makes Giroux's ominous intonations much creepier as she worships at the Pagan Altar. Their band name means "nightmare" in that same language, and it's an appropriate moniker. This menacing rumble can cause night terrors. While Cauchemar have a heavy helping of doom in their bad dreams, it never plods—their Black Sabbath influence leans more towards the Dio years, with a brighter, more expansive guitar sound.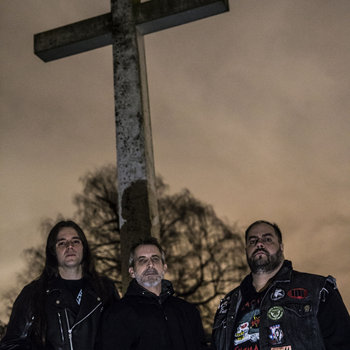 .
00:10 / 00:58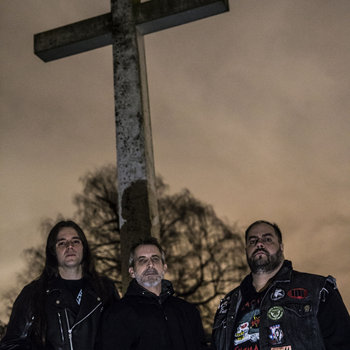 With an opening track that riffs on AC/DC's "Thunderstruck" and Creedence Clearwater Revival's "Fortunate Son," this Vancouver-based outfit proudly wear their influences on their battle vests. They pay explicit homage to rock history on this posthumous release, with nods to Maiden, Mercyful Fate, and Savatage, and a straight-up Rainbow cover. It's a veritable history lesson in 36 minutes of raw-throated rock. Good Things Never Last proves to be more than the sum of its parts, though. These British Columbian veterans of the psychic wars play with an enthusiasm that makes learning fun.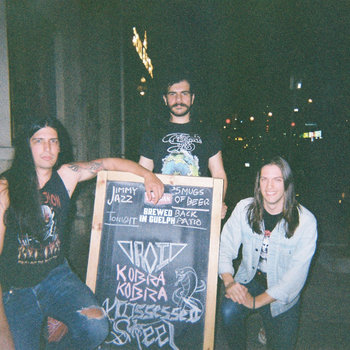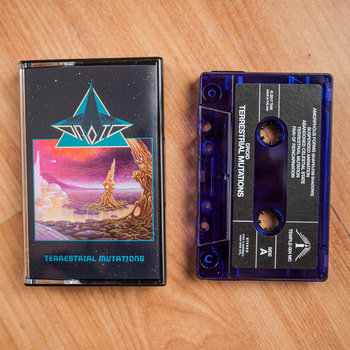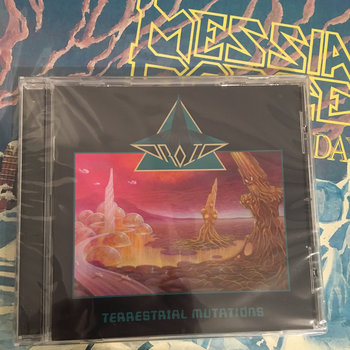 .
00:10 / 00:58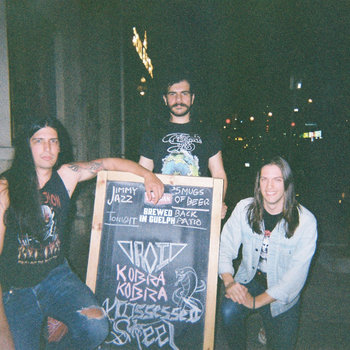 Merch for this release:
Cassette, 2 x Vinyl LP, Compact Disc (CD)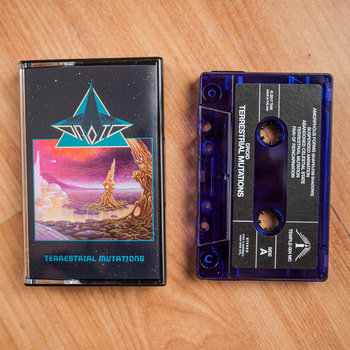 Although they hail from Ontario, one province over from Québec, DROID come from the same gene vat as Voivod. The dry recording provides the perfect void for their geometric constructs as they bend sheet-metal riffs into unexpected angles. Although these progressive thrashers have clearly worn out their vinyl copies of Nothingface, they differentiate themselves from Jonquière's favorite weirdos in an unusual way: bassist Chris Riley injects some funk into the machinery. Terrestrial Mutations may be in the same solar system as their obvious forebears, but DROID have settled on their own planet.
Merch for this release:
Cassette, Compact Disc (CD), Vinyl LP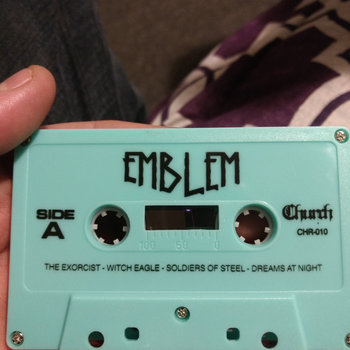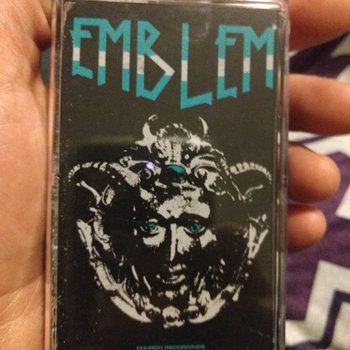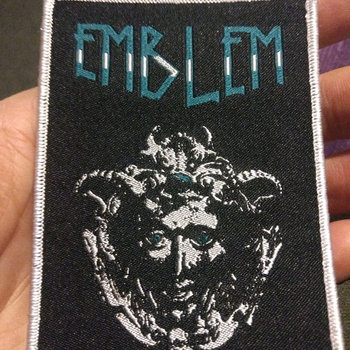 Clad in denim vests and vintage T-shirts, these metal mutants defend their home province of Newfoundland and Labrador from barbarians to the west and sea monsters to the east. Like Manilla Road or Slough Feg, Emblem combine the heaviness of doom metal with the intensity and epic guitar work of NWOBHM stalwarts like Angel Witch. Harry Clark has more enthusiasm than vocal range, but then, so did the vocalists he's imitating. Their self-titled debut is immediately infectious. It also contains surprising depths—the band structures songs like "Soldiers of Steel" as multi-level castles, each new tier strengthening the fortifications.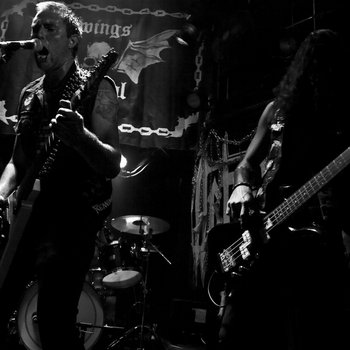 .
00:10 / 00:58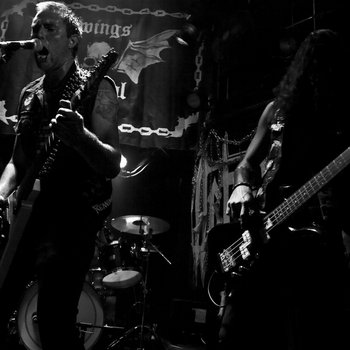 Coming at you straight out of the mean streets of Montréal, Metalian love them some Judas Priest, and they want everyone to know it. Dueling guitars, air raid siren vocals, and songs about rebellion, monsters, and war—it's all there. But this crew isn't content to be a pale imitation of their heroes. In fact, they picked up on one of the more overlooked aspects of the metal gods: their storytelling ability. One of the things that make Priest so special is their ability to convey both story and emotional impact in their songs. Metalian-penned anthems like "Inside the Dome" and "Burn It Down" do exactly that.
.
00:10 / 00:58
When Saskatchewan progressive metal band Into Eternity lost their powerhouse vocalist, Stu Block, to Iced Earth, they tapped The Order of Chaos' Amanda Kiernan to replace him. Even though they haven't recorded much with her to date, one listen to her main outfit will show you what they saw in her—she effortlessly slips from Doro Pesch-style belting to a snarl reminiscent of Death Angel's Mark Osegueda. Her bandmates don't let her down, cranking out some seriously intense melodic thrash as impressive as her vocal skills.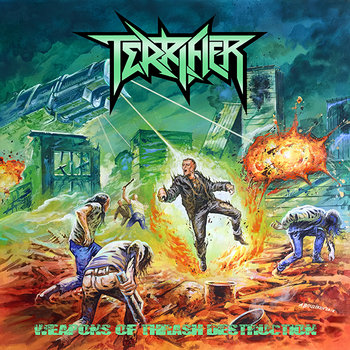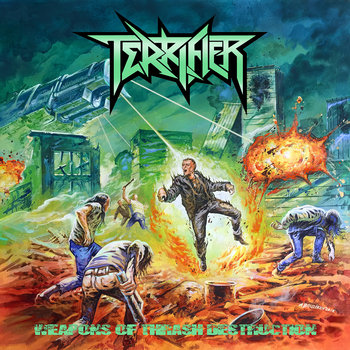 .
00:10 / 00:58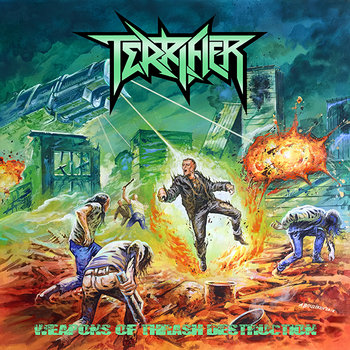 Merch for this release:
Compact Disc (CD)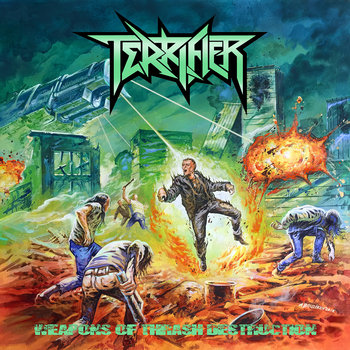 Terrifier originally called themselves Skull Hammer—a way better name, but less appropriate to their specific subgenre. And that subgenre, as you can probably tell from the album title, is thrash. While the chassis for their war machine comes from Teutonic thrashers like Kreator and Destruction, this British Columbian group bolster their artillery with shiny modern production techniques and Annihilator's sidewinder missile riffs. They basically have one mode, and that's blitzkrieg (with the occasional pause for a Total Recall sample). This is pit warfare at its finest.
Unleash the Archers, Apex
.
00:10 / 00:58
Who says Europe gets all the good power metal? Vancouver's due some dragon slaying, and Unleash the Archers shoot true. Brittney Hayes's delivery recalls Sinergy's Kimberly Goss or Battle Beast's Noora Louhimo as she tears through the 10 chapters of this story about an immortal warrior forced to do the bloody bidding of a tyrannical matriarch. They touch on all elements of power metal history—Blind Guardian's folk melodies, Iced Earth's Americanized heft, Sabaton's arena-ready chants—but in ways that never feel cheesy. The name of their fourth album perfectly describes the quality within.
—Jeff Treppel