SCENE REPORT
Eight Artists Redefining Bulgarian Music
By Ashley Bardhan · June 24, 2020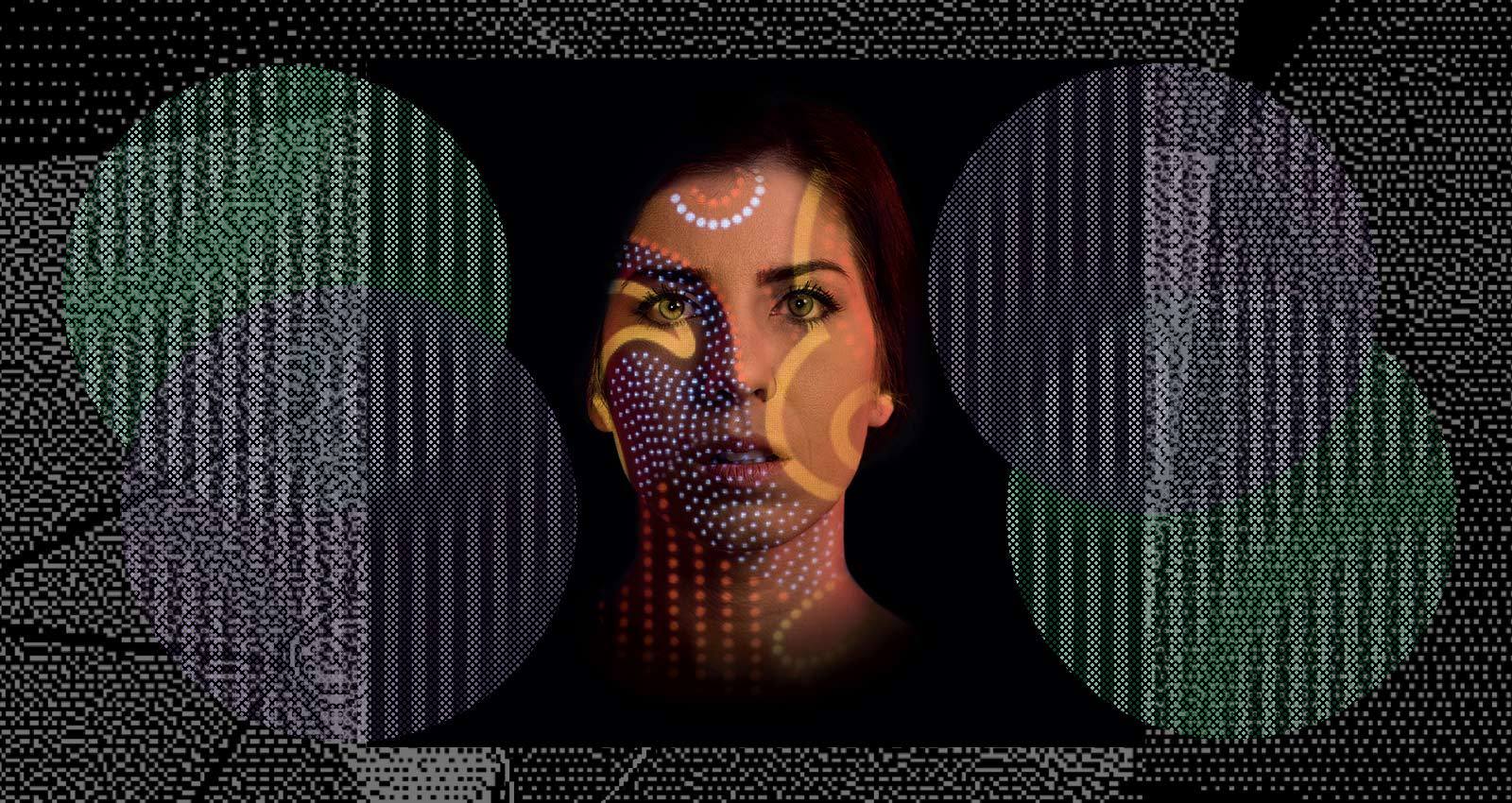 Bulgarian music has been the subject of worldwide fascination since the mid '80s, when Bauhaus's lead singer Peter Murphy discovered Le Mystère des Voix Bulgares, Marcel Cellier's 1975 recording of the State Television and Radio Female Voice Choir. He passed the cassette he found onto Ivo Watts-Russell, one of the cofounders of indie label 4AD, who then licensed, repackaged, and distributed the original tapes. The choir performed new arrangements of centuries-old folk music, and was created by the People's Republic of Bulgaria as a counter to anti-socialist music, like the Western rock that was often bootlegged throughout the USSR. It also acted as a supplementary assimilation tool for a government looking to eliminate Turkish and Roma influence on its culture, sometimes even through violent measures.
It's not much of a surprise, then, that once Bulgaria came out from under the Iron Curtain in 1989, Middle Eastern-influenced pop-folk chalga dominated Bulgarian charts. Glossy-haired pop stars like Desi Slava and Roma singer Sofi Marinova became household names as Western exports became household products, and in 2007, Bulgaria entered the European Union. But under all the shiny newness of post-Soviet rule (not too shiny, since Bulgaria is still one of the poorest countries in the E.U.), younger Bulgarians attempted to carve out their own understanding of Bulgarian identity. Having a DIY mentality, especially in the capital city of Sofia, gave them motivation to do that.
"Starting Amek was more out of necessity than anything else," said Martin Lukanov, who along with Angel Simitchiev, runs the Sofia-based experimental label Amek Collective. "I started getting sporadic emails from touring artists to set up shows for them in Sofia. There weren't any noise shows in Bulgaria in the late '00s, but I was starving to experience as many performances as I could. I decided I needed to set them up myself."
The bio on Amek Collective's website describes the members of the label as "surviving Eastern Europe since 2008," an appropriately dry observation for a label located in a place where many people feel limited by government corruption and economic stagnancy. In Sofia, these frustrations are catalysts for art, and people flock to clubs like Studio EW, Yalta, for musical release, as well as the eclectic Fabrika Avtonomia, which Lukanov calls Amek Collective's "favorite independent DIY space in Sofia" with an audience that is "interested in anything from crust punk to ambient."
"It makes me really happy to see we've managed to spark some interest in our local audience," said Simitchiev. "At the beginning we had three to five people at shows. Now, we can comfortably say that a crowd will have at least 50 people. Our idea has always been to nurture a welcoming and knowledgeable scene at home."
Musicians in Sofia have found that open-minded, mutually supportive approach to music to be rewarding. "Working with Amek has always been great," said Stefan Bachvarov, who performs as Cyberian on Amek Collective. "Almost everyone [in Sofia] involved in avant-garde electronics or experimental music has had the chance to be on Amek. I feel like Amek Collective is really important for Bulgaria."
Whether it's Amek Collective's penchant for dark ambient, the quickly burgeoning Bulgarian interest in hip-hop, the blending of old and new through folk experimentation, or something else entirely, Sofia musicians are proving that their music doesn't have to be limited by history or propaganda.
Here are eight artists redefining what Bulgarian music sounds like.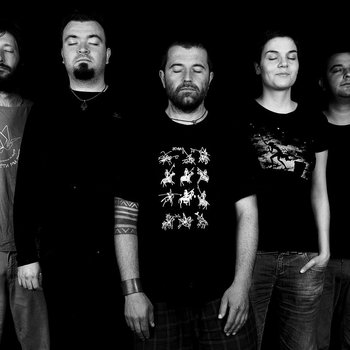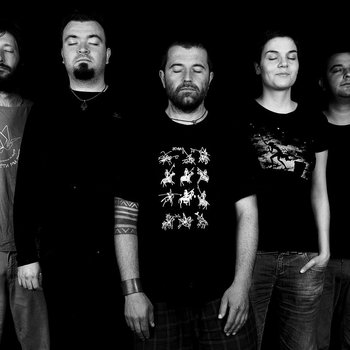 Kayno Yesno Slonce, currently composed of six members, has been blending moody ambient with the languid, gentle lyricism of Rhodope mountain music since 2003. Founder Veselin Mitev along with member Peter Delchev are also a part of Isihia, an ethnoambient band founded in 1998 that highlights Bulgarian folk history and 14th century Hesychast monastic vocal technique. Kayno Yesno Slonce's 2017 album Mare Verborum reaches for the same combination of past and present, especially when Mitev plays the gaida, a bagpipe that creates one of the most distinctive sounds in Bulgarian folk music, whiny and animalistic.
Merch for this release:
Cassette, Vinyl LP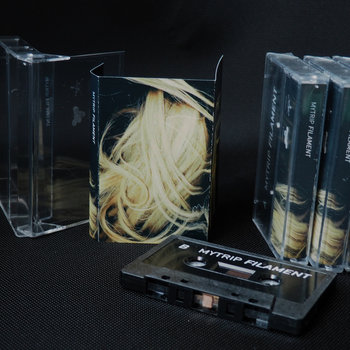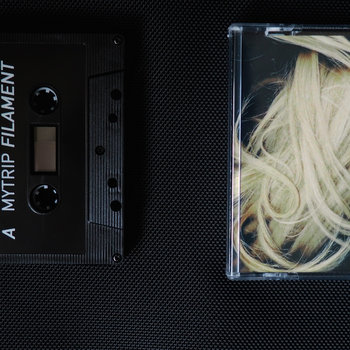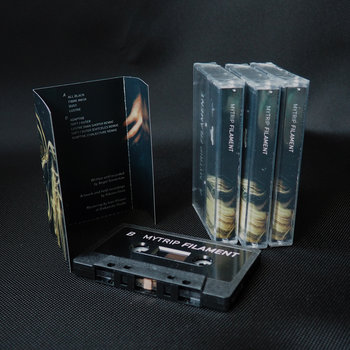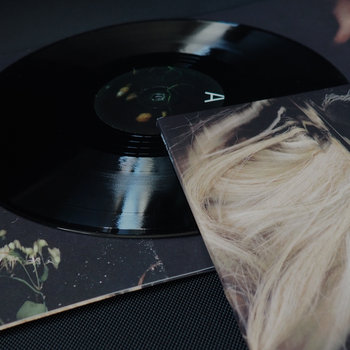 Mytrip is the musical project of Angel Simitchiev, one half of Amek Collective's management. The 2016 ambient techno album, Filament, was released through Amek. "I started making music around 2005 on a very slow computer with no musical education whatsoever," Simitchiev said. "Video game music and black metal were the main influences for my interest in atmospheric electronic sound." Filament is unsettling, a spinning top of looping, distorted synths and artist Silvana Ilieva's field recordings. "I treat my ambient sound just like I'd treat my contribution to a hardcore punk band—I distort, reamp and crank everything up," said Simitchiev.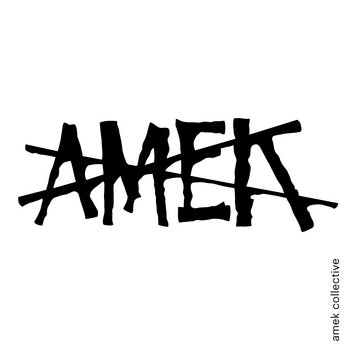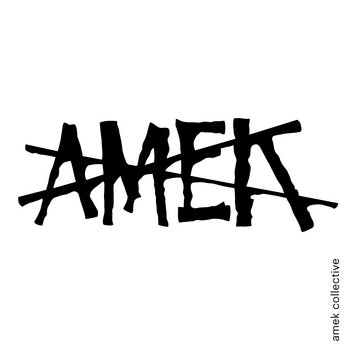 Merch for this release:
Cassette
Stoyan Yovchev performed as Omori and was Amek Collective's youngest musician at only 20 years old. He was a freshman studying Music and Sound Design at London South Bank University when he passed away on April 13. Martin Lukanov spoke of the difficulty of Omori's passing in the wake of travel restrictions related to Covid-19. "The fact that we can't really do much outside of the Internet, due to the restrictions on travel and gathering, has made me feel angry and bitter…" he said. Simitchiev continued, "For most of our now 12 years of existence we've tried to stay as much off grid as possible. Our Bandcamp page is only two or three years old. I do, however, communicate with all of our artists on a daily basis. All of us were deeply impacted by Omori's untimely death, and many decided to heal themselves by creating music."
Omori's last album on Amek Collective, Embryogenesis, is a swirling pit of spitting drones and anxious, warped drum pads. Ted Konakciev, who performs on Amek as Smellycaт, described how "the amount of passion [Omori] had for his art and friends was immeasurable" in Amek Collective's fourth newsletter that focused on Omori's memory and legacy.
Merch for this release:
Cassette, Poster/Print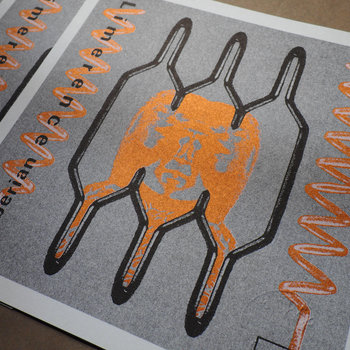 Stefan Bachvarov makes misty post-club music as Cyberian and released Limerence in 2018 on Amek Collective. "Limerence was more or less about loss and dealing with it, battling doubt and depression," said Bachvarov. "It was an album I released right after my father died, which was pretty emotional for me." The tracks often melt into each other, everything slathered in crackly white noise or reverb. Bachvarov's interest in playing music began when he was about 12 years old, when his older brother's metal band was in need of a drummer. On Limerence, drums give the album something crisp to land on, cutting through the haze with insistent pulsing.
"Oratnitza is a colorful group. I think it's a group with no pretense. We are inspired by many styles—the heart is folklore," said Hristiyan Georgiev, a member of Oratnitza who provided kaval, synth, and vocals on their 2018 release Alter Ethno. The album is an ambitious melding of Bulgarian folklore, folk music, and contemporary jazz. There's also a didgeridoo, played by Georgi Simeonov. In our email interview, the band members listed a range of musicians and styles as influences (Ibrahim Maalouf, Pink Floyd, Prodigy, Rhodope folk music, just to name a few), many of which you can hear in the music. The songs on Alter Ethno never become crowded, though, and the members believe in the alternative folk they're producing. "To me," said vocalist Diyana Vassileva, "being Bulgarian means to keep the tradition — the Bulgarian folk music and the Bulgarian rhythms are the essence of our people."
Anna Bocheva (aka Anna Bo) makes blustery, gothic synthwave—her last EP, Dark Days, sounds like the lost soundtrack to A Series of Unfortunate Events. Bocheva's voice is thin and at times childlike, creeping in front of big power pop chords. Having attended the National Academy of Music in Sofia, Bocheva has been living in the capital for many years, but continues to be inspired by the city. "I like walking around in the time of the blue hour and taking pictures of this dystopian urban cityscape," she said. "I can almost feel the spirit of the first punk and new wave bands from the late '80s in the atmosphere."
Matyu Stoyanov is making Bulgarian rap cool, performing with the Sofia-based rap collective So Called Crew since 2010 and performing on his own as ЖЛЪЧ, which translates to "bile" in English. His most recent album ВЯРА is stacked with moody, wonky beats and wry observations. Stoyanov's voice is low and gravelly but he often raps quickly, words piling together like syrup in a bowl. On the song "Небостъргач," he laughs. When he was younger, Stoyanov would rap in English but quickly switched to Bulgarian. "The majority of rappers here were [rapping in Bulgarian], but they're still wack and boring. If I want to hear something done right, I have to make it with my friends."