SCENE REPORT
The Adventurous World of Brazilian Experimental Music
By Noah Berlatsky · July 10, 2018
Brazil's musical culture is so broad, and its traditions so intertwined, that the meaning of "Brazilian experimental music" is pleasantly confounded. In other countries, "experimental music" is often defined against a conservative or less adventurous pop landscape. But in Brazil, "the relation between tradition and vanguard in Brazil is ambivalent," explains Bernardo Oliveira, a Brazilian teacher, researcher, critic, and producer of experimental music. "We've incarnated 'the vanguard of backwardness and the backwardness of vanguard." 1960s acts like Os Mutantes and Gal Costa dabbled in fractured experimentation, or combined traditional song structures with psychedelic metal and noise. More recently, the festival music of funk carioca turned Miami bass into hugely popular repetitive abstract rhythms. Other important inspirations for current performers include Tropicália arranger Rogério Duprat, early Brazilian electronic musician Jorge Antunes, and the master of uniquely broken songs, Tom Zé. "We are thinking and conceiving the 'experimental' not as a 'genre' or a fixed approach or repertoire, but as a practice of invention, experimentation that can be also popular or intuitive," says Oliveira.
Oliveira is based in Rio De Janeiro, where the experimental music scene has been especially vibrant. Since 2011, Oliveira has curated a weekly music event called Quintavant at Audio Rebel, a recording studio and performance space. He also runs a record label, QTV, releasing music by some of Rio's most adventurous performers.
"I think there are two expressions to define the whole QTV scene: diversity and black experimentalism," Oliveira says. "Diversity: there is no one specific approach or sound, but there is a common attempt to make music different in various ways. Black experimentalism: the way that black artists try to find a path between legacy and vanguard is remarkable." You can hear that commitment to diversity and experimentation in the albums below, which represent a small portion of Rio's sprawling experimental scene available on Bandcamp.
[Listen to an interview with Thiago Nassif and Ana Framgo Eletrico on Bandcamp Weekly.]
Merch for this release:
Compact Disc (CD)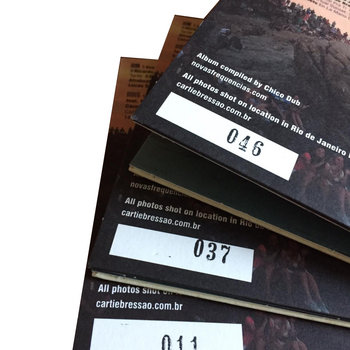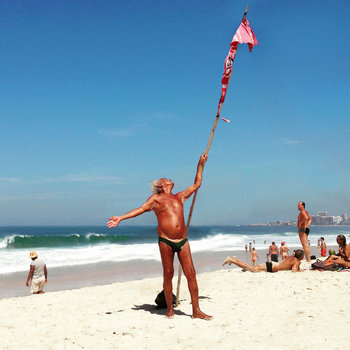 The yearly Novas Frequências festival is a showcase for Rio's broad-ranging experimental scene. Chico Dub, the curator, compiled this overwhelming two-disc compilation. The album kicks off with one of the scene's best known performers, Ava Rocha, who performs a cheerfully catchy pop song while apparently being assaulted by Skynet. There are also tracks by the amazing Elza Soares, a septuagenarian Brazilian music veteran who has recently been partnering with experimental electronic producers; a collaboration between Brooklyn guitarist Arto Lindsay, a longtime Brazilophile; and Bruno Cosentino, who combines gentle melody with ominous echo and screeching.
Bassist and leader Felipe Zenícola, drummer Renato Godoy, and guitarist Marcos Campello are all prolific mainstays of Rio's experimental community. Their main project, Chinese Cookie Poets, is strongly influenced by no wave and John Zorn's free jazz. Their first available EP, from 2010, isn't limited to those styles, though; songs like "How to Clean Storage Pain" flirt with doom metal, while much of the rest of the album channels the spiky funk of Mike Watt and fIREHOSE. The last three-minute track is a breakneck, chaotic live recording at Audio Rebel, a year before the Quintavant series kicked off.
Bemônio—Paul Caetano on synthesizers, Eduardo Manso on guitar, and Gustavo Matos on drums—collaborated with Chinese Cookie Poets' Felipe Zenícola on bass for this 2014 set live under the name Opus Dei at Audio Rebel. The single 40-minute session is broadly doom metal, but the genre's standard slow plod is occasionally hijacked by abstract ambient passages and improv-tinged excursions. Matos's free jazz-inspired drumming, in particular, will be disorienting for doom fans accustomed to the genre's default predictable trudge.
Ava Rocha's husband, Leonardo Gonçalves, aka Negro Leo, has written songs for popular Brazilian artists like Nina Becker and Juliana Perdigão. That's not exactly a surprise; his early love of music focused on pop songs: "As a seven-year-old boy, I started going to the turntable with the vinyl my parents had, from Diana Ross and the Commodores to Marvin Gaye, the Beatles and Zeca Pagodinho," he says. He quickly picked up other influences—"bebop was the first music that really blew my mind up," he says, and it got him to return to radio pop "with other ears." He's also in love with music from Senegal and Nigeria, and with early Brazilian Tropicália influences like Damião Experiença and Jocy de Oliveira.
Leo's first album for QTV in 2014 was also the label's first release, a collaboration between Leo, Bemônio guitarist Eduardo Manso, and Chinese Cookie Poets drummer Renato Godoy. Hey Babe is 20 minutes of driven, sharp funk-noise, with Leo wailing and shrieking like Yamantaka Eye channeling James Brown, and unleashing crazed guitar feedback from somewhere between Jimi Hendrix and Sonic Youth. Like his Tropicália forebears, Leo always manages to retain a sense of structure and melody beneath his excursions into nonsense, chaos and parody, and the album joyfully disintegrates and reforms.
Juçara Marçal & Cadu Tenório
Anganga
Rio noise producer Cadu Tenório teamed up with São Paulo singer Juçara Marçal on this stunning 2015 release from QTV. The album "presents reinterpretations of songs from congado, a traditional Afro-Brazilian cultural and religious musical ritual, and of the work songs from the mining slaves, known as vissungos." Marçal's smooth, soulful vocal lines slide through Tenório's array of clatters and echoes in a juxtaposition that is both shocking and moving. Past traditions can't be crushed by the weight of modernity; instead, they take hold of the factories and build new music from them.  
Musician and painter Tantão, aka Carlos Antônio Mattos, was the mastermind behind '80s post-punk band Black Future, a major inspiration for Rio's current artists.  On this 2017 QTV release, Espectro, Os Fita (Cainã Bomilcar and Abel Duarte) provide industrial beats, scrapes, and hisses that could make Death Grips check their eardrums, while Tantão emits improvised bellows, growls, and babbles like a pre-verbal Cookie Monster. The album is by turns utterly shoegaze-noise sublime and absurd—for instance, the ragged female chorus declaiming "Lucifer!" on "ARL." The album is perhaps the high point of QTV's stellar catalog, and one of the great unsung achievements of the 2010s.
Thiago Nassif
Três
Merch for this release:
Compact Disc (CD), Vinyl LP
Composer, producer, and musician Thiago Nassif "started playing young," he says. Born in São Paulo, he studied sound engineering in the U.S. before returning to Brazil and moving to Rio in 2015. He connected with Arto Lindsay, who produced the 2015 album Três. Rio musicians, including Negro Leo, provide backup. "It was a good musical period, 2015 to 2017, people from all kind scenes were doing projects together," he says. "It was great."
Rereleased in 2018, Três leans more towards pop than the music on the QTV label, but this is pop that's always just on the edge of disintegrating. Nassif mixes sweet melodies, new wave, no wave, and a sense of fractured rhythm borrowed from Tom Zé, who Nassif refers to as "my idol. " Artists like Zé "covered a lot of ground, music-wise," Nassif says, "but now it is our turn to go deeper into the issues they pointed out. For me, it's exploring sound textures, silence, and dysrhythmia." The stylistic range on the album runs from "Shiu (Coçar Onde Coça)," which sounds like Jody Watley with a malfunctioning synthesizer, to "Desordem," which is crooning pop with electronic interpolations dropped from a height.
Thiago Nassif produced this 2018 album by young Brazilian singer and guitarist Ana Frango Elétrico (in English, Ana Electric Chicken). The 20-year-old performer is in college studying painting—and trying to figure out how to make her music a career of sorts. In high school she joined a band called Almoço Nu (Naked Lunch), who are planning to put out an album later this year. But Mormaço Queima is her debut, and it's stunning. Ana's flat singing, the unresolved chords, the sudden shifts in tempo, and the unabashedly catchy melodies suggest the Shaggs performing Tropicália. The album is an inimitable, glorious mess.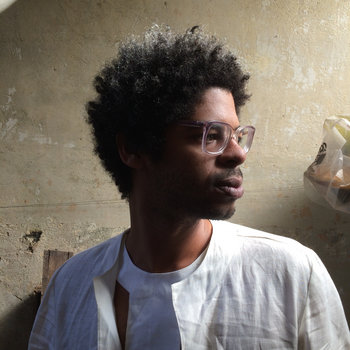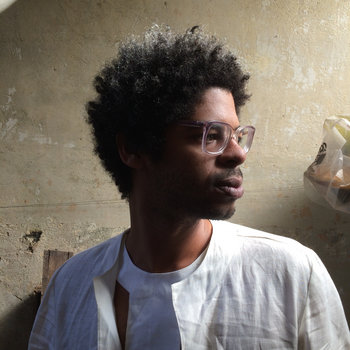 Leo's 2017 album is a kind of farewell to Rio. The singer moved to São Paulo following the ousting of left-wing President Dilma Rousseff in 2016. Rio was always a difficult place for gigs, Leo says, and following the coup, government support for culture has virtually evaporated.
Action Lekking is a tribute to what Leo refers to as "lek culture," or "the culture of impoverished youth that dribbles and resists every situation with pride and joy." The album was recorded in three days. Its sound is miles away from the metallic skronk of Baby Hitler. For Lekking, Leo channels Brazilian pop and the bossa nova of Jorge Ben, though the arrangements include plenty of dissonance and ragged edges. "The sonic layer was sculpted in order to provide an experience of speed to the audience," Leo says, "not only the way we play, but the effects on it go fast." It's an off-kilter expression of solidarity at an off-kilter time for Brazil, and a statement that no matter where Leo goes, he carries Rio's experimental tradition with him.