SCENE REPORT
How Bogotá Became The Epicenter Of A Cumbia Reawakening
By Richard Villegas · Illustration by Margaux Bigou · April 24, 2023
"New? In relation to what, exactly?" asks Frente Cumbiero's Mario Galeano, sitting in the kitchen of the Bogotá recording studio, label, and creative hivemind Casa MamboNegro. We're discussing the often confused notion of a "new cumbia sound" in Colombia, spearheaded over the last 25 years by Galeano himself as well as contemporaries like Eblis Álvarez of Meridian Brothers and Pedro Ojeda of Romperayo. Lately, music that collages traditionalist exploration with avant-garde production has found fertile ground in the Colombian capital, steadily coalescing into a full-fledged school of thought and practice. But Galeano is adamant these expressions are nothing new; they're part of an ongoing dialogue dating back countless generations.
"What was happening 50 years ago was as relevant as what we're doing today," he continues, "and as relevant as it will be in another 50 years. Some think that 'new cumbia' is characterized by drum machines and synthesizers, but decades ago bands were using organs that were crazier than anything we can come up with today. Experiments aren't new. [Cumbia] is millennia of sounds and information that have evolved into what we hear today."
Merch for this release:
Vinyl LP
The idea of "newness" is often conflated with hybridization; half hung up on novelty, and half on genuine curiosity. Much ado has been made about the digital cumbia sounds that poured out of Argentina in the late '00s via label ZZK, as well as the chopping and screwing popularized decades prior by sonidero DJs in Mexico and the U.S. diaspora. But these are all dialects of Latin America's rhythmic lingua franca. In Colombia—and Bogotá in particular—innovations in cumbia have taken shape alongside an anthropological interest in what made tropical orchestras tick throughout the '60s and '70s. Fans and musicians alike are investigating foundational labels like Discos Tropical, Discos Fuentes, and Discos Machuca. They're tracing the Afro-descendant rhythms of the Caribbean coast through Barranquilla's bandas pelayeras and Cartagena's colorful picós (or, soundsystems). They're poring over chants and oral histories passed down by cantadoras like Totó La Momposina and Petrona Martínez. And they're creating ancestral timelines through indigenous gaita melodies safeguarded for nearly a century by Los Gaiteros de San Jacinto, and translated into accordion arrangements by modern trailblazer Andrés Landero, who would indelibly change the face of cumbia and vallenato.
Cumbia is a staple of Colombian airwaves and festivities, but this more recent movement of urban alchemists, unofficially described as Tropicanibalismo, is usually traced back to Ensamble Polifónico Vallenato and Sexteto La Constelación De Colombia. Galeano, Álvarez, Ojeda, and accordionist Javier Morales formed the groups in 1998 while in university, sparking polarized reactions from genre purists due to their raucous, often dissonant approach to sacrosanct tropical sounds. This experimental nexus birthed a host of parallel projects—including Romperayo, Los Pirañas, Chúpame El Dedo, and Primero Mi Tía—that have since become vehicles for exploring the paths of tradition with futurist eyes.
Frente Cumbiero was conceived in 2009 as a pseudo-militaristic front of Latin American root sounds pitched against the flattening onslaught of globalization. Meridian Brothers' 2020 LP Cumbia Siglo XXI pondered the socio-economic implications of dancing to rural music in a capitalist society that seldom funnels resources back to those communities. Perhaps the clearest example of these intergenerational conversations came in 2012, with the launch of Ondatrópica, an ensemble of old- and new-school musicians woven together by Galeano and producer Will Holland (aka Quantic). They were tasked by the British Council to create a band to represent Colombia at the London Olympics, and would eventually recruit salsa legend Michi Sarmiento, the godfather of champeta; Abelardo Carbonó; and Afro-Pacific cantadora and educator Nidia Góngora of Canalón de Timbiquí.
Merch for this release:
Vinyl LP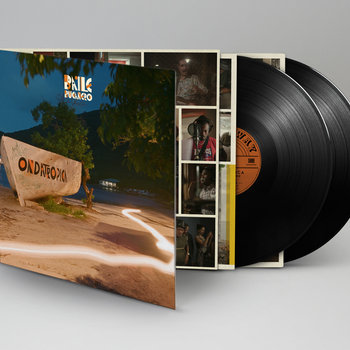 "We're not discovering or rescuing anything at all," says multi-instrumentalist and producer Felipe Orjuela, speaking from his studio at multi-disciplinary cultural space La Yunta. "A certain discourse has taken over, about bringing forgotten gems back into the light, but you can go to most markets today and find cumbia and salsa CDs that were recorded and released this year. Tecnocumbia is still booming in Bucaramanga, and in Mexico you can go dance at a sonidero every weekend. This is still a super current sound."
Where gritty early releases from Galeano and his peers were inspired by prog rock and glitchy electro—indirectly responding to the mild-mannered tropipop of megastars like Carlos Vives and Fonseca—Orjuela and his new school colleagues seek dance floor nirvana. The young bassist, organist, and accordionist has adopted the mantra of "Tradición en Transición," or "Tradition in Transition," the title of a 1971 album by Colombian psychedelic beat ensemble Los Electrónicos. To Orjuela, this line of thought doesn't signify change, but figuring out where Colombian musical traditions are rooted and following the branches wherever they may lead.
"Our connection is the same one from generations past," he adds. "These sounds have been in our heads all our lives. Parties are a unique phenomenon, and with [my band] La Nueva Estudiantina Electrónica, we're trying to hone in on the contexts where this music is happening. Why are indie kids enjoying tropical music outside of their homes and in DIY spaces? Sometimes I DJ with [TraTraTrax label-head] Verraco, and we play cumbia and techno back-to-back and no one finds it weird. Parties are the unifying factor."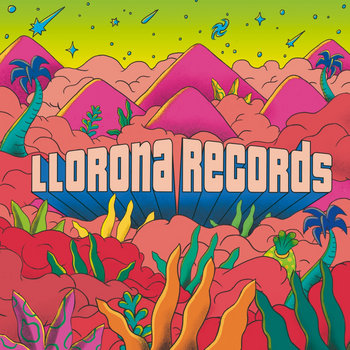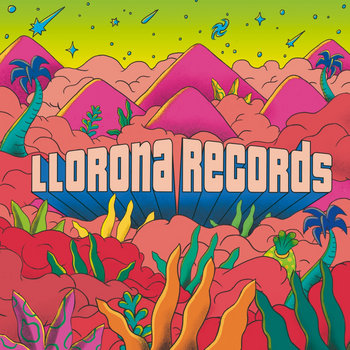 Within this primal need for movement, a new generation of tropicalists has emerged. The internet's ever-expanding archive has fueled a hunger for discovery and kept diaspora artists like Combo Chimbita and Lido Pimienta connected to the motherland, even when performing at home hasn't always been possible. Cumbia scenes across Latin America are more connected than ever. Mexico City's punk marimberos Son Rompe Pera headed to Bogotá last year to record their latest album Chimborazo at MamboNegro studios, inviting Galeano, Orjuela, and a cavalcade of other local musicians to bring their own flavor to the sessions. Similarly, Cali's Discos Fiera is cooking up a new project that aims for synergy between Colombian rap and electronic artists such as Dawer X Damper and Juanpordios, and Argentine cumbia villera producers.
"Cumbia transforms very quickly, and constantly, and across a number of geographical points, so there is no beginning or end," reflects Galeano. "We're exploring new ways of interpreting the tropical repertoire and anchoring it in Bogotá, which is far from the coasts and has more of a chilly, Andean culture. Tropicalismo Capital."
Here are some of the bands writing this latest chapter in cumbia's never-ending story.
---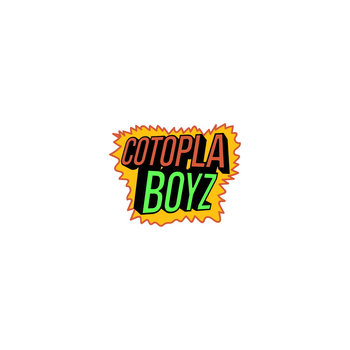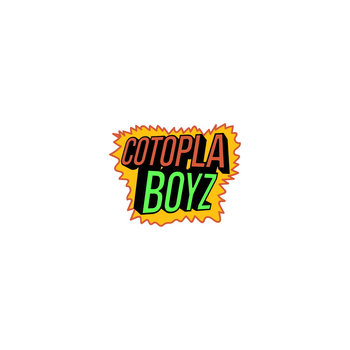 The self-described superheroes of "millennial cumbia" have gained an international following with a whimsical cocktail of Power Ranger-chic, echoing psychedelia, and enough deranged howling to make a werewolf blush. Los Cotopla Boyz are fixtures of the Bogotá underground and their uproarious live shows have already led to major music festival appearances at Estéreo Picnic, and Carnaval de Bahidorá in Mexico. Their cheeky debut LP Mamarron, Vol. 1 was released via Aya Records in 2022 and includes sonidero-inflected text message dramas "Dame tu Wasap" and "N'sync." And don't miss out on champeta gem "Me Malviajé con las Ganlletas," a danceable warning of the vibe-killing risks of marijuana head trips in politically anxious times.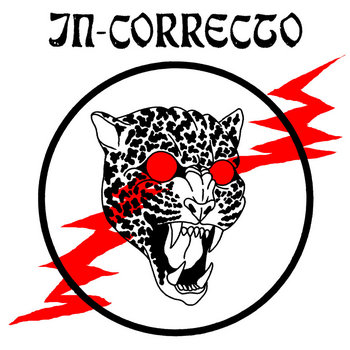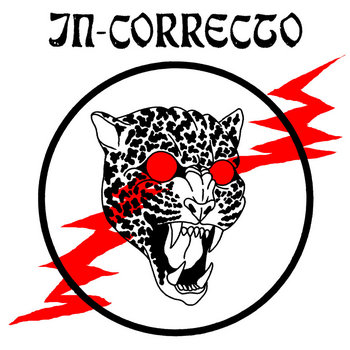 Merch for this release:
Vinyl LP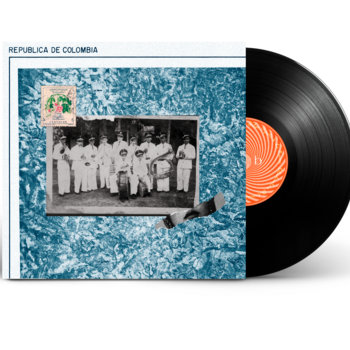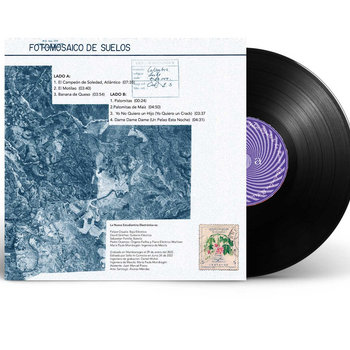 An avid vinyl collector and student of classic ensembles, Felipe Orjuela showcased his archival obsessions on early cult hit "Dame Dame Dame (Un Pelao Esta Noche)," a warbling cumbia cover of ABBA's defining nightclub anthem "Gimme, Gimme, Gimme (A Man After Midnight)." Alongside his band La Nueva Estudiantina Electrónica, which includes musicians from Los Cotopla Boyz, Orjuela brings lush, big band compositions to life while also comfortably exploring the electronic realm as a soloist. Cumbia-ambient hybrid "El Campeón de Soledad, Atlántico" boils Caribbean percussive techniques to their hypnotic core, while his crossover with DJ and producer Santiago Navas transformed "Cumbia de Capital" into a throbbing meditation on metropolitan chaos. And if you really feel like deep diving, check out one of his first releases via essential indie-experimental label In-Correcto, as part of Las Muiscas.
Merch for this release:
Vinyl LP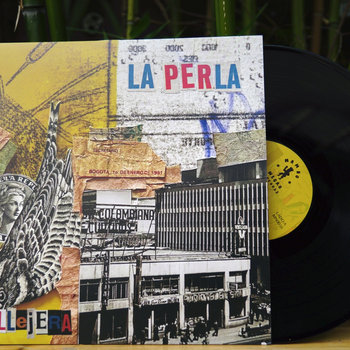 Built on a visceral foundation of percussion and raw vocals, La Perla entered the fray in 2017 as part of a sweeping Colombian women's movement intersecting with ancestral teachings and land rights activism, while also making underground heroes out of singer/songwriters La Muchacha, Briela Ojeda, and Las Añez. The trio of Diana Sanmiguel, Karen Forero, and Giovanna Mogollón embraces primal rhythm, synthesizing influences from cumbia, gaita, porro, hip-hop, and bullerengue into their triumphant 2022 debut album Callejera. On the propulsive "Tabogo," the group crafts a bittersweet love song to the chaotic capital city that raised them. Meanwhile, the elastic bass lines of "Chicharachera" meld with a cocktail of staccato clave, guacharaca scratches, and quirky vocal harmonies. The result is a prayer of gratitude to the goddess of corn, who's nourished the people of Abya Yala since long before Europeans set foot on her lands.
Merch for this release:
7" Vinyl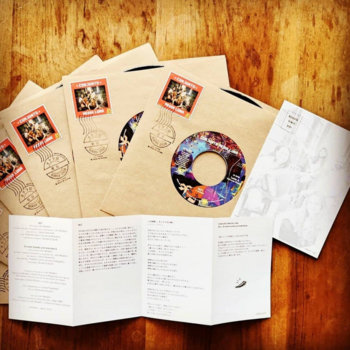 Standing on the shoulders of giants such as Andrés Landero and Carmelo Torres, composer Iván Medellín has immersed himself in vallenato and cumbia sabanera with his trusty accordion firmly in hand. Over the years, Medellín has performed as part of acclaimed ensembles such as Romperrayo, La Tromba Bacalao, and La Sonora Mazurén, but it was Conjunto Media Luna that truly unlocked his voice as a sonic investigator and social critic. Early release "En Este Mundo Y En Esta Tierra" is a rallying cry of anti-establishment defiance, while the crashing percussion and freewheeling accordion keys of "N21" carry the heady story of Colombia's 2019 national strikes. Conjunto Media Luna and Meridian Brothers also teamed up for 2021's Paz En La Tierra LP, which riffed on the core instrumentation of Colombian Caribbean music, bringing a warm blast of coastal breeze to Bogotá's chilly streets.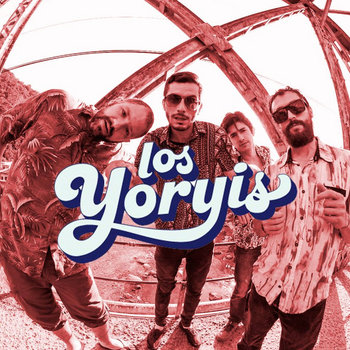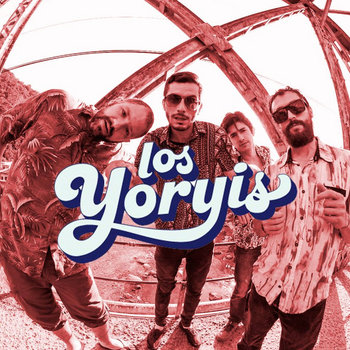 A testament to the mighty call of the tropics, Los Yoryis gradually shifted their musical language from rock into reggae, before eventually landing in the percussive waters of cumbia and chicha. The band cites a plethora of international influences including Peruvian chicha guitars, effusive Venezuelan orchestras like Billo's Caracas Boys, and even homegrown icon Lucho Bermudez. Their 2018 debut Una Vida showcased their instrumental psychedelia chops out the gate, while 2021's Nu Raspa tightened the screws on the operation, leaning into cleaner solos and satisfying call-and-response hooks.
A melting pot of transcontinental sounds, La BOA, (or Bogotá Orquesta Afrobeat) have been a tropicalist force since 2013, melding Nigerian Afrobeat, electronic music, jazz, and Pan-Caribbean percussion. Led by voracious multi-instrumentalist and producer Daniel Michel, the orchestra's euphoric live shows come complete with rhythm and horn sections designed to get the crowd moving and grooving. Their debut EP Afrobeat & Caribe channeled the buoyancy of coastal street parties, while 2022 LP La Bestia paid homage to the countless migrants that have traversed Central America and Mexico on back of the train of the same name. On the title track, slinky psychedelic cumbia provides a canvas for these harrowing stories, later shifting into cool, soulful hip-hop with a swaggering feature from rapper N.Hardem on "Déjalo Llover."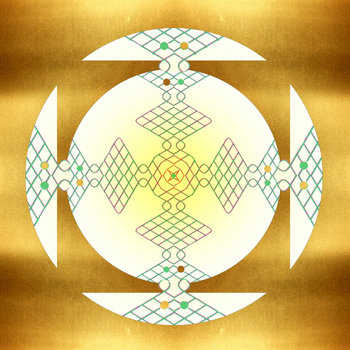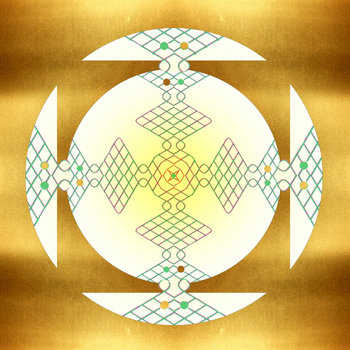 Merch for this release:
Vinyl LP
Comprised of producers Diego Manrique and Edgar Marún, Rizomagic's dazzling sonic mélange lives at the intersection of cumbia, IDM, and Afro-Caribbean Tropicália. The pair poured their sampling prowess into prismatic 2021 debut LP Voltaje Raizal, released via Italian label DisastersByChoice. Cuts like "Ñocoñoco" and "Millo Cru" are masterclasses on the percussive roots of cumbia built on güiro, bass drums, and marimba. On the other end of the spectrum, the shimmering "Ya'mpo" is an exquisitely balanced blend of sun-kissed tropical gusto and chirping digital innovation; a loving nod to the ancestors and a promise to bring their teachings into the future.
La Pambelé
Merch for this release:
Vinyl LP, 7" Vinyl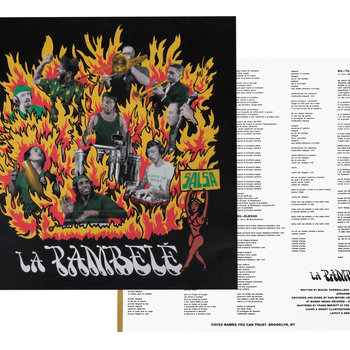 Conceived in the bustling streets of hip Bogotá neighborhoods Chapinero and Teusaquillo, La Pambelé joined the tropicalist tidal wave in 2022 with an adrenaline rush of salsa brava. Following in the footsteps of iconic salseros Joe Arroyo and Grupo Niche, this clandestine orchestra is flanked by the likes of Cali's La Mambanegra in its DIY, playful approach to salsa's usually intimidating big-band format. Their self-titled debut was recorded at MamboNegro Studios under the guidance of Frente Cumbiero's Mario Galeano and La BOA's Daniel Michel, and later released via essential groove hub Names You Can Trust. "Elegua" and "Traigo el Bongó" pay homage to the Afro-diasporic drumming traditions in which most Caribbean rhythms are rooted, while the sprawling "Descarga" lives up to its name as a full-bodied release of instrumental joy.
Casting a wide net encompassing cumbia, chicha, and champeta, La Sonora Mazurén have been bringing street party euphoria to Bogotá's indie clubs since 2018. The enigmatic septet has developed a signature sound of dueling accordion and percussion, harkening to the golden age of Latin American tropicalia, crystalized in singles "No Hay Necesidad" and "Charanga Mazurén." The band's psychedelic organs are undeniably indebted to Ecuadorian cumbia trailblazer Polibio Mayorga, though they are also friends and collaborators of modern sonic architects like Meridian Brothers' Eblis Álvarez, who even produced their forthcoming LP Bailando Con Extraños.
Exploring tropical psychedelia through the lens of horns and woodwinds, Bandejas Espaciales are unafraid of injecting a healthy dose of distortion and weirdness into their ornate compositions. Musical director Marco Fajardo leads the seven-piece ensemble on the tenor sax, while also folding in crashing drums and guacharaca for the band's percussive backbone, and plenty of dub echoes to keep things wavy. Get lost in the dub haze of early single "Duberman," or blast into outer space with the phantasmagoric synths of "Lady."