SCENE REPORT
Seven Berlin Bands Worth Listening To
By Amy Benfer · September 15, 2016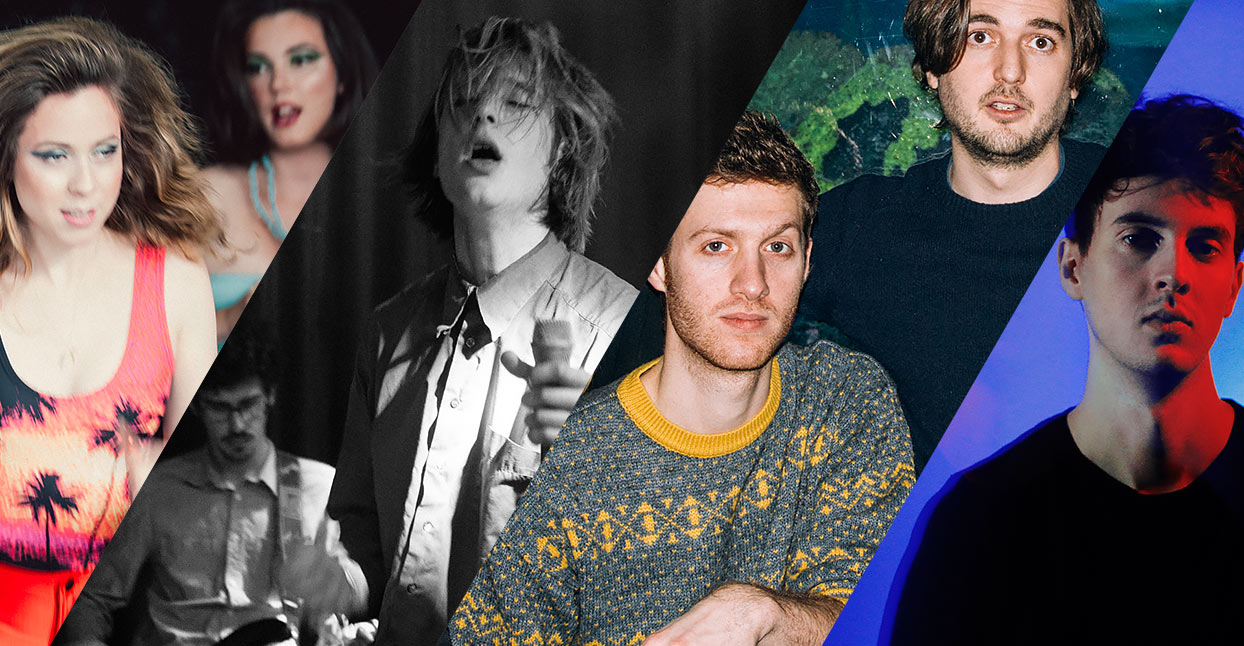 Berlin is perhaps best known as the home of electronic dance music, but there's much more to the city's musical landscape.  Relatively low rents, artist-friendly social policies (even non-citizens qualify for many artist grants), and legendary nightlife attract international artists looking to collaborate with other musicians, start a label, or open a venue. On any given night, at the local kneipe or club, one is likely to hear a mishmash of languages—Catalan, French, Turkish, Arabic, Italian, English, and dozens more.
Ask the average English-speaker to name a German indie band off the top of their head and one will likely get very few (though excellent) examples: Kraftwerk, of course. Maybe Einstürzende Neubauten. German New Wave bands Nena, Peter Schilling and Falco (ask any German about the latter, and you will hear "but he's Austrian"). Rammstein. Indie rock fans may know the Notwist (dual signed on Berlin-based Morr Music and American label Sub Pop), and perhaps label mates Lali Puna and Hermann & Kleine.
Berlin is home to many musicians, both homegrown and imported, making indie pop, rock, punk, post-punk, New Wave, and art rock. The second annual Berlin Pop Kultur festival, held in the melting-pot neighborhood of Neukölln, featured dozens of bands from other countries (the festival opened with a set by Scottish band Mogwai; multi-instrumentalist Barry Burns owns Das Gift, a popular bar in Neukölln). American and British imports appear frequently on German rock radio, and many German-based bands, whatever their nationality, sing in English. There's a wealth of exciting pop talent thriving in Berlin, so here is just a taste.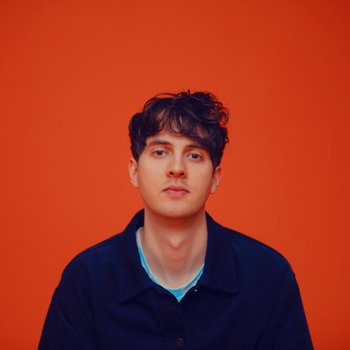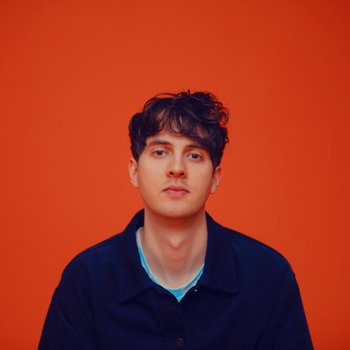 Of the artists on this list, Roosevelt, aka Cologne-based producer, DJ and dance-pop genius Marius Lauber, is the one most likely to be headlining festivals, top indie indie radio charts, appear on critic's favorites lists, and play house parties far outside of Germany. His 2013 EP "Elliot" was praised by the international music press, and he toured with Hot Chip, Totally Enormous Extinct Dinosaurs and Crystal Fighters. His self-titled debut full-length, released August 19 on Greco-Roman, the Berlin-London-based label co-founded by Hot Chip's Joe Goddard, will be accompanied by a world tour with dates in Europe and the United States (many already sold out). Like his label-mates, this record is loaded with instant dance party anthems. Although he was born in 1990, Roosevelt makes music that sounds like a New Wave smash hit: dance-pop with unabashedly big melodic pop hooks, fetching vocals, and memorable sing-along choruses. Trust us: You will hear this record at every house party you go to this year.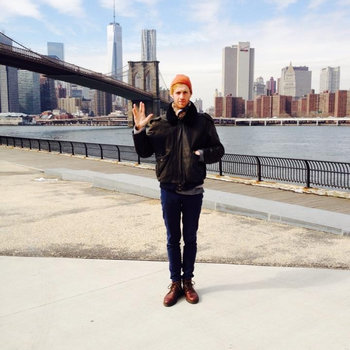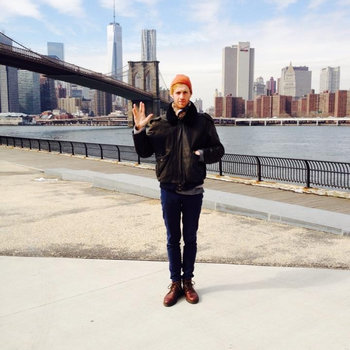 Slow Steve (the second, from the left).

Photo by Joshua Obliers.
Inspired by '70s science fiction films and the work of Jules Verne, the debut album from French musician Remi Letournelle, formerly of the band Fenster, feels like the vintage soundtrack to an unmade film. Delicately layered psychedelic pop soundscapes, and  vintage analog instruments create otherworldly settings, while the lyrics tell interwoven stories about exploring land, sea and sky. Most of the record is sung in Gallic-inflected English, but there are enough Francophone tracks to satisfy any French pop fan ("Josephine Riviere I," allegedly tells the story of his niece's travel into outer space and is a supremely pleasant way to test any non-native French speaker's language proficiency).
Laisse-Moi.

Photo by Jacob Hopkins.
Laisse-Moi, a Berlin-based synth pop trio, was born in a analyst's office. As a teenager, Manon Heugel grew up as the "girl singer" in "guy's bands," but got sick of singing the funk rock fashionable in '90s Paris, moved to Berlin, and found work as an actress. But then, in her analyst's office, she decided she wanted to sing her own songs. She found a German bassist, Christina Riesenweber, and a classically-trained French pianist, Marie Klock, and with a drum machine and vintage analog synthesizers, they formed a synthpop band inspired by German no-wave and '80s French pop, narrating stories of Berlin nightlife with a sexy, feminist bent. The three women improvise and co-write their music together. Heugel, who grew up listening to her parents' Beatles and Ella Fitzgerald records, finds it most natural to write pop music lyrics in English (the exception being "Machine Sexy," a miminalist, industrial track with deadpan vocals delivered in French, German and English). After two years together, they released their debut EP "Blue Spot," this July. "We went from being a band that just wanted to have fun playing music together in a cellar to being a 'real' band," says Heugel.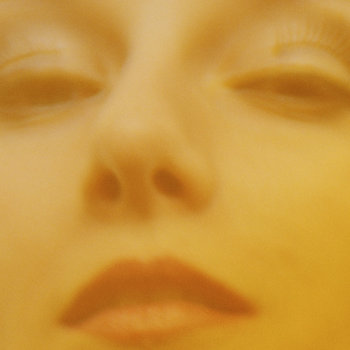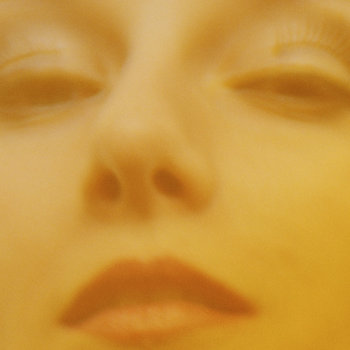 Fee Ronja Kuerten is Tellavision.

Photo by Jenny Schäfer.
Berlin-based artist Fee Ronja Kuerten combines synthesizers, drums, guitars, electronic effects, and vocals that alternate between yelps and feminist lyrics into a unique lo-fi, minimalist one-woman sound she calls "Hardware Post-Pop." Born in 1988 in Bielefeld, Germany, Kuerten first studied visual art at the Hamburg Academy of Fine Arts. She is a founder of BLOOHA UnLtd (Bloody Hands Ltd.), a collective of artists based in Berlin and Hamburg, and a member of LADA, the Hamburg-based experimental synth-pop trio, along with Thomas von Volt and Carl-John Hofmann. Her third album, "The Third Eye," released in 2015, was produced while on an artist residency in Boston. The album is divided into an A side ("Ease Tikky Tab," pop songs) and a B side ("Cryptic Snash Man," instrumental synth and percussion tracks). All ten tracks of the album were remixed by various artists and released this May as "Jux Tap O Remixes," available both as a limited cassette edition and a digital album. Kuerten's  visual arts background makes for compelling video: Check out "His-Story" and "My Friend".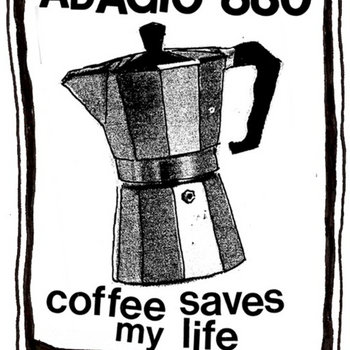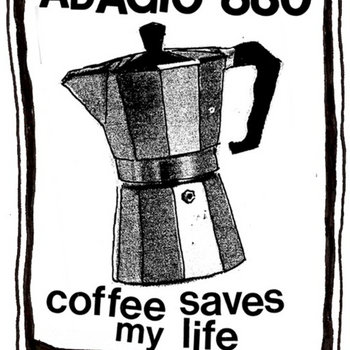 Merch for this release:
Vinyl LP
Berlin-based Diät is comprised of two Australian guys and two German guys playing melodic post-punk that wouldn't be out of place in the original Manchester scene. Their debut record, "Positive Energy," co-released last year on Berlin's Adagio830 and American label Iron Lung, was recorded in the middle of an East Berlin winter, and reflects the relentless dark northern European days when the sun goes down by 4 pm. Their self-described "tough new wave" hits all the elements of vintage U.K post-punk bands—angular guitars, hollowed-out vocals, and speedy rhythms combined with catchy melodic hooks—with super tight musicianship and original, witty lyrics. Their debut even earned them some American love, including a mini-US tour and coverage in Fader, Vice, and Pitchfork. They played new material at this summer's Pop Kultur festival in Neukölln, but the release date for the next album is not yet set.
Anastasia Schoeck , a singer songwriter who records under the name of ANA ANA, grew up in a small town in Germany as a classically trained pianist. Now an electropop musician based in Berlin, she creates ambient triphop clearly influenced by artists such as Massive Attack. But her piano remains the distinctive center of her work, calling to mind classic piano-based singer songwriters such as Carole King, Tori Amos and Regina Spektor, while her strong, soulful pop vocals are influenced by American R&B artists (she particularly likes Prince and Aaliyah).  She self-released her debut single "Plastic Knife," in May 2015, followed by a string of singles (including one track, Birds, written when she was fourteen) and a five song EP, "Destroyed," released in March of this year. She is working on a full-length LP, due to be released later this year.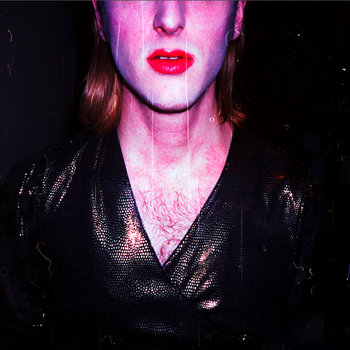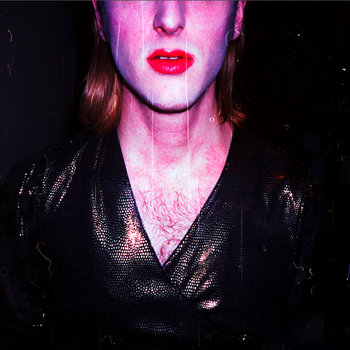 Merch for this release:
Vinyl LP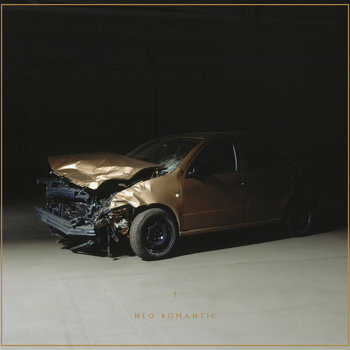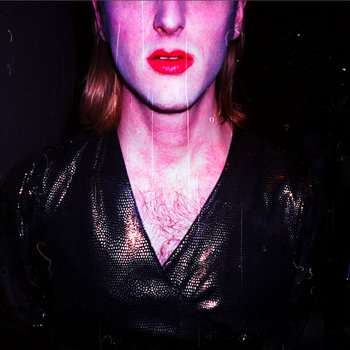 Stuttgart, a city in southwest Germany, is known more for being more bourgeois than Bohemian (both Mercedes Benz and Porsche are headquartered there). But it's also home to Levin Goes Lightly, the fictional alter ego of Levin Stadler, a tall-heeled, red-lipsticked, shiny glam rock icon in the Ziggy Stardust tradition. Their second album "Neo Romantic," released in 2015, sounds like some forgotten post-punk glam rock classic from the mid-80s. Anton Newcombe, of Brian Jonestown Massacre, invited Stadler to record his singles "Speedways" and "She's Dancing" at his A Recordings Ltd. studio in Berlin.
—Amy Benfer