SCENE REPORT
A Guide to U.K. Battle Rap on Bandcamp
By Mark Angel Brandt · August 09, 2018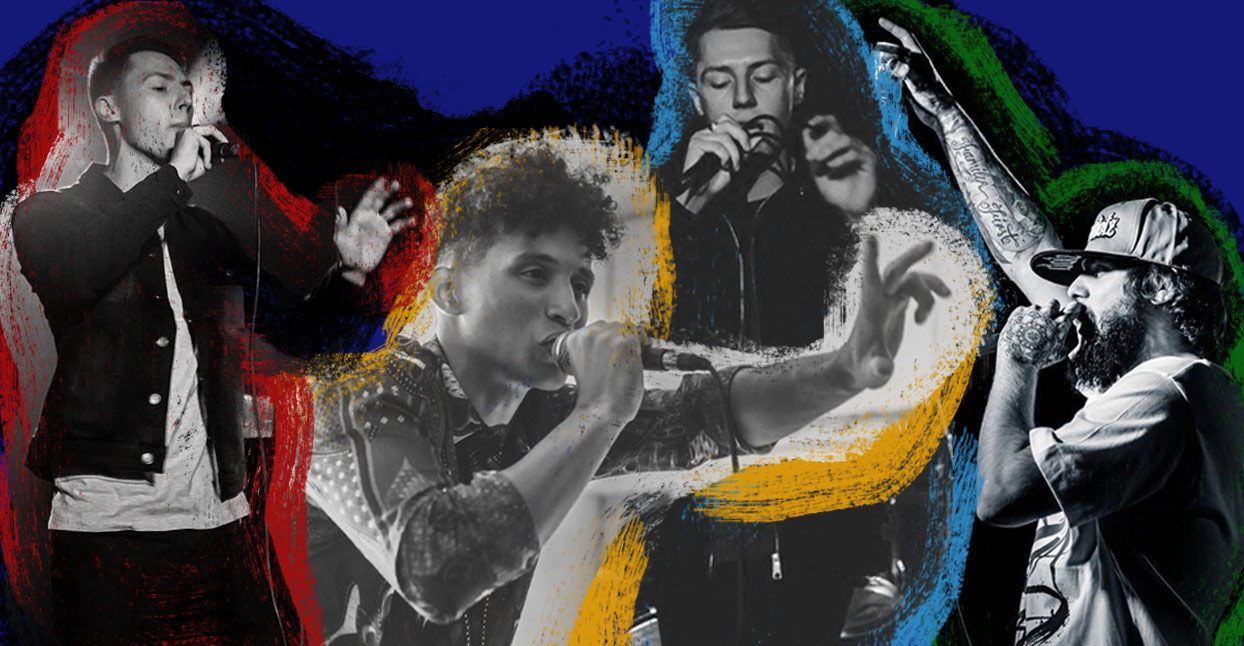 Warring with words. Verbal fisticuffs. Call it what you will, but battle rap has grown into a wildly popular form of live entertainment worldwide. Needless to say, its history goes much deeper than Eminem in 8 Mile; while that film was set in Detroit's gritty slums circa 1995, the origins of the rap battle stretch back over a decade prior, with Kool Moe Dee vs. Busy Bee often cited as the earliest example. Battling is often seen as a stepping stone for up-and-coming MCs, a necessary trial by fire to test their mettle before they go into the recording studio.
Nowadays, battle rap has become its own entity on an international scale. The culture has both an infrastructure and a following that belies its niche nature—there are hundreds of battle rap leagues in more than 50 countries, several feature-length films and documentaries dedicated to the subject, and wrestling-style commentary media (including the excellent Battle Rap Resume and Sarcasm City). Tom Kwei, founder of Battle Rap Resume, has been following and chronicling this phenomenon. "I feel that battle rap's mind-bogglingly deep culture derives partly from the level of dedication demanded of both participant and fan alike," he says. "This profound commitment from each engenders a fervent passion, which unsurprisingly has led to battle rap continuing to spread like wildfire."
Aside from this, the scene is producing a host of musicians who play festivals and headline tours.  Nowhere is this clearer than in the U.K., which has a history of industry rappers who have risen through the battle rap format to transition into the music industry proper. Both Rag'n'Bone Man and Rizzle (Rizzle Kicks) made pre-fame appearances on Don't Flop, the U.K.'s largest battle rap league where Ed Sheeran once participated as a judge. That said, an unfortunate cliché persists in the battling community, one that holds that battlers' music is terrible. "To be honest," Kwei admits, "it mostly is. But the best stuff is a wonder unto itself, as it transplants the unique personas of these artists into a completely new sonic space."
Below, you'll find some of the best work from battle rappers available on Bandcamp.
Manchester's Shotty Horroh experienced a double-peak in popularity—once within the battle rap world (his battle with New Jersey's Arsonal is the most viewed battle to take place in the U.K., at 11 million views), and again as he found recognition in the mainstream music industry, signing to Sony and collaborating with artists like Deadmau5, Royce Da 5'9", and Jme.

While his newest single "Shudehill" leans towards a more rock-oriented format (think Jamie T impersonating Liam Gallagher), his hip-hop fans point to his album Xombie Xoo as an excellent starting point in his discography. On it, Shotty and company ride a variety of tricked-out beats, from the horrorcore opener "Flesh Eating Dead Walking" to the hazy boom-bap of "They Don't Understand." His poetic writing for battles translates smoothly here: multi-syllable strings trip off the tongue as he paints a picture of the weed-obsessed walking dead, as well as more down-to-earth topics like his rise to the top and relationships with women.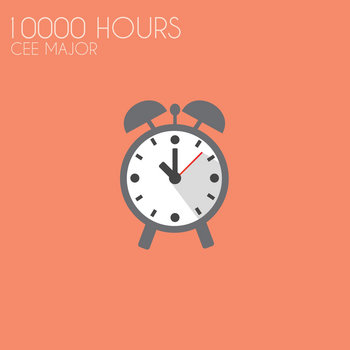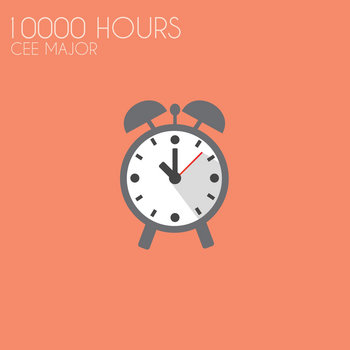 According to the U.K. battle rap community, Cee Major's album 10,000 Hours is consistently ranked as the most superior offering from the scene to date. Whether skipping through complex flows, dropping heavy bars such as on "27" ("Hard labour, Jeremy Corbyn / Lemme keep it 100, I'ma kill all four quarters"), or singing soulful hooks as on "It's Over," Cee is in his element. His voice is an instrument on top of the production—chilled-out one bar, vicious snarl the next. It's a flow honed from the ring, where he went toe-to-toe with some of the greatest in a three-year span.
The production and beats—also Cee's work—are similarly faultless, on both the gritty "Icon" and pensive "Whitney," the emotive chorus referencing Whitney Houston's "It's Not Right, But It's Okay." Conviction is paramount when discussing supposedly real-life topics, and the conviction in Cee's voice as he raps over lilting strings or grimy basslines keeps its integrity on repeated listens.
Cruger's out-of-the-box creativity propelled him to the forefront of the battle rap realm (and not just as co-founder of Don't Flop). His well-regarded battle with Conceited is full of unexpected imagery: "You look like you're younger than 18, don't front like you're crazy / It's like The Teletubbies, the face of the S.O.N.S [Conceited's crew] is a baby." His notoriety isn't just due to the unpredictable clever lines that emerge—underneath his boyish face lurks a disturbed mind that can get pretty deep into violent imagery. No topic is beneath him on Unusuowl, not unlike Eminem in peak controversial mode. There's even a typically churlish verse from Bizarre of D12.
On the total flipside, Lazy does what it says on the tin. Cruger raps lethargically over beautifully orchestrated strings-laden beats about, well, doing as little as possible: "Lazy bum / House remains a dump / I never have parties / It's just always in the state of one." Some of the filth of his group Unusual Suspects filters in ("Aristocrats"), but on the whole it is a tamer affair lyrically, and a much easier access point.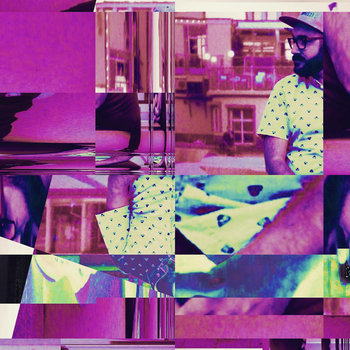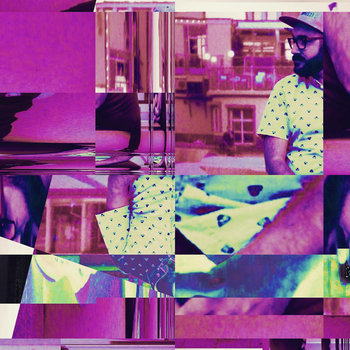 It's rare that battle rap goes viral, but Mos Prob (real name Adam Felman) is a unique guy. The Brighton battle rapper both battled in European Parliament for the Green Party and proposed to his partner in the middle of a battle, alongside a slew of more regular battles filled with his sardonic wit and sarcasm. "I think the dry humor in battles is a hangover from my comedy rap days. The presence of humor as a standard [of battle rap] was both jarring and reassuring to me when I first got into it," he says. While he continues to put on top-drawer performances, he is also a prolific musician within and without hip-hop—film music and the math rock band The Jennifer Aniston Neuron are just two of his pursuits, as well as a live freestyle project called Chicken Grease.
His music, conversely, comes from an intensely personal place, such as his Good Grief EP, his only release thus far. "I feel like Good Grief exists to prove to myself and other people I'm more than my jokes." The songs therein deal with topics including the advent of technology, and the long-distance relationship he was in which led to proposing onstage. He learned a valuable lesson from this record: "You can try and write as much deep shit as you want but if it's one tone or register for the whole project, like Good Grief was, it's easier to lose attention as it can get grueling. A real artist can take whatever mood they're in and put the listener there too. And I'm definitely not always in a bad mood." His upcoming new record—due for release in November, is certainly more diverse in this regard. "The album is more balanced than the last—there's more fun tracks, more energy, danceable tunes, but also a couple of headscratchers and thinkers."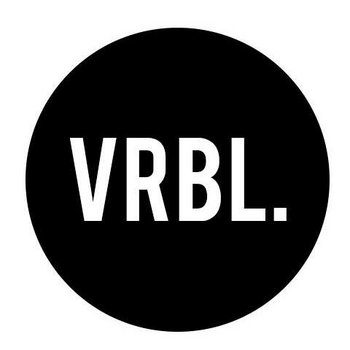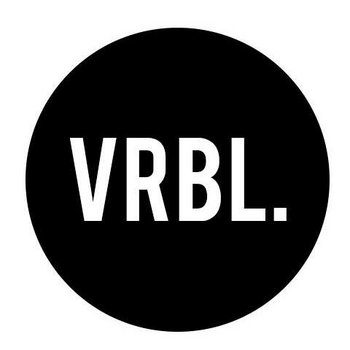 Few battle rappers sound like they were born with a microphone in their hand as Press1 does—there's a reason he's the current Don't Flop on-beat champion. His flow is impeccable, with incisive lines to match.
His most recent release is quintessential left-field hip-hop—Super MC draws from Press1's Bristolian surroundings, with trip-hop vibes suffusing each track. Even without a beat ("Renaissance") he still gets heads nodding while painting delusional imagery of drug-addled anguish. Previous records The Press Release and his work with Camouflage Children are also worth a look for similar lyrical mastery, albeit with vastly different subject matter.
Scotland's hip-hop scene could make an article unto itself, but in terms of music-making battle rap there are few that can match the fierce Glaswegian vitriol of Gasp. Nowadays he's more prolific in the studio and has been hosting battles, although he has been virtually absent from battling himself for four years. Still, he was a stalwart both in Don't Flop and his own Badmouth Battles, where battles with and against his former tag-team partners Respek BA and Depths left an impactful legacy.
On his expletive-laden latest release, Gasp's vocals border on the unhinged, as he takes shots with sledgehammer subtlety at rappers complaining about how hard the game is: "I have a fuckin' Scottish accent, tell me again about your hip-hop struggle." The 808 trills that pepper the record may be nothing new, but his theatrical delivery steals the show.
Well-regarded both in the ring and the booth, Bedford's Dotz won seminal league The Jump Off's competition in 2013. His versatility is abundantly clear—on-beat or a cappella, freestyle or written, his Versetracker page contains many classics among his 30 battles.
After a slew of battles in Don't Flop over the two years following his victory at Jump Off—all the while putting out consistently top quality music—he took a break to focus on refining the latter. This includes the glorious '90s throwback feel of The Life and Times of John Rockwell and the tongue-in-cheek compilation I Bootleg My Own Shit. He lives and breathes the old-school, and caters well to those nostalgic for that sound.