SCENE REPORT
A Brief Guide to the French Rave Revival
By Su Baykal · November 02, 2017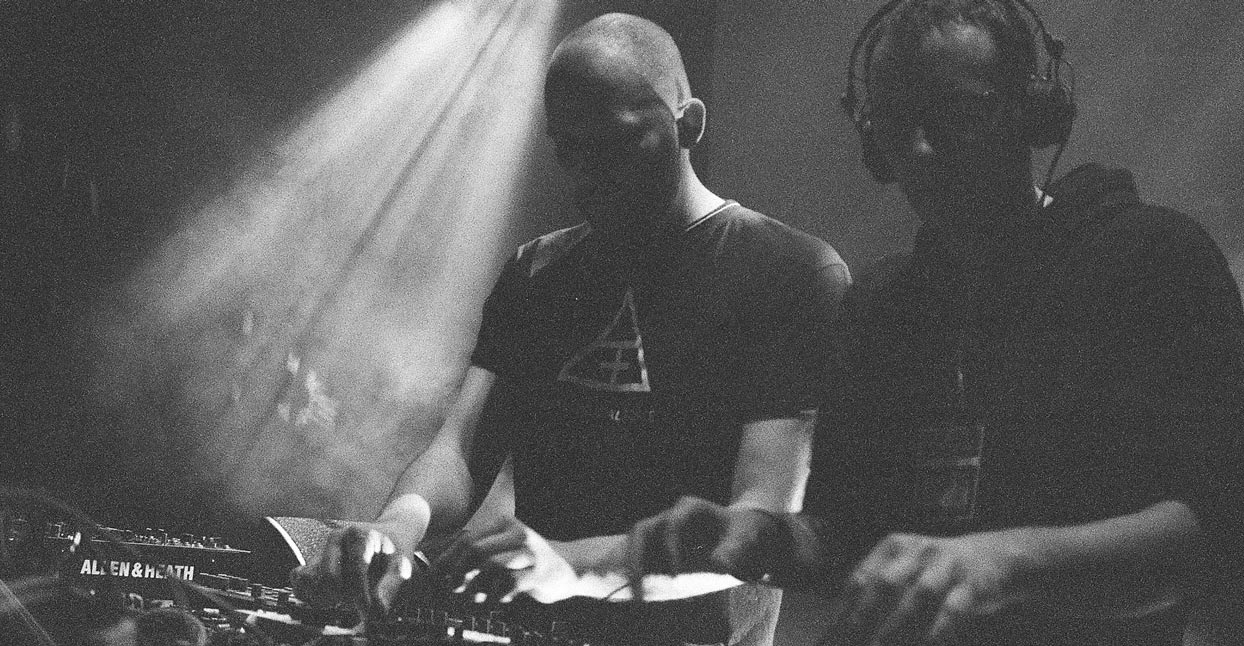 About four years ago, French youth, looking for a place to escape from the everyday, began throwing parties in abandoned warehouses, playing electronic dance music. The first parties to gain traction were hosted by organizations like Fee Croquer, Contrast, and New's Cool. Gradually, these parties became more popular, attracting bigger crowds and planting the seeds for what would become a full-on rave revival in France. Rave's genre borders are somewhat porous—the term can also refer to acid house, acid techno, hardtechno, hardstyle, gabber—but what they all have in common is their unpolished sound, chaotic style and tempo that usually stays well above 130 BPM.
Appearing first in the U.K. in the mid-to-late '80s, rave first made its way to France in the early '90s. Empty theaters and warehouses hosted parties that attracted hundreds of young people. Umwelt, a techno producer and DJ who was playing at the first raves in Lyon, France, in the early '90s, remembers its earliest days. "It arrived in Paris in 1990. The first party was thrown by the 'Rave Age' Krew, and on radio with Maxximum. Back then, no one was famous. Then, everything started becoming more professional. Today, a new generation wants to get out of all that. This '90s sound is coming back. People want sincerity—they're a little more open now, they want to return to the source. The music is more original today, more roots, harder productions compared to the '00s. There are more brute sounds now. It's darker."
Today, a community of producers are both reviving and adding new perspectives to the classic sound of rave. According to producer duo Minimum Syndicat, "The movement is bigger now than it was in the '90s—at least in France." The community is also tight-knit; artists remix one another's tracks, release albums on one another's labels, and share bills at parties. For all its new energy, the scene does still have some growing to do. For one thing, it remains largely male-dominated. As producer Sentimental Rave explains, "You don't find a lot of women [playing at raves] in France. People are surprised when I play—they don't expect it."
While France may not be the only place experiencing a resurgence in rave culture, Sentimental Rave explains that French productions often are "more delicate. The raves are more melodic and slower—more subtle."
While the producers in this list are just a small sample of the rave-inspired music being made in France today, they all offer a clear representation of the new sound's darker sound. Their music spans a wide range of genres, from hard and acid techno, to gabber and hardcore, to something called frapcore. This is the sound of French rave today.
Trym describes rave culture as "something different, extraordinary, and unique. It drove me crazy, and I couldn't get enough. My life now 100% revolves around rave culture." And while it sounds like he could be describing the genre's early '90s heyday, Trym is actually talking about his experience at a rave in France just one year ago. While Trym's music does not fit neatly into any one single genre, the producer describes it as, "'90s style rave/trance/hardtechno." The sound is gritty and unpolished, something that sets it apart from the minimal techno that filled the gaps between the early '90s and today. A pounding, aggressive kick is sliced by high-pitched laser-y synths, grainy handclaps, and samples of spoken words from old French films. There's a sense of chaotic enjoyment—completely uncontrolled, and made for the rave dancefloor.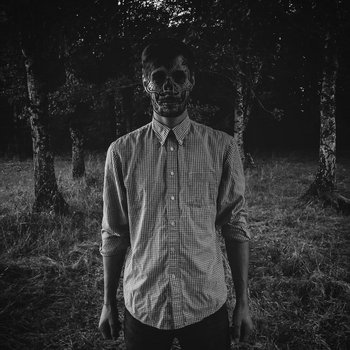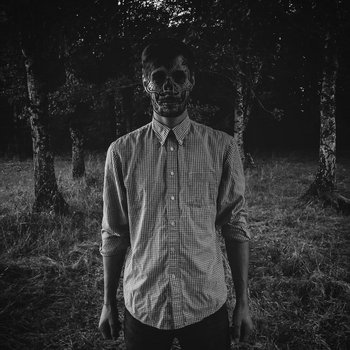 Monsieur Nobody says his music has "chilling tones, with a touch of warmth from spatial melodies." And, indeed, the Your Turn EP has the warm, gritty production quality of hardtechno, but it pairs it with the ominous, chilly feel of dark techno and industrial. The percussion sounds like metal scraping against metal, and the frantic, racing synths screech and seethe. The whole thing creates a sense of disorientation, recalling the manic and sweaty aesthetic of rave culture. As Monsieur Nobody puts it, it's "music that is powerful—an out-of-body experience."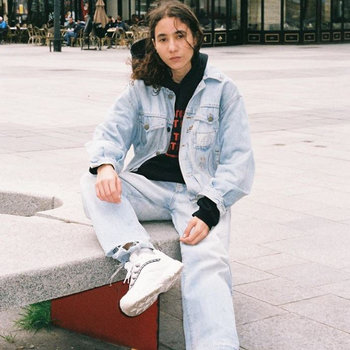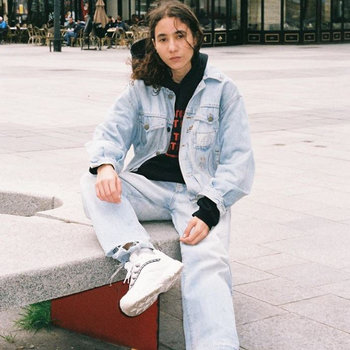 Sentimental Rave's music marries melancholy and brutality; tracks that begin ambient, airy, and synth-laced end as stomping, sweaty gabber. Throughout, she reconstructs the sound of a traditional gabber track, isolating the flashy synth, slowing it down, and giving it a pleading quality, layering it with her own distorted vocals or rap samples, and consistently breaking the usual 4/4 rhythm structure. This balance of soft and hard is even reflected in her name: "'Sentimental' because I'm sensitive and addicted to love," she says, "and 'rave' for the harder side, my night alter ego."
Merch for this release:
Vinyl LP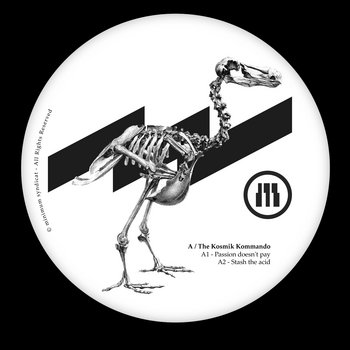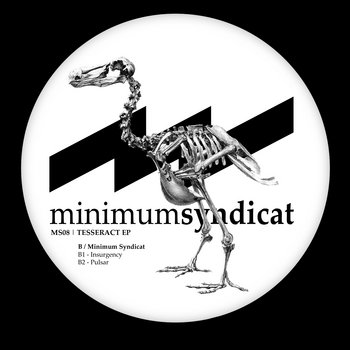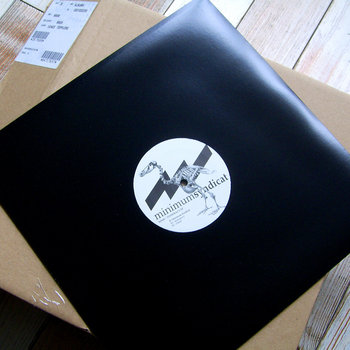 Imagine a speeding train with broken brakes—a feeling of relentless, unstoppable, and dangerous velocity. This is the sound of Minimum Syndicat. Anxious acid lines, grinding synths, and a fast-paced high-hat combine to create music that is frantic and determined. Tracks pause to allow brief spoken word samples, only to rush back in, at an unforgiving clip. You can draw a clear line between the relentless energy in their music and the source of its inspiration: "Memories of parties, crowds drowning in smoke and lasers, a need to escape reality, 'alien' melodies created with certain synthesizers such as the Roland or Korg." The duo captures these breathless moments brilliantly in their music.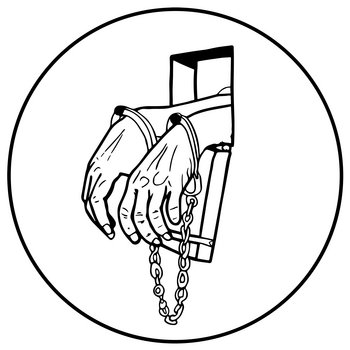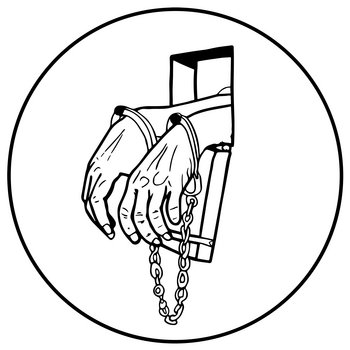 EKLPX's first experience at a rave was at an "abandoned printing house. The place was amazing, huge, and simple. I loved it." It's not hard to imagine how EKLPX's music would fit into a place like this. It's a mixture of heavy, resounding hardtechno kicks with rapid acid lines that zip in and out, interspersed with elements of industrial music. There's something cold and harsh about her songs—there isn't much melody, just a feeling of constantly rushing forward, something that makes you want to dance hard—alone, and in a corner. EKLPX herself describes it perfectly: "Cold, fast, overpowering, without any real emotions—a little deranged."
Von Bikräv's music stands out from the rest of the music on this list because it fits into a few different genres—one of which he invented, along with a fellow producer. The banner on his Bandcamp page proudly proclaims "FUCK MELLOW, THIS IS HARDCORE FROM 93," and his music follows suit. As he explains, "My first contact with early hardcore was through Thunderdome commercials on TV, as it was for a lot of people in my generation." Von Bikrav is also one of the founders of Casual Gabberz, a Paris-based crew of gabber producers and DJs. His releases are emblazoned with the tag "frapcore," which he describes as "a name Evil Grimace and I created to describe our style, which fits between hardcore and hip-hop." Dropping French hip-hop and rap samples between high-hats, synths, and high-BPM hardcore kicks, Von Bikrav's music uses genre as a way to channel chaotic energy into sound while keeping it out of the spotlight.
—Su Baykal