SCENE REPORT
Discover the World of Australian Psych
By Jeff Treppel · October 04, 2017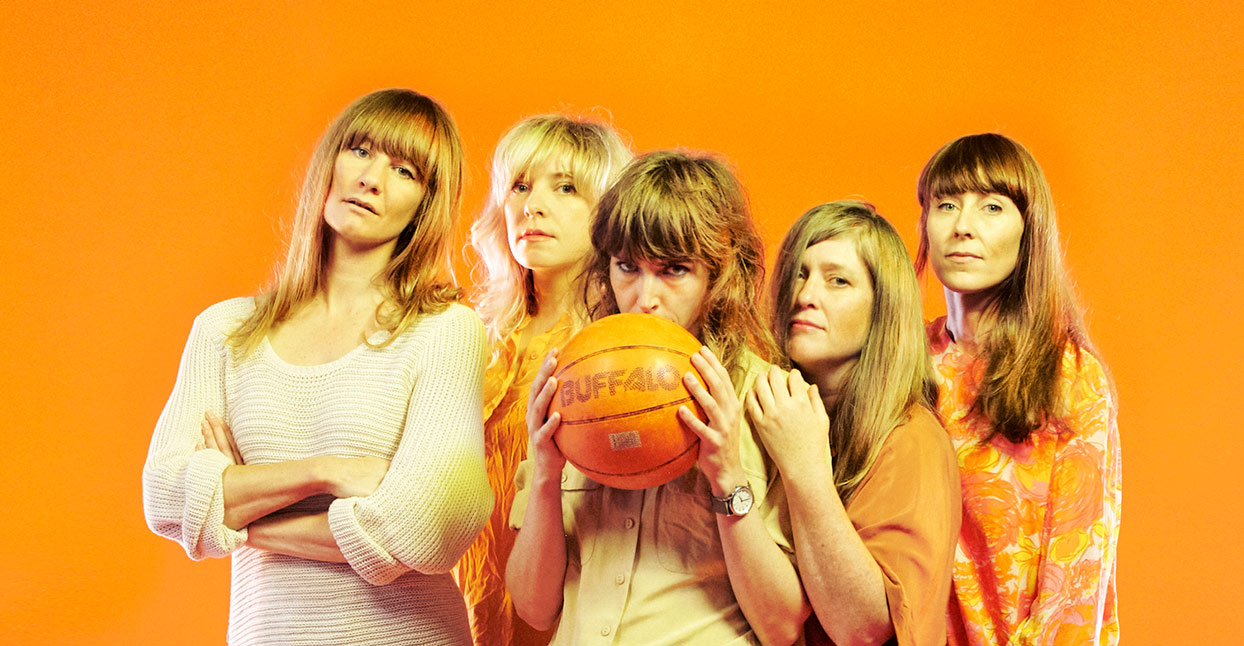 While AC/DC, the Bee Gees, and INXS are probably Australia's most famous musical exports, the country has long had an outstanding psychedelic rock scene. But even though bands like Tamam Shud, Tully, and Coloured Balls produced some exceptional psych jams back in the '70s, they didn't make it very far beyond the Great Barrier Reef.
Recently, however, there's been an explosion in modern psych rock across the country-continent. Tame Impala, whose first album channeled late '60s Beatles, broke out internationally. They aren't the only ones. Melbourne has the most vibrant scene, but Brisbane and Perth aren't far behind, and Sydney and Adelaide are currently ground zero for a number of edgier acts.
While these groups cover a wide variety of sounds—ranging from '60s homages to neo-shoegaze to heavy psych—they all have a spirit of adventurousness, unafraid to mix other genres into their songs as the mood strikes them. Here are some of the best new psych-rock acts rising from the land Down Under.
Merch for this release:
Compact Disc (CD)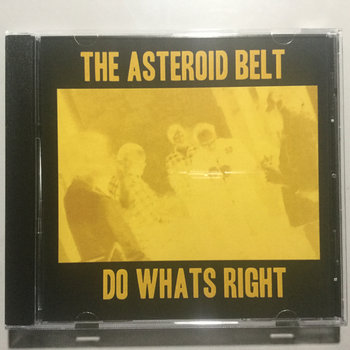 Like the movement of the rocks in the astronomical body for which they are named, The Asteroid Belt's improvised instrumental jams feel simultaneously unpredictable and well-choreographed. These Adelaide-based space cadets know how to lock into a solid heavy psych groove similar to Earthless and Hawkwind. After playing together for a decade, they work their effects pedals like seasoned road warriors. Their first LP in five years, Do Whats Right, makes it hard to go wrong. It's fun to disappear in smoke under their guidance.
Beaches have an appropriate name, evoking the California coastline where the first psych purveyors congregated. This Melbourne quintet takes their DIY philosophy seriously—everyone plays an instrument, everyone sings, and the various members design their own album artwork and direct their videos. Their third album, Second of Spring, is their most ambitious yet, a double-LP filled with sunny melodies and motorik beats. It swings between brittle post-punk riffing and delightful pop harmonies, occupying that dreamlike state right before sunrise.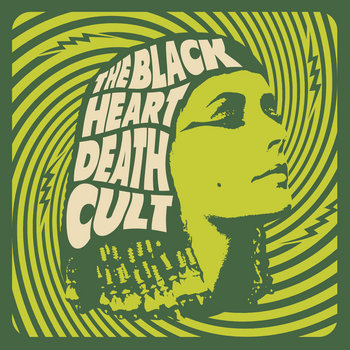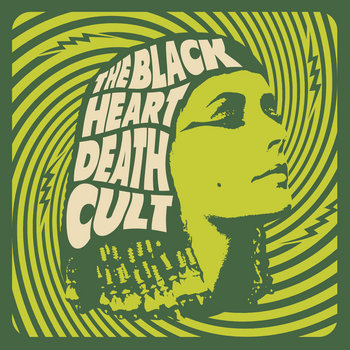 If you're going to have a death cult, it may as well be a black-hearted one. These Melbourne natives appropriate '60s imagery in their lyrics and visual presentation, but their sound is firmly rooted in '90s neo-psych. They prefer to lay down a fog bank of fuzz to cover their Britpop hooks, like Oasis experimenting with My Bloody Valentine's gear. They've been slowly working on their full-length for a few years now and, if the Black Rainbow EP is any indication, it should be filled with hazy shoegaze, mumbled vocals, and blissful riffs.
Merch for this release:
Vinyl LP, Compact Disc (CD), T-Shirt/Apparel, 2 x Vinyl LP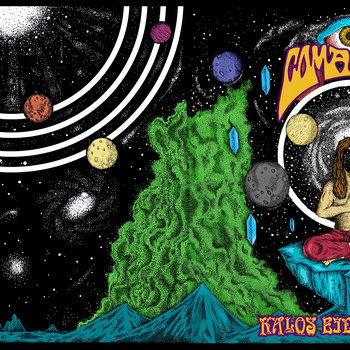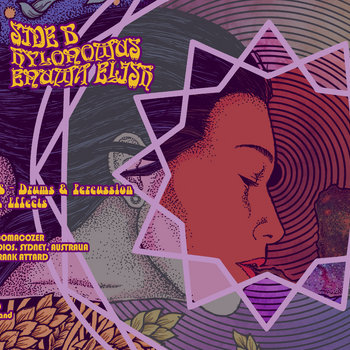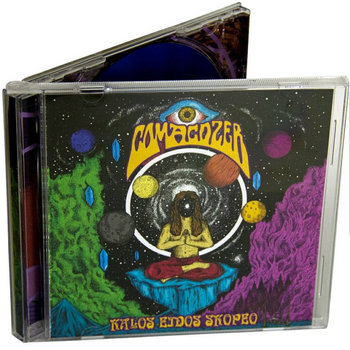 Comacozer's name almost seems like a portmanteau of "coma" and "bulldozer," and that perfectly describes their sound. Sydney's three (sometimes four) biggest Monster Magnet and Earthless fans wield cosmically heavy riffs in the service of putting the listener into a trance. Kalos Eidos Skopeo, the title of their second album, also forms a portmanteau in Greek: kaleidoscope. The ever-shifting textures found within hold the same fascination as the beautiful forms created by the glass lenses of the record's namesake device. These blues for the red sun come in every color.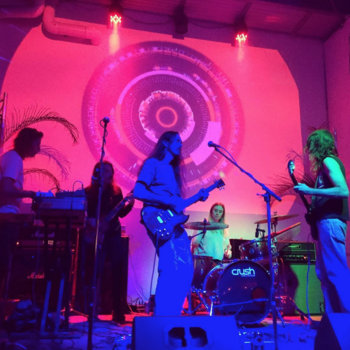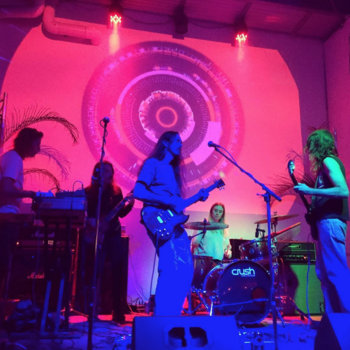 Merch for this release:
Vinyl LP, T-Shirt/Apparel, Compact Disc (CD)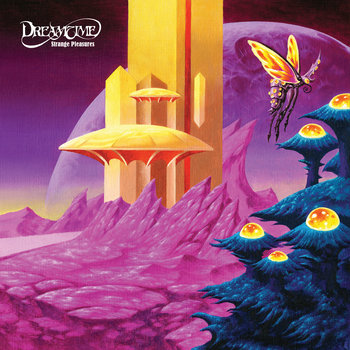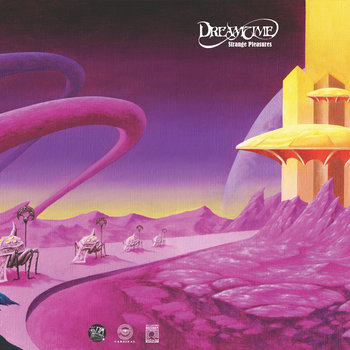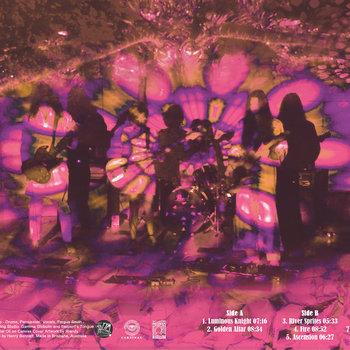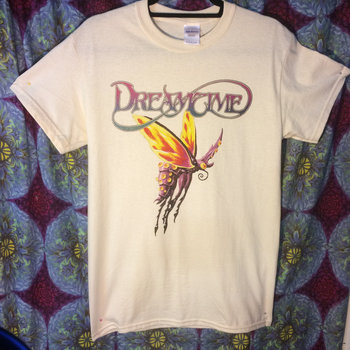 In aboriginal culture, the Dreamtime refers to a foundational myth, one that attributes the creation of the world to their ancestral spirits. The band Dreamtime consists of four hippies from Brisbane, and they pay pretty serious reverence to their own spiritual ancestors on their second full-length, Strange Pleasures. With nods to Pink Floyd, Ash Ra Tempel, and Hawkwind, it would be weirder not to find pleasure in this heady blend. They deliver something for everyone: mellow folk tunes, spacey sojourns, and freak-out jams—often all at the same time. Turn on, tune in, and drop out of this plane of existence.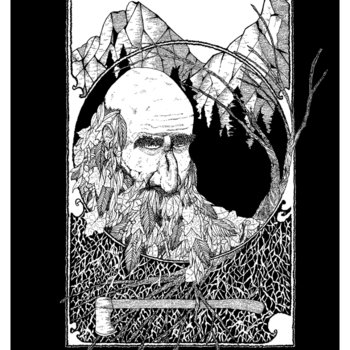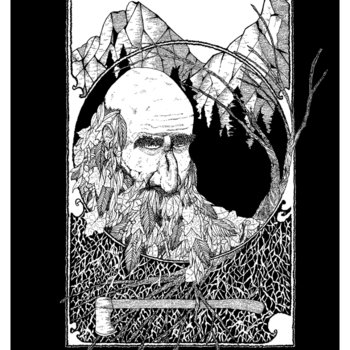 Passage to Agartha references both a legendary city at the Earth's core and the name of a seriously whacked-out electric joint by Miles Davis. Hotel Wrecking City Traders certainly aren't jazz, but the Perth rockers share a similar love of sonic exploration. The mix of post-rock tension-and-release with guitars run through broken amplifiers and concrete slab bass makes for a truly bruising take on heavy psychedelia. Their last album, Phantamonium, played with those discordant elements. This one uses the jagged edges to burrow straight towards the center of the planet.
With connections to over a dozen other bands in their home city of Melbourne, and a rising profile in the United States, King Gizzard & The Lizard Wizard are certainly on their way to claiming their crown. They've been incredibly prolific since 2011, releasing 11 full-lengths and an EP in that time span, but they got really ambitious in 2017. The three full-lengths they've released so far this year range from more microtonal psych weirdness to an Emerson, Lake & Palmer pastiche to a collaboration with jazz unit The Mild High Club—and they have two more planned! This seven-piece does some better than others (Murder of the Universe, the prog album, is a hoot), but their eclectic spirit makes them truly unique.
Merch for this release:
Vinyl LP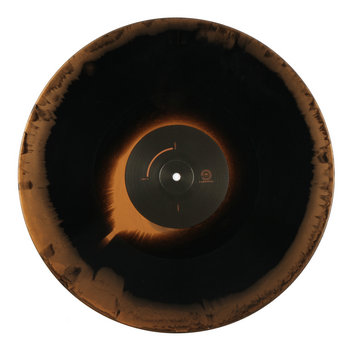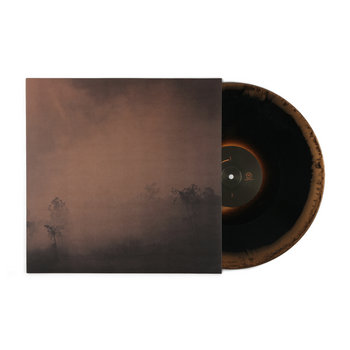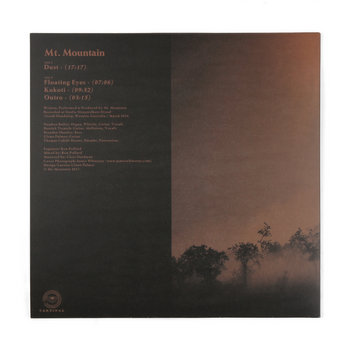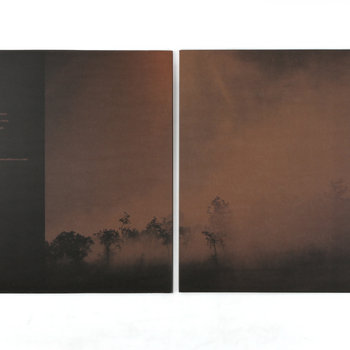 Mt. Mountain called their latest opus Dust, and boy, is that title accurate. This may as well be the soundtrack to a Vegemite Western. The 17-minute title track opens with a low drone reminiscent of a didgeridoo. Melancholic Morricone guitar and lonesome flute drift across the landscape. A full-on sandstorm hits, propelled by ominous riffs and swirling effects. Earth is an appropriate (if obvious) comparison. They make lovely oceanside Perth seem like a barren desert perpetually shrouded in crimson dusk.
This Brisbane-based group taps into the mystic energies of both '60s flower power and the 1980s days of wine and roses. Their organ has a nasty bite, their guitars leak fuel all over the place, the drums soundtrack a "youth in revolt" movie. With disaffected alternative vocals moaning lines like "listen up, disengage, fade away" over wah-wah pedals and sitar, it's not hard to figure out what shrines they worship at. Still, on Trail to Find, they mix together the mysterious and the upbeat with unfettered verve.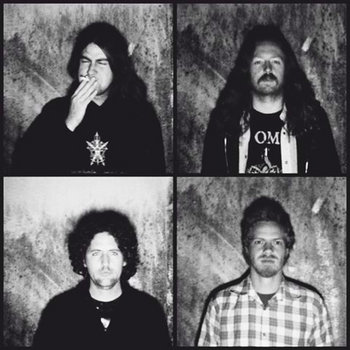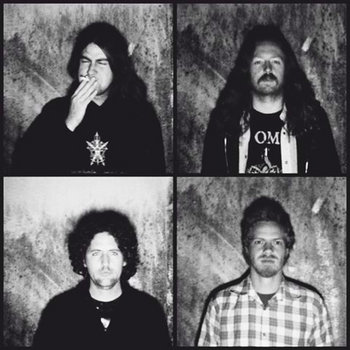 Merch for this release:
Vinyl LP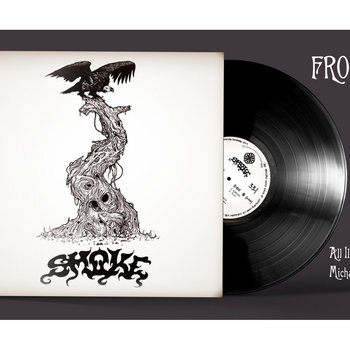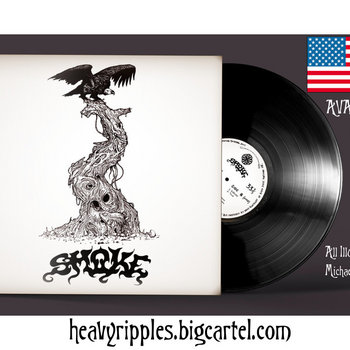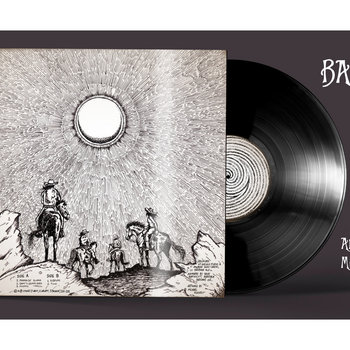 It's hard to tell if Smoke intend their name as a noun or a verb, but either one feels appropriate. They claim to be influenced by Hawkwind, Black Sabbath, Hendrix, and Ornette Coleman; that's accurate, but doesn't tell the full story. What's really impressive is their ability to combine the heavy sounds of the first two with the freewheeling weightlessness of the latter two. After taking a break for a couple years, the group has recently returned, ready to spread their smog all over Brisbane and its surrounding environs once more.
—Jeff Treppel