SCENE REPORT
Exploring Australia's Contemporary R&B Scene
By Cat Woods · June 20, 2022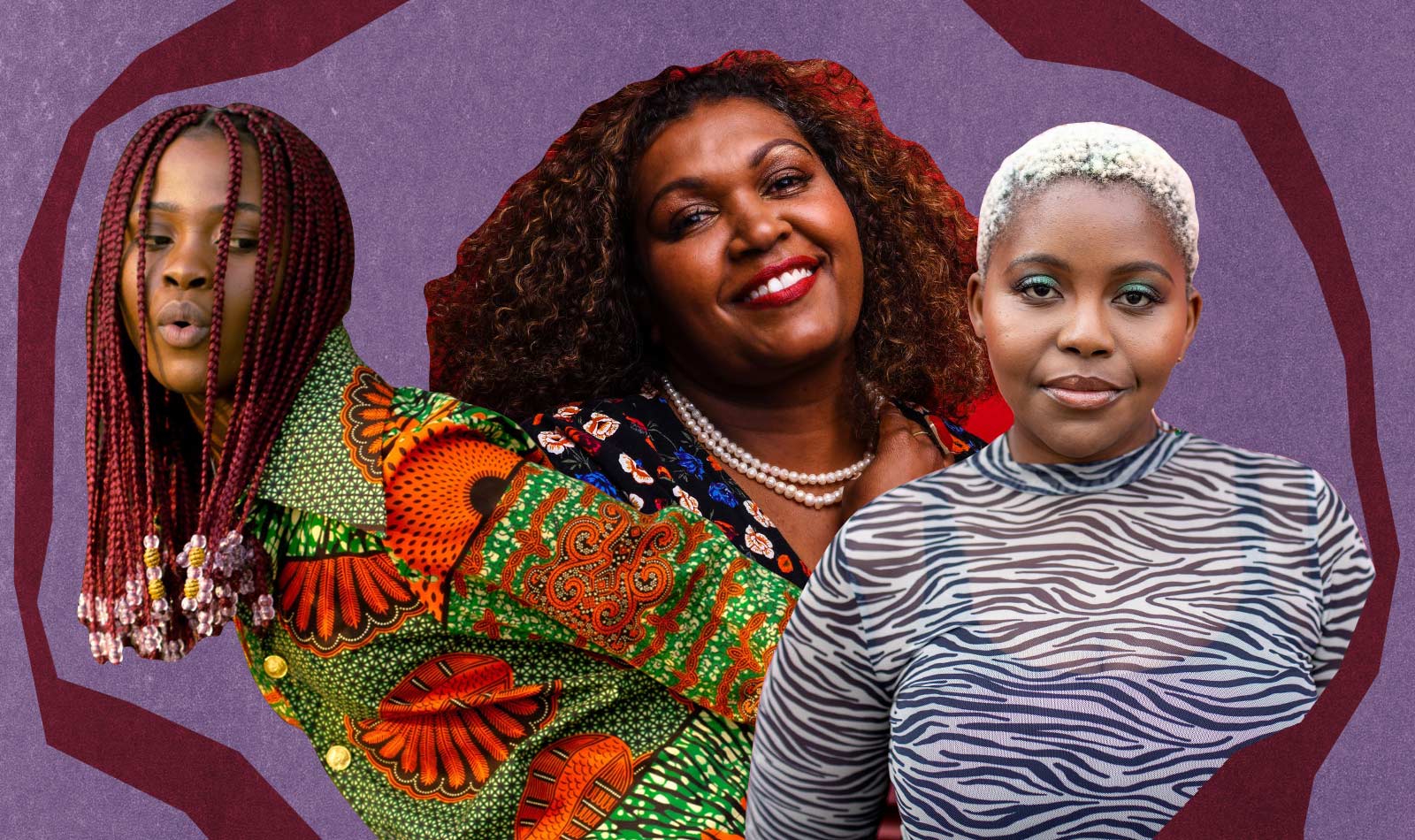 The most distinctive quality of the current wave of Australian R&B is that it can't be pinned down to one specific sound. Vintage funk and gospel weaves its way through the music of Gabriella Cohen and Emma Donovan, while Anieszka offers a glitchy, dreamy pop take on the genre. All of them reflect the adventurousness inherent to the scene.
"My music is quite fluid," says the Sydney-based Anieszka. "It doesn't sit perfectly in a specific genre, but there are certain familiarities that ground it in R&B, like where I choose to go with my vocal melodies and runs, the chord progressions, the synths, and the beat. My heart has always been in R&B—I grew up listening to it, so I feel it at the core of my music."
Australian R&B artists don't sound derivative, nor do they adopt a U.S. accent or employ big, anthemic vocal trickery. Instead, there's something earthy, grounded—unadorned, even—about their delivery and enunciation. "I think for a while, R&B wasn't the focus here in Sydney—or even in Australia in general," Anieszka says. "But that's changed in the last two or three years. I was nervous my music wouldn't resonate with anyone here, but it's incredible to see the shift and to see the R&B and soul scene grow and take the limelight a little more."
With its origins in gospel, a heavy percussive rhythm to the verses and choruses, and a definitive, bass-rich beat driving the music, it makes sense that R&B is often intertwined with both blues and hip-hop. Certainly, some of the artists featured here have strayed into hip-hop territory, or collaborated with artists in the hip-hop, gospel, rock 'n' roll, and electronic worlds.
From Allysha Joy's synth-heavy neo-jazz and soul stylings to thando's empowering, collaborative bluesy funk, these are the Australian R&B artists to discover anew or afresh.
---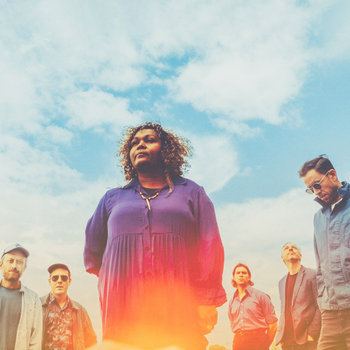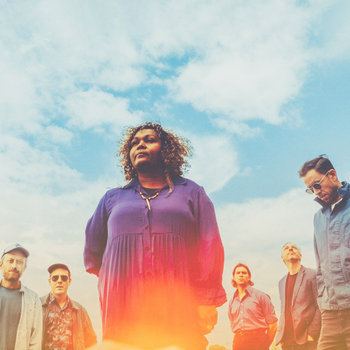 Merch for this release:
Vinyl LP, Compact Disc (CD)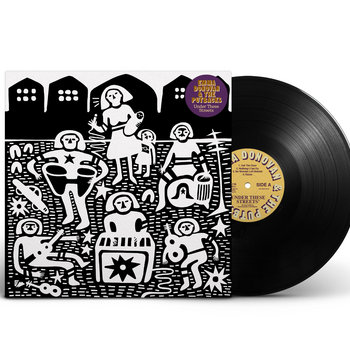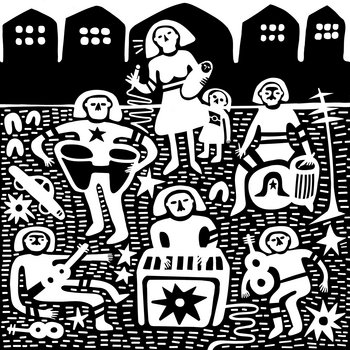 Gumbaynggirr-Noongar vocalist Emma Donovan is a member of the famous Australian country music family band The Donovans. Her grandmother raised her on gospel music, and there are traces—sometimes subtle, sometimes bold—of that genre's soaring melodies, along with country music's fondness for storytelling, in Donovan's own music. In recent years, she has teamed up with Melbourne band The Putbacks, which has edged her music into funkier terrain. "No Woman Left Behind," from their latest album Under These Streets, is a beautiful ode to sisterhood with twinkling keyboard and a twangy electronic guitar surrounding a jazzy, slow-blues vocal melody.
Liyah Knight is the performing alias of Sydney singer-songwriter Alliyah Cici Adejoke Fareo, and on sophomore EP Traveller's Guide, her heavenly voice rolls gently over boom-bap percussion. On "Hurricane" she sings of the push and pull between "calm and chaos" above a trippy, downbeat instrumental.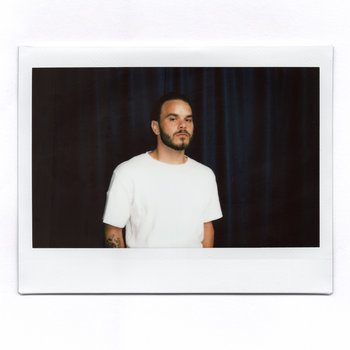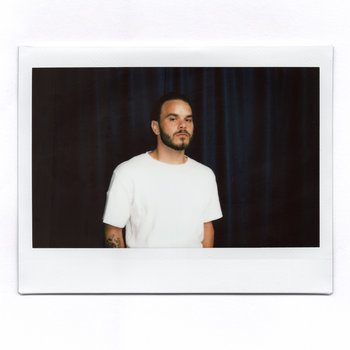 With the release of A Colour Undone, the Bowraville-born artist Tasman Keith shifts from his rap roots into pop-y, synth-heavy R&B. "R&B is something I always wanted to do," he says, "but I waited until I was vocally ready, and I approached it with the utmost respect—because I grew up loving R&B and pop as much as hip-hop." Lead single "Love Too Soon" channels one of his key influences: Drake. "It was an accumulation of a lot of artists I was listening to growing up," he says, "including Michael Jackson and Ne-Yo. Drake is the king of mixing hip-hop and R&B."
Merch for this release:
Vinyl LP, T-Shirt/Shirt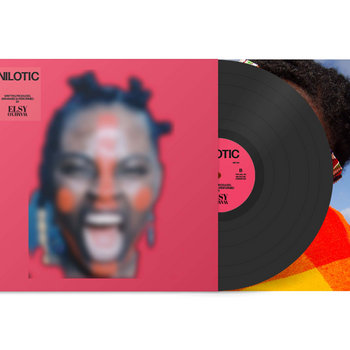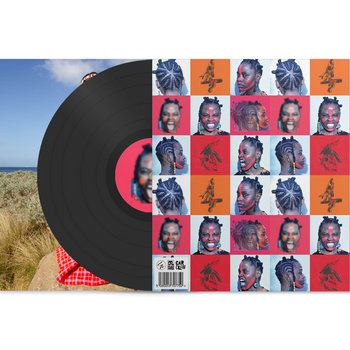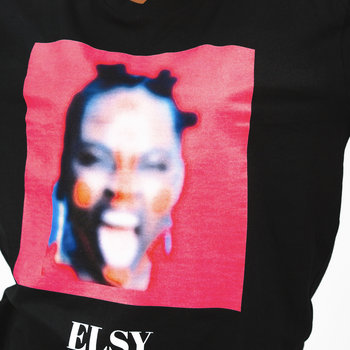 The music of Adelaide-based, Kenya-born Elsy Wameyo has traversed hip-hop, soul, and gospel and, in just a few years, she has established herself as a name to watch in the Australian R&B scene. She sounds more confident than ever on her latest EP Nilotic. The track "River Nile" is fueled by Wameyo's fierce vocal delivery, sampling choral harmonies, a Caribbean beat, and slinky synths, while the EP's title track is a sultry hip-hop number that pivots on a deep bassline.
Merch for this release:
Vinyl LP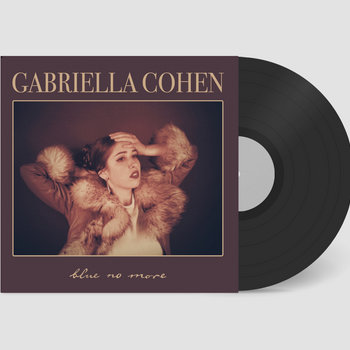 R&B troubadour Gabriella Cohen has recorded everywhere: a farm, backstage while on tour, a Queensland living room, even aboard a ship. The Brisbane-born, Melbourne-based artist knows her way around a mean groove. On her third album Blue No More, she poured soul and deep funk into an album that felt celebratory and soothing in equal measure. From the gospel-infused call-and-response of "Son Of A Gun" to the a cappella, layered harmonies of "Blue No More," Cohen's knowledge for and reverence of both rock 'n' roll and bluesy ballads informs her music. "I grew up with lots of R&B and hip-hop—the Fugees, Dr. Dre, Lauryn Hill—but I never really set out to write it," confesses Cohen. "The way I write music tends to borrow from many genres, R&B is just one of them. You can hear reference to that in 'Rewind,' a song from my latest record."
Australian-Mauritian singer/songwriter Anieszka steers her R&B sound into dance and electronica all the while centering her smooth, hypnotic vocals. Her sound is a cocktail of languid beats, shimmering falsetto, and lyrics that have a heartbroken sweetness. "Alicia Keys has been a huge inspiration since day one," she says. "Her writing and vocals helped me understand my own writing and vocals. Then there are the greats like Lauryn Hill, Erykah Badu, Michael Jackson, Bob Marley—they formed my appreciation for music. There are also some incredible new artists that have added inspiration and flavor to my journey along the way, like Cleo Sol, Snoh Aalegra, Jordan Rakei, Mac Ayres, Jazmine Sullivan, and Nai Palm. I think as creatives we're sponges—when we connect with a piece of music or with a specific artist, we feel it in our skin, our bones, our being. It's powerful."
Merch for this release:
Vinyl LP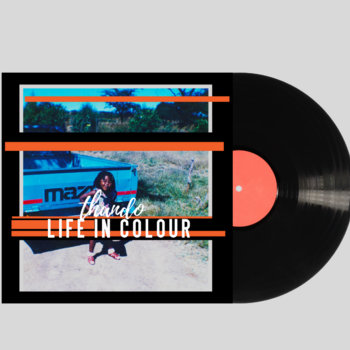 Last year's Life In Colour EP from Melbourne-based, Zimbabwe-born Thando was a revelation, both musically and thematically. The album tackled colonialism, the immigrant experience, and issues of personal identity. Featuring collaborations with KYE, Ziimusic, Ruva, and Francoistunes, it epitomizes what Thando describes as "conscious hip-hop and R&B." Built on a skittering rhythm, "NUMB" is a showcase for Thando's honeyed, Badu-esque vocals, which practically melt over the beat.
One of the most acclaimed releases of 2021, Genesis Owusu's Smiling With No Teeth is all lush beats, adventurous sampling, and bright synths, topped with a voice that slides easily from falsetto croon to deep baritone. Smiling—which won Album of the Year, Best Hip-Hop Release, and Best Independent Release at the 2021 ARIAs—offers a dizzying collision of genres, from playful, '80s-style electro-pop ("The Other Black Dog") to jazzy, synth-y grooves ("Waitin' On Ya") to hip-hop leaning beats and rhymes ("Bye Bye").
Merch for this release:
Vinyl LP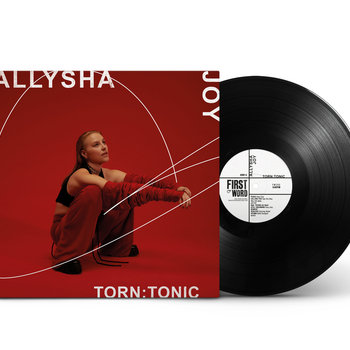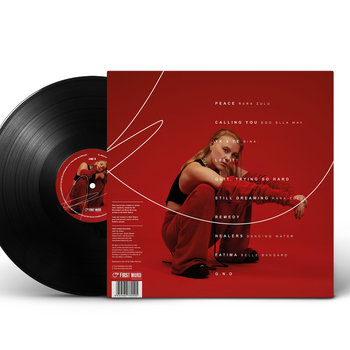 Melbourne's Allysha Joy ventures into jazz-inflected R&B on her latest LP Torn: Tonic. The soft sax that weaves its way around the skittering beats on "Let It!" give the track a dusky, vintage feel, and the woozy keyboard on "Still Dreaming" conjures a rainy-day atmosphere that mirrors Joy's melancholy lyric. Joy has been making waves nationally for some time now, both as a solo artist and as a member of Melbourne's experimental jazz-soul collective 30/70, winning over fans with captivating live shows.