SCENE REPORT
The New Sound of Ambient in Argentina
By Maria Barrios · May 04, 2021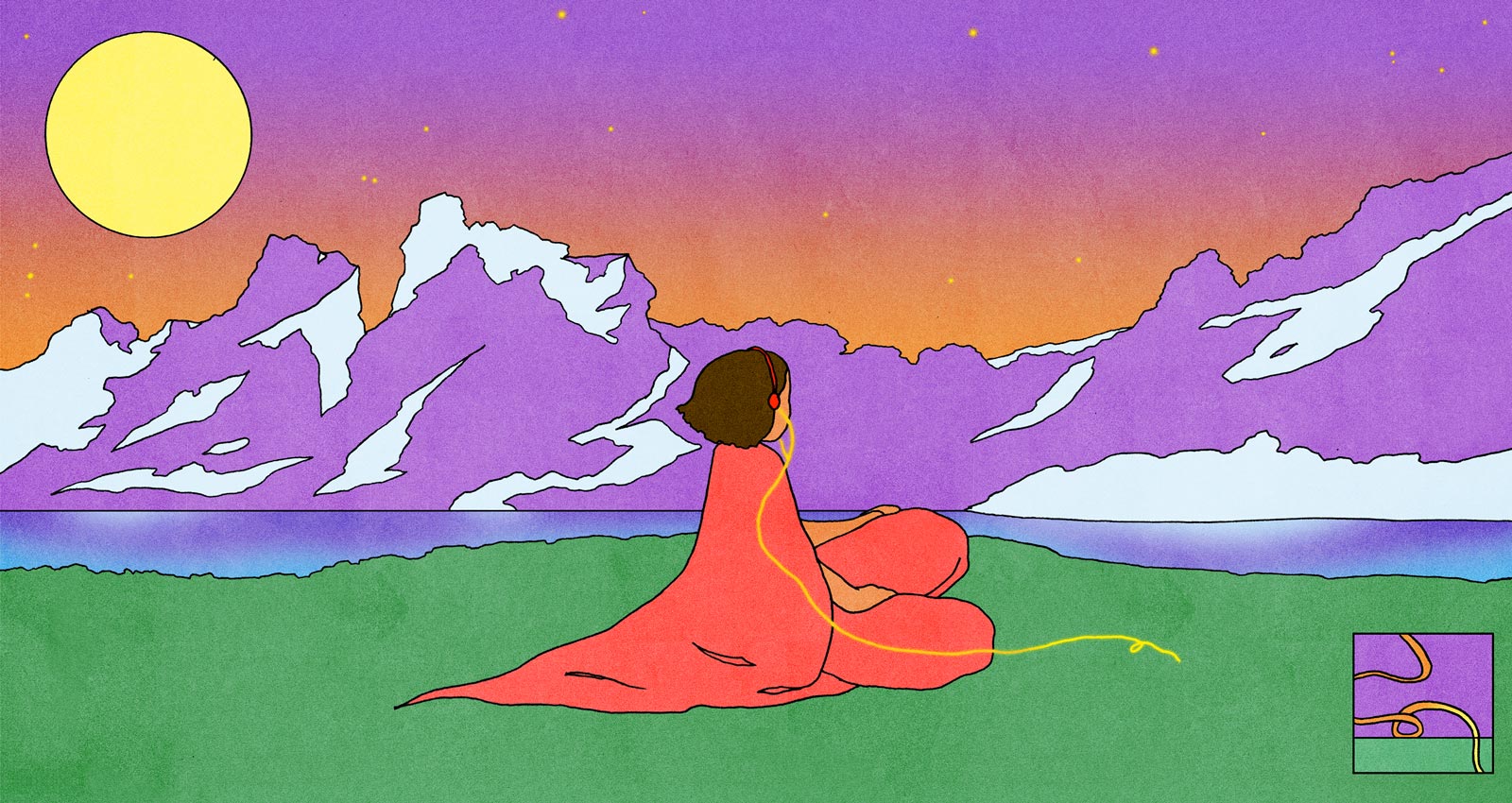 Experimental music has always had a place in the rich culture of Argentina. Punk and new wave became popular in the country during the '80s, and by the end of that decade—helped by the success of bands such as Soda Estéreo—Argentine music became popular in other parts of Latin America and Spain. But as mainstream bands and record labels cashed in, outsider artists favored a spirit of improvisation, inspired by the psychedelic rock and kosmische Musik that circulated in the local record fairs and underground venues. By the beginning of the '90s, more experimental bands had begun to emerge—hard-to-classify groups that borrowed equally from pop, funk, alternative, and indie rock. Aided by the cheap production cost of CDs, new independent labels were born. Among them was Sonoridades Amapola, a label created in 1994 by the musicians Fernando Lamas and Sebastián Mondragón, members of the band Estupendo. Their first album, Bistro Malaga, was a mix of disco and electropop.
"Bistro Malaga pointed us in different directions," explains Lamas. "To me, it was a breakthrough: it allowed me to split from conventional structures and seek out different styles." The forward-looking sounds favored by Estupendo soon attracted the attention of other musicians who wanted to become part of the label's roster. One of them was singer and composer Daniel Melero. "Back then, Daniel was a producer, and he seemed to like being where we were," jokes Mondragón. "He heard about the label and wanted to be in on it." In 1995, they released Melero's foray into experimental music: Operación Escuchar.
Musically ahead of the curve, Operación Escuchar was a bit too austere for the average listener. Unfazed by the record's lack of commercial success, Melero moved on, eventually establishing a prolific career as a songwriter. In 1998, driven by their desire to continue creating unorthodox music, Lamas and Mondragón released their third album, Montevideo.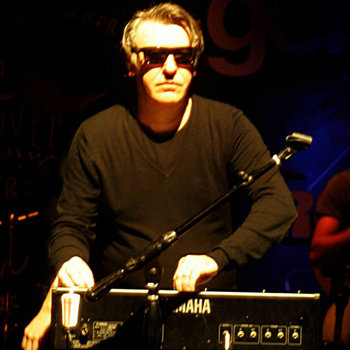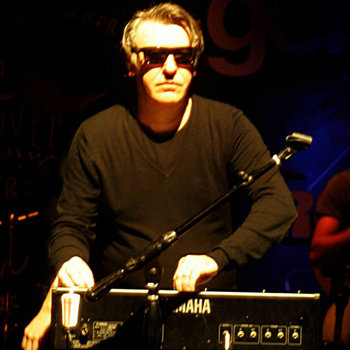 "Montevideo is mostly ambient—or the one that has the most ambient pieces," recalls Lamas. "It has no lyrics and no disco, let alone dance music." To further set the release apart, Lamas and Mondragón made copies of the record on CD-R, giving each one a different track listing and album cover.
Unfortunately, Argentina suffered a major financial crash in 2001, which caused many labels to go out of business. To access and share new music, young people turned to a new online platform: MySpace. "I was always looking for weird new music," says experimental artist Morita Vargas. "So I was really into MySpace, because it had a lot of new stuff." 

Many of Argentina's current ambient experimental artists came of age during this online era.
These early social media platforms brought new influences, artistic interconnectivity, and opportunities for performance. Similar to Estupendo in the '90s, this new generation of artists continues to take advantage of technology and, in turn, have found ways to reach a much broader audience. 

Here are eight artists that encapsulate Argentina's new ambient sound.

Federico Durand 
Flor
Imaginaria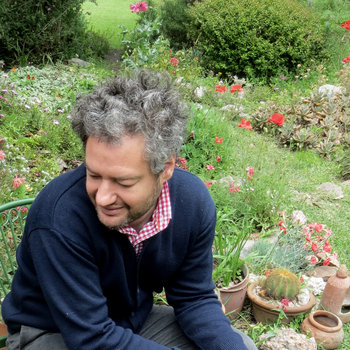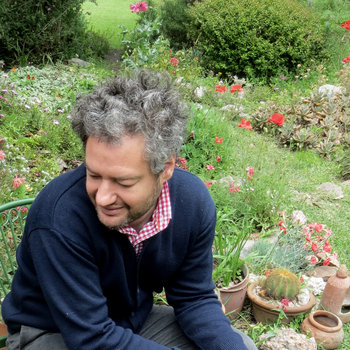 "I am a 20th century man," jokes Federico Durand, explaining why he chose analog technology and collected tape recordings to compose the two tracks that make up his latest release Flor Imaginaria. "I work with loops, which to me are small melodies that I start adding and multiplying to form a story that I then disassemble and re-arrange. I had a brief period where I was making music with a computer, but it didn't last," he laughs. On "Viaje en globo a tierras lejanas," which relies on repetitive tape loops and gently juxtaposed sound patterns, Durand creates a 20-minute melody with a magical aura. "In music that relies heavily on repetition, what I think is enjoyable is to find the little details and the variations in those sound patterns that appear almost by chance," he says.
Asuna, Tomoyoshi Date, & Frederico Durand
In the Open
Merch for this release:
Vinyl LP, Cassette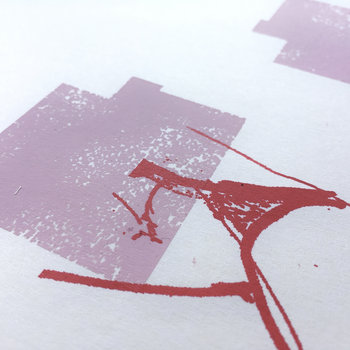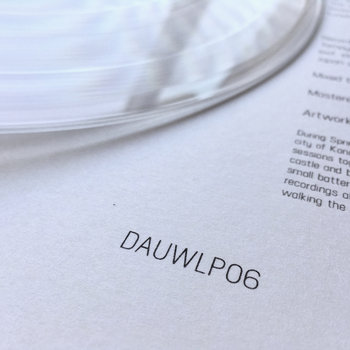 In the Open, also released in 2020, is a collaborative work between Durand and Japanese musicians Tomoyoshi Date and Asuna Arashi. "On the last day of tour, we packed a digital recorder, Casio keyboard piano, Walkman, and some bells I bought the day before," says Durand. "We recorded while walking around Kanazawa." In "Lunch before the farewell at the soba house," a drone played on the electronic keyboard resounds as Durand, Date, and Arashi enter the titular noodle restaurant. When the drone abruptly ends, the murmur of clients blends with the voices of Durand and Date as they order food. The end result is a nearly visual experience, where the listener can almost see the landscapes the musicians traveled through during their trip.
Morita Vargas

8
Merch for this release:
Vinyl LP
On her debut album 8, experimental artist Morita Vargas creates a rich, intimate atmosphere by combining processed vocals, field recordings, and synth melodies. The album, which was completed in 2018 and reissued in 2020 by Estonian label Hidden Harmony Recordings, took four years to make. "The blueprints of these songs started as voice memos I stored in my cell phone," explains Vargas. "In fact, 8 used to be a voice memo album where I sang all melodies, guitar, and keyboard parts I thought would fit." By the time she finished collecting all the ambient sounds that comprise 8, Vargas had translated her process into a more concrete musical language. "I taught myself Ableton, bought a microphone, re-recorded in my bedroom, and felt the songs finally took shape," she says. Vargas translates that approach into a sumptuous palette of delicate vocal arrangements, chiming kalimbas, and pulsing synth tones.
América Analógica
Cortezas
Merch for this release:
Cassette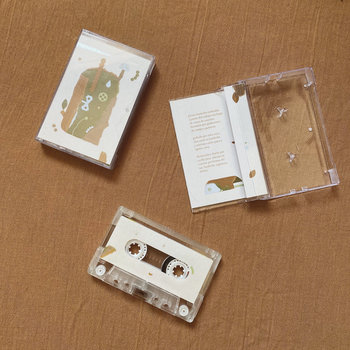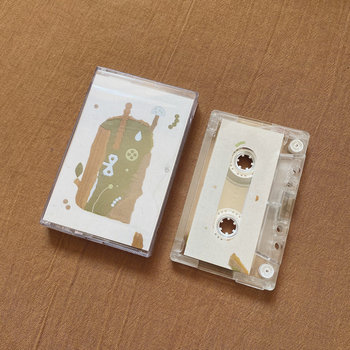 The third release from América Analógica, Cortezas continues where its predecessor Fragmentos—a collection of short songs recorded between 2016 and 2019—left off. 
The two tracks that make up Cortezas further the mood that the duo of Selva Ciai and Alan Serué created on tracks like "Anochece" and "Ruido viene del agua" from Fragmentos.
Merch for this release:
Cassette
But where Fragmentos brought the guitar and piano melodies up front, creating a melancholy mood, Cortezas leans more heavily on field recordings of natural sounds, which Ciai captured during a trip to Patagonia. "The fragile nature of the materials we were working with, tapes, and five-second loops, made us realize we needed to capture a full recording before they got damaged or lost," explained Serué. The warm buzz of the magnetic tape, combined with the rustle of wood bark and small stones, blends in with the strumming of a nylon-string guitar, creating gentle landscapes that allude, in Ciai's words, to their love for nature and the woods.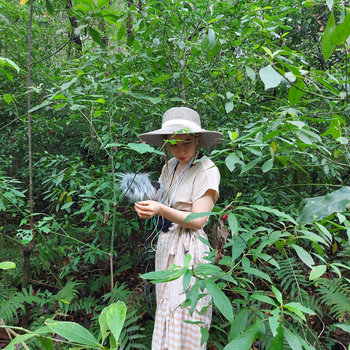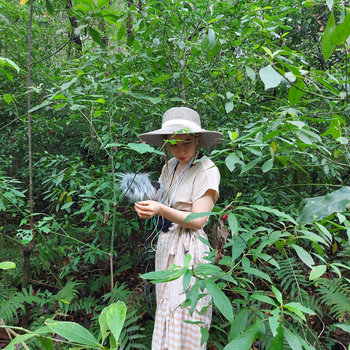 With their use of bells, samplers, and loops, multidisciplinary artist Nina Corti has created an enchanting album that compels the listener to pay attention to everything at once. On "Lanlaku," the layering of bells, muffled scraping, and the disparate sounds that Corti sets into motion, create a rich composition, full of uplifting moments that arrive in waves. More "ambient-like" than strictly ambient, Qoa makes use of sound collage, jolting beats, and voice recordings, absorbing each piece into a continuously growing musical structure. The end result is 11 tracks, none of which sound anything like the others.
Merch for this release:
Cassette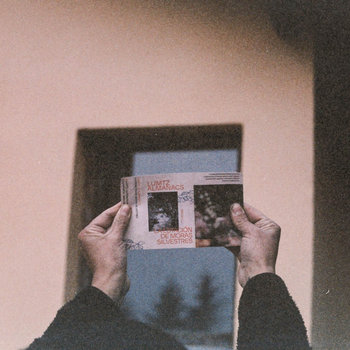 When I asked the musicians interviewed for this piece to recommend new labels in Argentina, many of them mentioned Brumas del Sur, a tape label that, since 2017, has been running a small operation based out of Bariloche. A city of spectacular natural beauty with its picturesque lakes and snowy mountains, Bariloche is the perfect place to bliss out. Fittingly, with La Estación de Moras Silvestres, Argentine musician Lumtz and Honduran musician Almanacs have delivered a beautifully soothing split LP. Using bright electric guitar tones, layered with delay, and digital synthesizers that evoke the twee sound of Casiotone patches, Lumtz's "La Estación de Moras Silvestres" (which translates to "The Season of Mulberries") brings to mind exactly what the title suggests: A perfect day spent picking and eating wild berries.
Merch for this release:
Cassette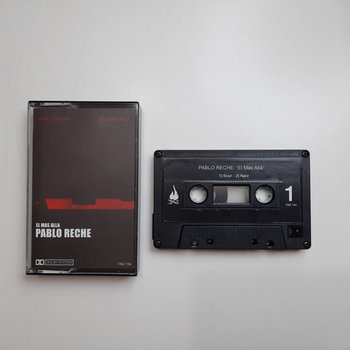 Before MySpace, ASMR videos on YouTube, and Ableton Live, there was Pablo Reche. Along with Alan Courtis and Quum, Reche was one of the avant-garde sound artists who laid the foundations of Buenos Aires' experimental music scene in the '80s. Using tape manipulations, processed field recordings, and contact microphones, 2020's El Más Allá Reche creates a sonically scorched landscape that exemplifies the drier, more minimal side of ambient music. Filled with menacing drones and thick oscillations of sound, the songs here bring out the best in Reche who, after two decades making music, still sounds as fresh as the day he first started.
On El Momento Previo a La Forma, multi-instrumentalist and sound artist Nicolás Melmann creates five sound collages using field recordings he collected between 2016 and 2020. "'Momento 05′ was part of an installation I did in Lima, Perú," explains Melmann. "It has field recordings I made in the Amazon jungle." Mixing electronic elements with indigenous Latin American instruments such as Paraguayan harp, rainstick, and the charango (a small stringed instrument), Melmann builds compositions where time and melodies seem to stretch out endlessly. Each song is a departure from the last, yet they share enough qualities to make it clear that they're all part of the same journey.