SCENE REPORT
The Influence of Anime on the Mexican Underground
By Richard Villegas · Illustration by María Camila · June 08, 2021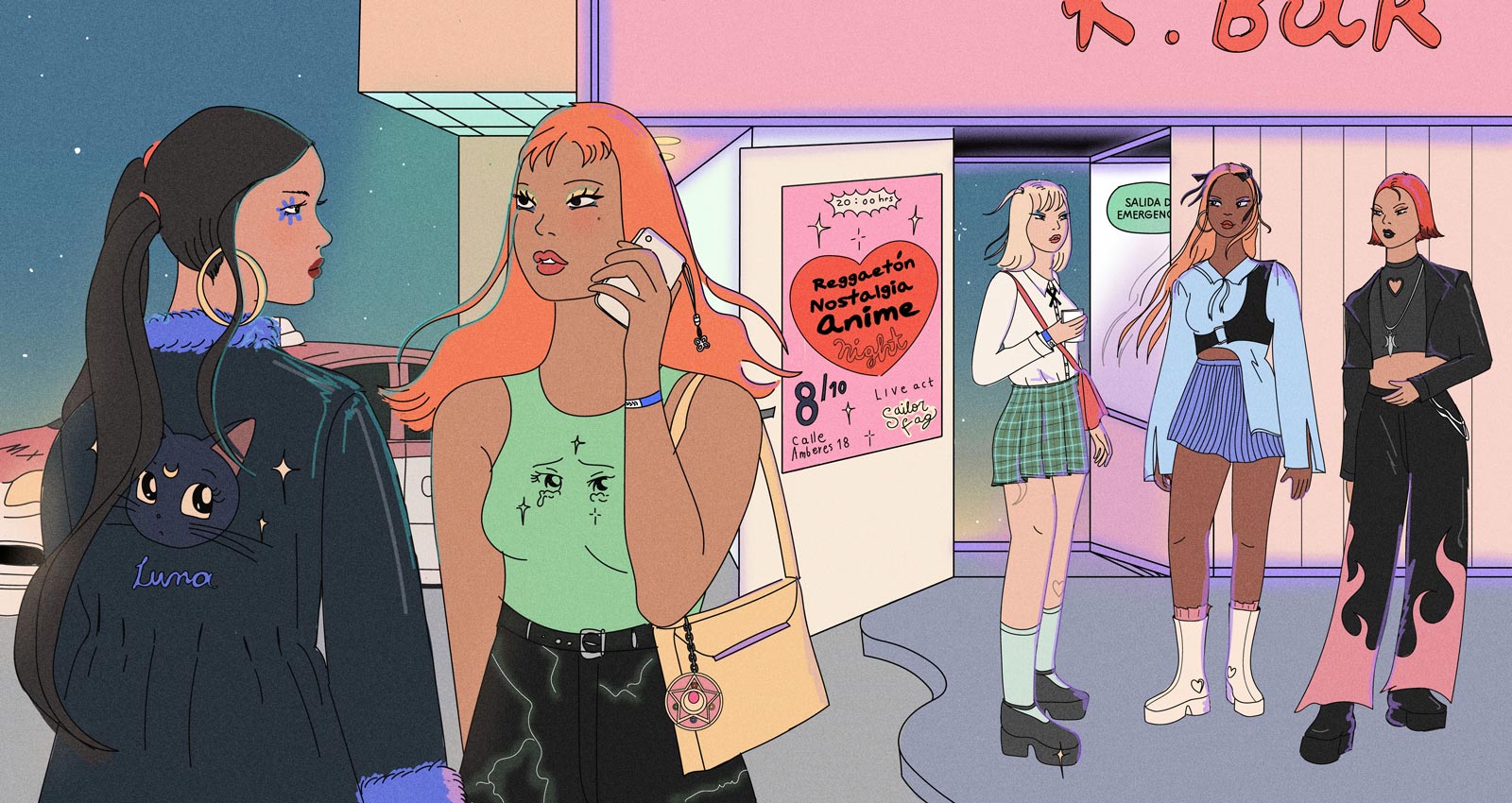 It's February of 2020, and the sun is setting on Mexico City's gargantuan Electric Daisy Carnival, when the screens at the massive Dos Equis stage are suddenly overtaken by bouncing Pikachus and dancing anime school girls. The surreal sight is immediately followed by dizzyingly pitched-up vocals and the booming kick and high-hat combo of reggaetón, which means Army of Skanks have finally taken over the decks. The duo of Pat Ana Castellanos (aka Sugar Mami) and Cepillo Cuevas are decked out in sparkly makeup and iridescent sportswear, quickly winning over the crowd with their quirky collisions of Nintendo samples and raunchy lyrics about otaku heartbreak and twerking Kirbys, which they've lovingly christened "perreo hentai." Strange as it may have seemed, the performance reflected a number of contemporary hallmarks in Mexican culture; from the chart-topping dominance of reggaetón to cutting-edge meme culture and the ubiquitous presence of anime and manga.
"I cried. I couldn't believe we were playing such a large stage," says Cuevas, who began producing at the height of the moombahton explosion of the late '00s, going on to collaborate with genre pioneer Dave Nada of Hermanito Label. "There is a big otaku culture here," he adds. "I usually extract sound files directly from my game library, but even before, when I started DJ-ing perreos, I used to play that 'Saint Seya' parody ['Siente Mi Cosmos Mami'] and it was always a hit because of the culture clash of Japan and Mexico. Anime and video games have always been a staple, but now musicians are playing with an element of nostalgia that makes it even more exciting."
Indeed, in recent years, nostalgia, nerdy humor, and innovation have resulted in a new subculture in Mexico's underground, one that pops up everywhere from electronic music niches to campy queer circles. In 2019, Monterrey DJ and producer Nurrydog bookended his own EDC appearance with a reggaetón rework of the Neon Genesis Evangelion theme song, "Zankoku Na Tenshi No Tēze." Step into any record store today, and you're guaranteed to find a fully stocked J-pop aisle, the love for which has also stimulated a growing future funk scene nationwide. And right up until the Covid-19 pandemic sent nightlife into indefinite hiatus, the FrikiPerreo party series was rapidly gaining a cult following in Mexico City's Zona Rosa district, with a unique blend of Top 40 hits, old school classics, and cosplaying drag queens.
Anime in particular is extremely popular across Latin America, but it has a special significance in Mexico, with a history dating back nearly 60 years. In 1964, Astroboy was the first Japanese animated series to be dubbed and broadcast in Mexico, becoming a fixture of network television and followed in subsequent years by Speed Racer and Captain Tsubasa. The shows played daily across pillars of Mexican free-to-air television like Televisa, and later TV Azteca, piping Japanese animation into millions of households, completely free of charge. This made anime accessible to all, regardless of origin or economic status, and ingrained the art form into the collective consciousness of Mexico's youth. The egalitarian model was soon adopted across the continent, in the process infusing anime with distinctly Latin American texture. Shōjo classic Candy Candy (1975-79) was dubbed into unmistakable Argentine Spanish; over in Miami, Mazinger Z (1972-73) showcased an international voice cast that reflected the show's universe-spanning plot and characters. Large Japanese diasporas in Peru and Brazil were also quick to embrace anime, as rapidly growing syndication blocks paved the way for Latin America's golden age of anime and manga in the '90s.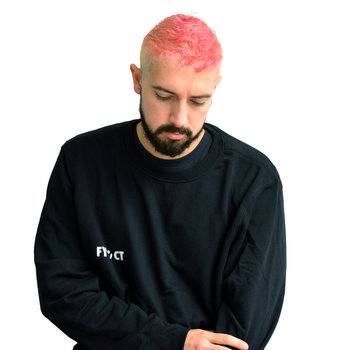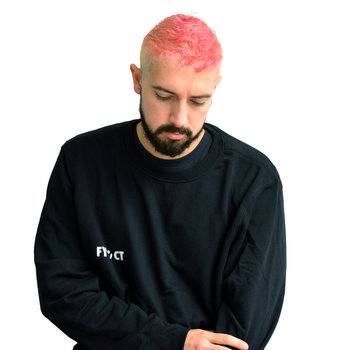 Gaby Maya—aka Gaby Manga—was a trailblazer of manga publication in Mexico, co-founding popular fanzine Animanga in the mid '90s alongside Adalisa Zarate. A force within the industry between 1992 and 2004, Maya got her start brokering licensing deals for Saint Seya coloring books, later leading teams at Editorial Toukan and Editorial Mango, where she secured publishing and distribution rights for titles such as Dragon Ball Z, Sailor Moon, Ranma ½, One Piece, Cardcaptor Sakura, Pokémon, Digimon, and even Power Rangers. According to Maya, anime resonated with Mexican audiences for a number of reasons, including the fact that its stories typically mirrored shared family values between Mexico and Japan; they had strong messages of resilience, and the narrative archetypes echoed the format of popular telenovelas.
"The plot of every anime is ongoing and never limited to the monster of the week," she says. "We all know Goku [from Dragon Ball Z] is going to fight the next universal threat that comes along, but you also get to grow with him from childhood through adolescence, into fatherhood and even grandfatherhood. Every character has their own storyline that keeps you hooked for years, so there's always learning and maturity on the screen. Plus, having to constantly overcome adversity really speaks to us. Remi from Nobody's Boy was like a lightning rod of bad luck, but the theme song was always encouraging him, and us, to move forward. It's a message we all needed to hear at the time—especially since the show was airing in the mid-1980s and coincided with the earthquake of 1985, which devastated millions."
But not everyone was convinced of the inspiring power of Saint Seya, Sailor Moon and their ilk. In the mid '00s, TV Azteca talking head Lolita de la Vega emerged as a fierce enemy of anime, which she labeled as "satanic and corrupting the youth" for its depictions of nudity and its crass humor. Her views gained the support of numerous parental organizations leading to the steady decline of anime on network television—with the notable exception of Dragon Ball Z, which has remained too popular to be removed from the broadcast schedule. Cable channels like Cartoon Network, Nickelodeon, and Fox Kids jumped in to fill the gap, offering popular shows like Pokémon, Digimon, and Yu-Gi-Oh!, attracting a new generation of fans. Around the same time, anime malls called Friki Plazas began sprouting up in every major city across Mexico, followed by the Mecca-like draw of conventions La Mole, La CONVE, and Expo TNT, all of which provided safe, nurturing spaces for legions of frikis and otakus. The rise of the Internet made access to anime even broader thanks to YouTube and Crunchyroll, simultaneously fostering an unexpected ecosystem for original content.
Anime and manga creators have been encouraging of the movement. Mexico City's La Mole welcomed hentai pioneer Toshio Maeda in 2018, and Satoshi Shiki (Kamikaze, Riot, Attack on Titan: Before The Fall) the following year. São Paulo's enormous CCXP has also attracted a number of mangakas, like Tsutomu Nihei (Blame!, Knights of Sidonia) and executive vice president of Toei Animation, Kozo Morishita, (Dragon Ball, Saint Seya, Digimon), both in 2016. In a way, Latin America has earned special attention from these foundational figures because broadcasters respected the original format of their mangas and shows, cultivating a more profound and organic connection, versus the heavy editing and censorship their work was subjected to entering the US market. The region has also served as inspiration for a number of shows like Yoshikito Inamoto's Nazca, which takes place during the fall of the Incan Empire, and Studio Manglobe's buddy adventure Michiko & Hatchin, which was stylized to look like it was set in Brazil.
"The way I see it, if I'm having a good time, we all are," says YouTube star Elvakeroporno (The Porno Cowboy), who has gained a loyal following through wildly inventive reggaetón and corrido fantasies centering anime favorites. With the added charm of his pronounced Monterrey cowboy drawl, Elvakeroporno first achieved virality with "El Corrido de Black Goku," which he uploaded to YouTube and was later surprised to find blasting from his coworker's phone. From there his channel flourished; his most popular creations include "El Corrido de Death Note," which he performs as an outlaw folk tale from the perspective of villainous lead character Kira, and the ongoing Caballeros del Reggaeton series based off a Saint Seya meme from several years ago, yielding the now legendary earworm "Siente Mi Cosmos Mami." "It was this joke about Saint Seya's Greatest Hits," he adds with a chuckle, "which never actually existed, but I just thought about the dynamite possibilities."
Elvakeroporno joins the ranks of Los Weyes Que Tocan ("El Poketribal"), Lalothing ("El Corrido de All Might") and Maryan MG ("La Cumbia del Otaku") within a pantheon of YouTube creatives who've elevated quirky parodies into refined and endlessly quotable originals that do much more than lampoon the source material. "Sometimes people tell me the parodies should make me mad," reflects Gaby Maya. "But on the contrary, that's precisely what it means to adapt something foreign into your own culture. That's the proof we have fully adopted this art."
These 10 artists offer a closer look at the many ways love for anime and Japanese culture are manifesting in the Mexican underground.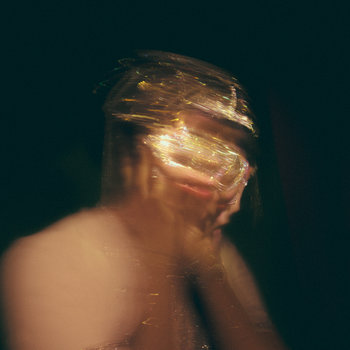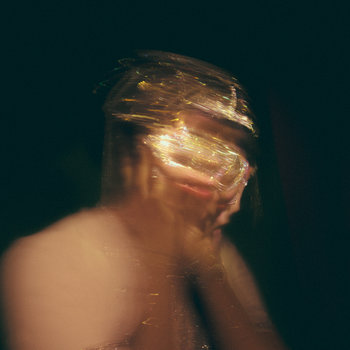 Queer agitator, beauty influencer, and raunchy reggaetón enchantress Sailorfag has emerged as a viral tour de force, colliding cutting edge fashion with hysterical songs about toxic masculinity and failing relationships. Early singles "Polo Acartonada" and "Amiga Date Cuenta" gave the world a glimpse into what would happen if Hatsune Miku became a Batman villain, later exploring the kawaii spectrum on singles "konnichiwatontas" and the Powerpuff Girls-inspired "Bad Girls Go To Cancun." Late last year, Sailorfag released a dark new anthem titled "gotiK (papi papito)," diving into Mexican goth culture and even releasing a music video emulating classic RPGs like Final Fantasy and Pokémon.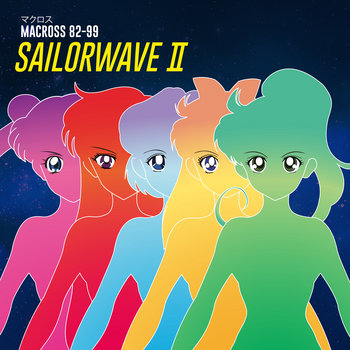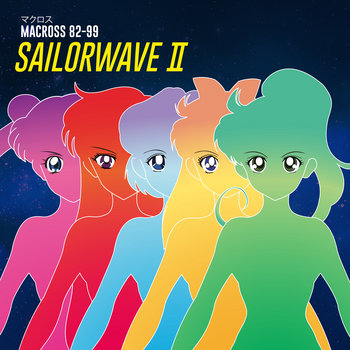 One of Mexico's trailblazers of future funk, Macross 82-99 has cultivated a loyal following both at home and in Asia by harnessing pop nostalgia and infusing it with the raw vitality of internet culture. Deriving his name from Robotech's popular Macross Saga, the producer has released a series of cult records including Sailorwave I & II and Summer Touch, where J-pop and disco samples meet ambient atmospheres and vaporwave aesthetics. Macross 82-99 is part of the Sailor Team collective alongside producers Night Tempo, Nanidato and Desired, and in recent years has begun delving into harder club sounds heard on his latest album Shibuya Meltdown.
On Christmas Day of 2019, mysterious Monterrey punks Kodomo Gun unleashed their self-titled debut EP, clocking in at under 10 minutes long and delivering a kawaii kick straight to the teeth. Tracks like "Tsunami" and "Robot" fuse chainsaw guitars with cutesy vocals, consecrating the band as a standout of the city's thriving punk scene. Kodomo Gun come alive on the stage and will have you diving into the pit with a grin, so keep an eye on their Instagram page for post-pandemic show announcements.
Army of Skanks are on the edge of glory, rapidly establishing themselves as a refreshing new voice of the reggaetón underground with high-profile festival bookings, and preparing the release of their debut EP later this spring. Maximalists to a T, their songs feature a bevy of video game and anime samples ranging from Mario Kart snippets to Pokémon characters like Pikachu and Togepi, heard at their finest on singles "Perreame Konnichi Wa!" and "Pikachu Quiere Perrear." Their forthcoming EP Ejercito de Inventadas promises a parade of high-octane collabs, including a crossover with folk-pop crooner Mi Sobrino Memo and a fiery feature from rising perreo boss Charly Gynn.
Mexico City's Future Otaku is part of the growing tidal wave of homegrown future funk and vaporwave wizards, cutting his teeth alongside the likes of Macross 82-99, Sentidos Apuestos, and Cibereality. The prolific producer has released a slew of albums, independently and with popular genre labels like Neo Motel and PLAYAWAVE, showing an affinity for samples of classic disco and funk records by Michael Jackson, Earth Wind and Fire, and more. Spend some time with his expansive SPACE.EXE and Future Idols LPs for an unrelenting party that will keep you spinning deep into the night.
Mexico City electronic artist Makoto Kino has been a fixture of the experimental underground for years, bringing drone and noise to life with influences from the Japanese idol scene and deconstructed club sounds. Their namesake, the civilian identity of Sailor Jupiter, is meant to represent a balance of strength and vulnerability beautifully captured on their 2016 debut album Eternal Loss where samples of moans and gasps create an atmosphere of sexual tension and intimacy. Makoto Kino's 2020 follow-up, Glitter Rose Garden, trades sensuality for an unshakeable air of restlessness, transforming tracks like "West Madoka" and "Hànzì Semiotics" into elegant, unsettling pieces of sound design.
Diving into the infinite waters of Vocaloid and UTAU software, Aku P has developed a signature sound by melding influences from hyperpop, chiptune, punk, and digitally synthesized vocals that give his releases an otherworldly, almost video game quality. His 2016 debut EP, My Reality, was a sonically abrasive mission statement full of cyborg vocals, sticky sweet synths, and pounding drums, later softened on singles "Azúcar" and "Café Molcajeteado." Versatile and adventurous, Aku P produced the beat for Sailorfag's viral 2019 single "Terrible, Perriemos," applying the same voice modulating techniques used in his extensive catalogue and giving the reggaetón star the Dance Dance Revolution anthem of their dreams.
Mexicali producer Trillones has enjoyed a long and prolific career, steadily evolving from the most cerebral kid on the block into a meme-savvy dance music savant. In late 2019, he linked up with local newcomer Mary Chan—whose name is an alliteration of the popular cup of noodle soup brand—and began concocting quirky otaku perreo bangers as a pair. On their first collaborative single, "Ninja Way," Mary Chan boldly proclaimed herself as our new perreo sensei while Trillones crafted a canvas of wild reggaetón infused with club production and a cartoonish bassline. Their follow up, "Perreo Kawaii," is even more in your face, keeping instrumentation sparse but delivering a neck-braking thumper with a late beat change into grinding, old school reggaetón vibes. While both artists are maintaining solo careers, the singles are destined for a weeb-tastic EP expected for release later this year.
Hailing from Tecate, Baja California, DΛRKNΣSS has been on a nonstop production rampage since 2019, constantly uploading new cuts and compilations that showcase her philosophical meditations on life, death, and the anxieties in between. Her brand new album, Echoes of Crime, is a great introduction to her multifaceted, usually chill influences encompassing ambient, lo-fi beats and jazz samples. But don't sleep on earlier releases like 東京の悲しい早朝3… and Suicide Hotline, where convulsive shifts from drone to future funk will keep you on your toes.
Chihuahua's Jesse Cassettes is another future funk producer playing up the nostalgia game, but unlike most of his peers who favor Asian source material, we are instead treated to clever re-imaginings of Latin pop classics. Last year's "90's, Moda, Rock&Roll (Ft. Iden Kai)" is a hyper-caffeinated spin on an '80s Fandango classic, while his L U I S M I W 4 V E series puts a recurring, futuristic lens on the enduring legacy of Mexican pop icon Luis Miguel. Jesse Cassettes stands beside producers like Magiobus and Popcornkid!, who through their own experimental idiosyncrasies are revitalizing Chihuahua's gravely overlooked electronic scene.