SCENE REPORT
Amman's Electronic Underground Must Be Heard on Its Own Terms
By Bertie Coyle · February 14, 2023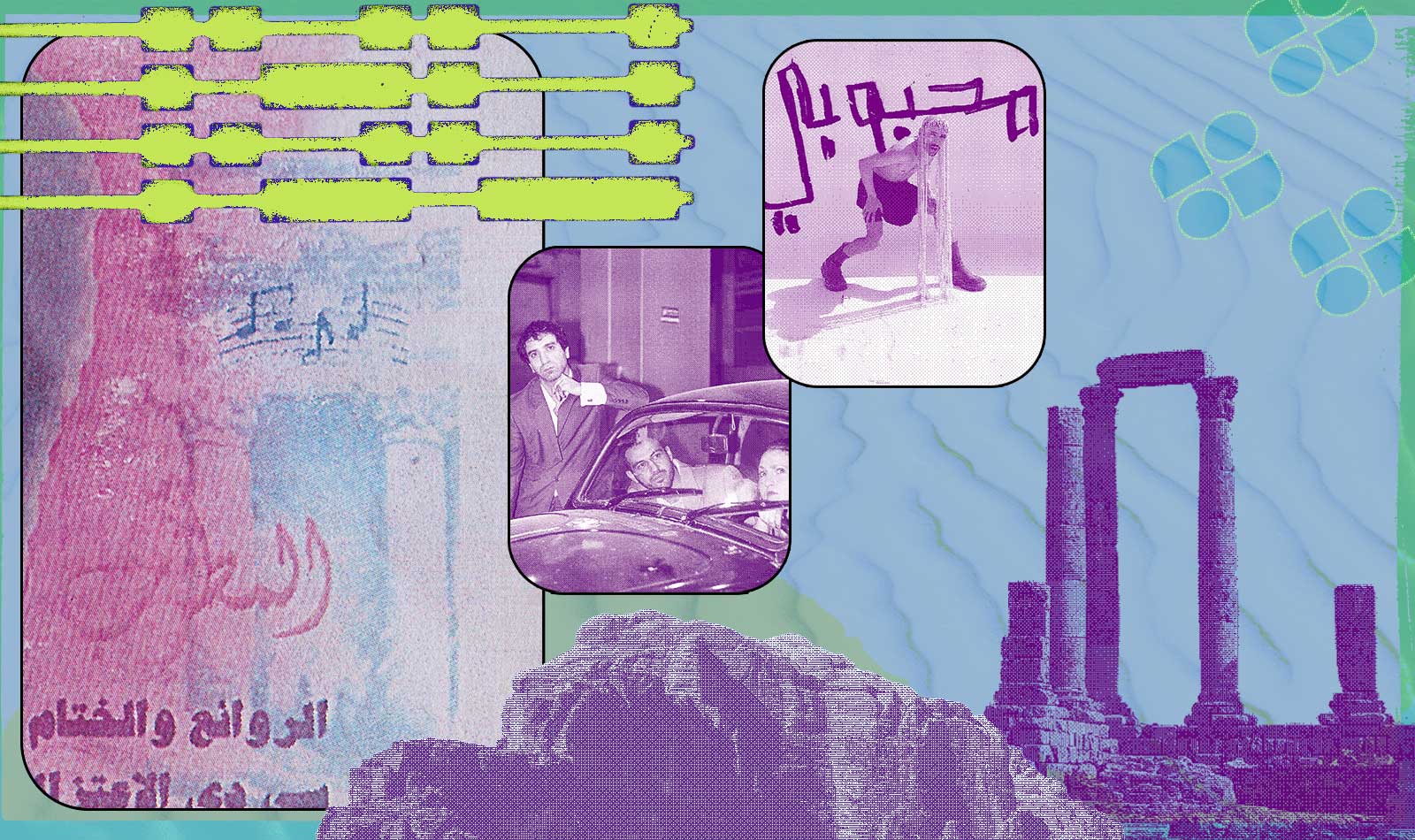 "You'll see that no one's there to do an interview about themselves. Everyone's there to do an interview about everyone," says producer Toumba, a rising star making hard-edged club sounds. He's bullish about the fraternity shown by the small but dedicated scene for experimental, alternative, and electronic music in Jordan's capital. "I don't think there's anything like it in terms of the diversity of what's happening," he says.
Amman is one of the most cosmopolitan cities of the Levant, or Shām as it's called locally. It's long been a hub for businesses and NGOs. This has had a liberalizing (and gentrifying) effect on the city over the past few decades. However, with a few exceptions, English language media has allowed its enthusiasm in covering Amman's fledgling "electronic scene"—it's wider than that—to overcome its critical function. Hedonism is highlighted, but as producer Taymour remarks: "No one's ever actually reviewing the music."
Ritzy clubs and festivals don't represent the progressive tendency embodied by the city's underground artists. Their craft is in conversation with genres like rap, jazz, techno, and noise, but it's apathetic to the Western gaze. It fluidly mixes diverse Arab music—from Abdel Halim Hafez to The Synaptik—along with other influences to disregard any simple notions of 'hybrid' music.
Beirut has always been noted for its vibrant scene, and recently Cairo and Ramallah have been making waves internationally. However, in Amman, a generation of artists grow restless, not satisfied with a participation trophy. In their music, in the platforms they build, the question is repeated: when will Jordan be heard on its own terms?
In many ways, the story of Jordan's underground is a story of the Palestinian diaspora. The neighboring states are deeply connected, with the majority of Jordanians having Palestinian heritage. Odai Masri is a Palestinian DJ resident in Amman who performs as DJ ODDZ. He notes on Refuge Worldwide radio that "there's very little separating Amman and Ramallah—it's 45 minutes in a car if you don't count the checkpoints, and you can barely separate them visually, ethnically, or culturally."
Of course, checkpoints in Palestine count greatly. Critic Benjamin Moser described it as a place of "unbridgeable distances," saying "people in Bethlehem or Ramallah might long for Gaza or Jerusalem as someone exiled to Siberia might long for Paris".
International travel is part of life for touring musicians, but it's not straightforward for Middle Eastern artists. Experimental pop provocateur Idreesi has been stung repeatedly. "I really hate the visa issue," he says. "We were booked to open for MGMT—a big inspiration for me—in Amsterdam. We paid our fees and did everything right, and they refused my visa." These issues can be destructive to an artist's career. Working on his latest album MA7BOOBI, Idreesi was informed that another visa had been rejected. That was a show in Spain canceled. Incensed, he recorded the melancholy but defiant "Visa" on the spot to process his frustration.
Essential infrastructure—radio, venues, funding—is conspicuously absent in Amman. This makes it hard for working-class artists to build a career while making ends meet. Arts funding is insufficient and nepotistic. Beloved venues such as Al-Balad Theatre closed during the earlier days of the COVID-19 pandemic, leaving the city bereft. Yet still, world-class projects are being fermented in Amman. And there are great clubs, too. At upstart venue MNFA, where Toumba is a curator, fun is high on the agenda—but the organizers see it as a byproduct. They are dead set on building a thriving scene with cutting-edge musical output.
Tom Critchley started working in Jordan's Za'atari camp for Syrian refugees in 2017. He set up a radio station there, offering enrichment and education to the young residents. In 2023 it expanded to Amman and rebranded as Mawja Radio—Arabic for "wave." Mawja has been working with 7Hills Skatepark in downtown Amman, offering free workshops to youth living in the city. One participant was sound artist Maria Khorzom, aka 3al mishmish. Compared to the humanitarian work at Za'atari, Critchley clarifies: "In Amman it's different. We're still going to touch on those issues, like migration and storytelling—but in a contemporary underground music scene…The goal was to have it as a regular broadcasting radio station. I think that's something that Amman is missing for how healthy the music scene is."
Amman's growing influence doesn't simply come from the tracks produced within the city walls. Drowned By Locals is an acclaimed label that releases delightfully transgressive recordings from all over the globe. They have a freewheeling, playful approach to curation that doesn't compromise on quality. Each release is a revelation, like swimming through a waterfall in a dream. But it's only when you wake up to find your hand in a bowl of warm water that you comprehend the essential vein of mischief running through the project. They promise that "the only criteria for a DBL release is that it should be by an artist who is unmedicated but dedicated."
Here are a few selections from Amman's vibrant scene.
---
Merch for this release:
Compact Disc (CD)
Al-Mutreb Abul-Loul is an alias for Laith Demashqieh, who runs Drowned By Locals with Shereen Amarin. His full-length project The Very Best and Last of Al​-​Mutreb (2012​-​2022) Retirement is enchanting. It resembles a bootleg CD you'd find in any local market, in this case, Amman's "Hammoudeh DVD downtown next to Falafel Hashem," he says. Lounge lizard sleaze is rolled flat by instrumentals of roiling distortion and digital collapse. The resulting dough is cut into shapes that resemble a crooner's ballad; the DNA of Serge Gainsbourg re-engineered by twisted Jordanian scientists.
The record is studded with collaborators hailing from Amman to the Avon. Bristol noise merchants Ambulance vs Ambulance (aka Robin Stewart of Giant Swan and Jeffrey Lee Hearse of Bokeh Versions) lay down a delightful soundscape for "Brecon_Amman_Trinity," containing just a hint of dread. Sound artist 1800s Internet delivers impressive production work (and remixes elsewhere), while JinJin also mastered the tracks.
Is this truly the last of Al-Mutreb Abul-Loul? "It is the beginning of the end," he says. "We still didn't do the farewell tour, we might plan one soon in Georgia…The idea is to have a karaoke machine replacing the band."
In the dialect of Arabic you'll hear in Amman, "wlad al massa" refers to the sounds of the night. SHBASH is a committed nightcrawler, and in this record, he channels the thrill which permeates the city after dark. "In Amman, in the night, you'll see a whole different side of the city," he says. "I was living like that, sleeping in the morning and waking up at night." "7ZN" is a powerhouse track, with a bassline dripping in menace and glassy harmonies that run across your neck in a frisson of excitement.
The gloom of Wlad al Massa (co-produced by SSANDKIDD) isn't just an aesthetic directive. It's also a metaphor. Darkness is a cloak that lets SHBASH address the "harsh truth of things that can be tough to mention and to accept," relating to his identity and struggle as a Palestinian.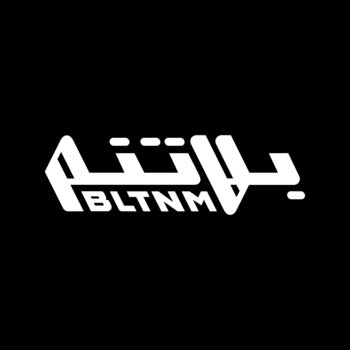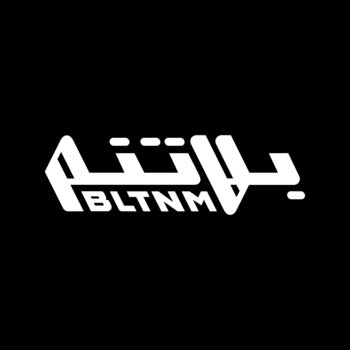 As well as producing Rai Futura with the tragically deceased Cheb Terro for Drowned By Locals, Taymour works extensively with BLTNM, a Palestinian label based in Ramallah. The imprint has gone supersonic. Daboor & Shabjdeed's "Inn Ann" went viral, becoming an anthem for the 2021 Palestinian uprising. During this period of unrest, the chest-thumping rap track blared from homes and cars. Taymour co-produced the follow-up "Sheikh Jarrah."
Compared to Ramallah's fraught but fertile scene, he suggests that Amman lacks the same spark: "Jordan's issue is the zeitgeist of the country, culturally. There isn't anything that unites people." Be that as it may, his solo release Zi7 – ز​ي​ح is a nuanced, meditative listen that creates a moment of calm in BLTNM's charged-up oeuvre.
Arabic samples are transposed to fit a Western minor key. This feels like a comment on the injustice of cultural hegemony. "If you're an Arabic producer trying to work in maqam [an Arabic scale – Ed.] everything is set up against you," says Taymour. "All the DAWs, like Logic and Ableton—none of them have it built in. It's all Western".
Want to make an electronic track using maqam? You're out of luck unless you're sampling, have specialist keyboards like Rizan Said, or use third-party software like Leimma. This last solution is the one preferred by Toumba.
Merch for this release:
Vinyl LP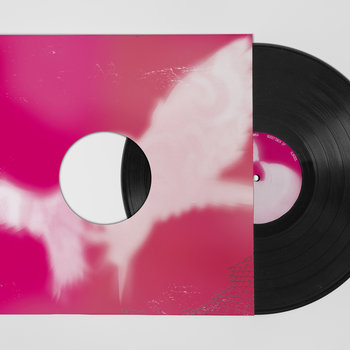 "People still listen to traditional music every morning," says Toumba. "It's not a culture where you'll find new commercial stuff overtaking the old…We just grew up with it." He emphasizes that "it's very rhythm-oriented. And rhythm doesn't get old."
The foot-stomping pulse of Arab percussion is crucial to Toumba's signature sound. He has internalized the logic of UK club, which is a melange of intensely groovy Black British dance genres that's been shot through with Euro-club synths and Detroit melancholy. Toumba has re-interpreted this via the traditional music which rings out in Amman every day, like the tinny ice cream melodies played by vans selling propane across the city. The Rosefinch EP for Hypnic Jerks is a pinnacle, as is his latest release on Hessle Audio.
Artists such as TSVI and DJ Plead have been making waves with similar formulas, inspiring a crop of imitators. Indeed, the diverse musical cultures of the Arab world have been rifled through to make second-rate sample packs and Orientalist VSTs. But Toumba is disinclined to gatekeep. "It's extremely easy to go down the route of 'I'm just going to take this sample, and put it down here,'" he says. "But people from the Middle East can easily tell…It's not an inherently bad thing, it's just not going to get you far."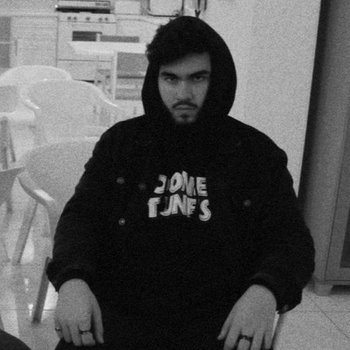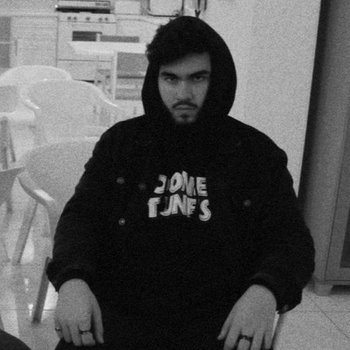 Along with AbdallahDabbas, grime producer Big Murk is a resident DJ at MNFA, the city's most exciting new venue.  "Gasolina", his recent collaboration with rappers rknddn and Dakn, was well-received for its twitchy, barebones swagger. On his debut El Shmurk UK grime's scuzzy crunch is mixed with DJ Shadow-style incidental sonics, creating rhythms that are choppy and propulsive.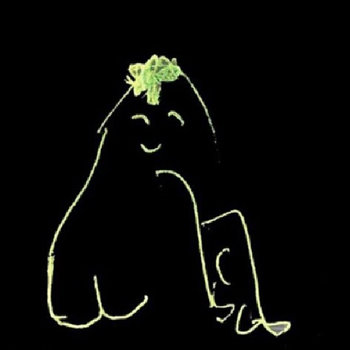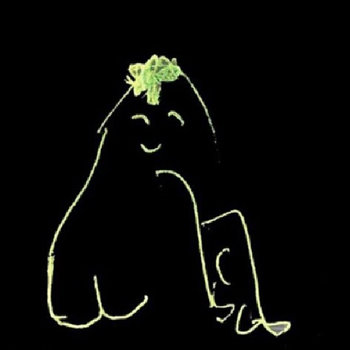 An enigmatic producer who's been featured on compilations by Avon Terror Corps (the Amman to Bristol pipeline is strong) and Ma3azef, SKYLA released her compelling debut on the London label xquisite releases. It's right at home with like-minded producers such as Felix Lee, adding a new note to their diverse roster.
The sound design, such as on "Satiation," is gorgeously tactile. "Bulletproof Corset" conjures its namesake, unfurling into layers of Kevlar, whalebone, and human flesh. Highlight "A2A" wraps a membrane of ASMR vocals around a driving punk bassline before it heel-turns into a jungle breakbeat. The effect is unexpected and exhilarating. So is the additional twist in the third act—you can listen out for that one yourself.
MA7BOOBI | م​ح​ب​و​ب​ي is an alt-pop record that paints with a generous palette. Bombastic synth work is chalked on top of acoustic ballads to create chiaroscuro. Idreesi covers a great deal of ground with his songs, changing styles like they're pantomime outfits. But there is abundant confidence and charisma in his vocals, which gives each track a natural feel.
Idreesi says, "In MA7BOOBI I wanted to be a pop star—with the electronic beats and sensational vibe. And next, I want to change it and break the heart of that pop star." He's lucid regarding the influence of his hometown, Amman: "Each city has a formula for their identity. Because the kind of music that we do, alternative music, it's really connected to the place that we come from. It's affected by what surrounds us."