SCENE REPORT
Akwaaba Music Spotlights the Alternative "Hiplife" of Africa's Youth
By Megan Iacobini de Fazio · September 13, 2018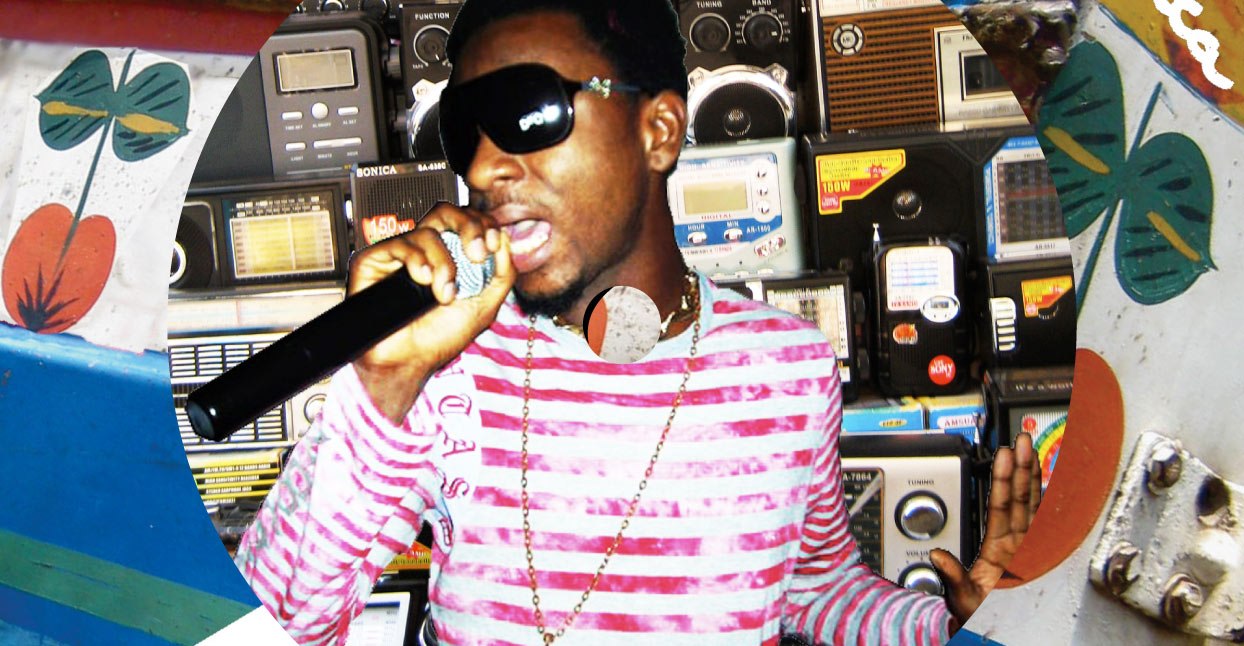 In Twi—one of Ghana's local languages—"akwaaba" means "welcome." Benjamin Lebrave, the French-American founder of the Accra-based label Akwaaba, chose the name to describe its main goal: to welcome people to new and unexpected African sounds, while also introducing artists to new markets.
It was 2004 when Lebrave first heard "hiplife," Ghana's mashup of its native funk-centric highlife music with hip-hop, after a friend returned from a work trip with a batch of CDs full of the city's club-centric sound. But it would be a while before he heard it again. "Back then, you couldn't find this music on the internet," Lebrave says. "I knew it was out there, but you just couldn't find it anywhere." While working in San Francisco as a digital music distributor by day and DJ by night, Lebrave went looking for fresh new music, and never forgot the hypnotic sound of hiplife. So in 2008, he booked a one-week trip to Accra to get the music at its source, with the intention of introducing it to the rest of the world. "Initially the idea for the label was to just help artists put music out and online," he says, "even though at the time, the lack of internet access was a problem in Accra."
Ten years later, and Akwaaba Music has built upon its initial mission of exposing hiplife to a larger audience. And while Akwaaba is best known for its crossover club music, its discography boasts a broad range of genres from different corners of the continent. From Ghana's traditional seperewa harp music and Angola's fast-paced kuduro, to Afrofuturistic Senegalese electronica and Bourkinabè hip-hop, the label embraces both traditional and experimental art, often straddling both worlds at once. Here's a guide to the musicians who are shifting the perception of the Motherland's sound.
Merch for this release:
Vinyl LP, Compact Disc (CD)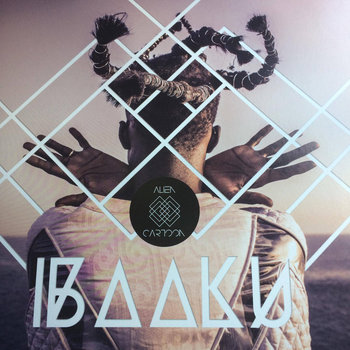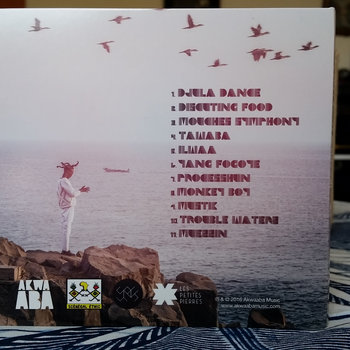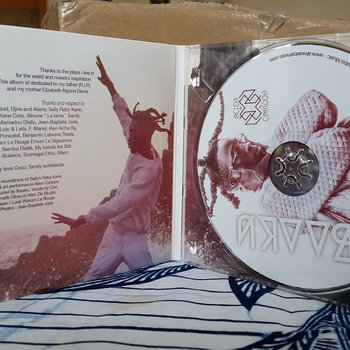 "Ibaaku is one of the most experimental artists on the label," Lebrave says of the Senegalese producer, radio host, multi-instrumentalist, and composer. Although the artist's sound, which blends chopped-up Senegalese chants with experimental electronic beats, has taken him around the world, it hasn't yet quite caught on in Dakar. "In many ways, I'm total a misfit in Dakar's scene," Ibaaku says. "It doesn't necessarily mean people don't get it. It's just a matter of time. This project is the first of its kind in Senegal, so it's the beginning of [a] new era." His first project under this moniker, Alien Cartoon, was originally meant to be the soundtrack of a sci-fi fashion show created by Senegalese designer Selly Raby Kane, who has dressed artists like Beyoncé. "The context of the show was an African city in contact with extra-terrestrials," Ibaaku says. The album, which sounds like an Afrofuturistic journey into outer space, reflects that.
But he doesn't take the term "Afrofuturistic" lightly. "I feel like it's a responsibility to express my point of view on the concept [of Afrofuturism] as an artist born and raised in Africa, knowing that this is a concept born in the U.S.," says the artist. "I think it's a great tool to push the continent forward. As young Africans, we do not dig enough into our history, we are drowning in imperialism and colonialism, but we remain creative and ingenuous in all areas. Afrofuturism is [a] weapon of deconstruction."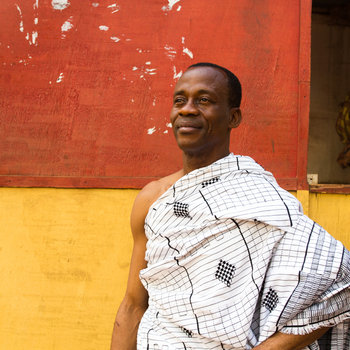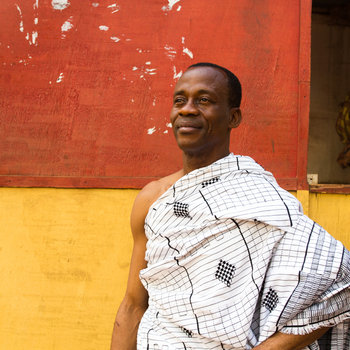 Korankye's soul-stirring music is deeply rooted in Ghana's highlife sound, and on Seperewa of Ghana: 3mmer3 Nhyina Ns3, his vocals are equally mournful and content, accompanied by delicate seperewa melodies that create a nostalgic and uplifting record.  
Korankye, a seperewa instructor at the University of Ghana, was introduced to the instrument by his grandfather and is one of a few musicians keeping the tradition alive. A traditional harp of the Akan people, the seperewa is similar to other West African harps, like the kora and ngoni. But unlike them, it has fallen almost entirely out of use, replaced in large part by the guitar. As Korankye puts it, the history of highlife cannot be told without acknowledging the role of the instrument; its delicate sound is so often used to accompany palm-wine gatherings and impromptu storytelling sessions. "The seperewa harp is hardly known in Ghana, so being part of its renaissance is exciting for me," says Lebrave. The album was produced and recorded by Professor Colter Harper, a friend and collaborator who worked with Korankye at the University of Ghana.
A collaboration between Lebrave and Ghanian beatmaker Gafacci, Jowaa—like Ibaaku and label mate Rophnan—are pioneers in adapting the music of their roots into digital music. "I love the current [Ghanaian] pop formula, but I feel there are many other ways to create current Ghanaian highlife," Lebrave says. "It could be highlife techno, highlife jazz, highlife, or highlife bangers." After all, highlife has always been a junction between different styles of music. "Before, it was local Akan music with Western instruments that were the standard in the 1950s and '60s," Lebrave says. "Now the standard is Fruityloops and Ableton, but the concept is the same." Jowaa's first release, Asokpor 1.0, is named after the house and techno that was popular in 1990s Ghana. "In Ghana, asokpor is raw and uncensored," Gafacci says. "Being someone who likes to be different, I started making Ghanaian dance music with this electronic influence back when I was a kid."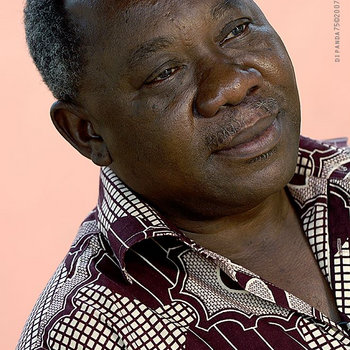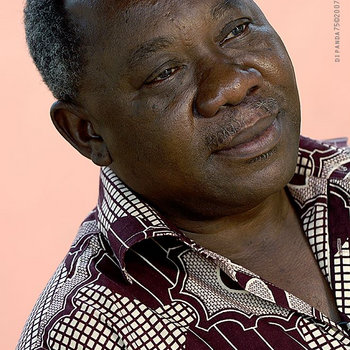 Carlos Lamartine's Histórias da Casa Velha  is a more unusual release—the only reissue of classic songs in Akwaaba's catalog, says Lebrave. It's a collection of tracks initially released between 1960 and 1975, when Angola attained independence. Lebrave never planned to put out "old songs," but was mesmerized by the collection Lamartine shared with him after they met in Brazil, where he was living at the time. "Plus," he adds, "I adore classic Angolan semba."
Semba is a traditional type of music and dance which became popular in 1950s Angola, and whose evolution was influenced by several different African rhythms and traditions. Because of its versatility and ability to convey different emotions—the pain of oppression by the Portuguese, but also the undying hope of a better future—semba tells of both the tragedies and the victories of Angola's fight for freedom. Lamartine was a leading voice during this struggle, and this collection is a snapshot of the emotions and political views of the time: the track "Bassoka" is dedicated to the military victories in the struggle for national independence, while on "Acorda Lumumba"—which means "Remember Lumumba"—Lamartine sings of the legacy of former Congolese president Patrice Lumumba, and sends a message of support to the Congolese people in their fight against Mobutu Sese Seko's tyranny.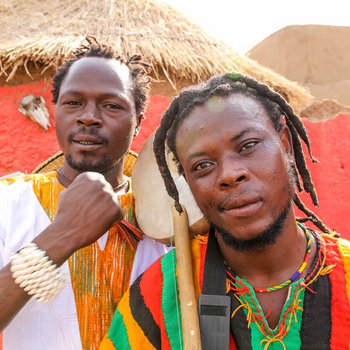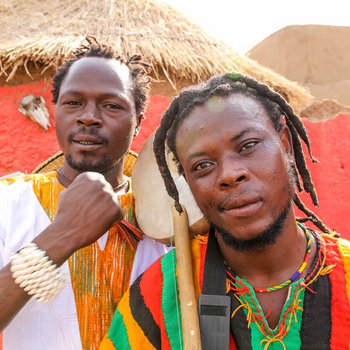 Burkinabè hip-hop artist Art Melody and Ghanaian musician Stevo Atambire may be separated by an arbitrarily drawn border and divergent colonial histories (Ghana was colonized by the British, Burkina Faso by the French), but they are united by shared culture and common language. It was this desire to reconnect to their roots that inspired the name Mabiisi, which means "brothers from another mother."
"Mabiisi fit into [the] world music category, but also have those contemporary and hip-hop vibes," Lebrave says. "I don't like to call it traditional, but it does retain traditional elements. There are no electronic beats and the rest is mostly traditional instruments. I see this project as a perfect union of worlds that are sometimes so removed from each other: the juxtaposition of village and city, hip-hop and folklore." On their self-titled debut album, Atambire's riffs on the kologo—a two-stringed lute made out of a calabash, animal hide, and nylon strings—create repetitive, hypnotic loops, complemented by Art Melody's hoarse vocals.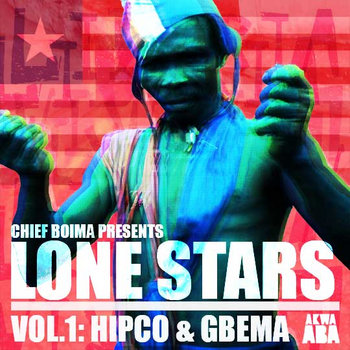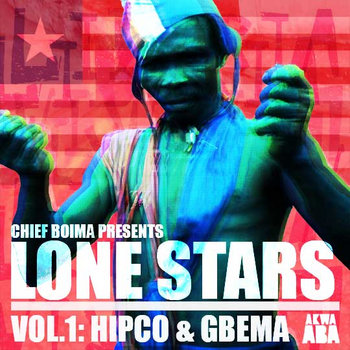 This compilation of Hipco and Gbema tracks from Liberia was put together by Lebrave with Sierra Leonean-American music producer and DJ Chief Boima, who has traveled the world documenting youth culture at the intersection of music and politics. It's no surprise that Hipco would attract his attention. A fast-paced style of music that emerged from the streets of Monrovia, Hipco is rooted in the experience of young, poor Monrovians and has become a local phenomenon and important political weapon. Liberia is still recovering from two civil wars and the brutal dictatorship of Charles Taylor, but music and culture have played a unifying role, and Hipco has become an indelible part of the country's identity. Singing and rapping in "colloquia," the English used on the streets of Monrovia, artists such as Takun J use wit and dark humor to attack the country's elite and corrupt government.
Gbema refers to electronically-produced traditional music, which is usually frantically high-paced and driven by complex polyrhythms and percussion patterns, over which Hipco artists rap or sing. This music is not known for its high production values—the music industry in Liberia still suffers from lack of funding and infrastructure—but what it lacks in that department, it makes up for in grit, resilience, and unadulterated creativity.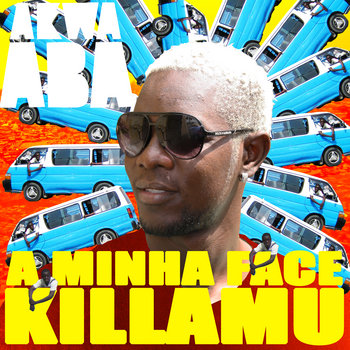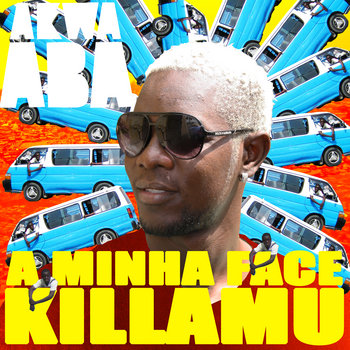 In 2009, Lebrave traveled to Angola to try and find out more about kuduro, the hard-hitting dance music that he had stumbled upon online years earlier. "For me, kuduro is a real example of spontaneous, African electronic music, made and consumed locally," says Lebrave, who returned from that first trip with enough songs to release a compilation, Akwaaba Sem Transporte. "That was a turning point for Akwaaba, and that's when people started seeing us as a trusted source for African club music." Kuduro is now deeply ingrained in Angola's musical landscape, but is also influencing the global dance music scene.
Lebrave met Killamu during his first trip to Luanda. At that point, Killamu had been in the kuduro scene for a decade and was one of its top producers. Then in 2010, Lebrave released Killamu's album A Minha Face through Akwaaba, one of its early releases. "At the time, it was extremely exciting for me to release a full album by one of the most influential beatmakers of the genre, which literally prompted Akwaaba's inception," Lebrave recalls. Still, despite boasting a series of mainstream hits, Killamu is known as a versatile and experimental producer, incorporating kizomba and more unorthodox beats into his music.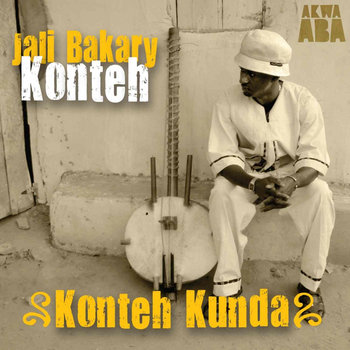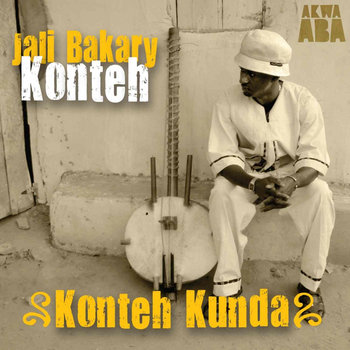 Born in Brikama, Gambia into a family of griots—the storytellers and historians charged with preserving and handing down the traditions of their people—Jaly Bakary Konteh is the youngest in a long line of kora players. "I met Jali Bakary Konteh via his producer Steve Pile, an American who spent time in the Gambia, and who clicked with Akwaaba's approach and vision," says Lebrave. Konteh's album Konteh Kunda is a relatively traditional-sounding kora album—which moves beautifully between upbeat, bouncing grooves, and more contemplative pieces—while the Combination Remix EP is a collection of unconventional takes on one track from the album. "[The remixes] definitely carried the kora into very different circles," Lebrave says. The EP was released around the time that the Global Bass scene—traditional musical elements from different regions of the world mixed with heavy electronic bass—was beginning to take off. The EP fits right in. "The remixes made a lot of sense," Lebrave says, "and made a lot of noise."