SCENE REPORT
The Sound of Afro-Latin Dance Music in Berlin
By Jimmy Trash · Illustration by Inger Bierma · May 19, 2023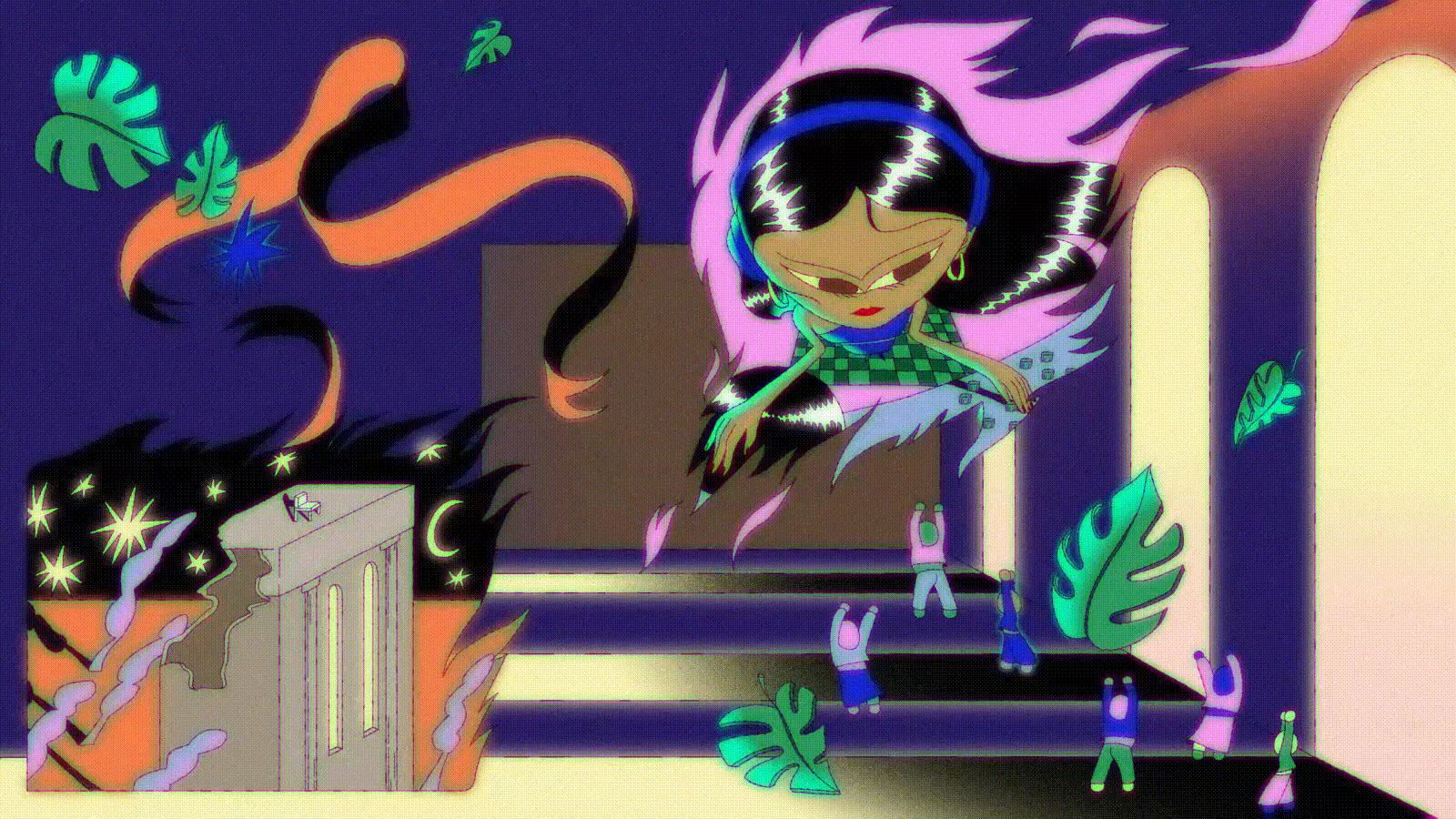 Coco María's journey to becoming one of the Berlin tropical music scene's most influential began with a short visit to the city in 2007. Wandering back to her hostel late one night, María recognized a track by the Mexican band Molotov blasting from what seemed to be an abandoned building. In fact, it was the former Cafe Zapata, located in the squatted Kunsthaus Tacheles of Mitte. Upon entering, Maria saw the mixed, cosmopolitan dancefloor and thought, "Wow, Europeans enjoying Latin music, and Latin people feeling at home." Immediately, she began imagining the city's possibilities.
At the time, it was hard to envision cold, ashen Berlin as a future epicenter of the "tropical" music scene. There were only a handful of enthusiasts like DJ Nomad and Daniel Haaksman—who came out of the '90s Berlin breakbeat and dub scenes, respectively—pushing African and South American music in the club scenes. In those early days, African and Latin artists who wanted to tour Germany were pushed toward the "world music" scene, a touring circuit awkwardly catering to an older and more conservative crowd, and existing completely parallel to the Berlin nightlife—drastically limiting the amount of influence they could have with producers and musicians inside the city.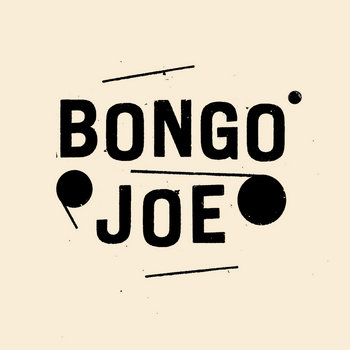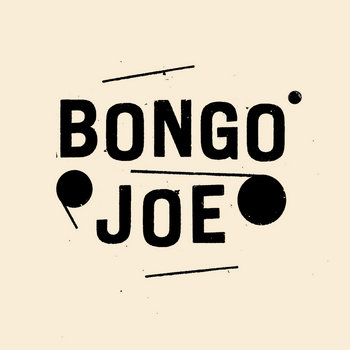 Merch for this release:
Vinyl LP, Compact Disc (CD)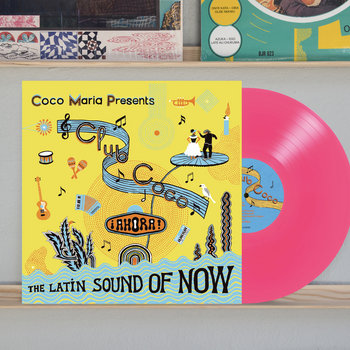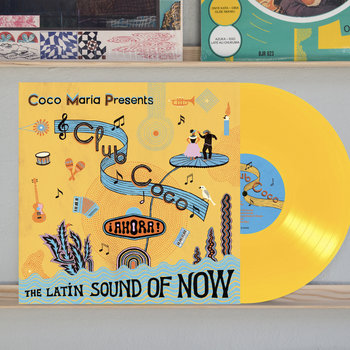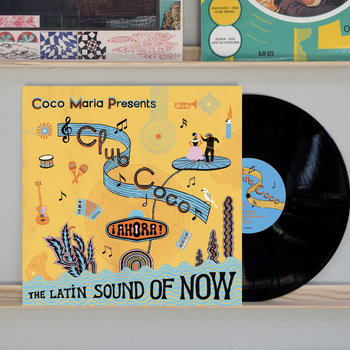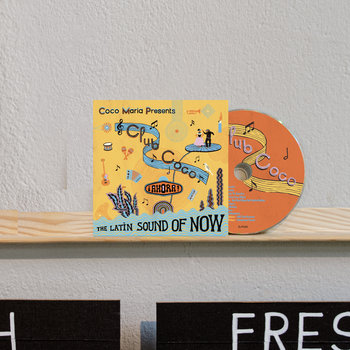 Coco María decided to move to Berlin in 2014, and quickly began booking shows with Diego Hernández, who would go on to found Eck Echo, a label celebrating connections between Berlin and Peru. "At first it was very innocent, no stress, we just promoted bands whenever they were in town," María recalls. "Hosting people made us feel close to South America."
By that time, DJ Nomad's Vulkandance parties were an important Berlin mainstay, hosting African and Caribbean heritage DJs and MCs in Berlin, as well as performing at the Fusion Festival, the huge, anti-corporate music carnival that takes place every year just an hour north of the German capital. "Fusion was important, because so many Latin bands could then come to Berlin," notes María. The next year would mark the height of the cross-pollination between tropical sounds and the Berlin electronic scene when digital cumbia pioneers Dengue Dengue Dengue moved to the city.
Today, the scene is fortified by a mix of Berlin electronic artists collaborating with international talent and Berlin-based labels providing touring artists with residencies. Shows are bolstered by South American emigrés who rally at local shows. Below is a brief guide to the diverse and unique take on African and South American dance music currently on offer in Berlin—both artists and the labels showcasing them.
---
Colombia-born Isa GT is an artist in the Global Bass movement who made the permanent move to Berlin in 2016. Along with her work as a producer and vocalist, her "Puticlub" event series offers a phenomenally successful platform to showcase queer artists in the scene. Says Isa, "For me, being a Berlin artist is falling in love with my craft, having the pleasure to live in a city with amazing venues, sound systems, surrounded by like-minded people, and being able to create spaces for people like me to enjoy themselves".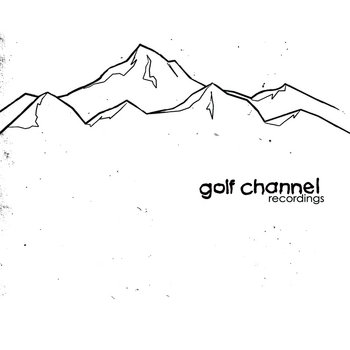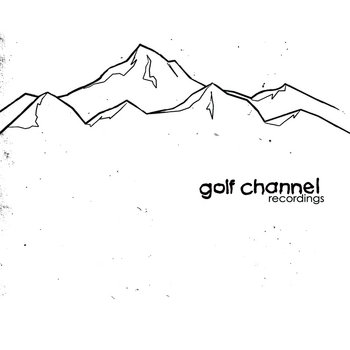 Africaine 808 are Dirk Leyers and DJ Nomad, who met at the Berlin Fuckparade in 2000, and were witnesses to the infamous Techno Viking incident, which quickly became an internet meme. Keeping the spirit of "wild happenstance" going, Nomad invited legendary drummer Eric Owusu (who has played with Pat Thomas and Ebo Taylor) to join the band after the two sat next to each other on a bus leaving Munich and kept each other company overnight after a Coca Cola truck exploded on the highway in front of them.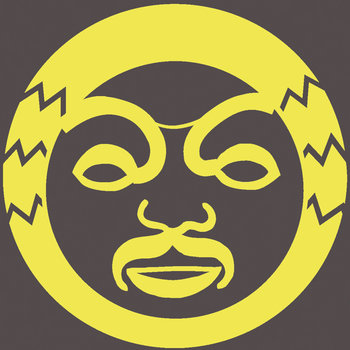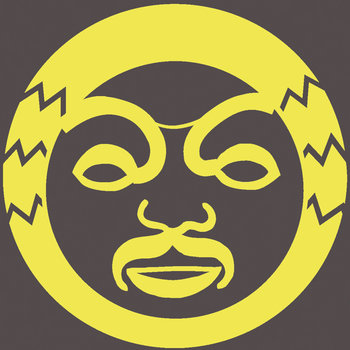 The label Eck Echo reflects the class consciousness and community spirit of South Americans—a voice that can be missing in the Berlin landscape. From their incredible compilation project Radio Amazonia, which funded sending radio kits to Amazonian families for educational purposes, to organizing events promoting Peruvian Chicha culture, Eck Echo is a vital force in Berlin..
Coming off of the huge visibility boost of supporting Bomba Estereo in a recent Berlin date, Venezuela-born Gotopo is undoubtedly one of the scene's most exciting new voices. She digs deep into her Afro-Latin heritage to produce incredible stage and video work, offering deft combinations of Afrofuturism and folk music, as in the music video for her song "Malembe."
Merch for this release:
Vinyl LP
It is impossible to write about tropical dance music in Berlin without including Daniel Haaksman. His output as a producer and collaborator—and especially his efforts to bring Brazilian favela culture into the mainstream club scene—are immense. His 2019 album With Love From Berlin is a massive showcase of international talents living in Berlin at the time, including Coco María, Dengue Dengue Dengue, and Kalaf from Buraka Som Sistema.