SCENE REPORT
A Short History of The Hardcore Punk Underground in the Philippines
By Camille Banzon · September 07, 2018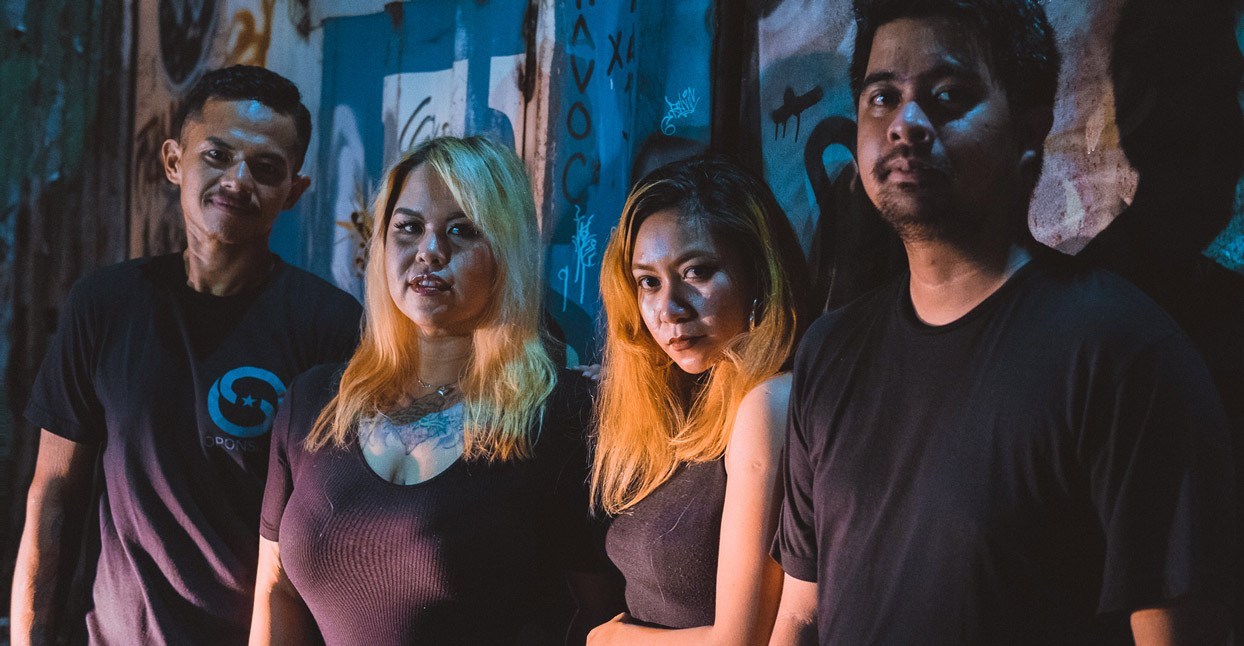 In 1981, the Dead Kennedys and Circle Jerks played their first gig in San Francisco, at a Philippine restaurant called Mabuhay Gardens. Coincidentally, the very first punk show in the Philippines also took place that same year, 7,000 miles away. The name of that historic event? Brave New World.
Much like the legendary "British Invasion" over a decade prior, hardcore punk—a movement sparked by working-class youth on the streets of the U.K., U.S., and Australia during the mid-to-late '70s—was not so much a scene as it was a cultural sea change felt the world over, Southeast Asia included. Filipinos were among the first in that region to develop their own spin on hardcore punk; that distinct, decades-old tradition continues to this very day.
This development was all thanks to Dante "Howlin' Dave" David, a disc jockey at the Philippine radio station DZRJ-AM who played the first punk song on Philippine radio—The Sex Pistols' "Anarchy In The U.K."—and would continue to play punk and new wave songs as a part of his regular rotation. Howlin' Dave also created the concert series Brave New World—named after Aldous Huxley's dystopian novel—which functioned as a launching pad for some of the biggest names on the local circuit.
Perhaps the most essential figure to emerge from Brave New World was Tommy Tanchanco, leader of the area hardcore outfit Third World Chaos and founder of Twisted Red Cross, a revered cassette-only DIY label that operated from 1985 to 1989. As with the aforementioned concerts, the label's 17-album discography set the parameters of the still-nascent Philippine sound by championing fierce local talent like Dead Ends, Wuds, George Imbecile & The Idiots, Urban Bandits, and Betrayed—the last of whom released an album this past July, following a 32-year hiatus.
"Twisted Red Cross was a blessing because Tommy produced bands who would not have been able to record and release albums on their own," explains Dead Ends vocalist Al Dimalanta, whose band released their 1986 album, Second Coming, via the label. "Those few years in the mid-'80s had an effect in our music that I don't think will ever happen in rock music again—not in that magnitude."
As with most hardcore communities of the '80s, the Philippine punk underground was driven by the youth, who approached their art with unflinching honesty and (more often than not) anti-establishment ideals. "We loved how punk allowed ordinary kids to get together, form a band, write songs that represent the thoughts and ideals of the Filipino youth," says Dimalanta, who was working as a teacher when he formed Dead Ends. He and his peers spent much of the decade delivering musical indictments of the Ferdinand Marcos dictatorship at Manila's punk clubs, like On Disco on Roxas Boulevard and Katrina's in Malate (the latter is often described as the Philippine equivalent of CBGB)—and pop-up venues like the Matimyas House rooftop.
By the '90s, the hardcore scene had begun to die down in Manila. "All the punks disappeared," recalls Jep Peligro, creator of Konspirazine, a prominent zine published in the late '90s and early '00s documenting the local DIY music scene. Still, there were hubs of activity if you knew where to look, such as in Laguna, a province southeast of Manila with a rich DIY punk culture, and the neighboring Cavite region.
"The bands in Laguna were definitely intent on shaking things up a bit, and reminding the rest of the scene that we were still here, continuously doing our thing," Peligro says. (A videographer in the scene who calls himself Crapsalad painstakingly filmed live shows using a camcorder, documenting the movement for future generations.)
DIY record labels and small distros like Rare Music Distribution—which was run by members of another iconic band, Philippine Violators, and Middle Finger Records—were also vital to the scene's survival in the '90s, acting as the primary depots for merchandise. Importantly, Peligro points out, "[These were] punk labels run by actual punks," rather than corporations.
The impact of these forebears continues to resonate to this day, as evidenced by the country's abundant, long-running punk gatherings. 2018 marks the 23rd installment of the Cebu Hardcore Punk Festival, an annual event featuring bands from across the Philippines held on the island-chain of Visayas. Farther south, in Butuan and Cagayan de Oro cities, there's the Mindanao Hardcore Fest, now in its 18th year.
"Everything that everybody did contributed to the scene, whether it was in a great or crappy way. It did somehow make the whole experience and community richer," says Jon "Fishbone" Gonzales, bassist of the punk band Bad Omen, a pillar of the scene for a quarter-century and counting.
Over 30 years after the rise of Philippine hardcore, and with Rodrigo Duterte's current administration ruling over the country with an iron fist, punk principles are just as relevant as ever in the nation, if not more. As always, the participants deploy their power chords and shouted vocals primarily to express concerns over social unrest in order to spread awareness, and hopefully, plant the seeds for change.
"We try to find small joys and small victories in our daily lives," says Peligro proudly. "At the same time," he adds, "we are the most pissed, angriest, and most oppressed, fucked-up bunch of outcasts in society—Google our president."
From riot grrrl outfits to neck-breaking thrash punk, the Philippine hardcore tradition runs deep. Here's a shortlist of bands carrying on the legacy today.
Formed in the late '90s in Santa Rosa, Laguna, Piledriver's music has NYHC written all over it, indebted to titans such as Madball; they're widely regarded as heirs to Laguna-based HC legends like Aggressive Dog Attack and Biofeedback. "Usually we play anywhere: bars, open spaces, basketball courts, small rooms, and even in a church," says bassist Howell Casacop, who also maintains area DIY label Railroad Records. In 2015, the band opened for their idols—NYHC legends Sick Of It All—at a stop-off in Hong Kong.

Hailing from southern Manila, Badmouth traffick in a tasteful, tinnitus-inducing blend of nu-metal and hardcore punk. Their four-track Badmouth EP combines neck-breaking aggression à la Agnostic Front with massive grooves reminiscent of One King Down and Hatebreed, a hulking backdrop for searing activist poetry. "Police brutality, corruption, fascism, racism, and religion are what influences and our songs. These are some of the factors that make our world not worldly," explain the band.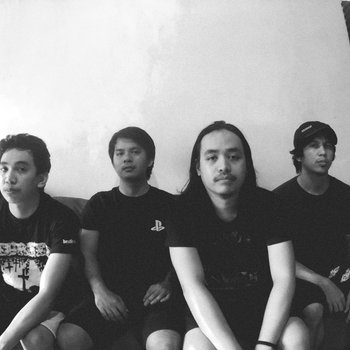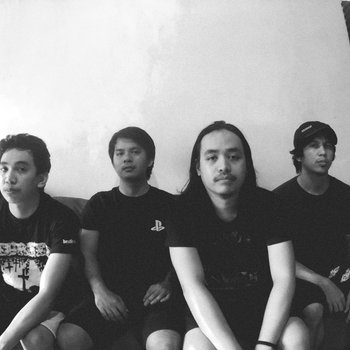 Taking cues from the likes of Trap Them, Baptists, and Converge, Conformist approach their hardcore punk with steeled, mathematical precision. These guys from Morong, Rizal unleash all-out assaults at a fearsome, rapid clip, all grating guitar attacks, crushing drums, and blaring feedback. Clocking in just under two minutes, songs like "Void" have nothing in the way of fat; in its stead, we get a lean, shocking barrage of skilled musicianship that shatter the eardrums with ease. "I want it to be as loud and intense as possible," proclaims guitarist Renz Santos. He's not kidding.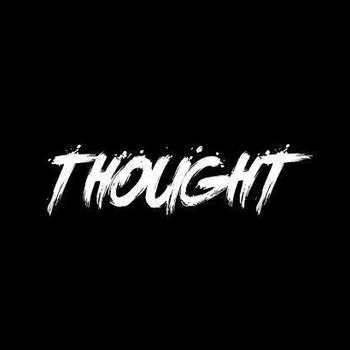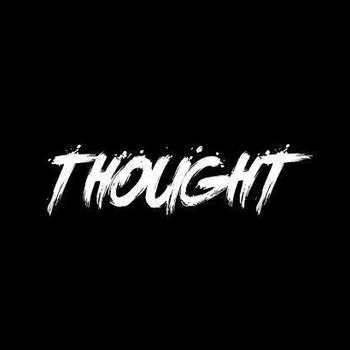 Thought is one of the most riveting underground hardcore acts to hail from Cebu City, with a sound residing on the same plane as Comeback Kid, or perhaps Champion during their Promises Kept era. The group's 2015 split EP with Pushed Aside is rooted in an unapologetic, irascible heaviness that—thanks to the raspy bawling of vocalist Iron Grey—is mathematically impossible to ignore. "The idea was to start a band to encourage critical thinking, rather than the acceptance to preconceived notions," say the band. Consider songs like "Never Easy" a facsimile of the Thought process: the raging, frustration of a tiring corporate life, translated into weekend-ready hardcore punk.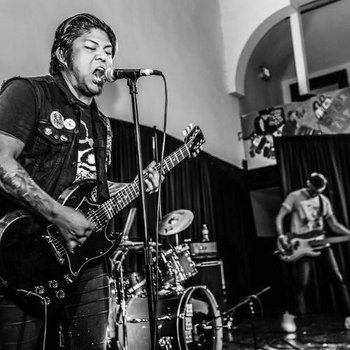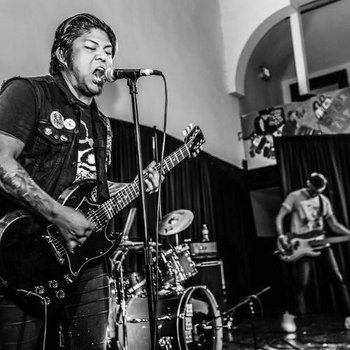 The raw power of Dead Ends' 1995 album Mamatay Sa Ingay motivated three New York-based overseas Filipino workers to form a band in their honor. The trio recently released an album called Gera Kontra Droga as a protest against president Rodrigo Duterte's war on drugs: it's a human rights crisis responsible for over 20,000 unaccounted deaths. As the number rises, so does NSI's rage, manifested in jackhammering, Black Flag-esque jams. (Fun fact: the labelmates on Aklasan Records include the U.S.-based Filipino bands AninoKo and Material Support.)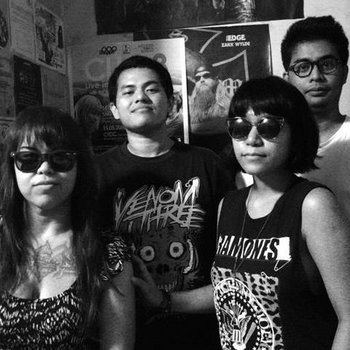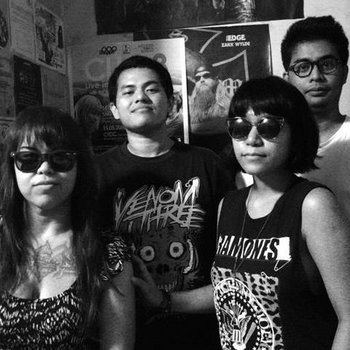 Tiger Pussy have attained iconic status in the south side punk scene for their unique approach to the genre, which the outfit call "fun aggression." Fronted by the vigorous Jan Sunday (who always sings on two microphones for maximum volume), Cebu City's Tiger Pussy have released five records in total, all comprising short tracks about sexism, failed relationships, and insincere people. Influenced by the likes of Bad Religion and Bikini Kill, their sound has the vibrant glow of indie, mixed with the choleric characteristic of hardcore punk. This is a riot grrrl band with a shit-eating grin and a middle finger to the sky.
Merch for this release:
Vinyl LP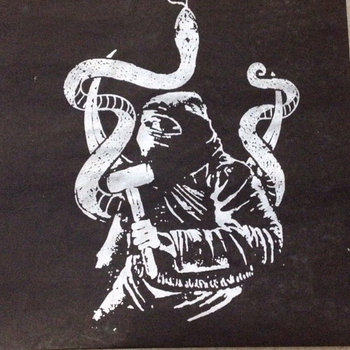 This fearsome outfit from Quezon City temper classic D-beat with mucky doom-metal, bridging the gap between metal and punk. Accordingly, the band (whose ranks include members of area HC bands Bystorm, Choke Cocoi, and Prayer of Endurance) have described their music as the cumulative product of "years of frustration." Accordingly, tracks like "Frost" are all about maximum cathartic impact, with the band unfurling slow, dismal intros—just to hurl them into the void all at once.

Like all classic hardcore punk, Clean Slate's music centers around briskly-stated, universally-minded (and overtly confrontational) messaging, the most affable type of musical aggro. Their 2016 demo, released via Still Ill, is a modest offering comprising seven blink-and-you'll-miss-them tracks, none of which extends past the three-minute mark. A searing romp through street-punk hell, the release's roiling standout "Action" proves just as kinetic as the title suggests.