LISTS
Five Heavy Artists Inspired By "The Legend of Zelda"
By Zoe Camp · Illustration by Viorie · October 15, 2021
When it comes to storytelling and adventure in video games, nothing compares to The Legend of Zelda. The series, which debuted in 1986 on the Nintendo Entertainment System, follows various incarnations of the hero Link in his quest to save Princess Zelda and rid Hyrule Kingdom of the evil deity Ganon. Well over 100 million copies have been sold worldwide as of this writing, making Zelda not only a flagship Nintendo franchise, but one of the most significant video games of the late 20th century, in league with such heavy-hitters as Super Mario Bros., Final Fantasy, Pokémon, and Grand Theft Auto. Its ubiquity in gaming culture, coupled with its reputation for iconic soundtracks, made musical adaptations inevitable—particularly in the metal community, a scene known for trafficking in kinetic high-fantasy of a similar sort (albeit through a different medium).
While Koji Kondo's legendary compositions bear little resemblance to heavy music, his intermittent nods to industrial and dark ambient, and the creepy, mystical soundscapes which result, reflect an atmospheric mindset not dissimilar from most metal. "I think Zelda has the same aspects that any sort of medieval-type fantasy has that lends itself to heavy music," explains Kira Glass, the artist behind Faron, a black metal project inspired by the series. "That sort of aesthetic lends itself particularly well to black metal—it's just that Zelda's a less common theme in black metal than Lord of the Rings or Lovecraftian horror."
For others, like Master Sword founder Matt Farkas, Zelda's metal potential lay in the sheer scope of its lore; it's less a series than a thematic sandbox, epic lore to accompany epic riffs. "I think the Zelda series's biggest strength is its sheer diversity as far as themes, locations/environments, and story elements go," he explains. "They touch upon everything—from epic fantasy to westerns to horror to alien invasions and beyond. All that makes for very interesting results when you combine it with the world of metal, because you can craft really unique songs that actually take you back to the games through feeling alone."
To commemorate The Legend of Zelda's 35th anniversary, we selected five heavy bands who channel their love of the series into blackened ambient, power metal, dark symphonies, and more.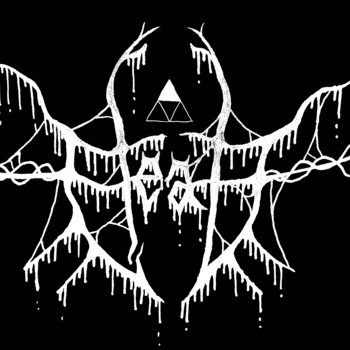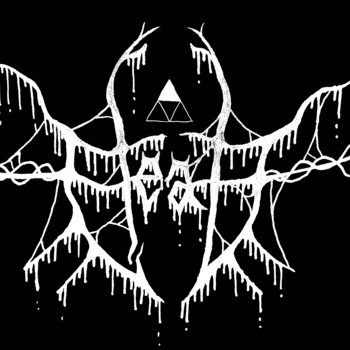 Even by the short-lived standards of most side projects, Fléau—the Zelda-obsessed brainchild of Berith, a lone black metal musician from Saint Nazaire, France—was remarkably brief, dissolving within a year of its 2016 inception. Their sole release, La Résurrection du Fléau, is billed as "medieval black metal from the secret crypts of Hyrule," and the label certainly sticks; even non-French speakers will miss most of the lyrical references (not that the screamed delivery makes them discernible to begin with). Between Berith's dank, claustrophobic mixing, the snarling, demonic vocals, and the tremolos roaring in the background, listening to songs like "Le Seigneur du Malin" (French for "The King of Evil," Ganon's infamous epithet) is like venturing into the Bottom of the Well, which—spoiler alert—is pretty damn disturbing. (Accordingly, the dungeon gets its own song here, titled after its French translation, "Aux Fins Fonds du Puits."). It all adds up to dark, arcane musical ugliness that, however ephemeral, would make even Ganon tremble in fear.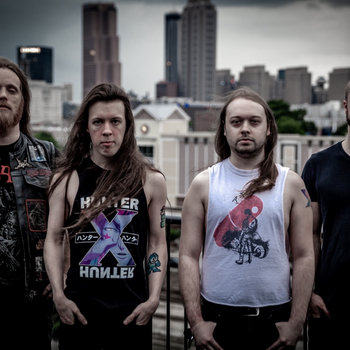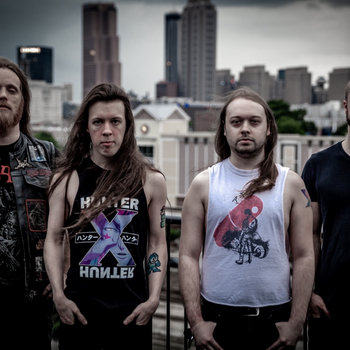 Merch for this release:
Compact Disc (CD), Vinyl LP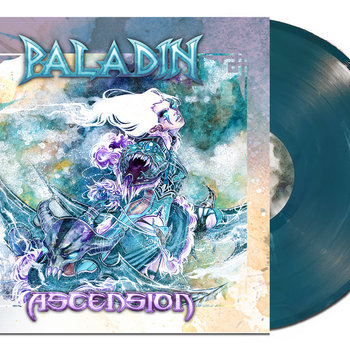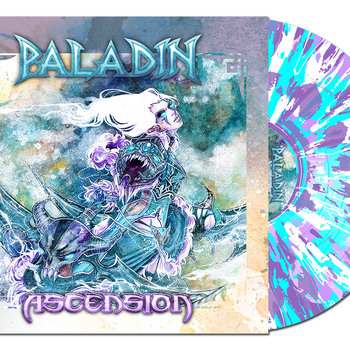 While they all consider themselves huge nerds, Atlanta, Georgia's Paladin—not to be confused with the '70s UK prog-rockers of the same name—aren't a video game band, per se. Their fantastical lyrics and prolonged battle-cries are less a product of Zelda than an extension of power metal's triumphant thematic cosmos. These influences intersect—or rather explode—on "Awakening," the surging opening track off 2019's excellent debut Ascension, and the heaviest tribute to The Legend of Zelda: Link's Awakening ever written. Guitarist and vocalist Taylor Washington knew that the song, which was musically inspired by Japanese metal bands Galneryus, Sex Machineguns, as well as the Brazilian power-prog group Angra, was destined to become a gamer anthem.
"Being a huge fan of video games, I decided I wanted to write a song about one. And being a huge fan of Zelda, I decided that would probably be a good start…The story for Link's Awakening has always stood out to me, not just because it's different from typical Zelda plots, but more so in the way that it's different. Everything has a surreal quality from the beginning, but the plot reveals in the latter half of the game that the entire world—and by extension your whole journey—only takes place in someone else's mind, which introduces an existentialist angle that I don't think anyone was expecting. Is it just a ploy by the Big Bads to stop you in your tracks? Or is it actually true, and are your encounters with everyone and everything meaningless because they don't actually exist and never have? Then when the game ends and Link awakens while floating on a piece of driftwood in the ocean, you might wonder: Was it all just in his mind?"
The song offers no answers to these questions, just adrenaline and immediacy. And that's totally fine by us.
Merch for this release:
Cassette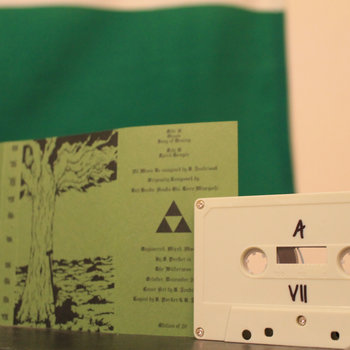 Dampé's Keep is the Zelda-inspired musical endeavor of Kyle Jendrisak, a guitarist and multi-instrumentalist from Oregon, previously of the (since-disbanded) death metal band Arkhum. Released in 2013, this eponymous EP marks the project's sole output, but it's a full-fledged statement nonetheless, transforming three iconic Zelda themes ("Ganon," "Song of Healing," and "Spirit Temple") into Cascadian black metal epics. From a strictly melodic standpoint, each instrumental functions as a heavy, but nonetheless faithful, re-interpretations of the source material; at the same time, the howling guitars and ferocious dynamics undercut the nostalgic fuzzies commonly seen in video game music adaptations, finding dark potential in an otherwise kid-friendly canon. If Link faced off against Wolves From the Throne Room, this would be the end result.
Merch for this release:
Compact Disc (CD)
Matt Farkas forged Master Sword in 2013 after attending the world's premiere VGM festival, MAGfest, where he observed the lack of Zelda-inspired groups on the roster compared to similarly beloved series like Megaman, Castlevania, and Metroid. This under-representation, coupled with metal's traditional affinity for fantastical themes and his lifelong adoration for the series, made a Zelda-inspired power metal band his natural next step. The Washington, D.C.-based group, currently led by powerhouse mezzo-soprano Lily Taylor, are a staple on the VGM tour circuit, cranking out Zelda-inspired metal while dressed in armored outfits fashioned by a former member of the band. Arguably the most arena-ready record on this list, 2019's The Final Door is a grand retelling of Link's greatest adventures, and the Ocarina of Time saga in particular ("Hero of Time," "The Forsaken Tribe"). Taylor's indomitable tone and range as a vocalist, coupled with the band's knack for '80s-inspired ebullience, makes for a confident album worthy of the Goddesses.
The first of two albums dedicated to the Legend of Zelda franchise (the second is currently TBA), The Calamitous Fracas is a folk-inflected, symphonic metal journey through Zelda's various wastelands, home to some of the series's most hazardous enemies and iconic locations—not to mention a treasure trove of juicy, juicy lore. Of particular note here is the record's atlas, which is as holistic and well-studied as it is musically varied: there are two songs about Ikana Castle, an infamous, skeleton-infested keep from Majora's Mask; a sinister paean to Ocarina of Time's Spirit Temple dungeon; and even an eerie ambient interlude inspired by Vah Naboris, the gargantuan, 1000-year-old robot camel players confront in Breath of the Wild. Exotic travels through harsh climes aside, the most intriguing cut on the Aussie symphonic metallers's latest is the humble "Tavern Tales," which is essentially a tinnitus-inducing drinking song with a Majora's Mask twist: "For now, when the moon shall arise!/ We'll howl and drink!/ Until the night is full!" A Legend of Zelda-beer metal crossover? Now that's the link between worlds we like to see.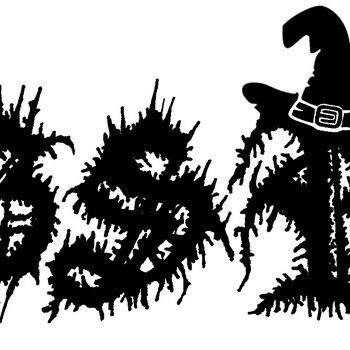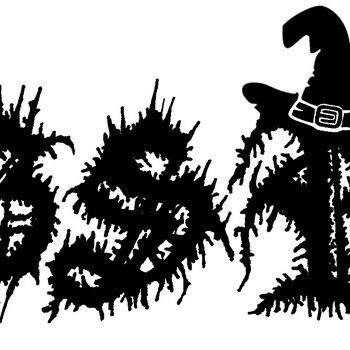 Merch for this release:
Cassette
Under the moniker Faron (borrowed from a heavily forested region in Hyrule), Kira Glass makes lo-fi, atmospheric black metal with a distinct dungeon synth underbent, all oriented around The Legend of Zelda. "It's basically always been a part of my life, along with Star Wars and Black Sabbath," explains the Pittsburgh, Pennsylvania-based multi-instrumentalist, also of the noise project Scoff. "I think the atmosphere the games capture—particularly the original—really appeals to me." Recorded sporadically over the course of a single year, her latest release Interloper draws heavily upon Twilight Princess, with occasional nods to events and symbols from Skyward Sword ("The Scourge of Demise") and Breath of the Wild ("In Every Corner, A Desert."). Her studies provide dissonant, deeply rewarding dividends on songs like "This Illusory Realm," an agonizing ode to one of Twilight Princess's most haunting characters. Perhaps the only downside is its brief length, but fear not—a full-length is on the way.