LISTS
The Yucatán Peninsula Could Be México's Next Big Independent Music Haven
By Richard Villegas · February 18, 2021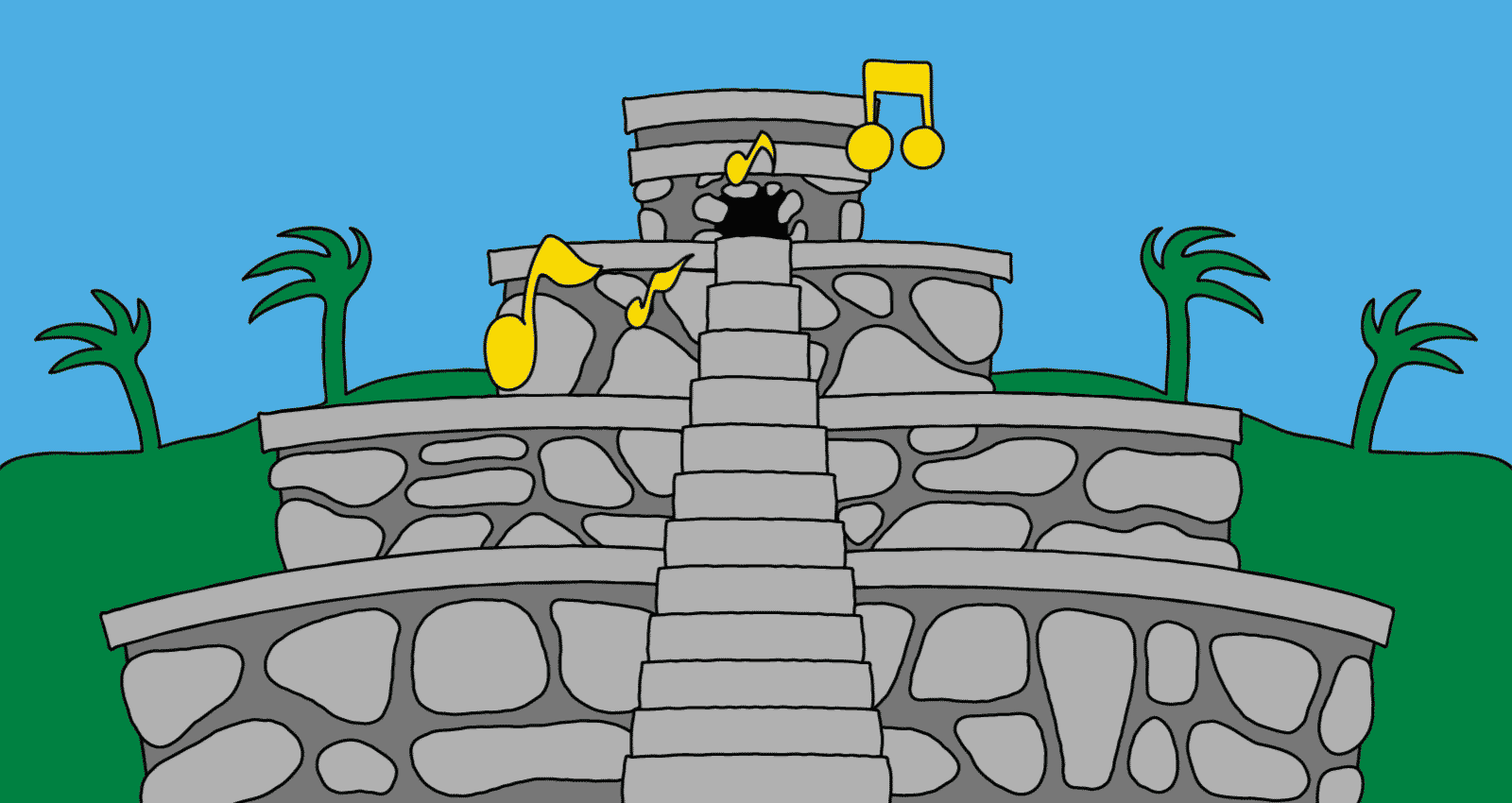 There's no escaping the gravitational pull of México City—even far beyond México's borders, as artists from all over the Americas and Europe flock to the megalopolis in hopes of striking gold in the world's largest Spanish-speaking market. However, while the norm has always dictated that a move to the big city is unavoidable for any rising star, the COVID-19 pandemic and its profound reckoning on the viability and desirability of metropolitan life has flipped these expectations on their head. Even before the global shutdown, an increasing number of Mexican bands and artists began choosing to stay home and build dynamic local scenes of their own design. Now, while urban cultural hubs scramble for survival, a network of small underground hot spots scattered across the Yucatán Peninsula is learning and promoting the benefits of collaboration and mutual support.
México's southeastern peninsula is home to the states of Yucátan, Campeche, and Quintana Roo, bordering Belize and Guatemala while protruding sharply into the Caribbean. Its geography makes the region an intersection for global culture; the mythical birthplace of the Mayans, a crucial trading post during the age of conquest, an ally and refuge for Afro-Caribbean revolutionaries, and in modern times a playground for decadent tourism. In Quintana Roo, the Mayan Riviera is lined with resorts off the coasts of Cancún, Tulum, and Playa del Carmen, while sleepy state capitals Mérida, Campeche City, and Chetumal attract government bureaucrats, university students, and retirees from the United States. And yet, so much music lies beneath the waves.
Cultural exchanges with Cuba have made jazz and ballet fixtures of the region, while trova storytellers keep ancestral memories and indigenous resistance alive through generations. Yucatán is the birthplace of iconic Mayan composer Armando Manzanero, a Latin American master of boleros, and home to lively indie rock, synth pop, and singer-songwriters; chief among the latter, the Morirás Lejos collective. Over in Quintana Roo, which borders Belize and provides a gateway into the English-speaking Caribbean, you'll find a fervent love for reggae, soca, and calypso, with annual carnivals hosted in Chetumal. North of the state capital, Cancún MCs like Señor Marrano, Gorilla Killa Bone, and punk-vocalist-turned-rapper LNG/SHT, have consecrated the city as a beacon of Mexican hip-hop. Punk and hardcore are also kicking, with Dejar Atrás, Brigada Esperanza, and Mal/vivientes holding it down in Mérida, Decentes repping for Cancún, and Pilotox out in Campeche. Sadly, these scenes can be short-lived, fizzling under a lack of external visibility and local support.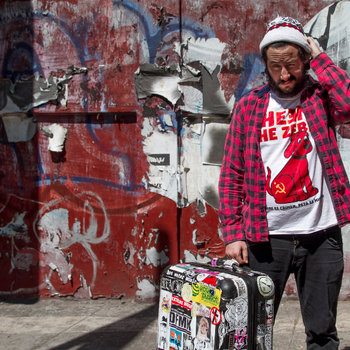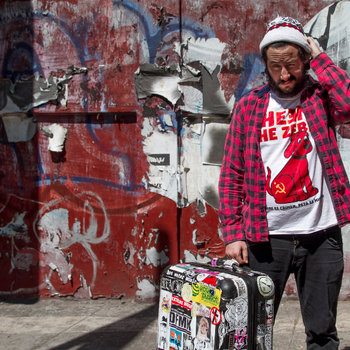 "Unifying the peninsula is an objective many of us have had for years," says Alejandro Castilla Pinto, head of Mérida's Sureste Records and Pacifico Studios. "There's Indie Fest out in Campeche and lots of studios and bookers in Cancún and Chetumal, so the idea has always been to create a circuit independent of México City. There's considerable distance and a very different history in the Southeast, particularly in music, and that's part of what has limited our connection to the capital. But now we've started wondering what would happen if we stopped being the periphery. What if we became our own center, surrounded by Nicaragua, Guatemala, Honduras, Miami, Cuba and the rest of the Caribbean?"
In terms of population and infrastructure, Guadalajara and Monterrey have always held their own against the siren's call of México City, while in recent years buzzy nexuses have sprouted in Tijuana and Hermosillo. But with the exception of Oaxaca, an artistic and culinary mecca, México's cultural gaze is fixed north. The country's southern region is rarely considered more than a vacation destination, with an even more disquieting blind spot in their Central American neighbors. This has prompted numerous organizers to rally in order to fortify what limited avenues they have available.
"The Southeast has always been forgotten, but that's a matter of geography and politics," says Miguel Castillo, director of Indie Fest Campeche, which has run for over a decade. "We've always been a source of raw materials that go north and are later sold back to us. Plus, the closer you get to the U.S., the greater the buying power. That's why even though this festival takes place in Campeche, I think of it as a peninsular event. We have support from the State Ministry of Culture and [have] welcomed bands from as far as Ciudad del Carmen and Villa Hermosa. So we need to nourish this regional network, and perhaps start looking down instead of up all the time. Everyone wants to go to México City or the U.S., but flying there can be far more expensive than driving down into Central America."
Castillo has also operated independent music blog La Caverna for over 20 years, noting a troubling lack of media coverage in the region. Beloved radio station So Good, which played mostly music produced in the Yucatán Peninsula, was recently shuttered by its parent company as part of pandemic budget cuts. So Good now exists digitally, and devoted fans still follow, but this has reduced exposure to new audiences. Then there's the matter of Mérida's live music conundrum. In June of 2019, the city council passed a prohibitive law capping noise in commercial and industrial zones at 65 decibels after 10pm; the rough equivalent of laughter or chatter in a busy office. This has brought live music in the state of Yucatán to a screeching halt without many places left to turn.
"Mérida prides itself in showcasing local culture for tourists, but they've taken live music away from us," laments Marcos Méndez, owner of Delorean: Santuario Sonoro, Mérida's most cherished venue. "There was a lot of pressure from foreigners and gentrifiers who bought homes in the city center and began filing noise complaints against the bars. After the legislation passed we had to shut down since Delorean was an open space and the sound of the drums alone exceeded the limit. It's a shame. The government has slammed the door in the face of local artists." Méndez adds that while many opposed the measure, a fear of being individually targeted or blacklisted by government officials or foreign investors kept dissent at bay. While enclosed nightclubs have gotten by, Mérida's other popular music venue, Pizzas del Perro Negro, also shut down around the same time.
Although the decibels law is limited to the state of Yucatán, live music is still tricky business in adjacent cities. Cancún institution Mora Mora has managed to hold on, while in Chetumal you can catch shows at Pompeya, a vintage clothing store moonlighting as a music venue. In the nearby town of Bacalar, the Galéon Pirata Cultural Center hosts a wide array of shows, and over in Campeche, Miguel Castillo suggests house shows are still the way to go. Back in Mérida, Méndez keeps Delorean's legacy alive at his Redicom record store and bar in downtown, hosting regular acoustic sets by local musicians. The sign at the store's entrance defiantly reads, "Music isn't noise, but your car horn is."
Despite the many institutional challenges, the Yucatán Peninsula is still fertile ground for fresh ideas and social change. The underground has seemingly transcended labels, instead finding support in recording spaces like Pacífico Studios, NFT Studio, Red Room, 423studios, and Estudio 252, all in Mérida, El Barco in Chetumal, and CR Studio in Campeche. Reggaetón rookies Decøde, Kuri, E.Frsh and Zylveira of Mérida's FREEKIDS collective have been releasing increasingly glossy club bangers in hopes of making a splash in México's massive perreo universe. And last year's violent government response to feminist protests in Cancún sparked widespread criticism from the peninsula's arts community, while poignant conversations on the erasure of indigenous artists have put a spotlight on rapper Pat Boy, who delivers rousing performances in Mayan.
For an even deeper dive into the vibrant sounds of the Yucatán Peninsula, check out these 10 riveting rising artists and labels:
The wildly prolific Montehood label and collective has made waves in recent years by embracing a wide range of genres, bouncing from R&B to shoegaze while keeping a keen eye on shifting pop trends. Founded in Mérida by producers Javier Cali, Pedro Honda and Kikks, Montehood has branched out into México City and broadened its talent roster to include synth pop alchemist Kyber Caves and R&B newcomers Aldo Vice and Dannyy. But the heart of Montehood remains with its founders. Make sure to spend time with Honda's fuzzed-out Huum EP and his sweeping western epic El Buen Escorpio, or steep in Cali's sadboy slow burners on his excellent Tardes and Transparente EPs.
A surf pop sugar rush, Melted Ice Cream are primed to take over the world—and our hearts. Hailing from Chetumal, you can practically hear the ocean breeze on sticky-sweet bilingual heartbreakers like "Summertime Again," "Alv Bye," and "Valentines Day" from their 2019 debut album Beach Love. More recent gems include the melodramatic "Morir de Amor" and a delightfully twee cover of Wham's "Last Christmas," as well as bassist Mariana Taylor's charming solo forays. Melted Ice Cream were recently picked up by Monterrey management company Mulato—the force behind meteoric acts like Drims and Efelante—and with a new album in the works, you can expect to see the pastel-hued ensemble all over playlists (and festival lineups when live music returns).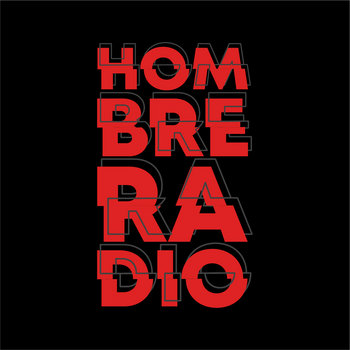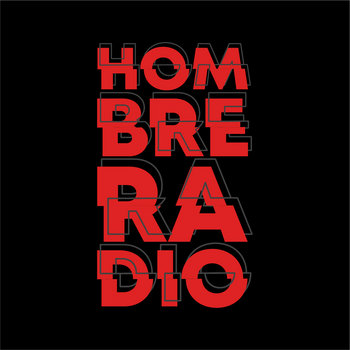 Synth pop is thriving across the Yucatán Peninsula; whether you're tuning into the decadent poolside tunes of Glass Cristina or scrappier, edgier forays from Kontax and Sunset Young. However, Campeche's Hombre Radio have struck an unusual sweet spot between bouncy synth pop and bold prog ruminations. Bursting onto the scene with the glossy head-trip of 2019's SOLARA EP, cuts like "Astrolabio" and "Solara" perfectly showcase the band's ability to craft honey-dipped thumpers with bite. Still, there's a distinct lack of cynicism to Hombre Radio's music, edging ever closer to a mainstream pop sound on recent singles "Temporal" and "Sincronía," which they've accompanied with cinematic and equally heartwarming music videos.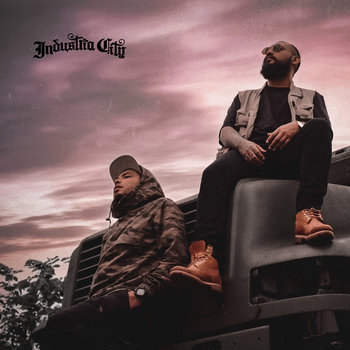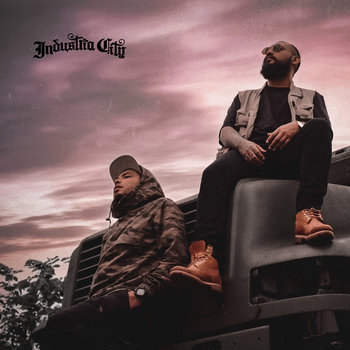 With a decade in the game, Industria City cut their teeth alongside the peninsula's top hip-hop talents including the Ceiba Flava crew, Los Mayucas and Kstro MGA. Brothers Josue and Eric Basulto have gained a loyal following for their elegant boom-bap cuts, which are loaded with jazzy samples and relatable confessionals about drug use ("El Triste"), crises of faith ("Padre Nuestro") and music industry hustle ("Fat Fish"). After the release of 2017's playful 45 Minutos en Marte LP, the duo decided to stick to singles, focusing more on performing and collaborating with regional peers like Señor Marrano and Jesus Ortega, and México City's snazzy Polo Gang Collective.
The alter ego of Daniela Peraza, Malamala is a particularly exciting talent due to the sharp and surprisingly polished turns her sound has taken over just a few short releases. Hitting the scene with a rock-infused trip to Tulum on "Bitches and Ceviches," featuring frequent collaborator Javier Bacelis (aka Jamba), Malamala has also begun tinkering with trap and R&B on excellent follow-ups "Tácticas Galácticas" and "Sosiego." The ingenue with a sultry online persona stands alongside other Yucatec singer-songwriters like Valeria Jasso and Kafi, who've embraced stylized Top 40-oriented sounds and might begin shifting the spotlight away from rock loyalists.
A testament to the networking magic of social media, Aladin Fox was born in 2016 when singer-guitarist Vicente Palomo shared some shoegaze-flavored demos to his Facebook page and attracted the attention of longtime friend and now-bassist César Cervera. Rounding out their lineup with drummer Salvador Poot, Aladin Fox rapidly became one of the most explosive live acts on the peninsula, propelled by the cult success of their 2018 debut album Dancing On The Lights. The band has also embraced dream pop's hazy textures and the bouncy simplicity of garage, as heard on standout singles like "Some Girls," "Again and Again," and "Love Me Twice." Dropping a few singles throughout 2020 and completing work on their home studio, which they've named El Barco, the band tells us their forthcoming album is already deep in production and will take an exploratory, potentially psychedelic, direction.
Ave Delta is a household name in the Yucatec scene, taking cues from Mexican synth pop gods Moenia, while incorporating their own love of dark atmospheres, bombastic hooks, and orchestral arrangements. Formed in 2015, the band has toured extensively across México, most recently in support of their Ayer Fue Un Sueño EP series, which spawned rousing singles like "Océanos" and "Quédate." While Ave Delta's sound oscillates between synth pop and stadium rock, they've expressed over social media that their forthcoming record will aim for shimmering new heights, starting with the release of single "Inicio y Final," slated for late February.
A prime example of the musical intersections blossoming in the state of Quintana Roo, Immasoul is a singer-songwriter melding elements of jazz, R&B, and hip-hop. Her 2016 debut EP Sur showcases early influences from Lauryn Hill and Erykah Badu, while putting a spotlight on her mother's Afro-Caribbean roots and her collaborative relationship with New York-based rapper Bocafloja. These days you'll find Immasoul in the secluded bohemian town of Bacalar, about 30 minutes outside Chetumal; recent singles like "Somos Más" channel the sonic renaissance of contemporary R&B, elevating her profile in tandem with soulful Mexican luminaries like Girl Ultra and Noa Sainz.
Electronic dance music has found a strong foothold on the peninsula, mainly in resort cities like Cancún and Tulum where tourists come to rave while sipping on fruity cocktails. For a bit more grit on the dance floor, check out Campeche's GONGS, a mysterious duo who released their self-titled debut EP at the top of 2021. Cuts like "Needy" and "Teamwork" collide techno and house with punkish improvisation, while their first ever single "Líneas" was given multiple edits including an alt-rock version and a heart pounding "cocaine" remix. Other regional artists canvasing the darker corners of electronic music include Acid Waves and White Koala, but no one is bringing the mosh pit to the rave quite like GONGS.
One of Mérida's best kept secrets, Los Kowalski are an adventurous psych trio who've been causing a ruckus since 2011. Their 2015 debut EP Sputnik and 2018 full length Dejarte Ir are filled with exploratory soundscapes swirling with dreamy fuzz, otherworldly synthesizers, and echoing vocals. Over the years, the band has collaborated consistently with producer José Orozco Mora, known for his experimental work as Camedor and performing with Mexican psych stalwarts Lorelle Meets The Obsolete. Now with a new album on the horizon, Los Kowalski aim to further expand the trippy sonic universe coursed by Yucatec stoner contemporaries MALAMADRE and surfy beach bums Rubber Quacks.