LISTS
¡No Controles!: Meet the Women Reinvigorating Spanish Indie Rock
By Richard Villegas · Illustration by Maria Medem · September 16, 2022
Back in 2018, during a euphoric set by Las Chillers at Murcia's B-Side Festival, Spanish singer Rocío Saiz sparked controversy by leading a topless sing-along of Raphael's iconic power ballad "Como Yo Te Amo." Despite the crowd's roaring approval, the following days were filled with vitriol from conservative politicians who deemed Saiz's bare-chested performance an "erotic show," triggering a searing rebuttal from the band and national debate about women's agency over their own bodies. Yet, for all the hullabaloo from right-wing pundits, an equal amount of support came from fans and peers who praised Saiz and her bandmates for embodying the establishment-defying soul of rock 'n' roll.
The reality is that as rock's chart-topping might has waned over the years, largely due to a lack of evolution and diversity, women and queer people have become arbiters of a brighter—and frankly more interesting—future for the genre. Even in 2018, Saiz and Las Chillers were far from the only women causing a ruckus at home, flanked by the likes of gravelly garage rockers Hinds and snarky electroclash duo Las Bistecs. Today, a new generation of women is reinvigorating and expanding the limits of Spanish rock 'n' roll armed with buzzing guitars, an irreverent sense of humor, and little patience for stale, boy's club antics.
"There are new ways to make and access music, and I think we're part of the wave that's creating these opportunities," says Paulina Del Carmen, bassist for Granada-based indie rock band Las Dianas. The effervescent five-piece erupted onto the Spanish airwaves mid-pandemic with uproarious songs about queer baiters and COVID-fueled cabin fever, which they compiled into their excellent 2021 debut album Lo Que Te Pide El Cuerpo. While not overly preoccupied with glass ceilings, Las Dianas have consistently highlighted the trailblazing work of women who came before them, even covering classics like Olé Olé's Movida Madrileña-era anthem "No Controles" and Mexican pop favorite "Me Voy" by Julieta Venegas. "I think a major reason for the changes we're seeing in the industry is that a lot of us are commanding big crowds," adds Laura Torres, the band's guitarist. "Cariño, Shego, and Lisasinson are filling venues all over, and that can't be ignored."
A recurring theme among this collective of bands is the zany satire at the heart of their songwriting, which contrasts sharply against the Mac DeMarco-flavored slacker pop and Idles-esque testosterone common among their male counterparts. In 2014, Los Punsetes scored one of their biggest hits with "Opinión de Mierda" (or "Shitty Opinion"), a crass and extremely catchy premonition of social media apocalypses to come, delivered in perfect deadpan by singer Ariadna Paniagua. Two years later, Las Bistecs unveiled their one and only album Oferta, labeling their gritty sound as "electrodisgusting" and poking fun at the art world's age-old phallocentricity on "HDA (Historia Del Arte)." That same year, in an interview with El Español, the group's co-founder Alba Rihe pointedly stated, "We might be bullshit, but we have something to say."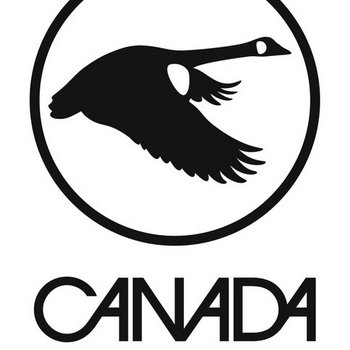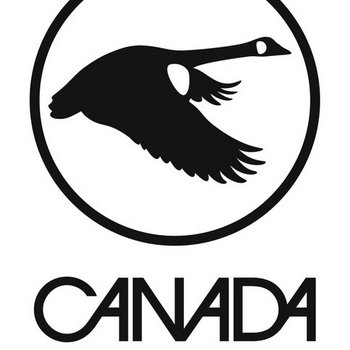 Las Dianas recounted their own showdowns with chauvinism and gatekeeping on brash single "Beef Mac," zinging exasperating bro bands with a reminder that their repetitive festival sets are when most people run to the restroom. "Because we're young and because we're girls, we've had bands and venue staff treat us like we have no idea of what we're doing," says Isabel Torres, the band's keyboardist. "It's frustrating how they try to make us feel like impostors, but we write our songs and play our own instruments. If you can't handle that, you can fuck off."
Systemic disparity within the music industry is no secret, as most venues, festivals, equipment rental companies, and booking positions are run by men, or prioritize men as presumably safer investments. Earlier this year, several Spanish organizations called out shrinking numbers and font sizes for women on post-pandemic festival lineups, underscoring how underrepresented voices are the first to be scapegoated when times get tough.
"Offers come from festivals that want to include women and…then they put us on 'the women's stage,' where you're paid a quarter of what the male bands get," said Christina Rosenvinge in 2018, while speaking at one of Primavera Sound's Pro workshops. With a prominent career spanning over three decades, the beloved Spanish singer/songwriter, actor, author, and activist has become one of the most vocal critics of an industry that parrots inclusion and diversity while the steering-wheel never passes hands. "The guys get to the festival's biggest stage with all their gear, and here you are, on the other side with your little acoustic guitar. It's not that women only like folk, it's just the most affordable thing we can do. We like to make noise. They tell me: 'but your music is so chill.' It's not; give me seven musicians and I'll show you the noise that I can make. I just can't afford it."
The fight for equity and representation has raged across the musical landscape for ages, leading to changes both small and large—including victories like Argentina's 2019 legislation dictating that at least 30% of live music lineups must be comprised of women and gender-diverse acts. Women in curatorial positions are also reshaping the industry landscape from the inside. For KEXP's upcoming Argentina sessions, Latin American Content Producer and co-host of El Sonido Albina Cabrera assembled a riveting 12-band roster comprised mostly of women and non-binary musicians. In Mexico, Lucia Anaya is a respected tastemaker booking daring talent at highly stylized festivals like Bahidorá and Ceremonia, while NRMAL became the first major music festival in Latin America to achieve gender parity on their lineups thanks to the efforts of director Mónica Saldaña. This sense of strength in numbers is equally important on the stage. Madrid-based Chilean pop star Javiera Mena once said she preferred touring with women musicians because she often "felt overwhelmed by [the] hypermasculine music environment" of festivals.
While Spain hasn't yet achieved the institutional reform that many might hope for, the unique experiences of women and queer people toiling in the underground are producing some of the most fascinating and relevant storytelling in rock. Even in the alt-pop scene, emerging voices like Marta Movidas, REBE, Cabiria, and Masonieria are melding synth-pop and dance music with incisive songwriting and biting humor. "We talk, walk, and do things completely different from men, and that's reflected in our songs," Hinds bassist Ade Martín told El País in 2018. And she's right, today more than ever, as the public increasingly demands narrators with their sights on the now and next.
Keeping that spirit of freshness in mind, here are some of the women rejuvenating Spanish rock 'n' roll that should be on your radar.
---
In just a few short years, Madrid's Shego have jumped to the front of the line with a versatile sound melding elements of grunge, lo-fi, and electronic music. After hitting it off in the restroom of a crowded Madrid bar the members of Shego quickly got to work, officially debuting in 2020 with atmospheric single "adiós" before turning up the volume for the tumultuous romance of "fumas?" They've climbed steadily up the ranks of Spanish indie rock, making exciting, unexpected choices at every turn; like their earnest cover of Big Thief's "Paul" or the '60s Motown girl-group energy of "oh boi."
Once a trio of mean-mugging misfits in preppy attire, Cariño have quickly grown into international pop sensations, selling out tours through Spain, Mexico, and even performing at Coachella earlier this year. The Madrid-based ensemble exploded onto the airwaves with a head-turning cover of Spanish rapper C. Tangana's "Llorando en La Limo," which fast tracked their debut album Movidas and buzzy singles like "Bisexual" and "Canción De Pop De Amor." Subsequent releases like "La Bajona" and "Excusas" traded their bubbly "tontipop" sound for heavier shoegaze textures, while their self-titled sophomore LP plunged into daring hyperpop.
Formed in Valencia in 2018, LISASINSON bring a no holds barred approach to garage and their self-described "punky pop" sound, mixing biting humor and Simpsons references with profoundly vulnerable storytelling. Their debut single "Barakaldo" was a hit out of the gate, detailing the bitter heartache of losing someone who understands even your grimiest bits. Following subsequent singles "Atasco" and "Casamiento," the band signed to Spain's prolific Elefant Records, eventually going from a foursome to a duo and releasing their excellent debut album Perdona Mamá (or Sorry Mom) in 2021.
There's a hypnotic quality to Pamplona's Melenas, who blend towering walls of sound meticulously woven with barreling drums and psychedelic organ with angelic vocal harmonies. Their breezy mix of garage and kraut made 2017's self-titled debut a favorite among Spanish rock fans, while the complex soul-searching of their 2020 follow up Días Raros perfectly captured the uncertainties of early pandemic life. Cuts like "No Puedo Pensar" and "Primer Tiempo" hone in on the overwhelmed headspace that has become all too relatable in recent years, while recent single "Osa Polar," a cover of Grauzone's "Eisbaer," is a post-punk prayer to glorious isolation.
Granada's Las Dianas made a splash in late 2020 with early singles like "Te Quiero (Lejos)" and "Soy Libre," which channeled cheeky pessimism into delightfully hooky gold. As they unspooled their hilarious neurosis throughout the course of the pandemic, "Todos Mis Amigos Tienen Covid" became a paranoid anthem of new variant spikes, while "Leggins Rotos" perfectly captured the reluctant well-wishes of post-breakup fallout. Las Dianas' whimsical, sarcastic earworms have launched them as one of the most exciting new acts in Spanish indie rock, as adept at covers as they are at pop craftwork and stoking singalongs with ease.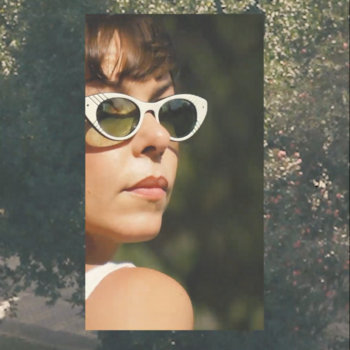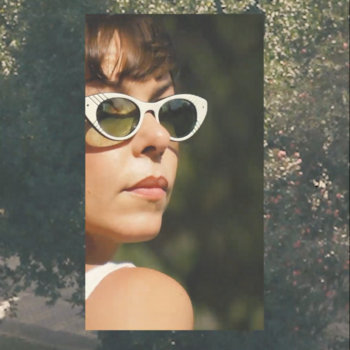 Valencian singer/songwriter, multi-instrumentalist and producer Sandra Ramos has been creating groovy, '80s inspired retro-pop for close to a decade. She started her first band while living in Buenos Aires, but upon her return to Spain became a self-sufficient powerhouse, launching her solo project Salfumán in 2015 with an EP that expertly layered drum machines, wavy synths, and ethereal guitars. Ramos now operates under the moniker of Medianoche, delving deeper into evocative sunset sounds on recent singles like "Tentación" and "Pobrecito Corazón," which evoke neon-lit late night strolls.
Merch for this release:
7" Vinyl
Formed in Seville in 2020 by Iman Amar and Ana Valladares, Adios Amores sounds like a Wes Anderson-curated soundtrack for Spain's chicest thrift shop. Surf guitars, psych-pop harmonies, melancholy songwriting reminiscent of Jeanette, and enough nods to Spanish folklore to keep it all grounded, swirl into wondrous productions that feel fresh as they do researched. From the electro-flamenco of "Noche Iluminada" to the ghostly chants of "Charlotte" and the kitschy '60s boogie of "La Fuente," Adios Amores is one of the most surprising new bands in Spanish indie.
The lightning-fast diatribes of Barcelona's Pantocrator have become somewhat legendary in the Spanish underground, packing twisted Seinfeld-esque observations and feedback-heavy riffs into explosive songs that usually clock in at under two minutes. Their 2019 debut Villacapullos quickly established the band as indie rock curmudgeons, venting about betrayals and messages left on read on singles like "Caballo de Troya" and "El Ministerio de las Básicas." Since then, they've put a quirky anime spin on communist imagery for their El Chungo Colectivo EP, while their full-length LP Sálvame explores frustrating artistic precariousness and existential uncertainty with a devilish smile.