LISTS
The Best of Will Yip, Underground Rock's Foremost Producer
By Adam Feibel · October 03, 2022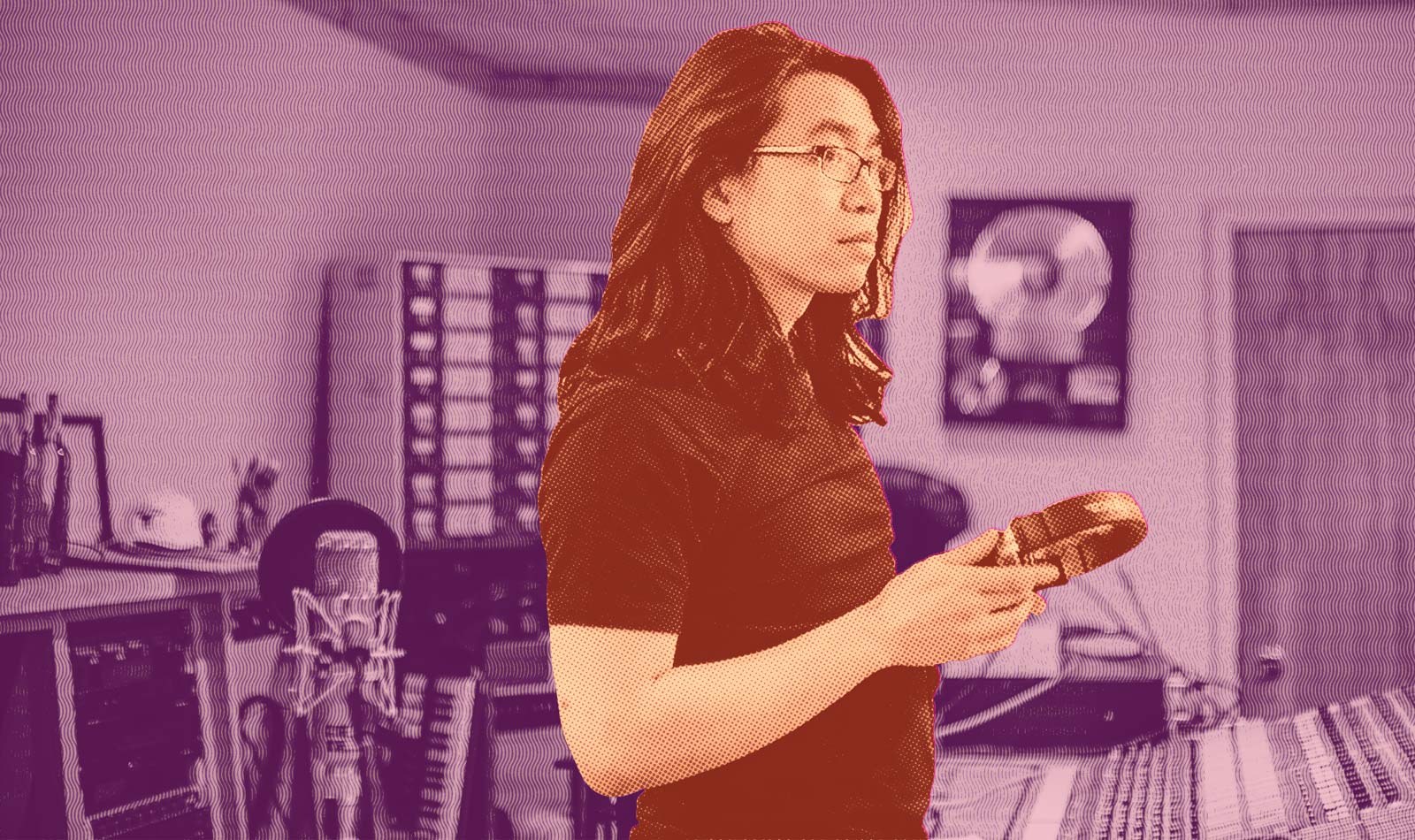 There's a good argument to be made that Will Yip is the most significant figure in alternative rock of the last 10 years. Working out of Studio 4 in Philadelphia, Yip has been the nom du jour among a generation of artists working in punk, hardcore, emo, and the many intersections of the same. He's had a huge hand in shaping the underground rock scene from the 2010s onward, working with many of the most influential bands in the "emo revival" and the "new wave" of post-hardcore. He did so as someone who faced discrimination early on as an Asian-American in rock music, who credits hip-hop and his early work with Lauryn Hill with shaping his production style, and whose tireless work ethic allowed him to quickly rise from an assistant engineer to becoming a co-owner of Studio 4.
Around 2009, Yip began welcoming talent in the sprawling eastern counties of Pennsylvania and helped turn the region into a mecca for punk, emo, and alt-rock; within a few short years, Scranton, Wilkes-Barre, Doylestown, and Kingston each boasted their own hometown heroes. Yip produced scene-defining records by then up-and-coming melodic punk bands like Title Fight, the Menzingers, and Tigers Jaw; he's also taken on hardcore and metal heavyweights like Turnstile, Defeater, and Code Orange, earning a Grammy nomination for Code Orange's Forever; and he's helmed projects by already well-established veteran groups like Braid, Quicksand, mewithoutYou, and Circa Survive.
As a kid, Yip looked up to Studio 4 as the studio that was responsible for some of his favorite albums by artists like Boys II Men, The Fugees, and Lauryn Hill. Now, he's achieved his vision of turning Studio 4 into a Motown-like hub of underground rock, making the studio synonymous with a style that's difficult to properly define, yet undoubtedly distinctive to those in the know. These days, working with Yip is a status symbol on par with signing with a buzzy record label like No Sleep, Run for Cover, or Topshelf; for young musicians with guitar-rock dreams but an anti-mainstream ethos, he's been the go-to guy for more than a decade. In 2015, Yip took his scene-making cred a step further by launching his own label imprint called Memory Music, which has released albums by yet another new wave of indie rock and alt-rock acts including Queen of Jeans, Kayleigh Goldsworthy, Bartees Strange, and Caracara.
Here are 10 essential records from Will Yip's production catalog.
---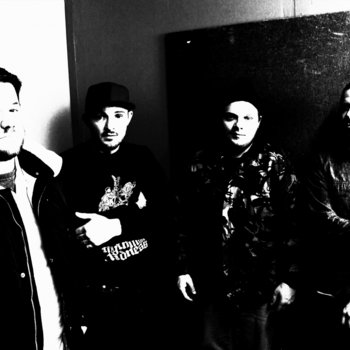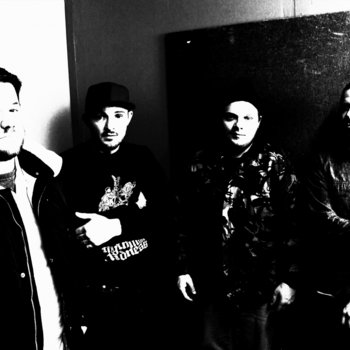 Merch for this release:
Vinyl LP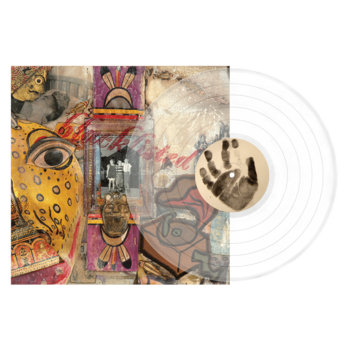 Early on, Yip helmed one of the most audaciously (and divisively) creative efforts you'll ever hear from a hardcore band. At first, Philadelphia band Blacklisted played it fast, loud, and straight. But on this third album, they got weird. Released in 2009, No One Deserves to Be Here More Than Me is relentlessly dark, ugly, and off-putting (all of which are compliments), peppered with blaring trumpets, weeping violins, creaking floorboards, pots and pans, tambourine, tape hiss, harsh noise, and amp feedback. Vocalist George Hirsch is a black cloud of self-loathing and misanthropy: "I am only scared because I myself am scary/ If it wasn't for the roaches in the wall there'd be no one who could stand me," he wails in "I Am Extraordinary," one of the most divisive showcases of his gravelly drawl that brazenly defies the conventions of melody and key. The record is an early example of Yip's knack for helping bands take their music into bold—and even uncomfortable—new territory. Nowadays, it can feel more like a footnote with a cult following, but it's far too bold, hair-raising, and skin-crawling to be forgotten.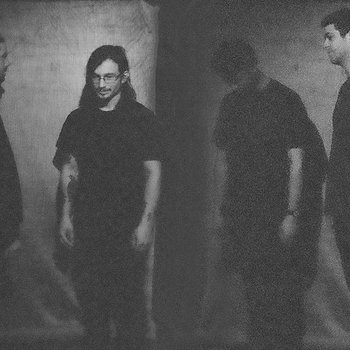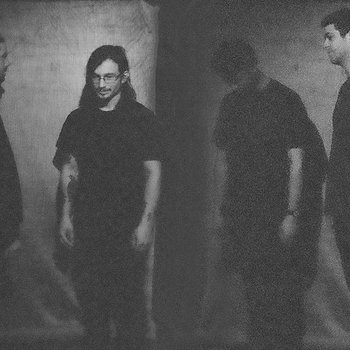 In their first 10 years as a band, Title Fight earned a following in the Wilkes-Barre area by releasing a slew of EPs that gradually evolved from traditional pop-punk into emo-inflected melodic hardcore. They broke out in a bigger way with their 2011 full-length debut Shed (for which Yip served as assistant producer). A year later, they went back to Yip to make Floral Green, a scene-defining statement that felt momentous. The album takes their tight efficiency and adds a more saturated sound borrowed from arty '90s rock icons like Sonic Youth, Hum, and Dinosaur Jr. Yip's organic style meant the band didn't end up with an overpacked and overproduced album that strayed too far from their DIY punk ethic. He would go on to produce Title Fight's similarly influential and ambitious yet divisive third (and, to date, final) album, Hyperview. Sitting in the middle of their career arc, Floral Green stands as Title Fight's most representative work and Yip's first big-deal LP as sole producer.
Superheaven
Jar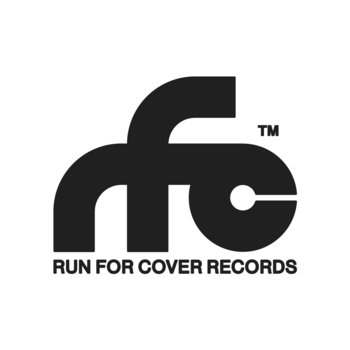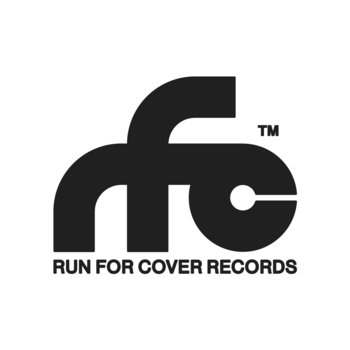 Merch for this release:
Compact Disc (CD), Cassette
In 2013, Yip had his most prolific year on record, producing 11 albums, five EPs, and one compilation, quickly becoming the scene's hottest producer. Heading into Studio 4 from nearby Doylestown, Superheaven (then known as Daylight) already had a few EPs of increasingly dark, brooding alt-rock under their belts when they enlisted Yip to make their full-length debut. Many of the bands on this list showed reverence for '90s rock, but none of them wore it quite as proudly as Superheaven's Jar. Yip leaned into this, cranking up the gain and delivering a massive, sludgy, hard-hitting production that emphasized not only the group's musical tastes but also their gloomy aesthetic and heavy lyrical themes. When it comes to quintessential grunge records with one-word titles, Superheaven's Jar can arguably stack up next to Alice in Chains' Dirt or Stone Temple Pilots' Core—even though it arrived 20 years too late to sell by the millions.
Merch for this release:
Vinyl LP, Compact Disc (CD), Cassette
With their debut album, Citizen earned a reputation as one of the forerunners of "soft grunge," a (mostly tongue-in-cheek) term popularized on Tumblr—where their fandom thrived—that described the addition of heavier rock elements by emo-ish bands like Citizen and Basement. Youth was a sensation among, well, youth, or at least the kind of youth that feels angry, heartbroken, or misunderstood. With moody lyrics and disarmingly simple songwriting, songs like "The Summer" and "The Night I Drove Alone" became fan favorites that have proven particularly quotable on T-shirts, high school lockers, and animated gifs. Emo was supposed to be geeky and sensitive, but Youth was unusually macho. The riffs are heavy, the rhythms are chuggy, and vocalist Mat Kerekes not only sings sweetly but also barks and howls like he's in a hardcore band (which he used to be). Yip captured this dichotomy masterfully, softening the impact of the group's most aggressive attacks while beefing up the slower, quieter sections so that the two competing impulses met each other neatly in the middle.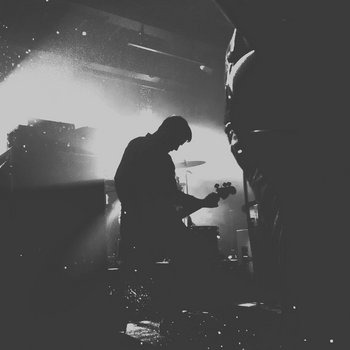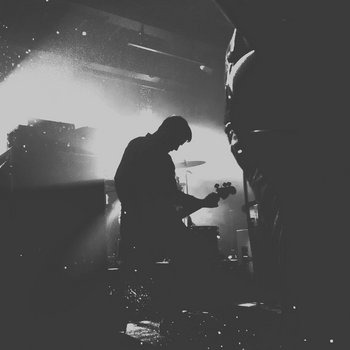 With their grungy, three-guitar assault, full-blown emotive attack, and comparisons to the likes of Nirvana, Smashing Pumpkins and Brand New, Balance and Composure embodied the definition of "new alternative rock" in the 2010s—and they played it with utmost sincerity, even at a time when it was highly unfashionable to do so. Another Doylestown export, the band played big, booming guitar rock—but a more artful, stylish version of it than the kind you typically hear on the radio. For their second album, the band enlisted Yip to make them sound even bigger, even louder, and even more emotionally intense than they did on their debut. The Things We Think We're Missing is densely layered with grinding guitars, pounding drums, booming bass, and swirling, reverberating walls of sound, and singer Jon Simmons' voice seethes with burning angst and wounded rage. They play with such force that it can be pulverizing, but it's also strangely ethereal and kaleidoscopic. Yip strikes that balance expertly, packing all of their moody tones and anxious fury into each and every second.
Pianos Become the Teeth
Keep You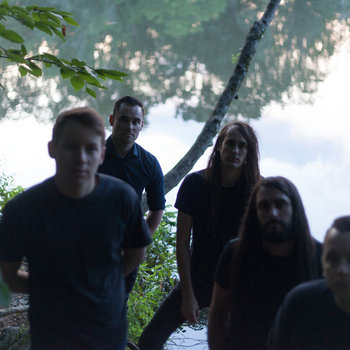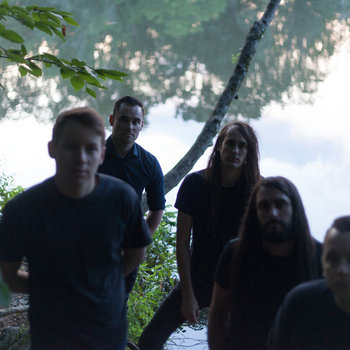 By around 2011, a crop of new bands formed what was called "the new wave of post-hardcore." Pianos Become the Teeth were among the leaders of the pack (alongside Touché Amoré, Defeater, La Dispute, and others), bringing back a '90s-style screamo sound that was as throat-searingly hectic as it was plaintive and melodic. But by the time they arrived at their third album Keep You, the Baltimore group had eased into a more subdued approach that did away with the thrashing and screaming and instead prioritized rich, resonant tones and post-rock atmospherics. The tones that Yip captures in every instrument—including singer Kyle Durfey's voice, now singing instead of screaming—are deep, rich, and textural, and the record strikes a perfect balance between the band's new exercise in restraint and their lingering tendency for heavy-hitting emotional gut-punches. Pianos could have ended up alienating their existing fans, but with Yip's help, they made the transition and delivered unquestionably their best work.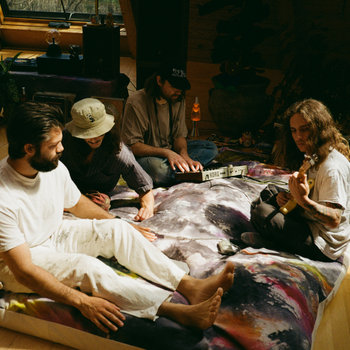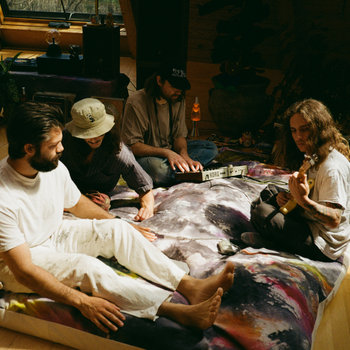 Merch for this release:
Vinyl LP, Cassette, Compact Disc (CD),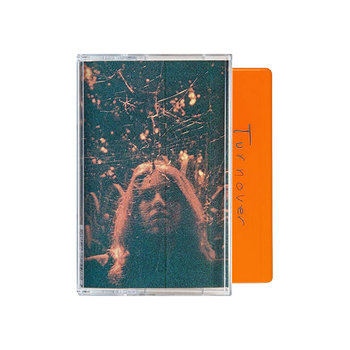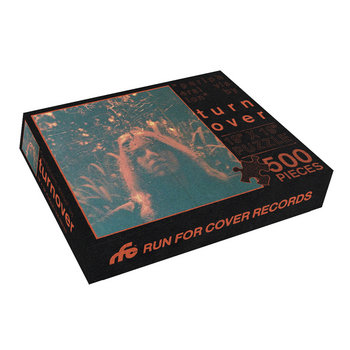 Of all the bands with whom Yip has worked, Turnover's Peripheral Vision might have the most religious following. The Virginia-based group had made a modest impression with their earlier work as an emo-tinged pop-punk band. But their second album, 2015's Peripheral Vision, was an instant classic among a new generation of emo kids. Here, Turnover bucked the trend by doing away with their distortion pedals, opting instead for a take on emo-pop that emphasizes crystal-clear tones, moderate tempos, and dreamy soundscapes. The whole thing shimmers and reverberates with a sense of woozy, lovesick romanticism. For Yip, it was an intriguing change of pace from all of the high-octane rock on his resumé and served as further proof that his production talents weren't limited to a particular sound. Peripheral Vision not only set a new course for Turnover's music—it showed that Yip had a softer side, too.
The first several years' worth of Will Yip's production work is a who's who of punk rock bands from Pennsylvania, so it's a bit surprising that it was only on their fifth album that the Menzingers first entered Studio 4. The Scranton band had already made several terrific records, earning a special place in the hearts of young punks with 2012's On the Impossible Past. Five years later, they documented themselves rounding a corner—turning 30. After the Party is an album of punk rock jukebox anthems for a generation just starting to feel the effects of age and the accompanying nostalgia for their younger days. The band's style of Springsteen-esque punk is laced with mundane imagery of coffee cups, cigarettes, all-night diners, worn-in sneakers, jean jackets, and tattoos, all of which paint vivid portraits of ordinary people growing up in Anytown, U.S.A. Working with Yip, the Menzingers streamlined their songwriting, improved their performances and pumped up their sound, all of it resulting in a record that's not only nostalgic, romantic, and wonderfully wistful but also noticeably confident and self-assured. In this case, Yip hooked up with a band in their prime and made sure they sounded like it.
Merch for this release:
Vinyl LP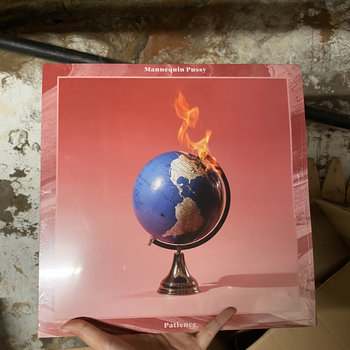 A band with a name you'll either hate to love or love to hate, Mannequin Pussy play a style of gritty, fuzzy punk rock that's part riot grrrl revival, part '90s rock, part emo, and part hardcore. After the Philadelphia band broke out in 2016 with their second album Romantic, they switched labels and asked Will Yip to produce their third effort. Named Bandcamp Daily's Album of the Day upon its release in mid-2019, Patience burns white-hot with sadness and anger. Mannequin Pussy plays with ferocity while also showing unabashed vulnerability—one minute, singer Marisa Dabice is unleashing a storm of furious screams; the next, she's pouring out aching confessionals. Like many of Yip's projects, Patience finds the band rounding into form with a more expansive, considered, and mature effort that doesn't lower the stakes or sacrifice the fierceness of their art.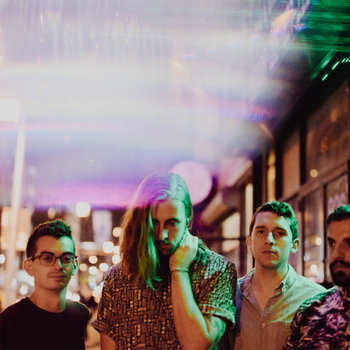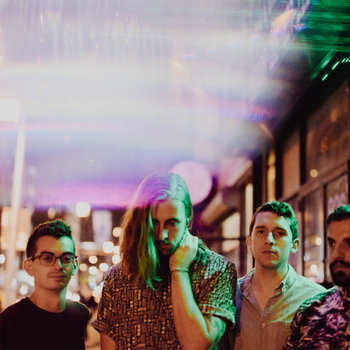 Merch for this release:
Vinyl LP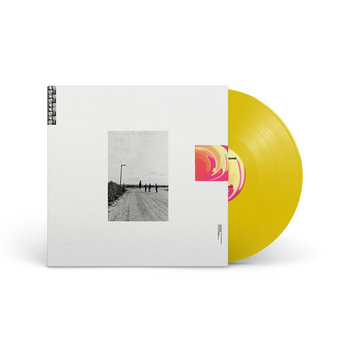 If you're looking to pinpoint a record that distills a decade's worth of Will Yip influence into a younger band, it's Caracara's New Preoccupations. The album feels like a spiritual successor to the best works by acts like Title Fight, Pianos Become the Teeth, and Balance and Composure, and it even includes a guest feature from Circa Survive singer and longtime Yip collaborator Anthony Green. But New Preoccupations does a lot more than simply melt down and recast the musical parts of formative records from the past decade; it boasts an inspired, audacious sound with its own distinct character and establishes Caracara as one of the most exciting new rock bands on the scene today. Yip deftly weaves together the band's loud, gigantic guitars and ambient atmospheres along with additional textures like electronic dance-floor beats and symphonic strings. From its dreamy opening notes to its big, cathartic finale and throughout the many peaks and valleys in between, New Preoccupations finds a newer band making a grand statement with the same make-it-or-break-it attitude found across all of the most impactful releases in Yip's impressive discography.