LISTS
Weird Old Americana
By Andy Beta · Illustration by Emma Shore · January 04, 2023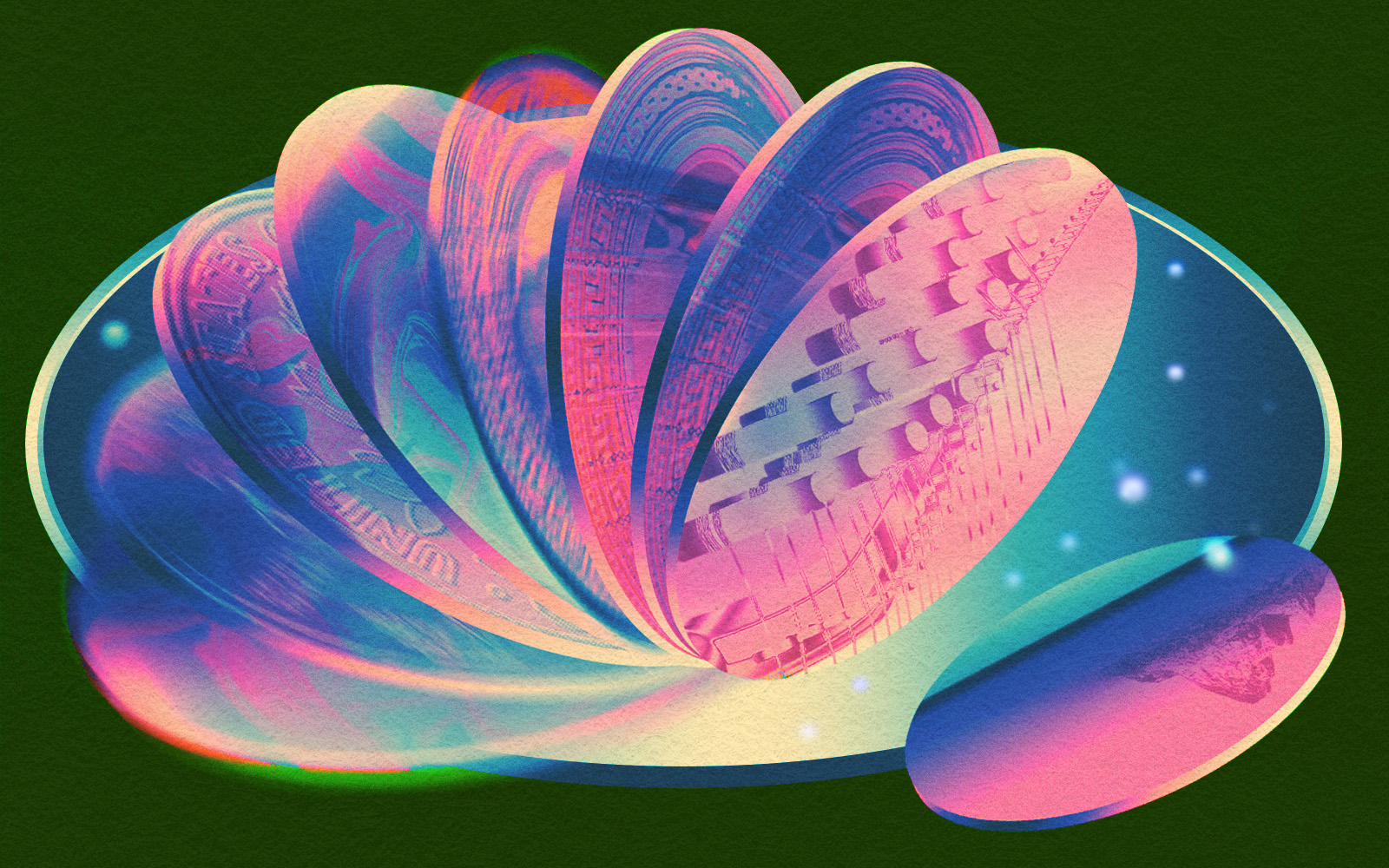 In his indispensable 1997 book Invisible Republic, cultural critic Greil Marcus wrote about being haunted by the "inescapable" sound of Bobbie Gentry's "Ode to Billie Joe" in the summer of 1967, a song powerful enough in its hush that time could be "brought to a halt." "I remember driving then with the song on the radio," he wrote, "trying to follow its sliding phrases, drifting into its miasmic trance, and plowing straight into the car in front of me." Marcus may have caused a ten-car pile-up had he heard "The Boy Called Billy Joe." Penned by Stephenville, Texas country singer Carroll as an answer to Gentry's song, it's creepy and peculiar. Carroll's molasses-thick Texas accent can barely get words like "Choctaw" and "Tallahatchie" out, yet it nevertheless sounds like it's being whispered from the beyond by the titular character (who, if you aren't familiar with Gentry's original, jumps off the bridge).
This tune might have slipped through the cracks of time were it not for the eerie compilation Ghost Riders, which includes it alongside 16 other near-forgotten ballads and dirges, culled from the underbelly of the American record industry. Released by the Australian label Efficient Space, the compilation uncovers a common thread between the likes of Carroll (who only recorded but two 45s during his career) and long-forgotten garage bands of the 1960s and early '70s.
Ghost Riders isn't the only album sketching out terrain beyond Marcus's oft-used phrase "old, weird America." (It's also not the only set that touches upon Gentry's spectral ballad.) Recent compilations and reissues present a glimpse of the American landscape in the psychic wake of the 1960s that deepens the mystery of the place, drawing not only on folk and country, but also ambient, R&B, funk, exotica, gospel, classic rock, and other un-slottables. (Not to mention an album from Weird Al Yankovic's old roommate.)
---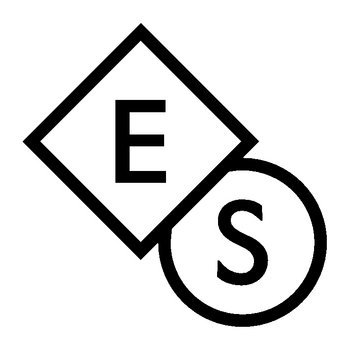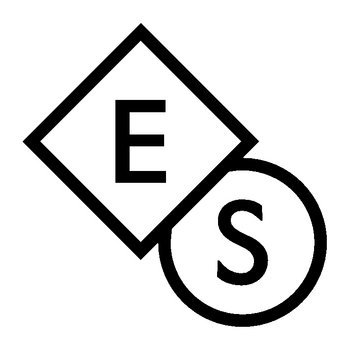 Merch for this release:
2 x Vinyl LP, Compact Disc (CD), Other Apparel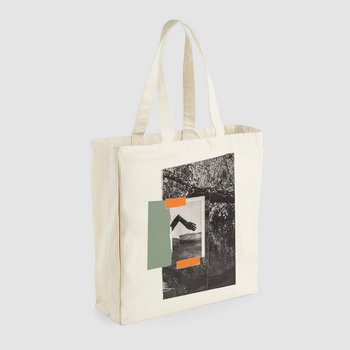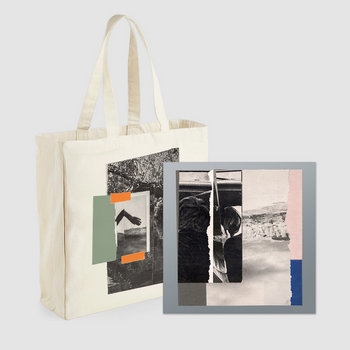 Ghost Riders reveals the shadows lurking behind the '60s America and the sunny exterior it projects. Efficient Space's Michael Kucyk calls the set "a Lynchian battle of the bands," rendered by sullen teenagers, frustrated players, and outsider folks who used jangly, slightly detuned guitars, sparse drum kits, and depressed chord organs to realize their songs of heartache and ennui. There's a ghostly cover of the Beatles, plenty of Byrds' homages, the aforementioned answer to "Ode to Billie Joe," and much more. Sides come from displaced folks from small towns like Malvern, Arkansas; Niles, Ohio; Moscow, Idaho; Clinton, Iowa. These locales are all connected by a wistful sense of loss, and the songs—which hover around folk and country balladry without rightfully settling down anywhere—are cloaked in such cavernous reverb as to feel haunted and non-corporeal.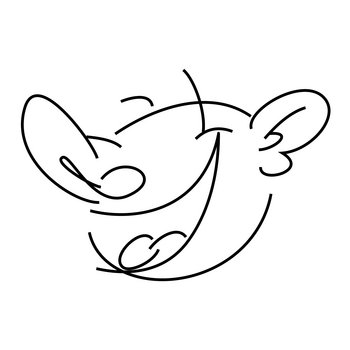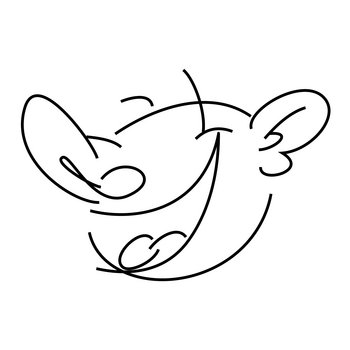 Merch for this release:
2 x Vinyl LP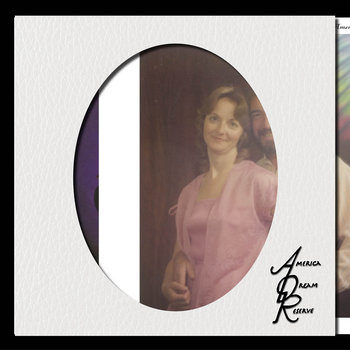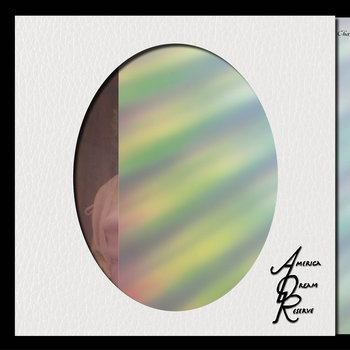 Similarly intrigued by post-'60s America and what lies in the darkness of otherwise sun-baked landscapes, Smiling C's America Dream Reserve looks beyond the garages and teenage bedrooms of America to another shadowy locale displaced from time: the hotel lounge bar. Compiled by Club Meduse's Charles Bals and Smiling C's own Henry Jones, the comp delves into what The Fall's Mark E. Smith once called the "lie dream of a casino soul." The collection is populated by lifelong losers, slot machine singers deluded into thinking they're about to hit the jackpot, and day-drinking husband-wife duos abound, all of them using chintzy drum machines and cheap synthesizers to woozy effect. Covers of Todd Rundgren and the theme to Rocky III pop up, but it's the drunken terrain of entries like Micksun's "Pagliocca (Sad Clown)" and Victoria's "Bop Solo" that reimagine the American Dream as a desert mirage. Full of dissipated dreams, emptied bank accounts, loud wallpaper, and overturned ashtrays, almost every song on America Dream Reserve soundtracks happy hour in the middle of nowhere. (Read a full feature on the album here.)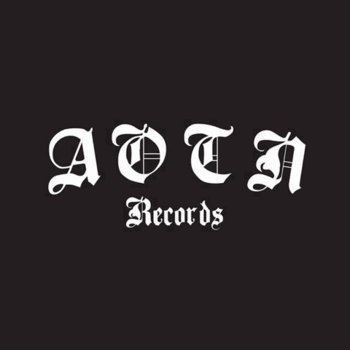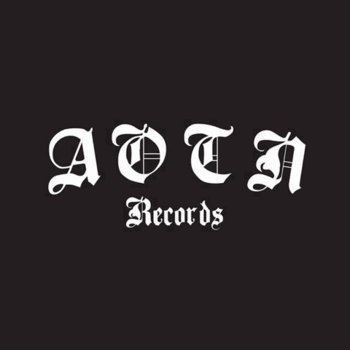 Merch for this release:
Vinyl LP, Cassette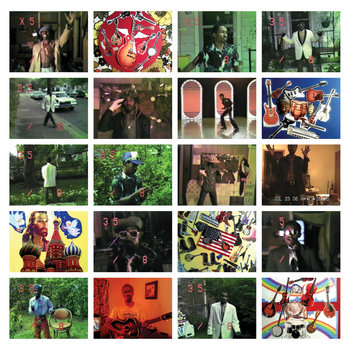 Say "Nashville" and the mind instantly thinks "Country Music Capital of the World." Let this compilation of homemade tapes from the minds of locals Lee Tracy and Isaac Manning immediately deep fry such expectations. Tracy grew up on the city's southside, while Manning hailed from the northern part. Just a mile off of the tourist-friendly Music Row, their paths crossed in the city's Edgehill Projects. When Manning walked by one night and overheard Tracy's tight funk drumming and soulful pipes, their collaboration began in earnest. Their home-recording set-up full of Yamaha, Roland, and Casio gear, with Tracy letting it all fly, yielded dozens of tapes (and VHS videos) that never saw the light of day until 2022, when they were compiled by Brian Sears and released by Athens of the North as Is It What You Want. While a band like Guided by Voices was churning through classic rock up in Ohio starting in the late '80s, some 300 miles to the south, Tracy and Manning were feeding the sound of Black America to their 4-track like a wood chipper. There are sweet bits of soul balladry, doo-wop crooning, Prince-indebted funk, old school hip-hop, and honeyed gospel in abundance throughout, but you'll have to dig through layers of distortion, tape hiss, and lo-fi gunk to get to it. A satiny Whitney Houston ballad gets recast as a synthesized yet heartfelt cut of deep soul, a re-imagining so complete so as to be unrecognizable at first listen. It's but one of the set's many gobsmacking treasures; You'll never hear "old, weird America" the same way after.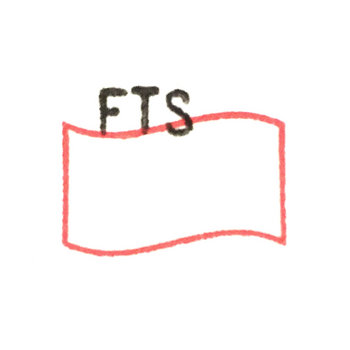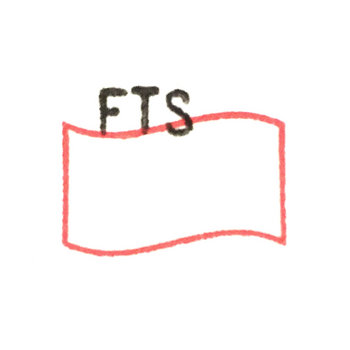 Merch for this release:
Vinyl LP, Compact Disc (CD), , T-Shirt/Shirt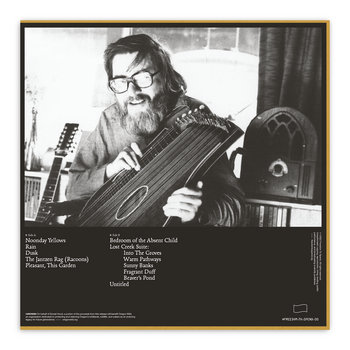 Ernest Hood was a gifted string player who might have had a career in big band jazz, but a bout of polio in the 1950s confined him to a wheelchair. Undeterred, Hood began to focus on the zither (which he could hold in his lap), co-founding Portland community radio station KBOO, and capturing the daily sounds all around him in the Pacific Northwest using a wire recorder (and later a tape recorder). He was charmed by the sounds of kids playing on the street, bird calls, gurgling water, overheard conversations at the trading post. Weaving it all together, Hood crafted 1975's Neighborhoods and released it on his own. It's a classic that, at the time, didn't reach many folks, its vision of what ambient could mean replaced by Brian Eno's vision instead (Discreet Music was released the same year). Yet in hindsight, Hood's ambient music is more magical and childlike with wonder, a misty forest path not taken by the masses. With his primitive synthesizers and zither strings that sound as if they're played by the wind rather than by human hand, it's a truly charming album, spun together in the rural woods of Oregon. (Read a full feature on Ernest Hood here.) But it wasn't the only album Hood recorded. Thanks to the diligent archival work of the Freedom to Spend label, more tapes from Hood's collection were uncovered, revealing even more dreamlike work. This set compiles the finished yet never released album Back to the Woodlands. Dreamy and as invigorating as mountain air, the music can sound like an old-timey country band or like morning dew on a spider web.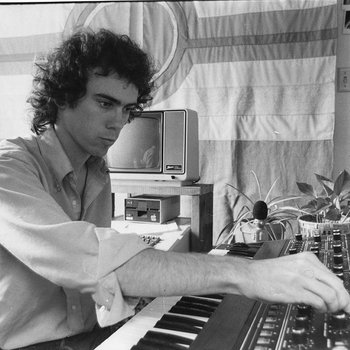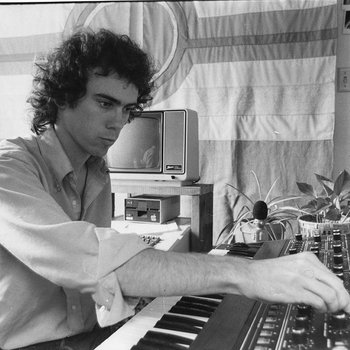 Merch for this release:
Vinyl LP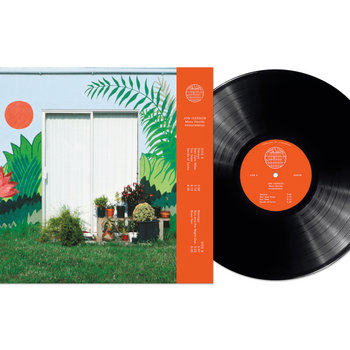 It was the late 1970s and California guitarist Jon Iverson had visions of joining a rock band, playing music with his roommate at the time. But when your roommate is "Weird Al" Yankovic, things might not go according to plan. Iverson helped Yankovic record some early demos, but it would be a few more years before he began recording in earnest himself, with mandolinist Tom Walters. The duo recorded for country music producer Guthrie Thomas's label back in 1984, but what stood out were the curios where Iverson's new-fangled electronic gear took over. No doubt country pickers were baffled by what they heard back then. Restored and compiled by Canada's Séance Centre, these songs (and a few unreleased demos) now create the heady set Many Worlds Interpretation. Iverson was enchanted by the synthesized sound of the Berlin School, utilizing Mini-Moogs and early computers in conjunction with Walters's guitar and mandolin strings to concoct a hybrid sound somewhere between John Fahey and Tangerine Dream. If you ever wondered what kosmische Americana might have sounded like, Iverson was a trailblazer, arriving at a place both wondrous and weird.