LISTS
The Enchanting Musical Universe of Virginia Astley
By Andy Beta · April 04, 2022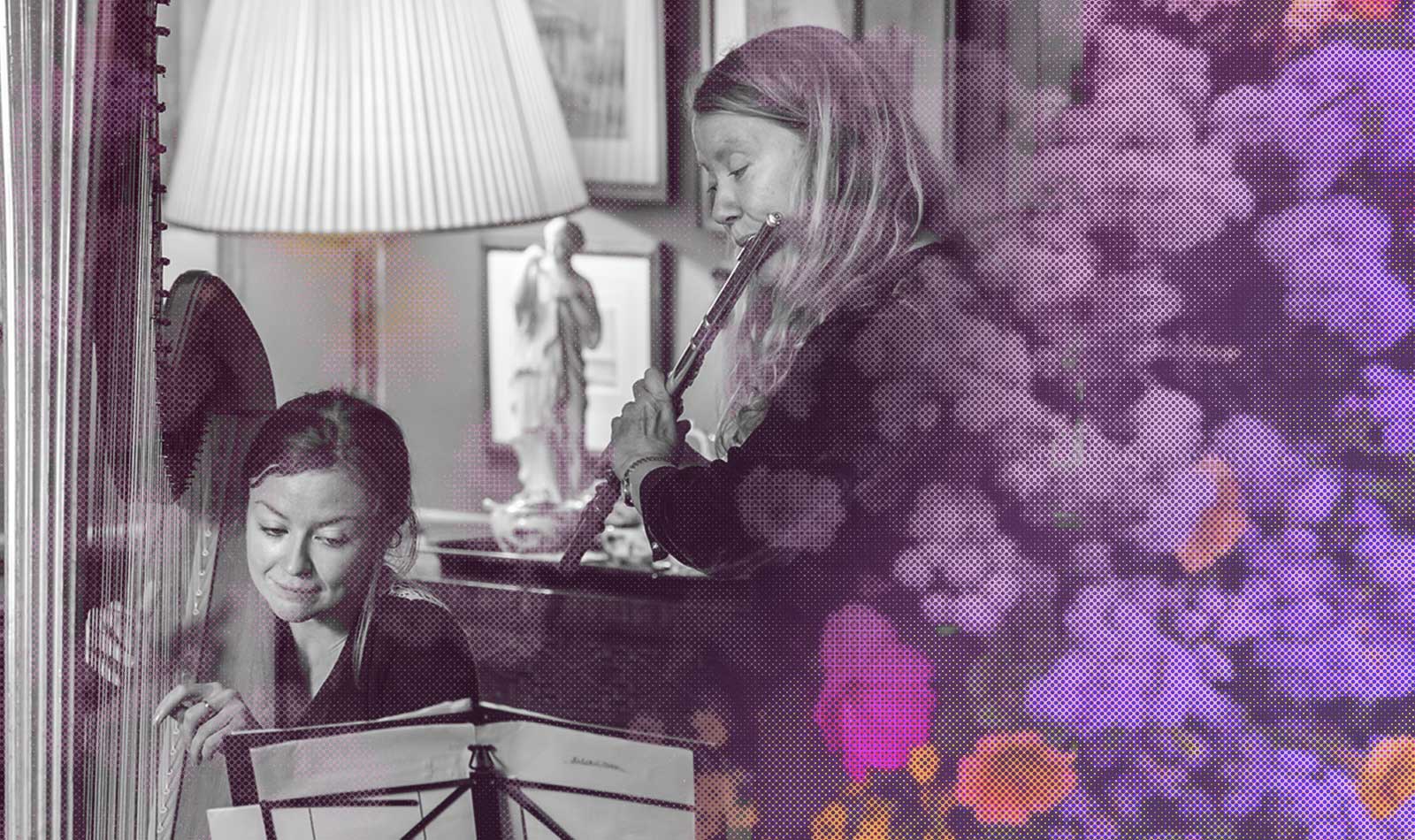 Virginia Astley is British music royalty. Her father was composer Edwin Astley, who boasts over 100 film and television soundtracks to his name (including the iconic theme to The Saint); her brother Jon is a recording and mastering engineer with credits on albums by The Who, Joan Armatrading, and Judas Priest, to name just a few. The Who's Pete Townshend is her brother-in-law. But even without that bloodline, Virginia's hushed, exquisite music stands on its own merits, remaining as charming and transportive as when it was first released in the early '80s. "I don't feel a life in music was predetermined," Astley says from her home in rural West Dorset. "My parents never pushed any of us in any particular direction. My dad always said he felt blessed at having earned a living doing what he loved to do. I am the only one to have followed in his footsteps. I too feel blessed."
Astley's music draws on melodies that seem to arise out of the ancient British countryside, paired with the bright and shimmering synthesizers that defined that era. She's taken by bucolic landscapes and the poetry of her homeland. These days, she's more likely to read her poetry before a captive audience, visit the historical homes of her literary forebears like Thomas Hardy or else stroll the countryside, attuned to any inspiration that she encounters on her walks. "I often write about walking and often make notes when I'm walking," she says.
Her earliest memories of her father were of him working until late in the night composing scores while she and her twin sister Alison drew on the blank backs of the shooting scripts piled in his study. When she was eight, her older sister married Townshend, who Astley says was, "a fantastic older brother-in-law who bought us great presents, including a load of great albums when I was older, like Talking Heads' 77, Lou Reed's Transformer, and also Bob Dylan! Dad and Pete would have some interesting discussions over Sunday lunch."
Her father might not have urged Virginia to follow his career path in music, but he did serve as a beacon when she began playing piano and flute and writing her own songs. "Although classically trained, I listened and enjoyed all kinds of music," she says. "This is something I very much took from my dad, who never liked making divisions in music." While her teen years coincided with the rise of the Sex Pistols and the firestorm of punk, Astley admits that the trend mostly passed her by. Instead, she found a sound more to her liking in the post-punk bands that arose in the Pistols's wake: The Teardrop Explodes; Echo and the Bunnymen; OMD; Joy Division; Japan; Magazine; The Associates; New Order; Scritti Politti. After leaving school, she moved to London to study at the Guildhall School Of Music.
Virginia played keyboards in short-lived new wave outfit the Victims of Pleasure and also played with all-girl group the Ravishing Beauties. She returned to piano and flute when she arranged The Ballad Of Etiquette, the debut album for Skids's frontman Richard Jobson. Her bands also opened for The Teardrop Explodes and Bill Drummond—years before he was a prime instigator in the KLF—asked Astley to record an album for his label. Before she knew it, Astley's musical career was afoot.
---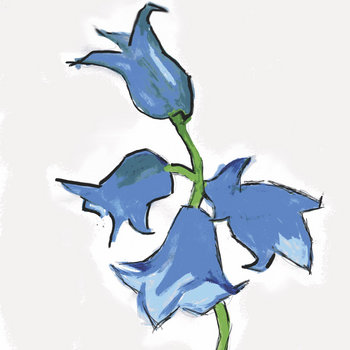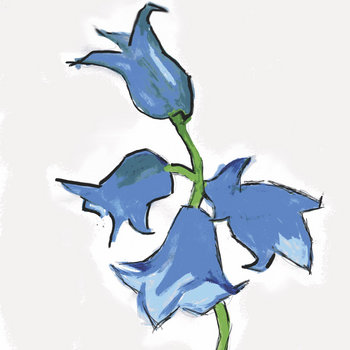 Merch for this release:
Compact Disc (CD)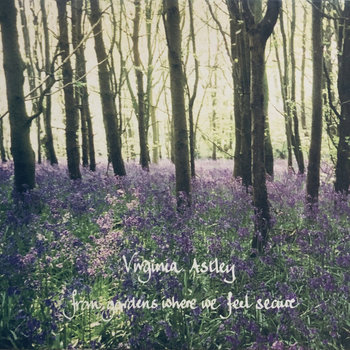 "Bill [Drummond] asked if I would record an instrumental album for Zoo [the label home to The Teardrop Explodes and Echo and the Bunnymen at the time —ed.]," Astley recalls. "I set about doing this with my boyfriend Russell Webb. We did it in a very home-spun way, and made the album very quickly." Drummond then disappeared, leaving Astley with a studio bill to pay. The upside was that she owned the rights to her first album, the resplendent From Gardens Where We Feel Secure. A small classic of pastoral études that drift between modern classical and ambient, Astley's gentle piano and flute lines entwine with field recordings made around the village of Moulsford-on-Thames. On the original album, each side is dedicated to a specific time of day. At times, the gentle music seems to dissolve into the very air, allowing in the world surrounding it: birdsong, baying sheep, the squeaky hinge of a swing, a gurgling river, distant church bells. It blends together like a gorgeous watercolor landscape and remains one of the most evocative albums of the era.
Three years would pass between Astley's debut and 1986's Hope in a Darkened Heart. In the interim, she had shuttled between labels like Arista and Elektra before winding up under the WEA banner. The pastoral palette and instrumentals of Gardens gave way to gleaming synth-pop here, putting Virginia's affectless, airy voice front and center. A dreamy mix of classical strings and baroque synthesizer layers add depth to the keening, at times forlorn songs, Astley found a strong collaborator in Ryuichi Sakamoto, who contributed arrangements and sterling keyboards. "It was wonderful to work with Ryuichi. He is such an excellent musician and a very nice person," Astley says. The album also features vocals from David Sylvian as well as a string arrangement by her father.
Recorded before the release of Hope, this intimate performance featuring Virginia Astley and a small cadre of players might have been lost to time were it not unearthed and restored for release in 2020. Astley is quick to confess, "I haven't listened to the 1985 performance. I think it would make me sad to listen to. My lovely friend Martin Stephenson was sent the tape and Martin put it up for me." Astley leads a six-piece group featuring violin, viola, and cello through nearly every corner of her catalog. This set includes B-sides and songs that date back to her Ravishing Beauties days. There's also a poignant version of "Futility," a Wilfred Owen poem that had previously only appeared on an NME cassette compilation back in 1982.
Only released in Japan in 1996 (the U.S. edition is a bootleg, per her website), on this album Astley moves closer to the written word in her own music. (The title comes from a line in the W.B. Yeats poem, "He wishes for the Cloths of Heaven.") It strikes a balance between the instrumental elegance of Gardens and the delicate songcraft of Hope. In the intervening years, Astley has published two books of her poetry and it remains one of her most beloved pastimes. "It's funny but the majority of my poems are written either in, or start, in the outdoors," she says. "It's one of my favorite things: to pack a rucksack with a notebook and flask of tea, put my boots on, and head out for the day."
Self-released in 2006, this sparkling little set features Astley working in collaboration with her daughter Florence. "My daughter and I often work together," she says of their duo, wherein she recites her poetry to the accompaniment of her daughter's gentle harp. "We did do some livestreamed performances last year, but these were all based on the kind of performances we used to give at Thomas Hardy's house in Dorchester."
Released in 2021, Astley's most recent album Maiden Newton Ecliptic brings her music full circle. The placid harp, flute, and piano is accentuated with field recordings made during her walks through the rural regions, evoking favorable comparison to From Gardens Where We Feel Secure. These serene instrumental beds now buoy her poetry, a wedding of meter and melody. Both albums use the concept of a spring day for their structure, what Astley describes as "a 24-hour walk round the West Dorset village of Maiden Newton, a day on the cusp of spring." She adds that she recorded the final two tracks as a reprise situated in midsummer, looking back, wistful with memories of times now past.