LISTS
Drummer Valentina Magaletti is a Musical Chameleon
By Matthew Schnipper · August 25, 2021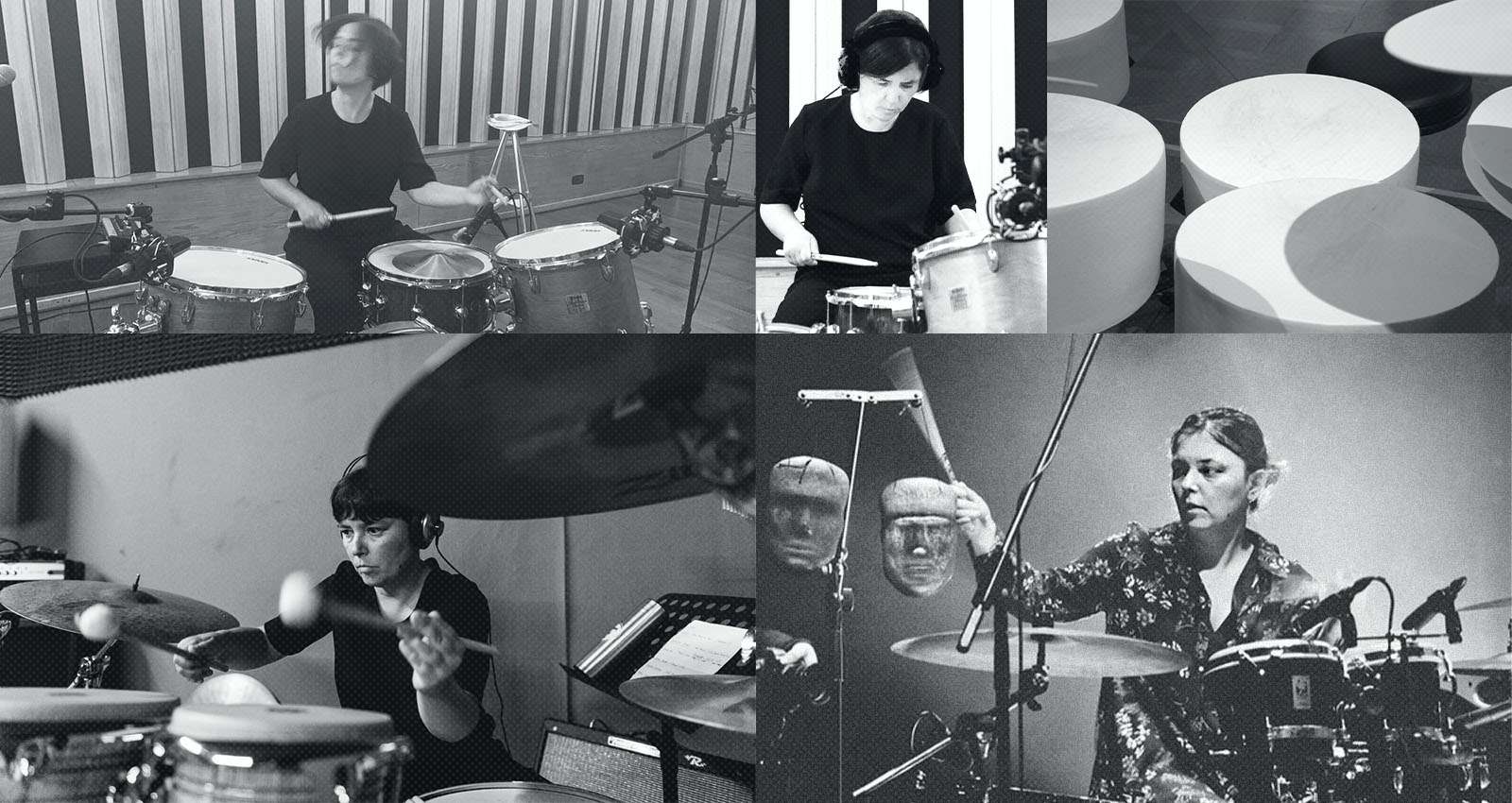 In 2016, the sculptor Yves Chaudouët made a drum set out of porcelain. Called the Batterie Fragile, or "fragile drums," he needed a delicate yet expressive player to bring the object to life. So he turned to Valentina Magaletti, an Italian drummer with a voracious appetite for expanding the possibilities of percussion. The result of her performance, a 10" EP, Valentina plays the Batterie Fragile, features two long improvisations. The first is a woozy, punchy session, as if Magaletti had stumbled drunk to the instrument and tried fruitlessly to keep time. It's unclear how they're made, but at one point, the sound of gurgles is audible. The second improvisation is a controlled experiment, with meticulous brushing of the drums occurring at a marchlike pace. Vivid texture is present in each note, the roughness of the porcelain against the spindliness of Magaletti's brushes. It's like ASMR meets a furious jazz solo.
To create the pieces, Magaletti says, "I applied wood and metal and rubber to the porcelain. My starting point is always textural, and I'm very interested and enchanted by friction." In projects like the Batterie Fragile and her percussion duo CZN, an ecstatic free-for-all monster drum jam, the desire to exploit those possibilities of friction makes immediate sense—it's built into the ethos of the sound. But Magaletti keeps the same experimental approach to drumming in her more traditional projects, too, like the indie pop group Vanishing Twin, or as a co-writer with the R&B singer Lafawndah. Though her playing may be unorthodox, her attitude is practical. "There's nothing wrong with being direct," she says.
It's evening in her native Italy when I reach her via Zoom in late July. In a few hours, she will be performing a live soundtrack to a projection of silent films, something she does now and again. Everything, it seems, is something she does now and again. "I love being promiscuous with music," Magaletti says. Her endless list of credits reflects that insatiability. She is sharp and even academic at times, having come from a conservatory background. But she wields her extensive knowledge of musical history and technique like a fan. She's never snooty, always curious and giving. "When I want to say something, it doesn't really matter how many words or how many little beautiful adverbs or adjectives I use, as long as I, you know, I resonate with your vibe." Largely due to that can-do attitude, as well as her ability to shapeshift musically, Magaletti's become an in-demand player. Because she is interested in electronic music, she's able to bring an organic feel to digital productions that might otherwise feel stale. The shake of her hi-hat or slash of her snare, paired with digital bass, creates a hybrid sound that feels fresh. These days, having her name in your album credits is something of an avant-garde Seal of Approval.
Alongside producer Al Wooton, formerly known as Deadboy, her project Holy Tongue is a dubby soundscape where the duo's contributions melt into one voice. The group has its roots in the '80s sound of London, the mix of dub and post-punk so unique to that city's makeup. And she credits the wet "sonic DNA" of the UK as a crucial factor in making the music gel. "We've been in the rain for so long, and you can just feel that." The music feels like a garden during a downpour, someplace romantic you can step inside.
Holy Tongue is just one of the many recent projects to bear Magaletti's name. For Moin, her collaboration with the grim production duo Raime, she created drum parts which they sliced and diced to create a new-fangled approach to noise rock. Some artists might bristle at having their work disassembled in this way; not Magaletti. "It's fantastic!" she says, with signature cheer.
Here are seven pieces that show the diversity of Valentina Magaletti's skills as a drummer.
---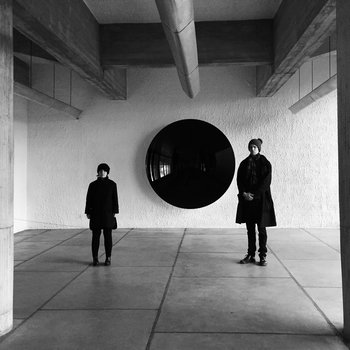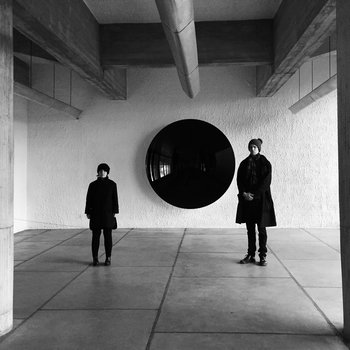 Merch for this release:
Vinyl LP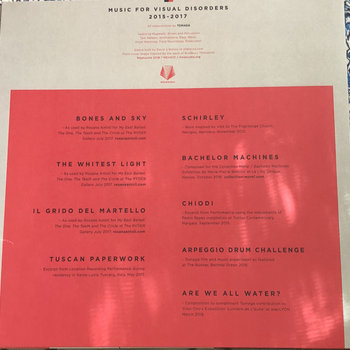 A collection of tense, beautiful songs, Music for Visual Disorders is an album from the duo of Magaletti and Tom Relleen, who died in 2020 of stomach cancer. Nominally a jazz group, Tomaga explored all types of nooks with equal pomp and flair. What makes this album such a standout is the swath of sounds it touches. The skittering percussion and drone that comprises "Il Grido Del Martello," for example, would be as at home ending a yoga class as it would in an improv set. "The Whitest Light" is a piece of meditative post-rock. "Chiodi," with its weird cranking sounds and muffled microphone bleats, could have been lifted from an album of Midwestern noise. This is a good place to start for an adventurous listener wanting to get a sense of the breadth of Magaletti's skills.
Merch for this release:
Vinyl LP
A drum jam supreme, Commutator consists of two 16-minute tracks where Magaletti and percussionist João Pais Filipe play at full tilt. The ritualistic rhythms of the toms, paired with eerie vibrations of an unidentifiable nature, give the record the feel of an ayahuasca ceremony. This, as well as their previous release on Trilogy Tapes, has found an unexpected home on dance floors. A club audience "wasn't my original intention," says Magaletti, who originally viewed the work as more "world music-ish." But she's happy to see the record's interdisciplinary usage. "It's very refreshing to me that it pleases both worlds."
In the '80s, UK musicians lost their minds when they heard Jamaican dub. They wove the music's deep echoes into the post-punk they'd been cultivating, creating a fresh and haunting sound. With Holy Tongue, Magaletti and producer Al Wooton update the UK take on dub with a new level of saturation and crispness, Magaletti's serpentine drumming melding into Wooton's bulbous basslines. This second EP is playful and ferocious, music fit for a funky seance.
Valentina Magaletti and Marlene Ribeiro
Due Matte
Merch for this release:
Vinyl LP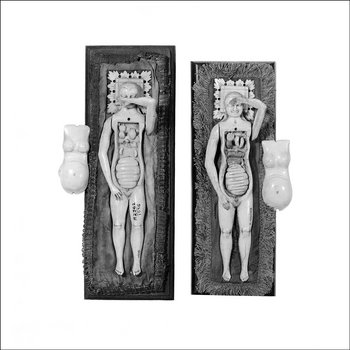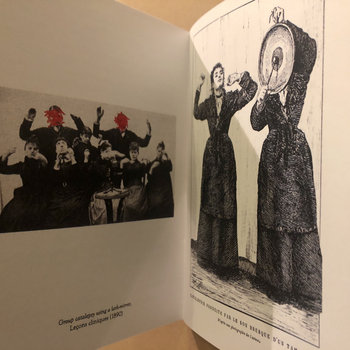 Despite sounding like a borderline noise record, Due Matte has got a lot of verve. Magaletti and her partner in the project, Marlene Ribeiro, play a washing machine, an oil drum lid, handmade instruments, and "objects collected from the street in Porto." The album was recorded as part of a residency in the Portuguese city, and it's full of the rattling clamor indicative of time spent in a vibrant coastal city.
Merch for this release:
Vinyl LP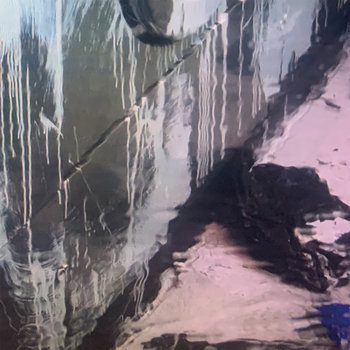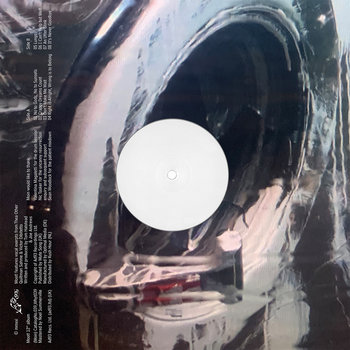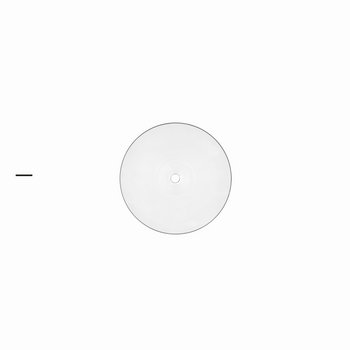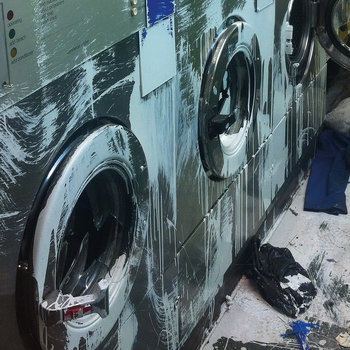 Moin is Joe Andrews and Tom Halstead of Raime on guitar, bass, and electronics, with Magaletti providing drums. This is the closest she comes to being a human drum machine, as the percussion parts she played were done in isolation, with Andrews and Halstead shredding them to fit the powerful rock songs they built. The end result is something like a controlled explosion. An absolute ripper of a record.
Merch for this release:
Vinyl LP, Compact Disc (CD)
Magaletti calls Vanishing Twin, "my last concession in terms of a band." She speaks tenderly about the quintet, of which she is a principal songwriter. Though their music is much more straightforward than any other of Magaletti's projects, their brand of psychedelic pop is still plenty frisky. The Age of Immunology is their sophomore album, and it's a truly blissed-out romp. Magaletti keeps the beat until she doesn't, and her drums flutter away alongside the vocals, both drifting off into the clouds.
Valentina Magaletti and Julian Sartorious
Sulla Pelle
Merch for this release:
Vinyl LP
Where the ecstatic music of CZN is ayahuasca-ceremony appropriate, Sulla Pelle is a record better fit for the type of drugs that can cause paranoia; or, perhaps, for any activity you'd do in a cave, sober or otherwise. In Sartorious, a percussionist's percussionist, Magaletti has a worthy collaborator, and the two of them hammer their way through a collection of feral tunes. Sometimes, they sound like metal raindrops obliterating your roof. Sometimes like the storm has just passed—but you've got a feeling it might return any second.