LISTS
The Hardcore Heritage of Upstate New York
By Shannon Nico Shreibak · Illustration by Dohee Kwon · September 16, 2021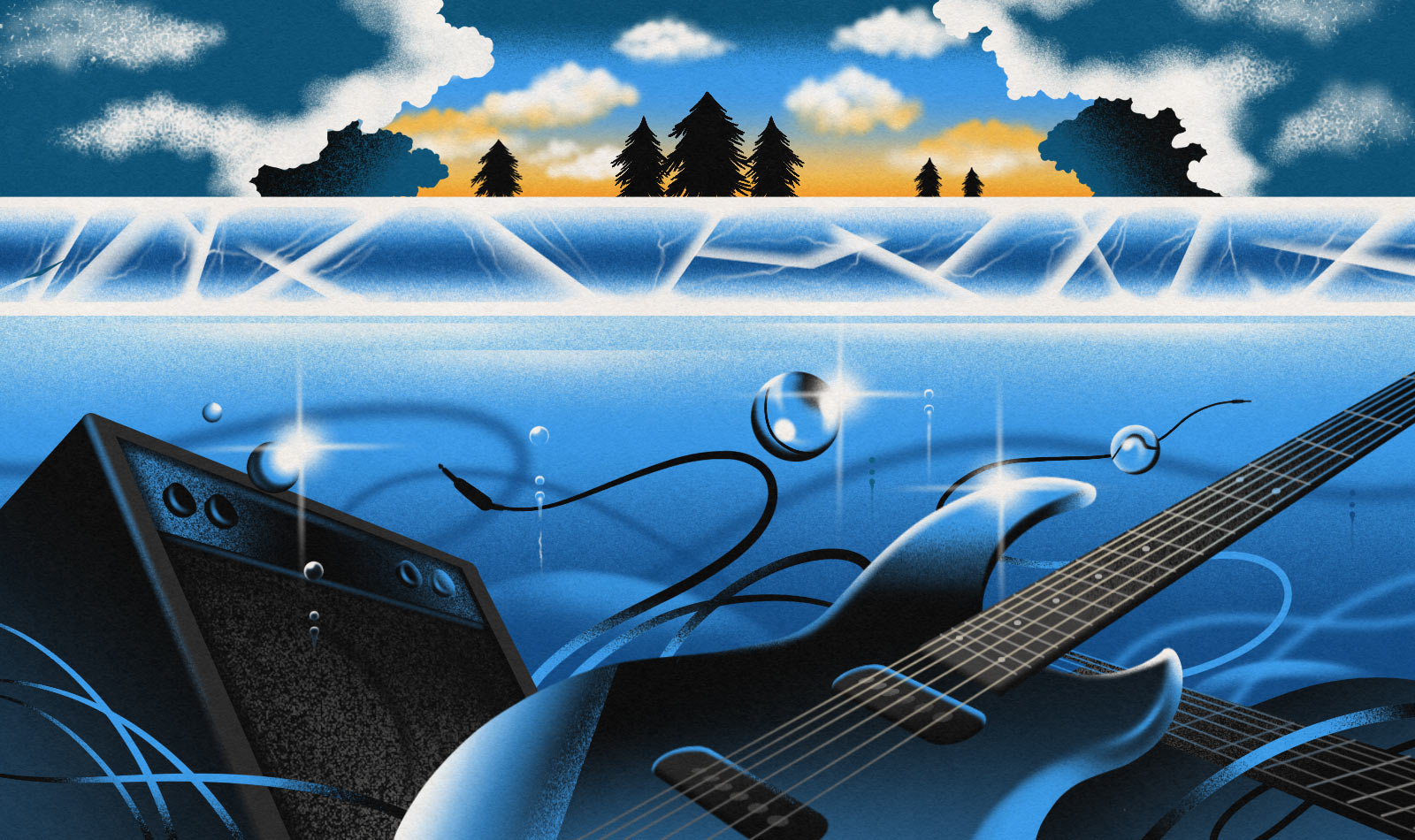 The geographical boundaries of upstate New York have been a topic of contention for years, never yielding a unanimous definition. The debate has inspired comical missives ("Everything north of Zabar's," one Twitter user quips) and heated public deliberations. What can't be dismissed, though, is the enduring influence that upstate cities Albany, Troy, and Syracuse have had on hardcore and heavy music.
Informed by brutal winters and working class spirit, this trio of musical boom towns have endured as breeding grounds for heavy music fit for heavy times, with collaborative scenes galvanized by the fresh talent sprouting from the State University of New York's nearby campuses. Along with serving as the bailiwick for seminal hardcore bands like Agnostic Front and Madball, upstate New York also spawned "Troy-core," a hyper-local subgenre that fuses the brutality of hardcore with the sonority of metal.
It's not all about riffs and wreckage, though. Running the gamut between heavy music's many poles—from the taut, poetic punk of Self Defense Family to the grizzled thrash of Dying Breed—this patch of New York has spawned some of the most diverse acts under the heavy music umbrella. While the boundaries of upstate New York might remain an enigma, the music created there is doggedly self-assured—it is the sound of a region etching its own place in history.
Here are some of the artists carrying on the tradition of upstate New York's hardcore history.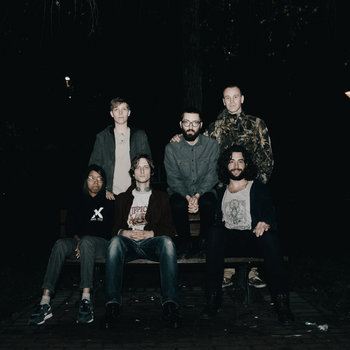 .
00:10 / 00:58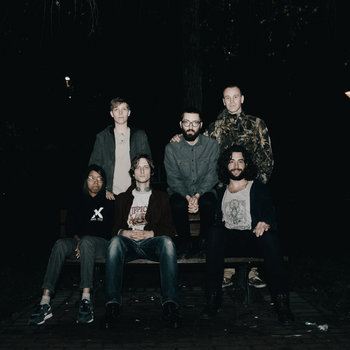 Hellbent on replicating D.C. punk's Revolution Summer era in the heart of the Albany and nearby "Spindle City" aka Cohoes, New York, End of a Year meshes post-hardcore dynamism with vocalist Patrick Kindlon's bone-dry witticisms. While the band has matured into the global collective Self Defense Family, End of a Year's kinship with their hometown is omnipresent in their early works. The band's demo was recorded straight to boombox tape at SUNY Albany and local author William Kennedy, Northeastern electronics chain Crazy Eddie's, and one-time New York Knick Micheal Ray Richardson are name-dropped.
End of a Year's most realized album is, ironically, their final release under the EOAY moniker—a rousing Deathwish Inc. debut titled You Are Beneath Me. Matching Kindlon's drollest couplets ("Mistletoe tattooed to the crown of my skull/ Welcome home chapped lips"; "So you wonder what men want? Well, here's a heads-up/ Everything and then add some —and more and more") with nervy guitar-work and pistol pop percussion, this catalog coda ranks among the most idiosyncratic punk albums from New York State.
.
00:10 / 00:58
After spending nearly a decade performing with End of a Year, Kindlon kickstarted the changeover to the band's new format by petitioning a rolodex of studio players and touring musicians to assemble Self Defense Family, a rotating collective of vocalists and musicians.
Upon announcing their name change, SDF offered a reinvention of End of a Year's magnum opus, You Are Beneath Me, by stripping back to sparse instrumentation and swapping Kindlon's lead vocals with the dulcet tones of Caroline Corrigan, a singer-songwriter of the Albany-based Red Lions. A testament to the gospel of collaboration that pervades the upstate scene, You Are Beneath Her subverts the boundaries of hardcore while galvanizing cross-genre fraternization.
.
00:10 / 00:58
Cutting their teeth in upstate New York, Escuela Grind (rough translation: "Grind School") butchers the blood-and-bones of grindcore and powerviolence down to their grisly essentials. A majority of the tracks that comprise their debut album Indoctrination barely reach the one-minute mark, bursting with down-tuned guitar and Katerina Economou's gutting wails. As much as Indoctrination is an exercise in form, it is also a reinvention of minimalism, using as little frill and froth to achieve paramount noise. What's more, Escuela Grind offers a safe gateway for grindcore unmarred by machismo rhetoric and rails against the status quo with tracks like "Incel Circle Jerk" and "Private Vice Public Benefit."
.
00:10 / 00:58
Albany, New York quartet Fine Grain float in a purgatory between shoegaze haze and punk posturing. The band's most recent album, Missing Adult, is a marked departure from the unripe dude-core of their past, instead opting for prog-inspired riffs, post-punk murk, and the occasional ripping sax solo. From the gang vocals that characterized Troy-core ("Calculate") to distortion -eavy riffage ("Strings Attached"), Fine Grain offer up rambunctious reverie fit for hardcore fans of all generations. Fine Grain's maturation is a testament to the transformative possibility of punk, showing how pulled threads of the past can still stitch together a promising new future.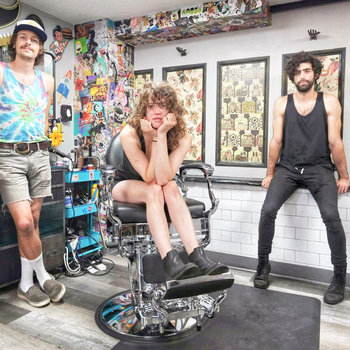 .
00:10 / 00:58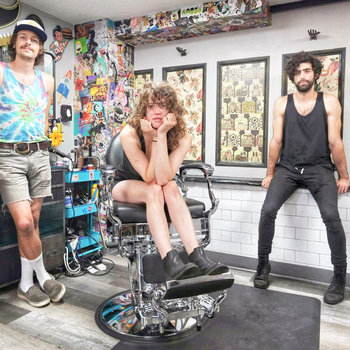 Troy, New York trio Candy Ambulance are nothing if not humble. The band's self-disclosed creative process entails "honing their songwriting and touring around in a Toyota Corolla." Bobbing and weaving between lanes of grunge, punk, and alt-rock, Candy Ambulance are a prime example of the region's stylistically adventurous output. Vocalist Caitlin Barker's rousing delivery is at once brazenly vulnerable and righteous, always robust enough to tangle with Jon Cantiello's steady drums and Jesse Bolduc's bass grooves. Poduced by The Replacements' Tommy Stinson and featuring guitar contributions from fellow Troy resident Josh Marré (Blue Ranger, Pinegrove), the band's's debut full-length, Traumantic, threads topics like sexual abuse, sexism, and trauma into a powerful statement of collective healing.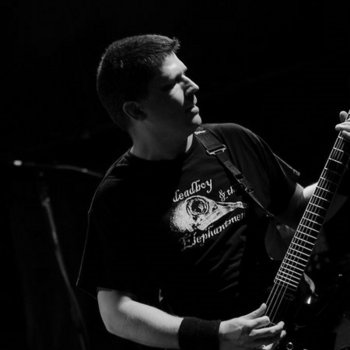 .
00:10 / 00:58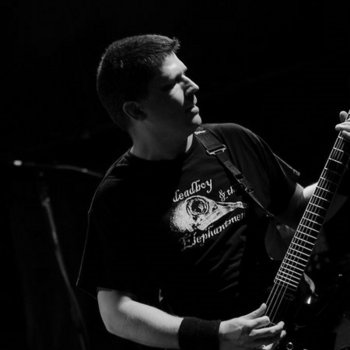 Known as one of the most staunchly embraced bands of the Troy-core movement of the '80s, Politics of Contraband formed a tradition that would be carried for decades forward, in lockstep with an uprising of hardcore and heavy metal bands devoted to an unrelenting, brutalizing strain of punk. Guitarist and vocalist Mike Stack had his hand in several foundational Troy-core bands, including Flat Broke, Politics of Contraband, Withstand, and Dying Breed. Stack's early music career spent playing in heavy metal bands seeped into his newer pursuits with Dying Breed and Politics of Contraband, reinventing the tenets of metal with gang vocals, thrash guitar, and rampant hi-hat abuse.
Mystery Girl
S/T
.
00:10 / 00:58
Merch for this release:
Vinyl LP
Mystery Girl borrows the Ramones's doo-wop and pop-informed reinvention of punk and spikes it with an upstate saltiness. Comprised of ex-members of bands Bourbon Scum (punchy dude-punk), Neutron Rats (raw hardcore), and The Rigs (sing-song garage-pop), the Albany, New York, quartet have garnered a contingent of local support throughout their four-year career and recently released their self-titled debut LP. Any cloyingly sweet bits are immediately cut by self-deprecation and tongue-in-cheek humor, a welcome calling card from Mystery Girl. It's a low-stakes, rambunctious take on punk, and it's no less necessary than its more austere counterparts.