LISTS
Musicians Turning Trash into Musical Treasure
By April Clare Welsh · Photos by Josie Keefe · January 20, 2022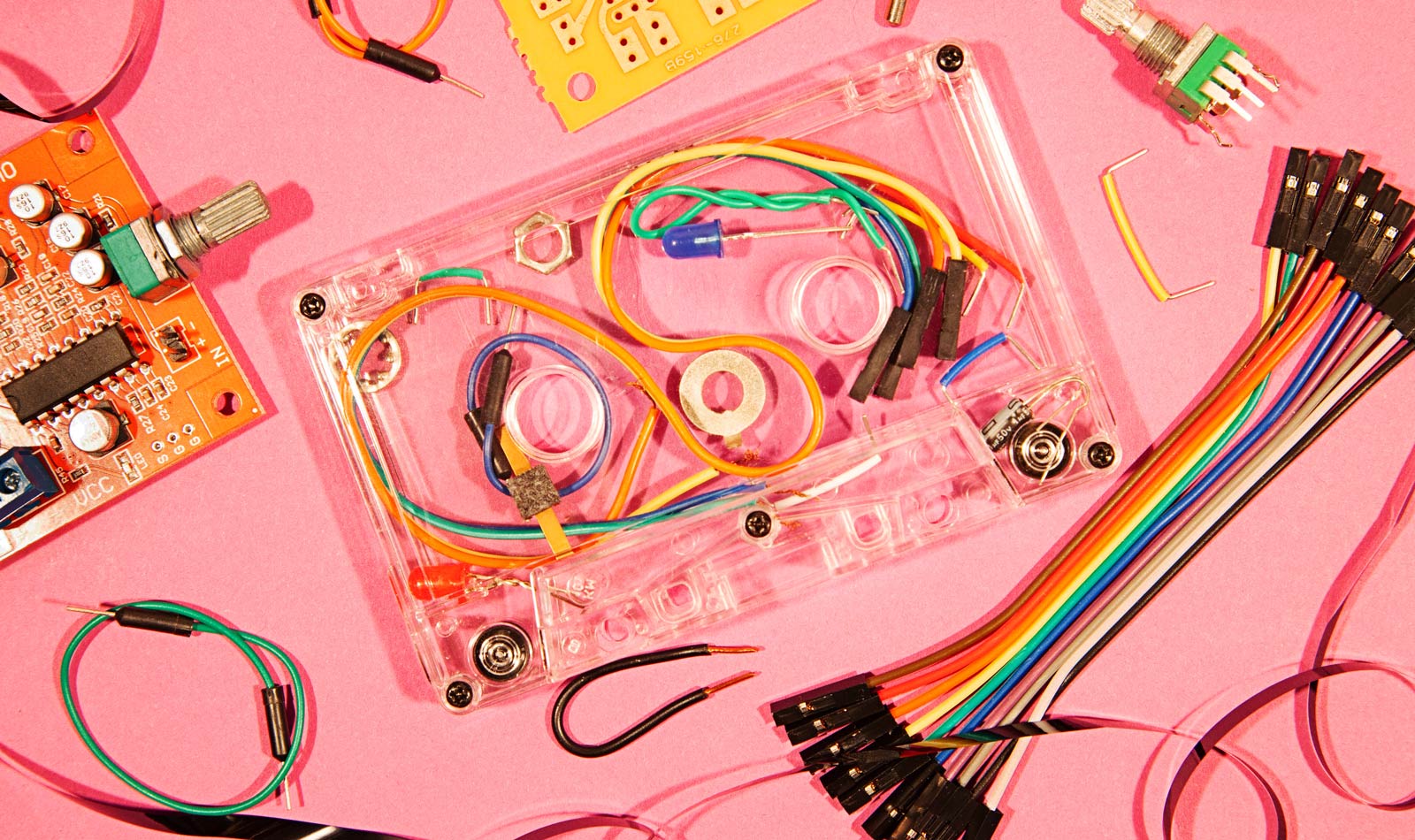 The phrase "upcycling"—the planet-loving practice of breathing new life into old things—was coined by German engineer Reiner Pilz in 1994, but the concept behind it has arguably been around since the beginning of time. The process of repurposing discarded items to create entirely new objects could be read as an antidote to mass consumerism, reducing the amount of waste sent to landfills while also cutting out the energy required for production of new goods.
The history of upcycling in a musical context is robust. The avant-garde movement has long been associated with rule-breaking instrumentation like prepared piano, while the DIY electronics community has its cult of circuit-bending devotees who turn old computers into new instruments. And steel pan drums, which were first popularized on the Caribbean island of Trinidad, were historically made from oil drums and scrap metal, giving genres like calypso and mento their classic sound.
Today, environmental principles often guide the artists who choose to work with upcycled or modified instruments. For Berlin-based synth-builder, visual artist, and sewing whizz Agente Costura, sustainability is at the heart of what she does. "I never really wanted to buy new fabric or make something from scratch," she says on a video call from her studio, surrounded by her self-made "sewing machine synths." "It was always like, 'How can I take things that already exist and remake them?'"
Kampala, Uganda-based synthesist and Nyege Nyege Tapes associate Brian Bamanya, aka Afrorack, recycles sheet metal from computer cases to create panels for his impressive DIY modular synth. "I'm very conscious of what's happening in terms of capitalism and how we're always looking to buy the next new thing," he says. "There are no places to dispose of electronics—especially in our countries—so it's just going to end up in landfills, adding pollution everywhere."
Elsewhere, artists like U.S. synthesist Lori Napoleon, who records as Antenes have used old telephone equipment to create synths and sequencers from switchboards and calculagraphs. Others raid the kitchen for inspiration, cooking up novel "panjos" from upcycled saucepans—and sometimes even using food itself.
Using everything from old milk boxes or beat-up Volvos, here are six musicians or collectives embracing the act of upcycled instrumentation.
Merch for this release:
Vinyl LP
Originally formed in 2016 in the Democratic Republic of Congo (DRC), and now based in Kampala, Uganda, the self-described "eco-friendly-Afro-futuristic-punk-assemble" Fulu Miziki—which loosely translates to "music from the garbage"—funnel their activist sensibilities into their music-making. The multidisciplinary collective uses upcycled instruments in a bid to encourage recycling on a broader scale, and to raise awareness about environmental damage. "All of our instruments are made out of recycled materials," they say. "PVC tubes, old milk boxes, old jeans, wood, nails, glue, computer waste, and all sorts of plastic waste." Some of their more novel inventions have included using old flip-flops as percussion instruments, crafting guembris—a stringed, guitar-like instrument of the Gnawa people of Morocco—from computer cases, and making drum kits out of jerrycans. Their sound is dizzyingly danceable—a fresh, frenetic joyride of pulse-quickening Congolese soukous and rumba, electrified with digital processing.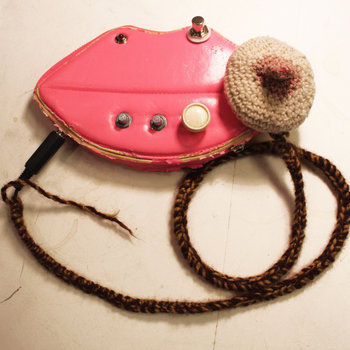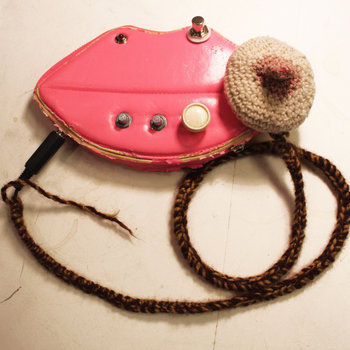 Lisa Simpson, aka Agente Costura, takes crafting to a new level. In 2003, the Brazil-born artist stumbled upon an ingenious way to combine her two favorite things, sewing and noisemaking, and she has been turning out variations of her sewing-machine synths ever since. The invention was an outgrowth of her live performance—she had begun sewing to music on stage, tracing the beat with her stitching. Eventually, she began adding contact mics to the machines, and experimenting with circuit-bending. Her latest track "bleibe recht für alle" feels like a ghostly transmission from deep underwater, where muffled voices are submerged in a maelstrom of overdriven noise, bleeps, and clicks.
"It's a never-ending road," she says. "I'm always finding new ways of playing this instrument and building this world around it." Simpson has also dabbled in other forms of upcycling, "frankensteining" vintage handbags from garbage and inventing the "Hoover bass"—a broken '70s Hoover vacuum cleaner to which Simpson added hollow medical tubing to make a twangy stringed instrument.
Brian Bamanya, the Kampala-based innovator who records as Afrorack, started out as a rock guitarist before shifting to electronic music. After "tinkering" with electronic circuits and finding some inspiration in modular synths like the Buchla and the Eurorack, he began building his own instruments, eventually replicating the latter with his own so-called "Afrorack"—the first of its kind in Africa. This DIY modular synth rig, which is made entirely from local materials, uses recycled computer cases for panels and recycled electronic components, like transistors and resistors, from discarded computers. The wires and cables come from used car parts. Bamanya's musical escapades are a testament to the versatility of modular synthesis, and his music moves from squelchy acid singles to tracks like his haunting 2020 collaboration with Javier Díez Ena, "Modugrand," where his co-conspirator's wobbly theremin is threaded through an ambient synthscape and rolling, marimba-esque percussion.
Merch for this release:
Vinyl LP, Compact Disc (CD)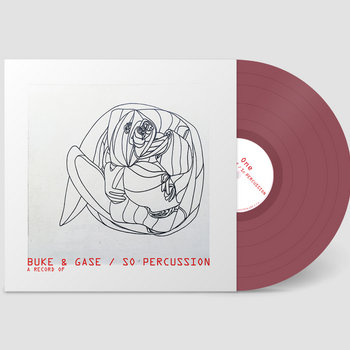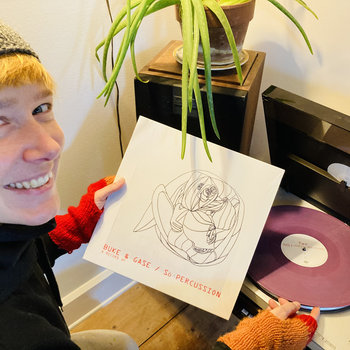 Formerly known as Buke & Gass, the Brooklyn experimental duo of Arone Dyer and Aron Sanchez have amassed a small collection of handmade instruments which they've put to use across their decade-plus of music making. Chief among these are the modified baritone ukulele, aka "buke," and the "gass"—a marriage of guitar and bass, the body of which is formed from the metal of a clapped-out '60s Volvo. Released in January 2021, the group's latest LP, A Record Of, is a wily exercise in melodic noise-rock. The album was made in collaboration with Sō Percussion, an NYC quartet who have previously incorporated things like an amplified cactus into their work, and who on this record bring in toy piano as well as various percussion instruments.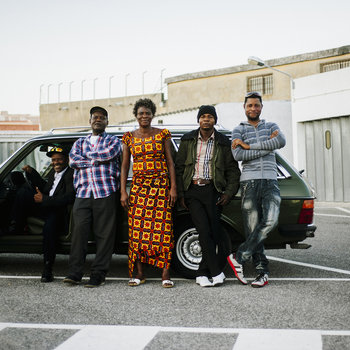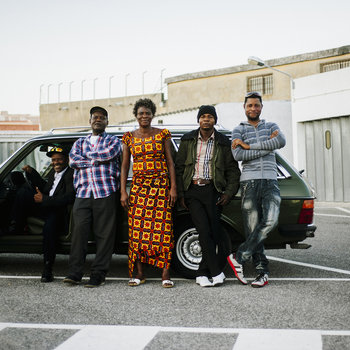 Konono No.1's upcycled masterpiece, Congotronics, was released on Crammed Discs in 2004—a whole seven years before the term "upcycling" had even been accepted into the English vernacular. Hailing from Kinshasa in the Democratic Republic of Congo and formed in 1966 by Mingiedi Mawangu, the DIY trailblazers champion the hypnotic allure of Bazombo trance via an array of handmade instruments. Among these are bass, medium, and treble electric likembes (a Central African thumb piano), which they amplify by adding homemade magnetic pickup microphones made from magnets salvaged from car parts. They also integrate a collection of percussion instruments forged from pots and pans.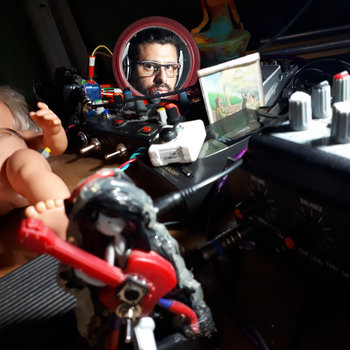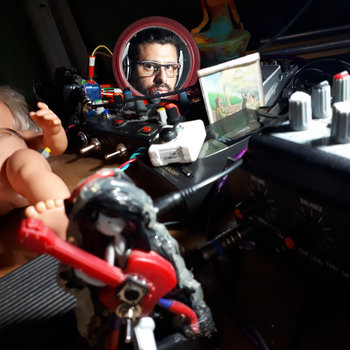 Released in December 2020, the compilation Mapa sonoro Latinamericano de Circuit Bending is a sprawling sonic map encompassing more than 30 artists from 11 countries. Across 35 tracks, these circuit-bending artists hack everything from plastic turtles and Speak & Math educational toys to old TVs and radios for their bespoke synths and other electronics. Highlights include the fizzing noise of "Mensaje sin Cuerpo" from Argentinian artist Jennifer Drone, the glitchy IDM of "Remanencia" from Ecuador's Droide Zen, and the puckering electroacoustic trip of "Circuit Bending Music Casio SK-8" from Brazil's Rapha Circuit Bending Brazil. Taken in full, the comp provides a glimpse into a small yet industrious corner of the DIY electronics community.