LISTS
Seven UK Soul Artists Telling Their Stories in Song
By Chaka V. Grier · January 30, 2020
When it first exploded in the 1960's, soul music meant different things to different people. To some, it represented a "blasphemous" marriage between the church's gospel music and the nightclub's secular R&B. But to others, it was a powerful new vehicle for expressing both pain and pleasure. Aretha Franklin demanded "R.E.S.P.E.C.T" from men and society; Ray Charles scandalously sung of the pleasures of sex on "What'd I Say;" and Marvin Gaye lamented the loss of his first marriage on Here, My Dear, bringing a vulnerability to soul music that continues to influence its male artists today.
Across the pond in the UK, soul was almost as influential on Britain's musicians as rock n' roll. In its early days, the British take on the genre was popularly articulated by the platinum coiffed Dusty Springfield and the blue-eyed Tom Jones. But the '80s and '90s saw artists of color like Sade, Soul II Soul, and Omar making inroads into the pop charts. One needs to look no further than Amy Winehouse's small but influential body of work to confirm Britain's reputation as the second home of soul, not to mention the critically acclaimed work of artists like Laura Mvula, Lianne La Havas, and Andreya Triana. Mary J. Blige sought out the talent and eclectic spirit of British Soul for her 2014 album The London Sessions for a reason.
Today, UK Soul is as diverse as the country where it's made, and the most compelling artists in the scene use the genre as a way to share both personal and political history. "When I started college, I met [musicians] Pino Palladino and IG Culture," says the London singer Tawiah. "I remember talking with IG at length about singing in my accent rather than an American accent because that's what our ears were used to. My first EP, In Jodi's Bedroom, got a lot of attention because I sounded like I was from London." The artists in this list are following suit, making music that reflects their lives, opinions, and perspectives—and, above all, sounds like it.
Merch for this release:
Vinyl LP, Compact Disc (CD), Cassette
"There's a raw energy that I love," says Tawiah of her latest LP, Starts Again, "A sense of exploration in the musicianship." And Starts Again is, indeed, a wild, exploratory melange of genres: soul, gospel, jazz, dance music, funk, electronic, along with "London plus Ghana" vibes. It's Tawiah's most electric and eclectic release to date.
It's also deeply personal. "Conversations with Papa" features snippets of her father's voice, and "Mother's Prayer" is inspired by her relationship with her religious mother and the church that she's no longer a part of. "I remember performing that song once and having someone from the audience embrace me and cry for about five minutes," she says. "That's the first time I thought, 'Wow, I'm not just singing for myself.'"
The sound of Ghana, where Tawiah's family is from, features heavily throughout the record. The lively sounds of Ghana's Makola market in Accra opens the striking "One Moment," and all of the interludes were recorded on a Dictaphone during a trip Tawiah took to the country a few years back—a trip steeped in family and heritage. "My great grandmother features on the last song ["Mother's Prayer"]," says Tawiah. "We all went to Ghana to celebrate her turning 100, and I knew it was probably the last time I'd see her. So I interviewed her. I wanted to know about her life, towards the end of the chat, I asked her what her favorite song was. Now, that song is on my album."
Merch for this release:
2 x Vinyl LP, Compact Disc (CD)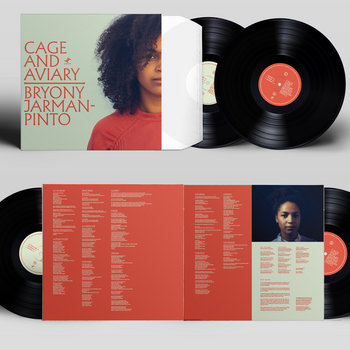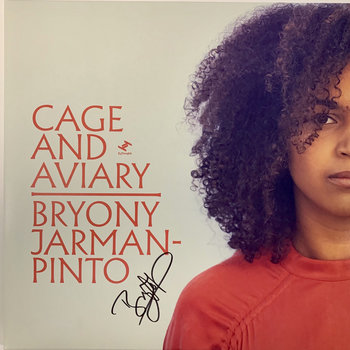 The music of Cumbria-raised, London-based musician Bryony Jarman-Pinto effuses the energy of free-jazz with soulful vocals delivered in a way that feel simultaneously off-the-cuff and intimate. On "Saffron Yellow" from her latest album, Cage & Aviary, her vocal harmonies gather around each other with the tenderness and reverence of an impromptu communion. On "Sweet," she sings, "Where do you wonder with your eyes closed?" as if she's in conversation with the listener. It's that in-the-moment quality that makes Jarman-Pinto's music feel so rich and so real.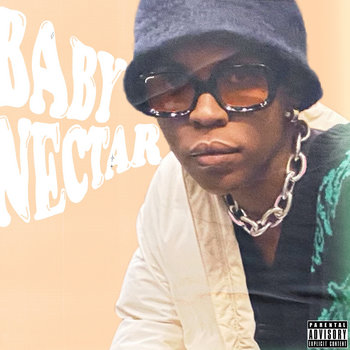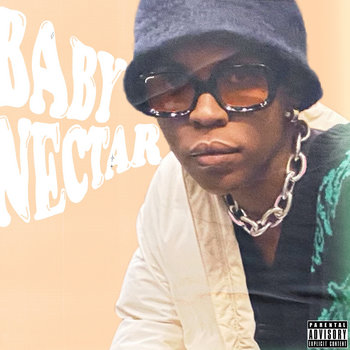 Majja's Concrete Roses arrives so confident and so fully-realized it's hard to believe this is her first outing. On tracks like the sparkling "Beach Rats," where she speedily talk-sings her way through lines like, "I've been sipping on Patron/ Gotta get home," she sounds like a pitched-up Billie Holiday with a kind of laissez-faire swag. Majja—who is entirely self-taught—describes her sound as, "a fusion of alternative R&B, neo-soul, and alternative Indie," but you can also hear flourishes of electropop, house, highlife, and jazz. A stunning culmination of these influences can be found on "Black James Dean," which samples Bobby Womack's cover of "And I Love Her." Majja was so inspired by the track that she came up with lyrics on the spot. "I was mesmerized when I heard the beat with the sampled vocals," she says. "That song is actually a recorded freestyle."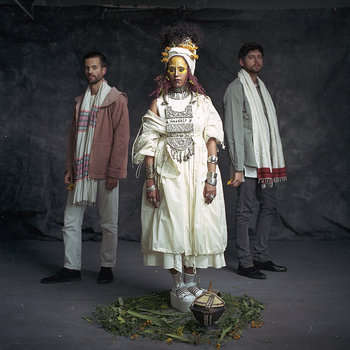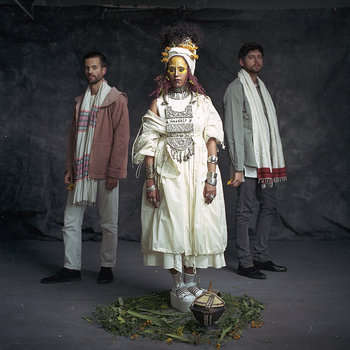 Merch for this release:
Vinyl Box Set, Compact Disc (CD), Vinyl LP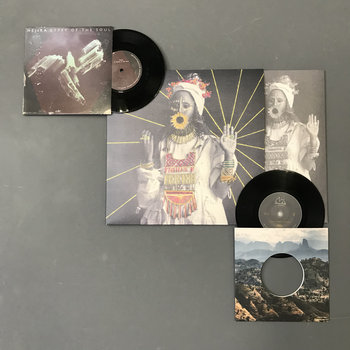 Thread of Gold is the sophomore release from South-East London outfit Hejira (comprised of Rahel Debebe-Dessalegne, Sam Beste, and Alex Reeve), and once again they craft intricate alt-soul with incorporated folk flourishes—most evident on tracks like "Empire"—giving their music a distinct, earthy sound. Their lyrics address life on both the physical and spiritual plain; the latter is the subject of "Limo Lima," while the former provides the backdrop for "Joyful Mind," about self-love; and "Ribs," about loss.
For Amahla, soul music is "about feeling and intention." Influenced by Etta James, Nina Simone, and Stevie Wonder, the self-taught singer-songwriter tackled the trauma of inequality and damaging world politics on last year's Consider This. "I was trying to capture what was happening around me: the rise of a global women's rights movement, #MeToo, the propulsion of Black Lives Matter into global consciousness, the election of Trump and Brexit—2018 and '19 were pivotal points in our contemporary history."
On tracks like "Consider This" and "These Times I'll Wait," she captures that mood of defiance perfectly, calling out hypocrisy and injustice over lush instrumentals that nod gently toward the blues. Like Tawiah, Amahla also uses soul music as a way to reconnect with her family history. "The sample at the beginning and end of 'Dorothy's Verses is my Granny,'" she says. "I recorded a conversation with her as part of a family heritage project. The big wave of Caribbean immigrants came to the UK in the 1960's, and now many of the first-generation Caribbean immigrants are getting older and we're losing them to old age. Once we lose them, we also risk losing their stories and perspectives. I recorded my Gran so that I could tell her stories to my children."
Merch for this release:
Vinyl LP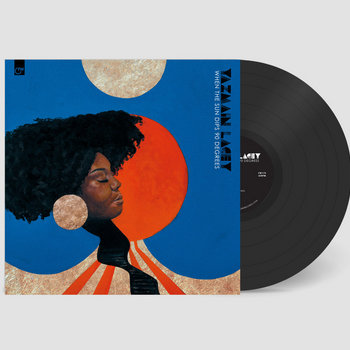 Yazmin Lacey's 2018 EP When the Sun Dips 90 Degrees, was one of the strongest soul releases of that year—and it still feels as dynamic, relaxed, and luxurious as it did on first listen. The Notts-based Londoner created an album designed to facilitate release—a sonic space for healing and rejuvenation. "'90 Degrees' is about that time of the day or night when there's a shift in pace and energy," she says. "When you decide to lock off from the 'outside' world and create your own atmosphere, take some time to give thanks for what's breathing love into your life, and smoke off the fuckeries." Mission accomplished.
Sans Soucis's The Lover is a delicate, ruminative EP. Opener "Unchain" feels like it was recorded in the middle of an open field, with the sound of birds calling in the background. There is a hushed, fleeting quality to both its instrumentation and Soucis's beautifully bare, layered vocal harmonies. It's music that gently requests you be still and listen. The London-based singer-songwriter-producer was born to a Congolese mother and Italian father, and was raised on the greats of Italian music, but it was jazz and African rhythms that captivated her. "I was inspired by my grandparents who passed when I was a young adolescent," she says. "I wanted to make a statement, mostly addressed to my generation: There is so much power in learning how to love ourselves—how to be your own lover—and the answer to that is in our history."