LISTS
Where to Begin with Touch and Go Records on Bandcamp
By Gregory Adams · November 04, 2020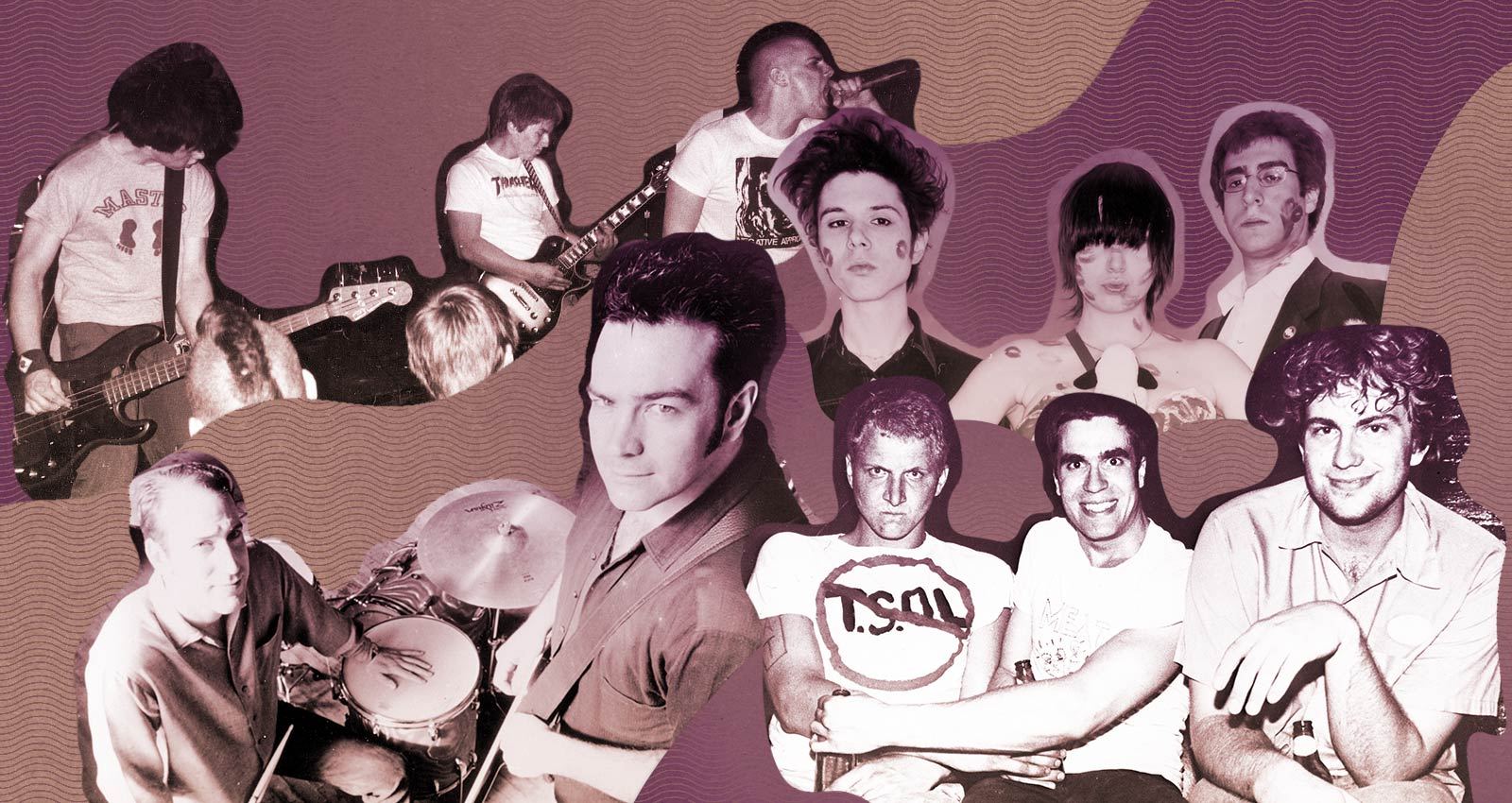 At its heart, Touch and Go Records is a fan operation. Before becoming the indie giant that helped propel acts as diverse as The Jesus Lizard, TV on the Radio, and the Yeah Yeah Yeahs, Tesco Vee and Dave Stimson began Touch and Go as a hand-written fanzine in 1979, a xeroxed love-letter to the gnarlier bits of the American underground. By 1981, the two punks from Lansing, Michigan upped their ambition by releasing the debut 7″ from Maumee, Ohio hardcore kids The Necros on their newly christened Touch and Go Rekords (they'd officially re-brand as "Records" with a "c" for their third release, another Necros record). While the imprint's first release has since fetched as much as $3,800 in online auctions, just clearing its minuscule run of just 100 copies seemed a pretty lofty goal at the time.
"When it started, no one even thought of it as a company or a way to make money. It was just fun," said former Necros bassist and current label owner Corey Rusk in a 2006 interview. "We thought we'd never get rid of them. Like, what do you do with these things? That's how little we knew. We didn't know any indie distributors, we really just had no clue. It all was just trial and error, and meeting other people that were doing it, asking them what they did, just trying to figure it out and make it up as you go along."
Under Rusk's management, the label would grow into an eclectic enclave with the addition of the Quarterstick sublabel and would become an important distribution and manufacturing hub for other indie imprints including Merge Records, Jade Tree, and Kill Rock Stars.
Despite its hardcore roots, the Touch and Go sound is delightfully hard to pin down. The early '90s saw key releases from Chicago popsters Urge Overkill, the manic The Jesus Lizard, and the nuanced D.C. stylists Girls Against Boys—all bands that would sign to majors during the post-Nirvana boom. To that point: Touch and Go also pressed a split 7-inch between Nirvana and the Jesus Lizard in 1993 (the latter's "Puss" had already been released the year before on the excellent Liar, but stands a good deal taller than Nirvana's single exclusive, "Oh, the Guilt").
Through the years, Touch and Go's eclecticism has also attracted the pizzicato, post-rock plucking of the Dirty Three (headed by Nick Cave and the Bad Seeds' Warren Ellis); the understated emocore of Seam; the hooky power-pop of Ted Leo; the dense, textural, art rock of TV on the Radio; and the freak folk-opera beatscapes of CocoRosie.
Through it all, Touch and Go has maintained many decades-long relationships with artists. Arguably its longest running partnership has been with Big Black/Shellac member Steve Albini who has, in turn, recorded albums for Touch and Go signees including the Didjits, Slint, Nina Nastasia, Man or Astro-Man?, and many more. Most recently, Touch and Go released Albini's spectral score with cellist Alison Chesley and guitarist Tim Midyett for the 2019 horror film Girl on the Third Floor.
Things haven't always been rosy for the label. The Butthole Surfers pulled several albums and singles from Touch and Go in 1999 after a prolonged legal battle, terminating the band's long-standing handshake deal with Rusk. In 2009, Rusk significantly downsized operations by closing its manufacturing and distribution wings. Since then, the label has generally stuck to re-releases and re-pressings.
Touch and Go Records arrived on Bandcamp earlier this fall, bringing with them several dozen releases and close to 40 years of DIY history. From primordial hardcore to elegant post-rock and everything in-between, these are just a few of Touch and Go's most notable releases to get you started.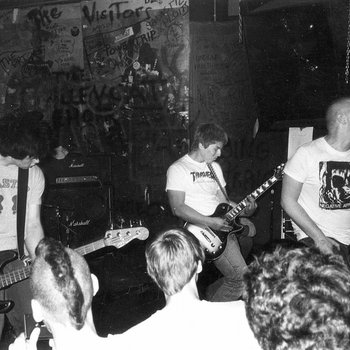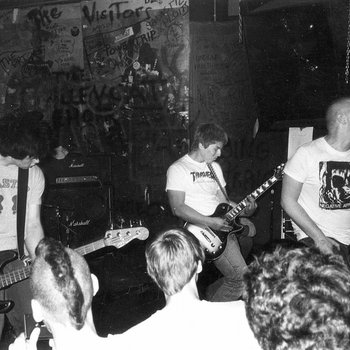 Touch and Go's earliest hardcore releases showcased the brash and bratty salvos of The Necros (see "Public High School") and The Meatmen's shock appeal ("Tooling for Anus"), but Detroit's Negative Approach were an altogether different breed. Their 10-song 1981 EP—collected here on 1992's Total Recall discography compendium and recently repressed on vinyl—brought with it both a Stooges-like swagger ("Can't Tell No One") and 10-second micro-bursts of palpably raw paranoia ("Pressure"). The brawler's anthem "Ready to Fight" is as menacing as it is bizarre, its chorus skipping over first wave hardcore's requisite one-two beat in favor of a frenzied, militaristic snare roll—arguably a proto-blast beat. After Negative Approach broke up in 1984, vocalist John Brannon went on to growl for debauched punk-blues unit Laughing Hyenas who recorded a series of LPs for Touch and Go. In 2006 he'd reform Negative Approach with an all-new line-up, bringing former Hyenas and Necros bassist Ron Sakowski into the fold. They remain active to this day.
The Jesus Lizard
Liar
David Yow and David Wm. Sims linked up with Touch and Go in the mid-'80s through Scratch Acid, an Austin-based quartet whose swirling, lunatic noise rock is comparable to Nick Cave's the Birthday Party. When Scratch Acid collapsed, Sims and Yow teamed up with guitarist Duane Denison to form The Jesus Lizard. The threesome built on the depravity of Scratch Acid but peeled back its most extreme layers to dig into a darker, more controlled chaos. After moving to Chicago and recording the Pure EP with the use of a drum machine, Mac McNeilly signed-on as Jesus Lizard's full-time drummer, and they proceeded to record an unparalleled four-album run with engineer Steve Albini (1990's Head, 1991's Goat, 1992's Liar, and 1994's Down).
Sims' drilled-down bass grooves and McNeilly's wrecking ball beats turn chests concave. Denison's guitar work is a cocktail of alt-punk scrapings and spaghetti western subversion while Yow's howl is uncomfortably sleazy. There are countless highlights strewn throughout Head, Goat, and Down, but Liar's introductory one-two punch of "Boilermaker" and "Gladiator" bludgeon listeners into submission with a particularly frightening precision.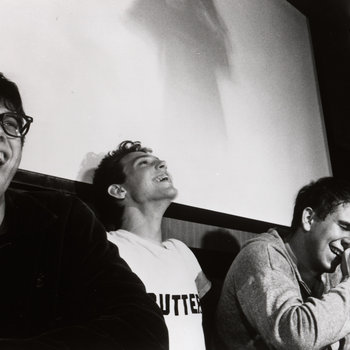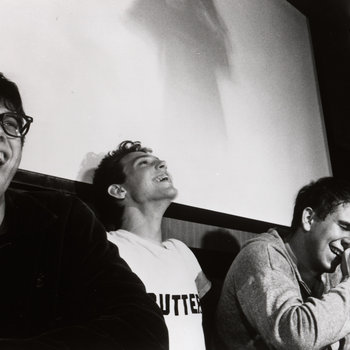 Few records in Touch and Go's history—or indie rock's, really—have captured the imagination more than Slint's second and final album, 1991's Spiderland. Part of that can be credited to its iconic cover art, a blurry, idyllic shot of the band swimming neck-deep in Indiana waters snapped by Will Oldham. Then, of course, there's the album's six extended pieces, each one a master class in ambiance. Take the tense staccato guitar stabs of "Don, Aman," a clean channel twitchiness that slowly boils over into a ratty, distorted crescendo. Drummer Britt Walford keeps his sticks in their holsters, instead hitting listeners with the haunted, anxious thoughts of the titular Don over tense strumming from David Pajo and Britt Walford's guitars. Elsewhere, the concluding moments of "Good Morning, Captain" are a mixture of ragged, frazzled screams ("I miss you") and harmonic tension. Spiderland's impact looms large, even within the broader Touch and Go family. Over on Rusk's Quarterstick side-imprint, June of 44's 1995 debut full-length, Engine Takes to Water, infuses the inkier textures of Slint's masterwork with a more abruptly-jerked, post-hardcore edge.
The Black Heart Procession


2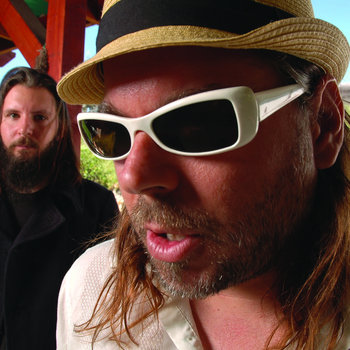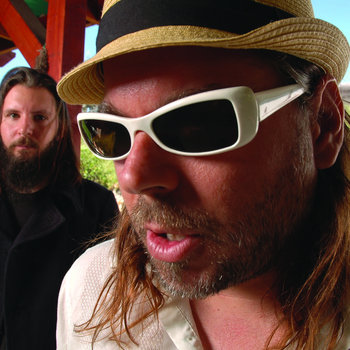 The Black Heart Procession grew out of guitarist/vocalist Pall Jenkins and multi-instrumentalist Tobias Nathaniel's Three Mile Pilot, with the band's line-up ebbing and flowing across six full-length LPs. As such, there are maximalist and minimalist phases to the central pair's gothic Americana, but all are worth exploring. Amore Del Tropical from 2003 is an aching, full-bodied exploration of Latin rhythms and film noir ambiance, but their 1999 Touch and Go debut, 2, distils The Black Heart Procession's gloomy, desperate romanticism to its essence. Organs, acoustic guitars, cracked squeezeboxes, and singing saws fade in and out of consciousness; Jenkins' oaken tenor runs both hushed and desperate while reflecting on lost love and isolation ("If I'm so far from your heart, why do I feel it beat?" he pines on "The Waiter, no. 2"). Jenkins has explained in the past that there's a somewhat satirical bent to the band's over-the-top melancholia—that doesn't stop the "Blue Tears" from falling, though. The Black Heart Procession aren't the only Three Mile Pilot-associated project to have released music through Touch and Go—bassist Armistead Burwell Smith IV's much-loved Pinback released 2004's Summer in Abbadon and 2007's Autumn of the Seraphs on the label, too. 
Anchored around vocalist/guitarist Kazu Makino and twin brothers Amedeo (vocals/guitar) and Simone Pace (drums), New York's Blonde Redhead began their career pushing cobalt-colored hooks into a prickly No Wave framework—their first pair of albums for Touch and Go, 1997's Fake Can Be Just as Good and 1998's In an Expression of the Inexpressible, attest to this. Melody of Certain Damaged Lemons from 2000, re-released by Touch and Go this fall with expanded artwork, was a wonderful curveball for the group. Save the vocal shrieks and savage guitar tones of "Mother," it eschews ear-piercing sonics in favor of a lush mutation of Beatle-esque psychedelia, hypnotic chamber pop, and classical motifs, a path they'd follow in more maximalist fashion after leaving the label for 4AD with 2004's Misery is a Butterfly. Blonde Redhead have led a long and storied career, but made unexpected converts out of animation fans a few years back when Melody's piano-driven, Chopin-indebted finale "For the Damaged Coda," popped up as the de facto theme for Evil Morty on Rick & Morty.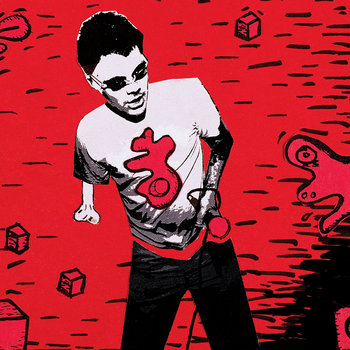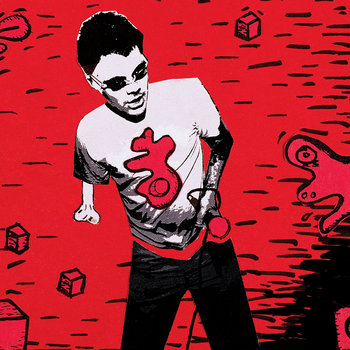 While working well outside of '80s hardcore's rigid parameters, D.C. unit The Monorchid are spiritual successors to Touch and Go's snotty first wave. Who Put Out the Fire? is a visceral punk rock bloodletting, with vocalist Chris Thomson's adenoidal snarling perfectly suiting the album's straight-forward slams ("Sink the West Coast"), B-52s-leaning go-gos ("X Marks the Spot"), and furious, quasi-tech-metal workouts ("New Tricks"). It all ends with a passionate, rip-snorting take on Danish post-punk group Sort Sol's "Abyss." The Monorchid imploded before Who Put Out the Fire? could be released in 1998, but Thomson and bassist Andy Coronado would go on to deliver another pair of jittery punk platters for Touch and Go through Skull Kontrol.
Touch and Go's turn-of-the-century roster included two distinct, yet united lynchpins of the NYC rock revival. On the one hand, you had TV on the Radio's densely layered and otherworldly art rock, which gained attention through their stunning Young Liars EP, and on the other you had the stripped-down, beer-spitting bash of the Yeah Yeah Yeahs. Though technically first released on CD in 2001 through the Swiftly imprint, Yeah Yeah Yeah's self-titled debut EP got a vinyl pressing through Touch and Go the following year. Semantics aside, the succinct five-song EP, which was produced by TV on the Radio's Dave Sitek, sees the trio fully-formed from the get-go. It literally starts with a "Bang," a track gelling around Nick Zinner's nasty, effects-corroded riffs, Brian Chase's backwards-masked drum breaks, and vocalist Karen O's paradoxical drawls ("You ain't a baby no more, baby"). Art world treatise "Art Star" marries dance-punk with death metal, while "Our Time" re-envisions Tommy James and the Shondell's "Crimson and Clover" as a slippery bottle slide outsider's anthem ("It's the year to be hated," O singles slyly on the ballad). The Yeah Yeah Yeahs would issue one more livewire EP with Touch and Go, Machine, before hopping over to Interscope Records and dropping their landmark Fever to Tell.