LISTS
The Modular Synth Worlds of Tomek Mirt
By Michal Wieczorek · October 21, 2022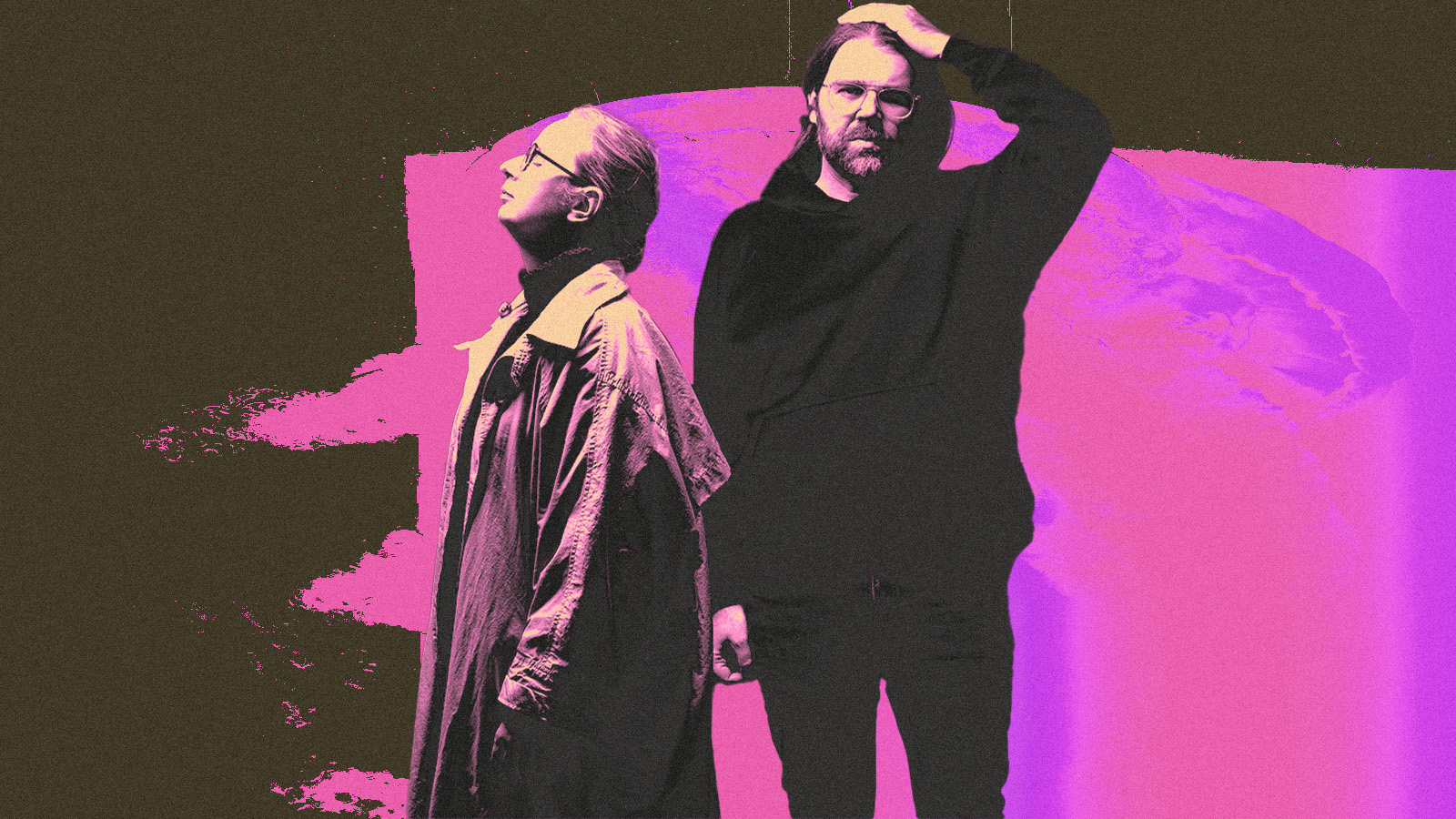 "I would be lying if I said I wasn't a collector," says Tomek Mirt, a veteran Polish modular synthesist and owner of synth company XAOC Devices, while showing off his own modular system. Even via Zoom, it looks enormous. "I try to use all of its capacity in my music, though," he adds.
Mirt's path to modular synths started almost 30 years ago. In 1996, while still in high school, Tomek founded his first band One Inch of Shadows with Magda Ter and Rafał Michałowski, which quickly morphed into Brasil & the Gallowbrothers Band. Influenced by seminal (now defunct) Polish label OBUH, Kranky Records, post-rock, and krautrock, Brasil released two albums in the early 2000s. It was around that period when Mirt turned to electronic music.
"I got fascinated with analog electronics and started buying synthesizers—partly because I never was a good guitarist and it's so much easier to create something interesting on synths," says Mirt, who records simply under his last name. After hearing music recorded at Polish Radio Experimental Studio and creating a simple module by joining together two vintage synths, Mirt went on to build his own rack. "There was this old engineer at Warsaw University of Technology selling vintage equipment. I bought two oscillators and that's how it all started," he says.
Since those days, Mirt has created his music almost exclusively on modular synth, with no overdubs and as few edits as possible. "My main method is improvisation, which is a meditative state for me. I try to record as much as I can; you never know what's going to click," he says. Mirt frequently revisits his archives in search of material for subsequent records. "Sometimes from an hour-long session, I cut just a few minutes. I love [the] unpredictability of modular; you turn knobs just a little and land with a completely different sound," he adds.
One of the strongest inspirations for Mirt—albeit discreet and indirect—is traditional music from across the globe. He mentions Indonesian gamelan, Vietnamese gong music, West African polyrhythms, and Polish oberki. "I'm interested in this form—an electronic amalgam of different traditions, which I'd call deconstructed folk," he explains. "You can hear some echoes of gamelan and Vietnamese gongs, filtered through my own sensibility." Even though Mirt's music is completely instrumental, he views it as political—commentary on current events like the current Polish refugee crisis or attacks on reproductive rights. "I'm no punk musician. I can't scream my lungs out, but my music is about something; it's not just a pure form," he says.
Field recordings appear in Mirt's music for a very prosaic reason; he finds it much easier to improvise to them. Fascinated by the sounds of Thailand, completely different from what he was used to in Europe, Mirt has also founded saamleng, a label dedicated solely to field recordings. He records in far-away locations, but also around his house in the Warsaw suburbs.
He's responsible for every single aspect of his releases, down to the thoughtful design. "I love pretty objects," he says. "I'm a graphic designer and a painter, so I use this experience to create cover art and layouts of my records. I'm as DIY as it gets."
Below, we offer five entryways into Mirt's voluminous catalog.
---
Merch for this release:
Vinyl LP
Mirt's newest album Hiræth (the first release on his newest label Oddities of Nature) was recorded over a 10-day quarantine, but he doesn't want to call it a pandemic album. Initially called Bad Times, Hiræth (an untranslatable Welsh noun, describing a specific kind of homesickness and longing, similar to the Portuguese saudade) is "a somewhat abstract musical diary" with a political foundation, he says. The record was influenced by the ongoing refugee crisis, which explains titles like "Dangerous Places," "Glitch in Humanity," and "Heavy Rain," as well as the dark, suffocating atmosphere of the music.
Merch for this release:
Vinyl LP
The titular incident for this album is the alleged alien abduction of Andrzej Domała in 1968. In 2005 Rafał Michałowski did an interview with Domała for a local newspaper, and 14 years later it became the basis for the first Brasil & Gallowbrothers Band album after a several years-long hiatus. "We're a duo now. We have played for some time just for ourselves, but with The Nasielsk Incident, I feel we started writing our own history as a band, this time for real," Mirt says. The Nasielsk Incident is the group's idea of a post-rock concept album, carved from long improvisations with sparse instrumentation and whispering vocals.
Merch for this release:
Vinyl LP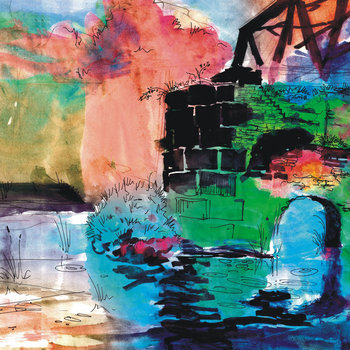 Recorded in 2003, Most is Mirt's first album made solely from field recordings. He recorded the surroundings of the titular railway bridge (which features on the album cover). Then, he transferred those recordings to analog tape which was prepared, aged, and degraded to create completely new sounds.
Merch for this release:
Compact Disc (CD),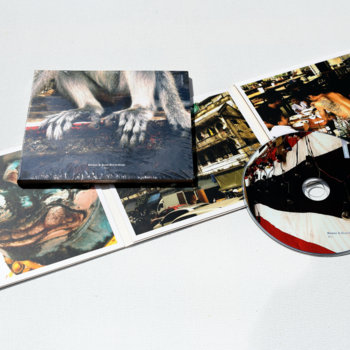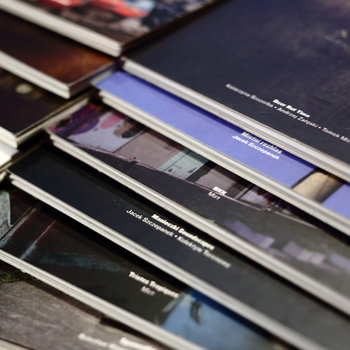 This album was the genesis of Mirt's saamleng label. "The trip to Thailand changed how I listen. I had finally bought some decent microphones just before departure, and recording in Thailand was enlightening," he says. Before that, I had been thinking about field recordings only in the context of music, but they don't need it. I try to treat them like an abstract audiobook or audio-reportage." He remembers exactly the moment this occurred to him; it happened during heavy, monsoon-like rain when he was trapped in a hut with his mic on, which you can experience on the first track.
Merch for this release:
Vinyl LP
Influenced by his father's long illness and death as well as the history of Western colonialism and the current far-right Polish government's restrictions on abortion rights, Burial Rituals of Ilé​-​Ifẹ̀ was the most difficult record Mirt has made so far. "For over a year, I was working on this album—adding some tracks, taking out another. I was leaving it for weeks, then going back to work on it," he says. Then, when the album was almost finished, Mirt did something unusual for him—he reached out for collaboration. He asked Hubert Zemler, an avant-garde percussionist, to add some metallophone to existing tracks. "I felt I needed a complement to my music, some rhythmical structure," Mirt says. Zemler, who specializes in polyrhythms, was a perfect match.
Burial Rituals of Ilé​-​Ifẹ̀' consists of two LP-side-long pieces; it's a manifestation of Mirt's desire to create albums that are not collections of separate tracks, but longer, consistent narratives. "I want to tell a story, whatever it might be," he says.