LISTS
Tim Berne's Avant-Garde Iconoclasm
By Shaun Brady · July 13, 2022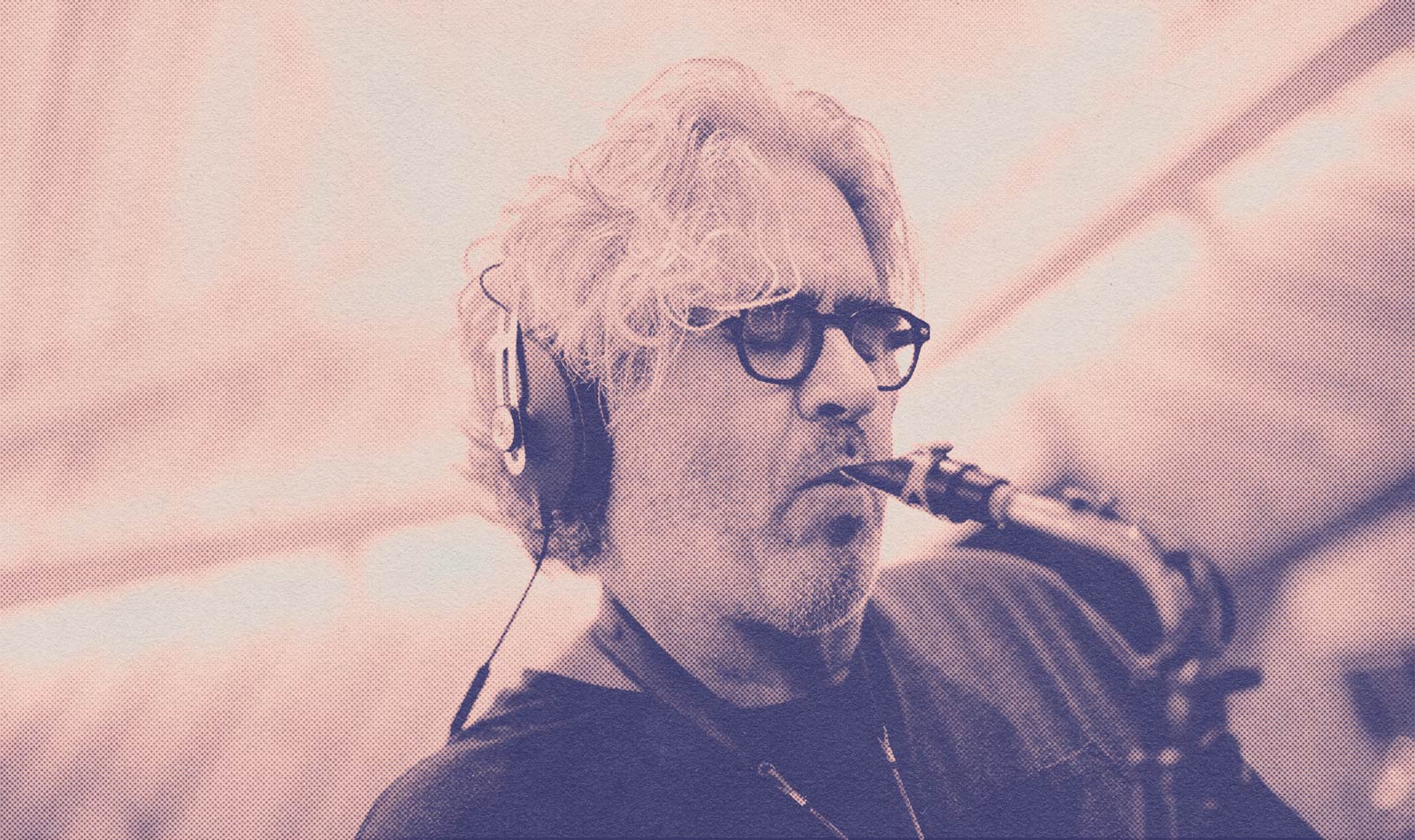 Tim Berne's independent streak runs deep. It's evident in the fiercely original music the alto saxophonist has made throughout his four-decade career, marked by audacious imaginative leaps, daring combinations of voices and palettes, and epic, risk-taking compositions.
But it's also evident in the way that he's released that music. Berne founded his label Screwgun Records in 1996, predating and outliving many independent imprints that have sprung up since. His releases are distinctive not only for the singular music they contain, but also for their striking packaging, which originally featured brown cardboard sleeves and always boast stunningly chaotic Steve Byram artwork and Berne's sardonically witty titles. When the pandemic struck, he launched the digital-only sublabel 9donkey, issuing a steady stream of new solo and collaborative projects as well as archival live recordings.
Long before any of that, Berne made his debut as recording artist and label owner in 1979 with the release of The Five Year Plan on his first venture, Empire. Founded shortly after his arrival in New York City from his native Syracuse, Berne was inspired to take the DIY route by his mentor, the legendary saxophonist Julius Hemphill.
"When I was taking lessons with Julius in the '70s," Berne recalls, "I helped him put out a solo record called Blue Boyé on his own label, Mbari. So I basically ran the label—whatever that means—and at the same time, I learned how to do it. So when I was ready to make a record—and I use the term 'ready' loosely—I just did it. I didn't try to sell it to a label because I didn't even think that was possible."
After five releases on Empire featuring downtown scene cohorts like Bill Frisell; Nels and Alex Cline; Vinny Golia; and Ed Schuller, as well as the legendary drummer Paul Motian, Berne bounced from major label Columbia to the avant-leaning Soul Note and JMT before going out on his own again with Screwgun. While his earliest releases corralled peers like Hank Roberts, Joey Baron, Steve Swell, Mark Dresser, Mark Feldman, and Bobby Previte, many of whom would remain lifelong collaborators, with the quartet Bloodcount in the mid-'90s, Berne inaugurated a habit of working with younger musicians whose promise he showed an unerring skill in recognizing.
"I think the talent I have is seeing stuff in people that maybe they don't even see, or setting them up to reveal things that don't get revealed in other situations," he says. "It's not like I'm some genius. All I need to go on is raw talent. I find these weirdos and then try to get them before they become famous." Berne's track record speaks for itself. Now-prominent figures in the modern jazz world like Craig Taborn, Tom Rainey, Matt Mitchell, Ches Smith, and Drew Gress came to early prominence in the saxophonist's ensembles.
Berne's story is a history of bands. Not one to take the traditional jazz route of slapping his own name in front of "Quartet" or "Trio," Berne has christened each unique gathering of personalities under its own distinctive sobriquet: Miniature, Caos Totale, Bloodcount, Big Satan, Paraphrase, Science Friction, Hardcell, Sun of Goldfinger, and his longest-running to date, Snakeoil.
"I'm obsessive about documenting myself," Berne says. "I do it not so I can get attention; I do it so I can move on from something. Every record I've made is an accurate representation of where I was that day. Even if I cringe when I hear myself in 1978, that's what I was doing and that's what it sounded like, and I know that doing that enabled me to grow to the next one. That's why I never look back. I just keep trying new things and finding new musicians to play with, just to keep flexing that creativity muscle."
---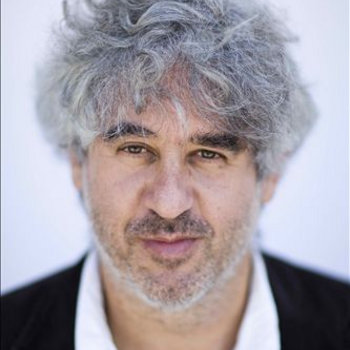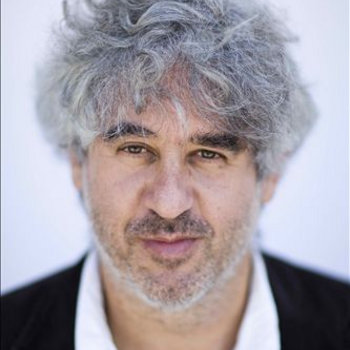 "I still don't know how I got up the nerve to ask him," Berne says of approaching drummer Paul Motian, whose robust yet airy propulsion anchors the 1981 Empire release Songs and Rituals in Real Time. While Berne was in the nascent stages of his own career, Motian was already iconic for his work with Bill Evans, Keith Jarrett, and Paul Bley. Several more recordings and tours followed, but the formative experience would prove to be an outlier for the irreverent saxophonist, who avoided working with established elders from that point on. "That was kind of my training camp," he says. "Then I realized that I don't want to be intimidated by someone in my own band. I had to start playing with my peers and actually figure this shit out myself."
1989's Fractured Fairy Tales is a meeting of like-minded peers, and the album on which Berne's mature sound coheres into sharp focus. The title is apt, with its suggestion of fanciful stories with a sting in their tail. Berne's music is undoubtedly challenging, sprawling, and intricate, but it always weaves in those daunting elements with a wry humor and an infectious groove. This band—cellist Hank Roberts and Joey Baron from Berne's trio Miniature, plus bassist Mark Dresser, trumpeter Herb Robertson, and violinist Mark Feldman—nails that combination of raucous accessibility and serrated ferocity, like an amusement park surrounded by barbed wire.
Hailing from Fort Worth, Texas, hometown of fellow sax pioneers Ornette Coleman and Dewey Redman, Julius Hemphill remained a largely underground figure until founding the acclaimed World Saxophone Quartet in 1976. Hemphill mentored a number of young saxophonists—most notably Berne, who was inspired to pursue jazz upon hearing Hemphill's 1972 classic Dogon A.D. In 1992, Berne invited fellow Hemphill disciple David Sanborn to join him for this tribute. Now more associated with an R&B-inspired brand of smooth jazz, Sanborn delved into jazz's eclectic fringes in the late '80s and early '90s, with his influential late-night NBC show Night Music and his Grammy-nominated 1991 album Another Hand. "Julius was a fucking genius, but unfortunately wasn't really designed for this world," Berne says. "Sanborn really knew Julius and his music, and he sounds amazing on that record. The whole experience was incredible."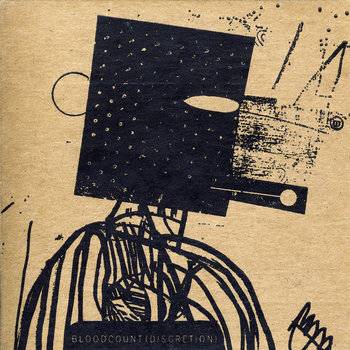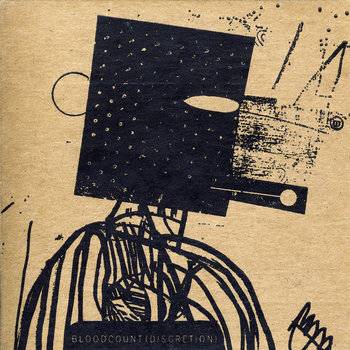 Bloodcount proved to be a landmark band for Berne and one of the most vital jazz ensembles to emerge as the last millennium neared its end. The quartet featured Berne, bassist Michael Formanek, saxophonist/clarinetist Chris Speed, and drummer Jim Black—the latter two also bandmates in the groundbreaking quartet Human Feel. The combination was alchemical, fusing Berne's increasingly sprawling compositional approach with a livewire energy and a tightrope walk of barely controlled tension. Complex pieces would stretch to extreme lengths, often past the 20-minute mark, and at times beyond 30 or 40 minutes, veering in and out of angular melodies and collective improvisation. "I wanted to catch some younger guys who hadn't really formed their own voices yet," Berne explains. "I didn't want a so-called 'quartet' that had solos and sounded kind of normal. I wanted the music to be much more conversational, so I talked to Formanek about it quite a bit but didn't tell the other guys. I just kept my mouth shut and watched the consternation and confusion till it all came together."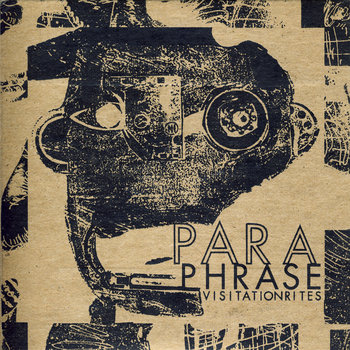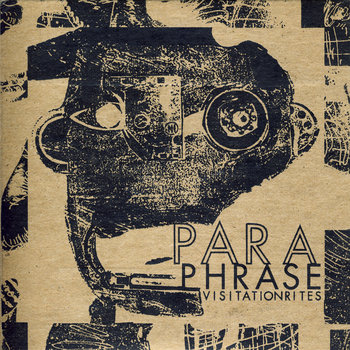 In contrast to Bloodcount's elaborate architectures, Paraphrase was an exercise in completely free improvisation. But once again, the bandleader set out to upend convention. "The challenge for me was to have an improvising group with traditional instrumentation without it sounding like free jazz. It turned the tables on people's expectations." A trio with bassist Drew Gress and drummer Tom Rainey, Paraphrase avoided the tumultuous frenzy of much free music, the deeply attuned trio exploring spontaneous melodies and taut rhythms. It was one of four bands that Berne formed in the late '90s with interconnected personnel, alongside Big Satan (with Rainey and guitarist Marc Ducret), Hardcell (with Rainey and keyboardist Craig Taborn), and Science Friction (with Ducret, Taborn and Rainey).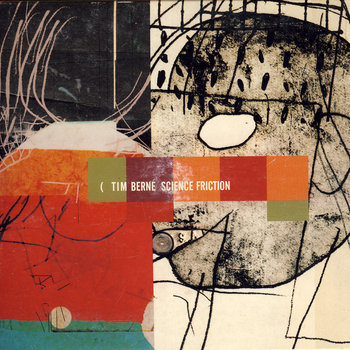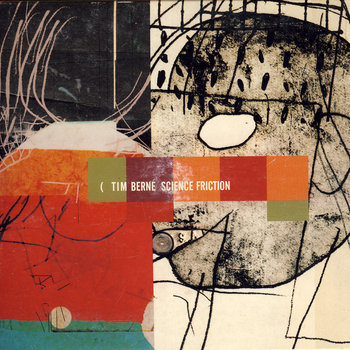 Merch for this release:
Compact Disc (CD)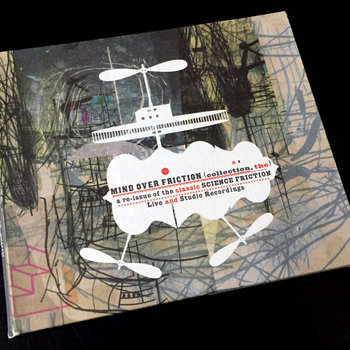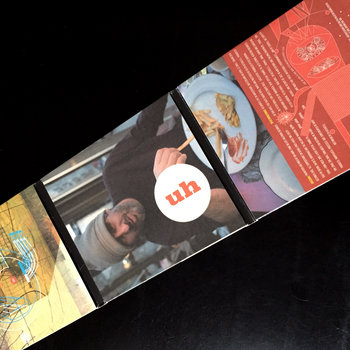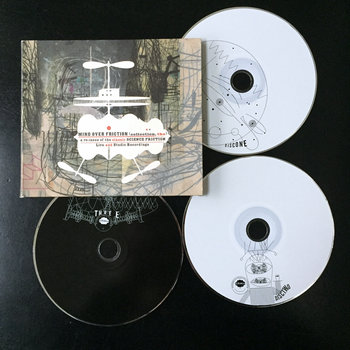 Science Friction brought keyboards and electronics into Berne's toolkit for the first time via the dizzying skills of Craig Taborn, now revered as one of the most inventive artists in today's jazz world. The quartet pairs him with guitar wizard Marc Ducret, providing nearly limitless sonic possibilities—which were bolstered by the presence of producer David Torn, who has since become one of Berne's closest collaborators behind the board as well as on stage, as guitarist in bands including Prezens and Sun of Goldfinger. "David has a comprehensive knowledge of every kind of music, and is just an amazing person," Berne says of Torn, whose extensive list of credits includes work with David Bowie, Madonna, Don Cherry, and Ryuichi Sakamoto, as well as countless film scores. "He's done everything and he doesn't hear them as separate things."
Matt Mitchell
FØRAGE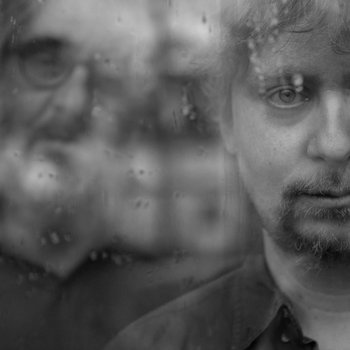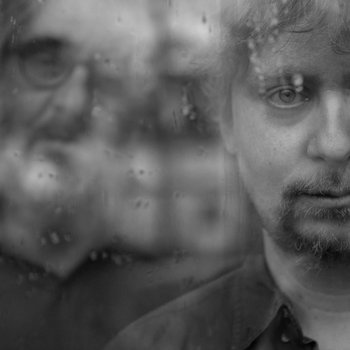 Merch for this release:
Compact Disc (CD)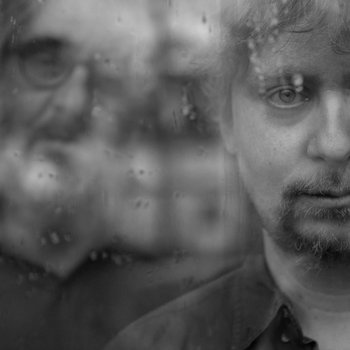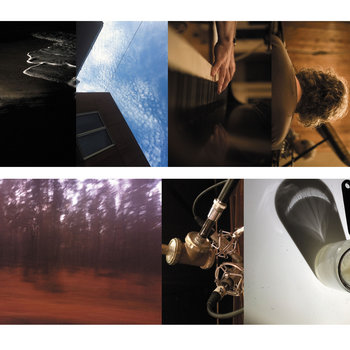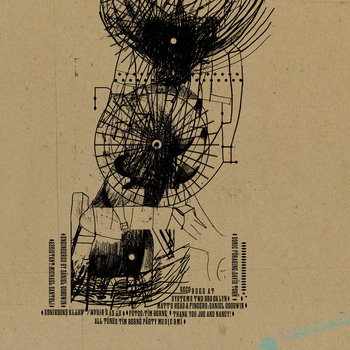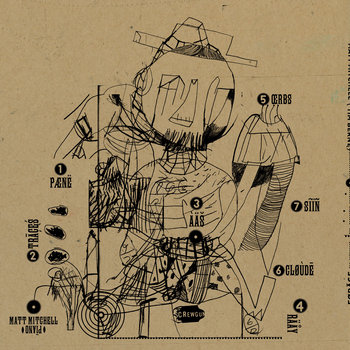 In pianist Matt Mitchell, Berne has found a musician uniquely able to navigate his most labyrinthine compositions with equal parts agility and passion, making him one of the saxophonist's most thrilling interpreters. The 2017 piano set Førage inadvertently kicked off a series of solo albums featuring Berne's music, which only accelerated during Covid as Berne found himself at home alone writing solo pieces which ended up serving as ideal challenges for similarly quarantined musicians like guitarists Gregg Belisle-Chi, Gordon Grdina, and Marc Ducret, all of whom have recorded their own unique takes on Berne's recent work.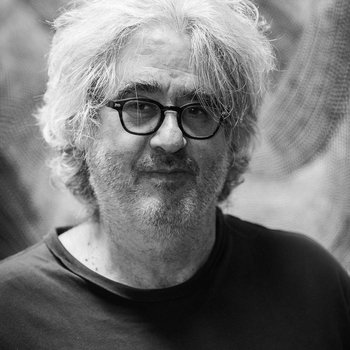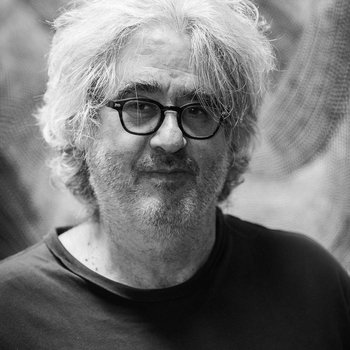 Launched in 2012 with Berne's ECM label debut, Snakeoil has become the altoist's most enduring band. Featuring Mitchell, clarinetist Oscar Noriega, and drummer Ches Smith, the quartet harkens back to Bloodcount in its ability to juggle collective improv and brain-scrambling composition, though with a wiry and dynamic personality all its own. "I get sick of a band, or sick of myself, and it hits a point where I don't know what to do with it anymore," Berne says. "So I move on to different players to recharge my batteries. With Snakeoil, every time we get together it's like a new band. It immediately goes right off the rails. It's a real special band."