LISTS
The Pioneers of Krautrock Are Still Chugging Away
By Louis Pattison · Illustration by Maria Contreras · September 15, 2022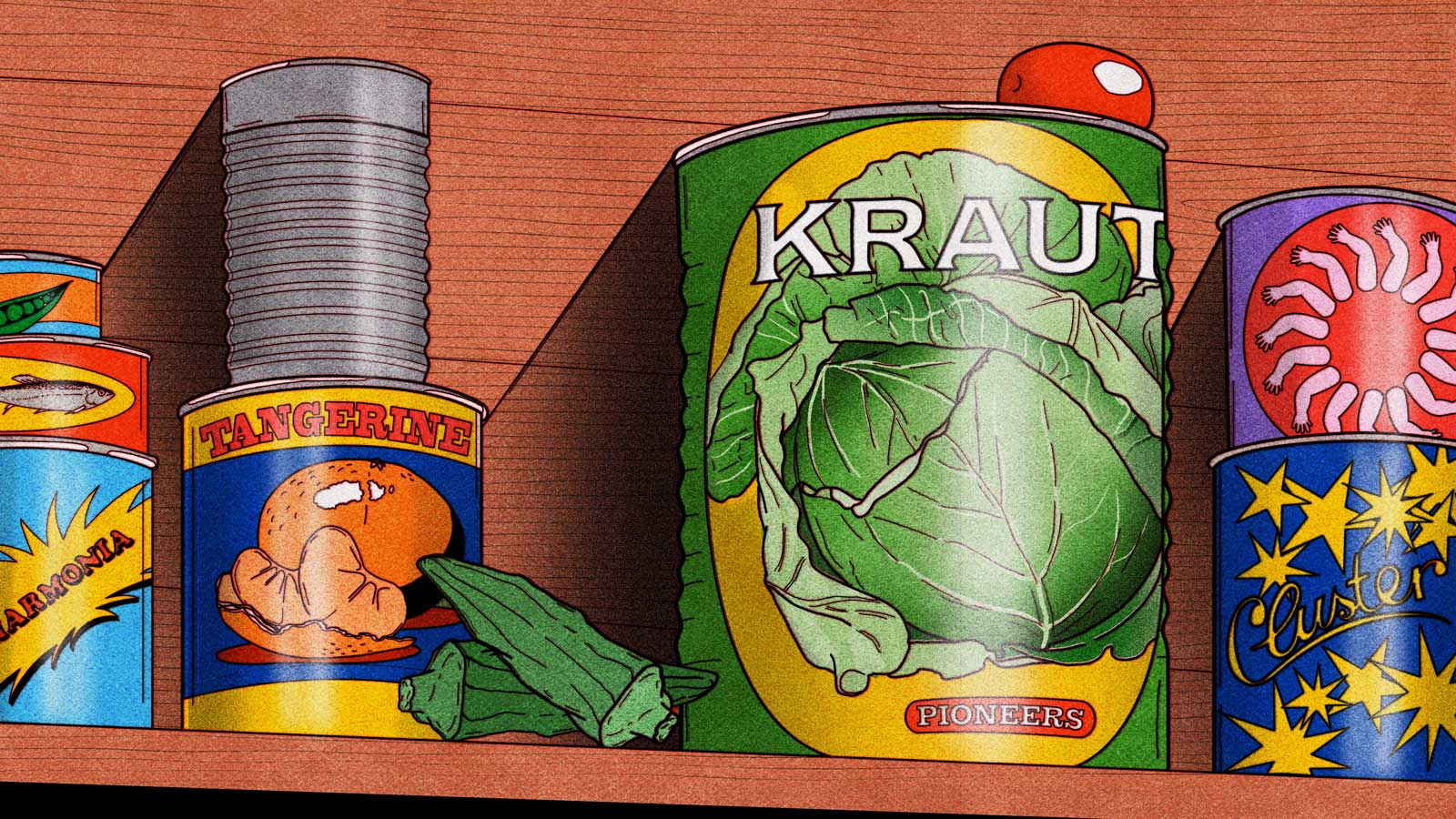 Though few people recognized it at the time, 1972 was a renaissance year for German music. Can's Ege Bamyasi, recorded in a converted cinema just outside Cologne, explored a sinuous trance-rock, helmed by Damo Suzuki in the role of vocalist-shaman. In a farmhouse in Wümme, the members of Faust were getting naked, getting stoned, and piecing together the surreal-pastoral prog of their second album Faust So Far to send to their increasingly bewildered UK label Virgin. Neu!'s debut album Neu!, recorded in Hamburg with visionary producer Conny Plank, showcased sleek, minimalistic instrumental rock with drummer Klaus Dinger's motorik beat providing the pulsating engine. Meanwhile, in Berlin, Edgar Froese, founder of Tangerine Dream, joined forces with Florian Fricke of Popol Vuh, and using a cutting-edge Moog modular synth created Zeit, a cosmic drone exploring the nature of time itself.
These acts were largely unknown to one another and mostly worked in isolation. Yet 50 years on, they feel like a movement, and the music that they made feels timeless and modern. What's astonishing is many of the individuals active in the genesis of what today is known as Krautrock are still active—and in some cases creating music as imaginative and innovative as the kind they made in their 1970s heyday. ​​"Creativity doesn't wane with age," says Werner 'Zappi' Diermaier of Faust, who have just released a new album, Daumenbruch. (The cover, a black and white X-ray of a hand flipping the bird, is a distinctly irreverent reference to the cover of Faust's 1971 debut.) Faust were one of the more anarchic groups of the original Krautrock wave, a true collective enterprise. After their initial split, they've operated as (at least) two parallel groups—one fronted by Zappi and another fronted by Hans Joachim Irmler while, to confuse things further, Jean-Herve Peron has recently been out touring the group's album Faust IV with a new ensemble. As Zappi puts it: "No one wants to leave the name to others alone."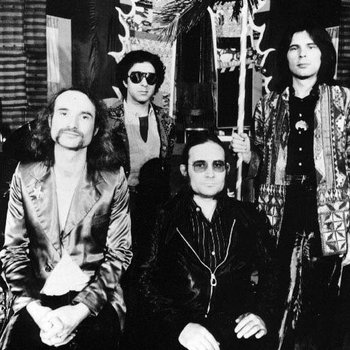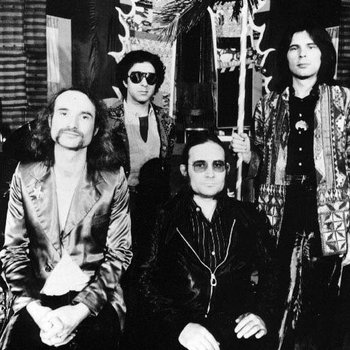 Merch for this release:
Compact Disc (CD), Vinyl LP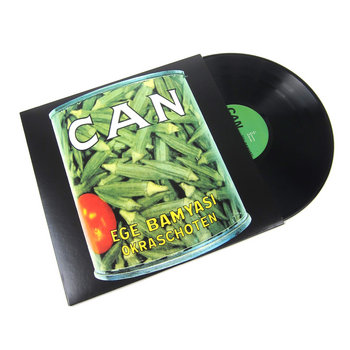 That the Krautrock generation has continued to create and innovate is perhaps no surprise. For young German people growing up in the 1960s and '70s, the horrors of World War II were, in some cases, a matter of living memory. Perhaps this goes some way to explaining these musicians' general antipathy towards nostalgia, and their urge towards communication and collaboration as an end in itself. "When collaborating, especially live, the route is the goal," says Hans-Joachim Rodelius. Working with the late Dieter Moebius, Rodelius recorded around a dozen albums of exploratory electronic music under the name Cluster, working with Brian Eno along the way. Rodelius is now in his 80s, but remains busy, having recently collaborated with musicians including Dallas Acid, Tim Story, and Carl Michael Von Hausswolf. "For me being an artist, it was and still is self-evident to be open for everything relevant that enriches my abilities to express what I think is necessary," he says. "The motto is: Don't hammer the nail always in the same hole."
Not all who made this music are still with us. In some cases, though, that hasn't been an impediment. Edgar Froese of Tangerine Dream passed away in 2015 but, at Froese's request, Tangerine Dream continued, with Thorsten Quaeschning—a member since 2005—stepping into his role as bandleader. You could feel cynical about this, but Quaeschning sees himself as preserving a legacy. "The idea, the concept, of Tangerine Dream is very present," he explains. "There is a special way of using scales and rhythms, and of programming step sequences. I didn't come from an electronic music background, so everything I learned about step sequencers and patching modular systems, I learned from Edgar himself."
Half a century on, the musicians and groups that laid the ground for a new German music culture are still innovating, still expanding their legacy. Here are eight recent releases worthy of your attention.
Damo Suzuki & Spiritczualic Enhancement Center
Arkaoda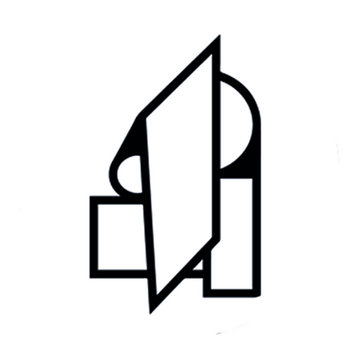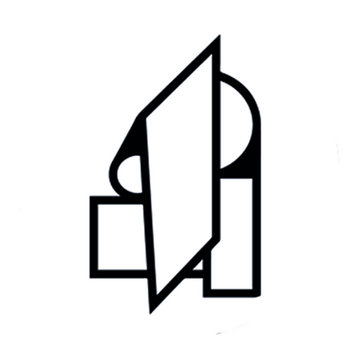 Merch for this release:
Compact Disc (CD), Vinyl LP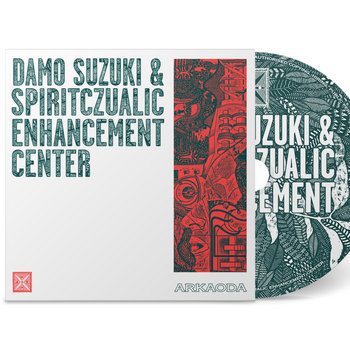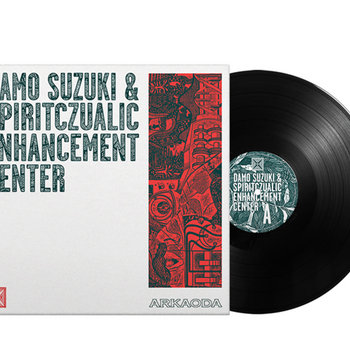 Born in Kobe, Japan in 1950, Damo Suzuki was busking in Munich when he was spotted by Can's Holger Czukay and Jaki Liebzeit, who invited him to join them on stage that night. Suzuki cut several albums with Can before leaving the band in 1973. In the years since, he's led an itinerant lifestyle, traveling the world and connecting with musicians he calls 'Sound Carriers.' Arkaoda finds Suzuki in alliance with Spiritczualic Enhancement Center, a Berlin group featuring players from Iran, Turkey, and the Philippines. On tracks like "Ra" and "Beja", they ably channel the sound of Can circa Future Days, locking into extended, fluid grooves that Suzuki blesses with a number of gnomic pronouncements.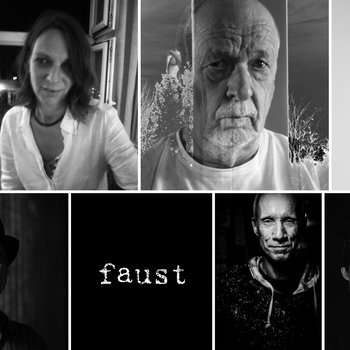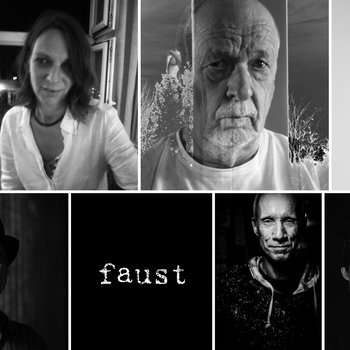 Merch for this release:
Vinyl LP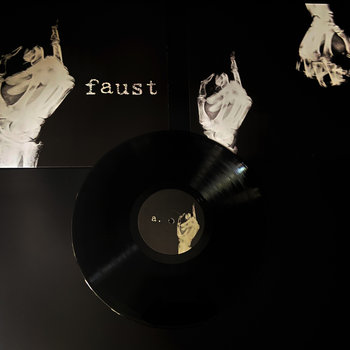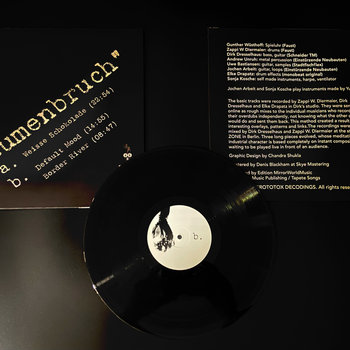 Faust have recently been the subject of an extensive reissue campaign that included the first-ever release of their "lost" fifth album Punkt. But Werner 'Zappi' Diermaier's incarnation of the group are hardly resting on their laurels. New 2022 album Daumenbruch was recorded during the pandemic in a typically idiosyncratic style, with the core trio of Diermaier, Dirk Dresselhaus, and Elke Drapatz recording some skeletal tracks and then sending them out to some remote collaborators before mixing the results together. "Sometimes we were a bit surprised," says Zappi."Some of them just happened to add almost the same thing." The result is a cacophonic industrial rock that is primal, haunting, playful, confounding—in short, classic Faust.
2022 saw the sad passing of Klaus Schulze, Krautrock's synth wizard. After brief periods spent in the ranks Tangerine Dream and Ash Ra Temple, Schulze struck out on his own in the early '70s with solo albums that fused cutting-edge analog synth technology with influences as diverse as Wagner and Indian raga. A keen fan of sci-fi, Schulze recorded an album inspired by Frank Herbert's Dune in 1979. Many years later, the film composer Hans Zimmer—recording a soundtrack for Denis Villeneuve's big-screen take on the books—contacted him to ask if he'd like to collaborate on a track for the score, culminating in end credits moment "Grains Of Sand." Newly inspired, Schulze returned to Arrakis to make his final masterwork: a 16-track epic that melds Schulze's stately synthesizer with cello recordings from his longtime collaborator Wolfgang Tiepold.
Tangerine Dream
Raum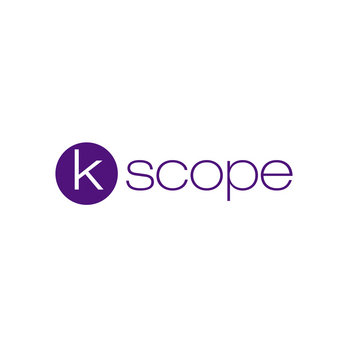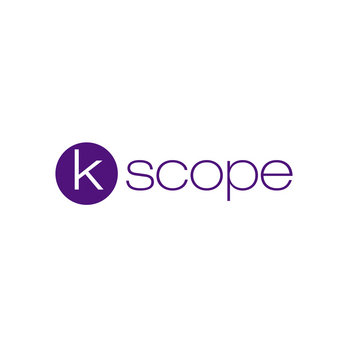 Raum is the second studio album that Tangerine Dream—today, the trio of Thorsten Quaeschning, Hoshiko Yamane, and Paul Frick—have made since founder Edgar Froese passed away following a pulmonary embolism in 2015. The hand of the creator is still present, though, in the old Cubase synthesizer arrangements that the group sourced from Froese's extensive archive. With their dense, arpeggiated synth progressions and sense of cosmic motion, tracks like "Continuum" and "In 256 Zeichen" feel quintessentially Tangerine Dream. But there's a refined rhythmic quality running through Raum that suggests an influx of new technology and keeps this album clear of pastiche. For Froese, music-making was a philosophical and spiritual quest. Here, his disciples carry his vision on into eternity.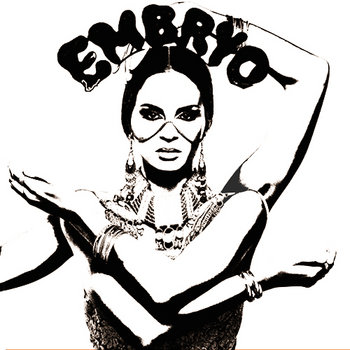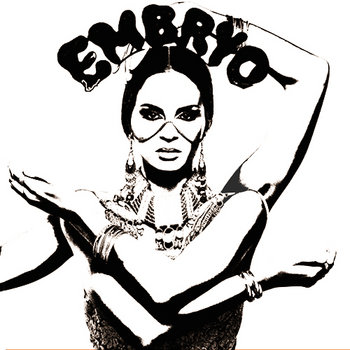 Merch for this release:
T-Shirt/Apparel, Compact Disc (CD), Vinyl LP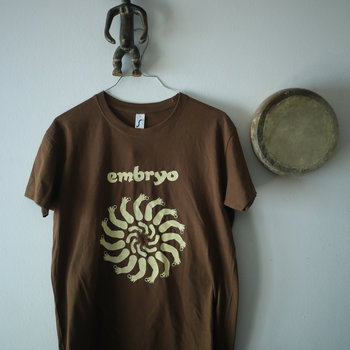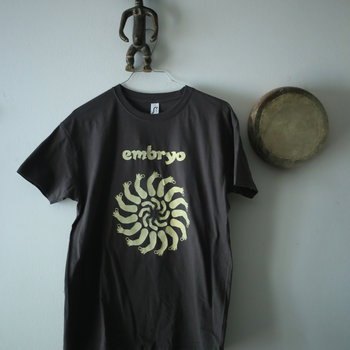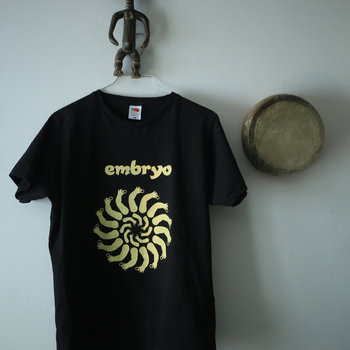 Munich's Embryo have brought all manner of international influences into their music, traveling through the Middle East, Afghanistan, and India and collecting local sounds along the way. The core of their music, though, is supple, vibraphone-powered jazz—a characteristic that's made their records of particular interest to hip-hop producers digging for the perfect sample. One such figure was Madlib, who has long called Embryo his "favorite rock band," and released Auf Auf on his label Madlib Invazion in 2021. Following founder Christian Burchard's death in 2018, the ensemble has been led by his daughter Marja. But Auf Auf proves they haven't lost their groove, nor their enthusiasm for exploring global sounds: see in particular "Baran", a skillful take on modal music from Afghanistan.
Merch for this release:
Vinyl LP, Compact Disc (CD)
As a member of Cluster and Harmonia, Hans-Joachim Rodelius is the architect of an expansive, electronic strain of Krautrock commonly known as kosmische music. Selbstportrait Wahre Liebe is the latest "self-portrait" album from Rodelius, a series that started with the Sky Records release Selbstportrait way back in 1979. Reportedly, this latest installment came about as a challenge by Gunther Buskies, boss of the Hamburg label Bureau B: Could the elderly Rodelius make a new record with the same tools he used back in the '70s? Taking up Farfisa organ, drum machine, tape delay, and Rhodes, he set to work. The result is a gem in his catalog: a set of twinkling electronic miniatures carried along on a kind of dreamlike drift.
U96 and Wolfgang Flür
Transhuman
Between the years 1973 and 1987, Wolfgang Flür was the drummer for Kraftwerk—a period amusingly anthologized in his autobiography Ich War Ein Roboter, which resulted in Flür being slapped with a lawsuit by his former bandmates. Kraftwerk exist primarily as a live act these days—their last album of new material was 2003's Tour De France Soundtracks, which itself was a remake of sorts. But if you're looking for new Kraftwerk-adjacent music, you could do worse than digging into Flür's current work. Transhuman, a collaboration with Hamburg techno unit U96, takes the sleek electro melodies and vocodered vocals of Kraftwerk circa Computer World and nudges it in the direction of the dancefloor.
Harald Grosskopf and Ramón Amezcua
Quetzalkrautl
Harald Grosskopf played drums for Krautrock luminaries like Ashra, Klaus Schulze, and Cosmic Jokers before making his solo breakthrough with 1980's Synthesist, an inspired set of instrumentals that blended Berlin School synth wizardry with just a splash of disco glam. In the years since, Grosskopf has continued to create and collaborate. 2021's Quetzalkrautl is a collaboration with the Mexican producer Ramón Amezcua, and it's framed as a collision of cultures—the album's title is a reference to Quetzalcoatl, the feathered serpent god who the Aztecs worshipped as a source of knowledge. Grosskopf's serene, cresting synthesizers are present and correct. But there's a distinctly psychoactive quality to tracks like "Fuga" and "Cactomusik", turbulent improvisations build from screeching acid blips and mutated Latin rhythms.