LISTS
The Manic, Joyous Sound of Brazil's Funk Carioca
By Noah Berlatsky · February 12, 2020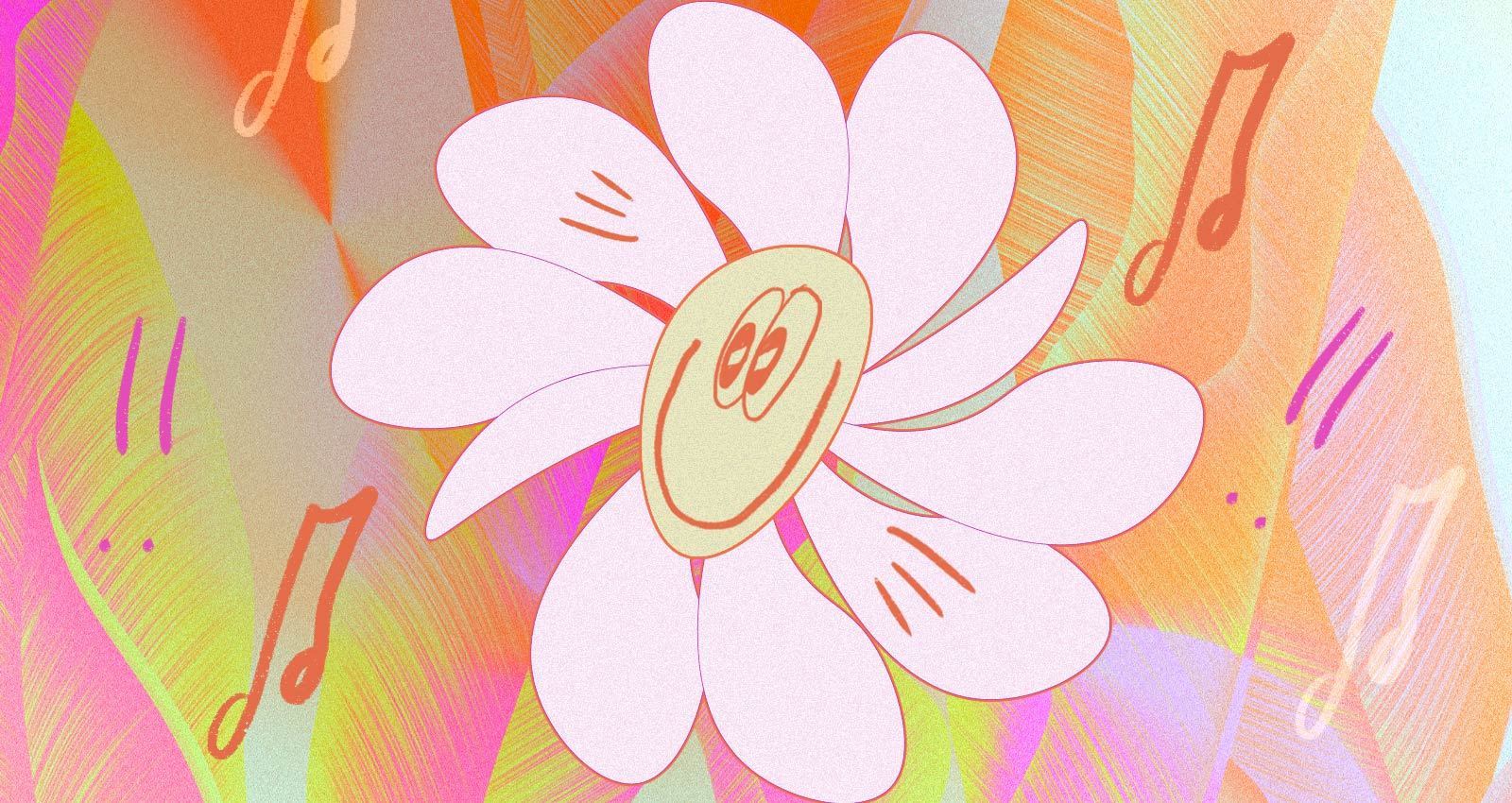 Funk carioca, a breathless style of Brazilian music inspired by Miami bass and early hip-hop, first emerged out of the favelas of Rio de Janeiro in the 1980's. In its early stages, funk carioca was built from drum machine loops and a small palette of samples—like DJ Battery Brain's "8 Volt Mix" and Hassan's "Pump Up the Party." Local DJ's would blend these influences into a bass-heavy, booty-banging, repetitive style of dance music that would blast from sound systems at all-night baile funk dance parties.
In the '90s, the music began to move toward the mainstream with DJ Luciano Olveira's creation of the tamborzão beat, a variation of capoeira that remains popular 20 years later. Songs focused on dancing and partying were offset by those that addressed political issues—like poverty, violence, crime, drugs, and racism. Júnior e Leonardo's 1994 song "Rap das Armas" was a potent criticism of urban violence, and a cover version recorded in 2007 by MC Cidinho and MC Doca updated the song's lyrics to include a protest of police drug sweeps through the favela. Their take on the song became an international hit, but it also provoked the ire of local government, who had it banned from the radio.
"Brazil's new right movement is openly fascist and acts to exterminate the poor and the people of the favelas," says Brazilian researcher and journalist GG Albuquerque. "It's an attack not directly on funk, but on funkeiro (funksters), the youth from the periphery." DJ Rennan da Penha, whose hit song "Hoje Eu Vou Parar na Gaiola" played all over Brazil, has been imprisoned on questionable charges, as the government increasingly criminalizes the favelas, which are largely populated by Afro-Brazilians and descendants of slaves. (Albuquerque wrote a lengthy discussion of the case for Vice Brazil.)
Despite all of this, funk carioca is more popular than ever, and while radio play is still limited, the music has taken off on the internet. Festivals like Tomorrowland in Belgium have featured carioca funk artists, and the music has spread from Rio out across Brazil, mutating into different subgenres like brega funk, beat fino, and funk rave as it goes.
These are just a few of the artists keeping the party going.
Edu K was one of the producers featured on the 2004 German compilation Rio Baile Funk: Favela Booty Beats, which helped turn funk carioca into an international phenomenon. "Popuzuda Rock n'Roll," which features the sound of a looped classic rock guitar and lyrics about being a Jedi Knight, is one of his signature hits. This remix by Diplo—whose work with M.I.A. was famously influenced by Brazilian funk—weeds out the rock elements, emphasizing the beat and making it a prime example of funk carioca at its most enthusiastic.
Deize Tigrona was a house cleaner before she became one of funk carioca's best known international stars—her song "Injeção" became the basis for M.I.A.'s "Bucky Done Gun." In Brazil she's famous for her sexually explicit lyrics, epitomized by the jaunty, XXX-rated grind of "Prostituto." This single version from the Funk Na Caixa label includes two remixes—a fairly straightforward electro-funk effort from Omulu, and an echoey, skittery, burping production by A-Wax, which makes it sound like Tigrona is reclaiming her single entendres from the bottom of a well.
Marginal Men (feat. Omullu)
"Footworkzzzz"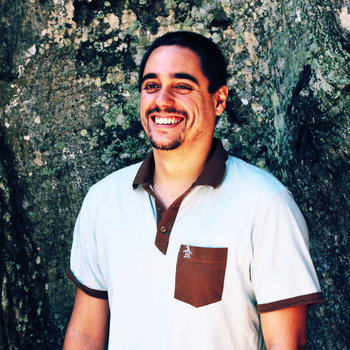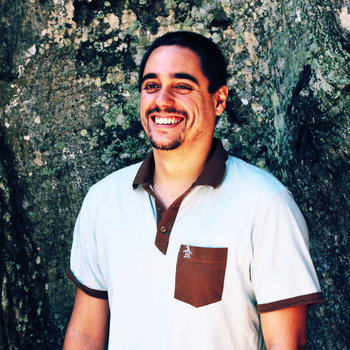 Gustavo Elsas and Pedro Fontes, aka Marginal Men, are some of funk carioca's most cutting-edge performers, promiscuously mixing baile funk with other electronic genres. On "Footworkzzz," a 2015 collaboration with Omulu, they pogo across the common rhythmic ground carioca shares with the breakneck tempos and repetitive beats of Chicago juke.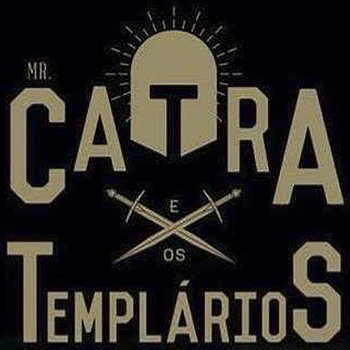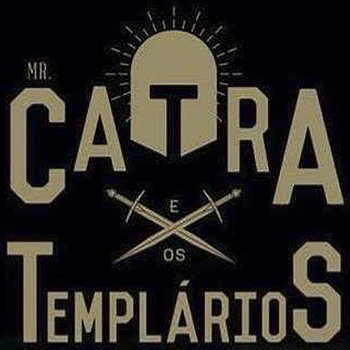 A charismatic figure in Brazilian funk, Mr. Catra was known for his full-throated laugh, which you can hear at the beginning of this 2015 album, recorded with the hard rock band Os Templários. The mix of stadium guitar riffage with Catra's dexterous, gravelly baile funk rap/singing is a powerhouse of joy from front to back.
Funk na Caixa and Xão Productions
Rasterinha
"Rasterinha" is a slowed-down version of baile funk influenced by reggae and other Caribbean musics. This 2016 compilation by Funx na Caixa is a good introduction to the sub-genre, including everything from the cool jittery groove of KradaDash's "Bonde Invocado" to the dubby spaced out psychedelia of C.O.D.A.'s "Sonho."
MC Bin Laden
"Tototo"
Funk carioca star MC Bin Laden's single 2017 single "Tototo" gets remixed by members and friends of Mexico City's electronic music collective NAAFI. Bin Laden's lyrics are aggressive ("Lift the rifle/ Lift the rifle") and the producers respond with razor-edged clatter and martial industrial throb. Zutzut's remix in particular feels like it could soundtrack a particularly amped-up Terminator sequel.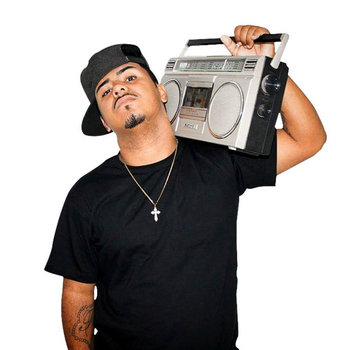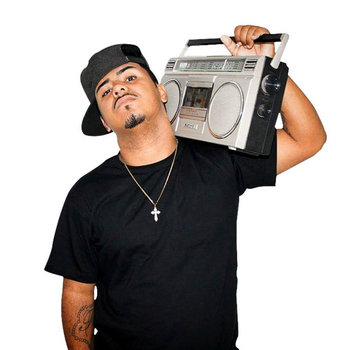 Funk carioca has traditionally clocked in at a brisk 130 BPM, but in 2017, performers like DJ Polyvox and Rennan de Penha decided to liven up the party by revving things up to 150 BPM. According to journalist GG Albuquerque, Polyvox found his signature sound by banging a Coke bottle against his bedroom door, "transforming sounds from everyday life into music." This album by Polyvox and fellow travelers encapsulates that faster funk style. There are few sounds in music as joyful as the members of funk group Bonde das Maravilhas declaring, "Bum bum bum bum bum bum treme!" on "Bum Bum Treme."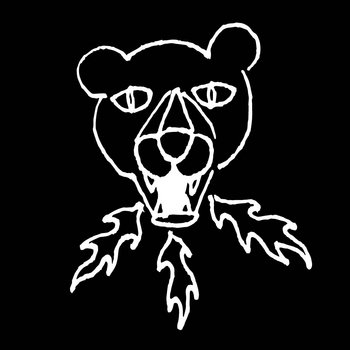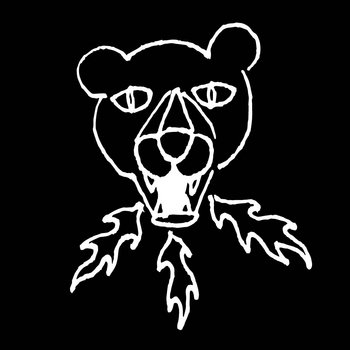 Terror Sound System and Gringo are Portuguese musicians Diogo Tudela, Jonathan Uliel Saldanha and Luís Kasprzykowski, with the Brazilian Frankão. Their 2019 EP, Se Liga na Pista, draws connections between funk carioca and Portugal's electronic music scene, which has a "long tradition with dub, dubstep, and grime," Tudela says. "Funk is rather ubiquitous right now in Portugal," he continues. "You can hear it in the clubs, in urban centers, and also in popular fairs and dances in the countryside." Tudela was interested in funk partly because of its, "refusal of the metronomic and ascetic passivity of techno and its derivatives. It's not trance inducing—it requires some body." The track "Sol-Água-Bunda" lands somewhere between Brazilian visceral bang and European robotech, another example of the global hybridizations possible in baile funk.
Tantão e Os Fita
Drama
Experimental oddball Tantão started his music career in the '80s with the punk/industrial band Black Future. Drama, a 2019 collaboration with producers os Fita (Abel Pinto Duarte and Cainã Bomilcar) is a fractured take on funk, with Tantão bellowing manically over limping, blaring soundscapes. The album was influenced, Duarte says, by funk's, "repetitions of vocal samples, minimalist structure, lyrics compositions, and some references to beats or timbers." Beyond that, though, Duarte says, "funk influences everyone living in Rio de Janeiro. Because it's created in the favelas, you can listen to it in every part of the city. It's always making people dance with its contagious rhythm. I believe it influences many people in music production, even when there's no direct reference to the style." Baile funk today is experimental, pop, Brazilian, and global—and its powering dancefloors all over the world.