LISTS
A Guide to The Knife's Shadowy, Haunting Electropop
By Sasha Geffen · August 18, 2020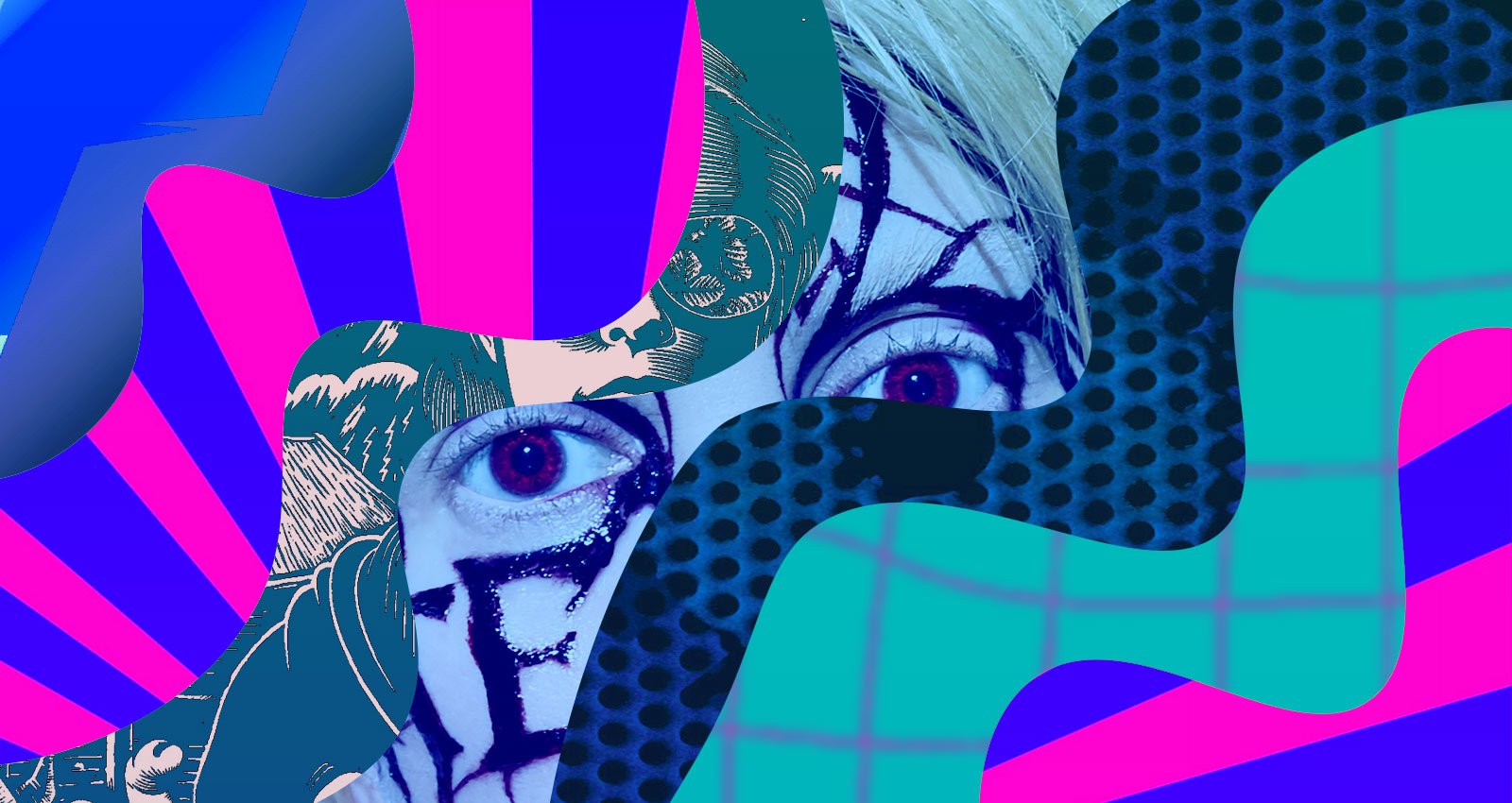 Karin and Olof Dreijer never bought the myth that music and politics should be kept separate. Growing up in Sweden, the two siblings lived in a house full of music that embraced revolutionary discourse as a central theme. "We were listening to progressive rock bands or theater music that was dealing with issues like, workers' rights and workers' history, international solidarity," Olof said. As adults, the Dreijer siblings smuggled that countercultural spark into the experimental synth pop they started making together in their 20s as The Knife.
For the first years of their musical career, Karin and Olof held their audience at arms' length. Even after their 2002 single "Heartbeats" and 2006 album Silent Shout earned them widespread acclaim, they gave few interviews and played few concerts. When they did appear publicly, they wore masks that obscured most of their faces and preferred to perform in relative darkness. In 2010, Karin, who uses they/them pronouns, made headlines for a bizarre "acceptance speech" at the P3 Guld awards in Sweden: when their solo project Fever Ray won Best Dance Artist, they walked to the stage in a red veil, lifted the fabric to reveal a flesh-colored mask of melted plastic, and groaned wordlessly into the microphone. The audience, perplexed, laughed; the moment captured the simultaneous intimacy and alienation that infused Karin's solo work and The Knife at that moment in time.
With their 2013 album Shaking the Habitual, The Knife erupted into full color. They gave more interviews and spoke candidly about their process and inspirations. When it came time to tour the album, their most formally experimental to date, they recruited a troupe of dancers and musicians to join them on the road. Instead of black masks, they wore bright jumpsuits and glitter makeup, and played giant custom-made instruments while dancing. The Shaking the Habitual show began with an aerobics warmup and ended with a DJ set, with an ecstatic and visceral performance in between. In 2017, Fever Ray's second album similarly embraced queer camp, breaking from the lonely tones of their debut into a collaborative, full-color celebration of the margins.
"There's a narrative that culture or music should not have to do with politics," says Olof. "But I believe that it's in the music where you can really try out political alternatives and utopias." From its tentative early incarnations to its recent joyful communions, The Knife's music thirsts for freedom—for the better world that seems to hide just behind the skin of this one, and needs only to be slashed free.
Much of The Knife's 2001 self-titled debut plays like sketches for future experiments, seeds for music that would later flourish. The Dreijers' predilections for coaxing alien sounds from synthesizers and layering vocals until they start to sound uncanny find their foundation here, even if their risk-taking didn't start to take off until a year or two later. The explosive, guitar-aided song "I Take Time" is an early standout, as is "Bird," with its searching melodies and gender-questioning lyrics; it appears on the setlist of The Shaking the Habitual Show and its 2017 concert film, Live at Terminal 5.
The Knife's second album came frontloaded with a lead single so deliriously catchy it thrust them out of relative obscurity. "Heartbeats" found success in no small part due to José González's acoustic cover, which soundtracked a memorable advertisement for a Sony TV. Gonzalez's fingerpicked rendition is lovely, but the original's brash synthesizer leads and coarse, layered vocals better suit its conflicted narrative about a fleeting romantic encounter. Throughout the rest of Deep Cuts, The Knife ornament their driving dance beats with synthesized steel drums and overblown bass lines, instrumentation whose bold color neatly underlines the playful and often sardonic lyrics. The duo's experiments with pitch-shifted vocals start to come into focus here, occasionally to chilling effect, as on the 44-second commentary on police violence, "The Cop." Deep Cuts shines a harsh light on power, desire, and absence, subjects that would emerge in more subtle hues on The Knife's later albums.
The Knife's 2006 breakthrough album established them as master songwriters, beat-crafters, and world-builders alike. The icy tones of these otherworldly tracks are woven so tightly as to block out all sunlight, sealing off an ecosystem unto itself. Throughout Silent Shout, Karin duets with pitch-shifted incarnations of their own voice, summoning a grotesque chorus of doppelgangers. The album offers some of The Knife's most piercing and visceral moments of pure dance music, like "We Share Our Mothers' Health" and "Like a Pen;" it also contains some of the group's most delicate songs, like the whispered "From Off to On" and the melancholic "Still Light."
"Something we agreed was that if we activate our bodies with dance, we will think much better, and we will learn so much more from what we read," said Karin, who studied feminist, queer, and anticapitalist theory with Olof while writing The Knife's fourth album Shaking the Habitual. Song lengths on the LP balloon up to 19 minutes; even its most arresting numbers, like the nine-minute "Full of Fire," are innately hostile to the kind of capitalist co-optation that "Heartbeats" received. While recording, The Knife took a page from industrial legends Einstürzende Neubauten's book and started playing non-instruments, taking a bow to a box spring and filtering the resulting sound through a modular synthesizer. They also looped in collaborators like Light Asylum's Shannon Funchess, who lends her powerful voice to "Stay Out Here." Heady lyrics about resisting oppressive systems get a boost from complex and electrifying drum patterns, drawing the record's more cerebral edge down into the body.
An operatic adaptation of Darwin's On the Origin of Species, Tomorrow, In A Year was originally performed live in the fall of 2009. Its studio release captures The Knife in deep collaboration with the American DJ Mt. Sims and British experimental musician Planningtorock, as well as the opera singers Kristina Wahlin and Lærke Winther. Though its opening movements are sparse and highly conceptual, the opera finds its groove with the gorgeous vocal piece "Annie's Box" and the beat-heavy "Seeds" and "Colouring of Pigeons." The Knife massaged scientific source material into a colorful, evocative narrative, a project that laid the groundwork for the similarly experimental Shaking the Habitual.
Merch for this release:
Compact Disc (CD), Vinyl LP
Karin's 2009 solo debut channeled Silent Shout's dark queries inward. If Karin's work with their brother questioned the ways people want each other, the music they made alone tried to find the shape of the desires people have for themselves. "If I had a voice I'd sing," they muse in their own voice on "If I Had A Heart," an inborn contradiction that lights up the album's tensions. Karin sings of the way we become ourselves when we fail to live up to expectations, ours or others'. In the album's damp heat, they start to shake off their chrysalis.
Merch for this release:
Vinyl LP, Compact Disc (CD)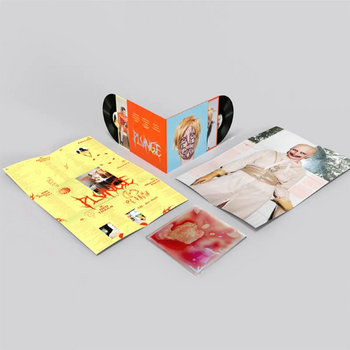 If Karin's work on their first Fever Ray album and with The Knife hinted at queer desire, Plunge shed all coyness and conceit. "I want to ram my fingers up your pussy," they sing, voice unfiltered, on the album's gleeful and unencumbered lead single. Plunge attends to the ways that political desire and sexual desire intertwine; on "This Country," Karin calls out for "free abortions and clean water" while lamenting the ways that political stress tends to foreclose on the possibility of true intimacy. On Plunge, Karin names their enemies clearly, but is more interested in the alliances that can be forged with other like-minded, free-spirited mutants.