LISTS
The Former Pro Skater to Bandcamp Pipeline: A Listener's Guide
By Jude Noel · Illustration by Jim Stoten · September 15, 2022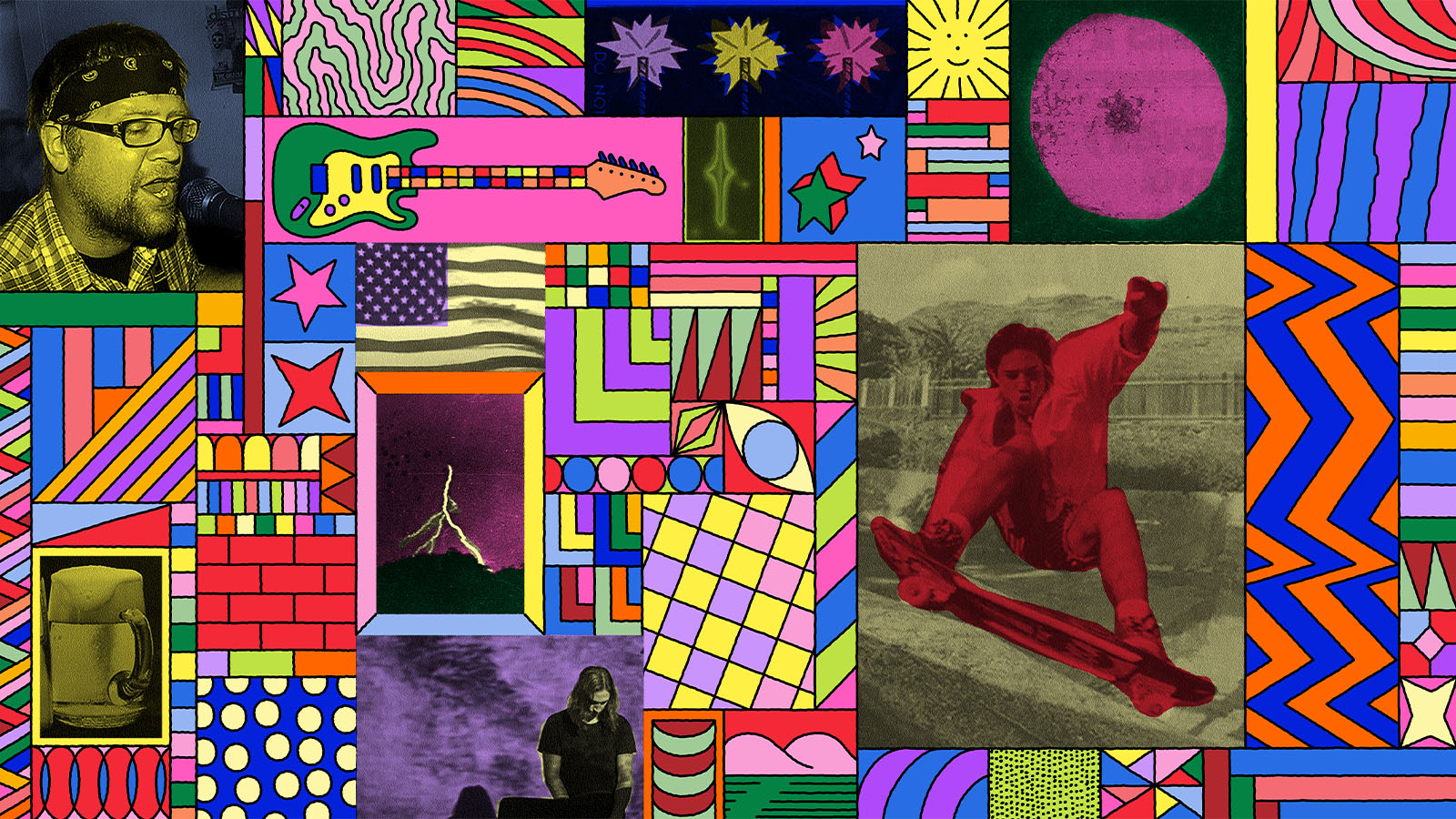 Whether or not you've ever touched griptape, you're likely aware of the symbiotic relationship between skateboarding and music. Maybe you discovered the Dead Kennedys while playing Tony Hawk Pro Skater in grade school or copped the endearingly lo-fi soundtrack to Larry Clark's KIDS on CD back in '95. While popular culture has made numerous attempts to replicate the spiritual link between each medium of expression, from Mid90s' underground hip-hop needle drops to the bland pop-punk you'll inevitably hear while trying on shoes at the mall, it never quite manages to nail down their distinct harmony.
Turning to skate videos released during the late '80s and early '90s, when skating had more countercultural cachet than it does today, shows how the burgeoning scene evolved parallel to underground music subgenres like hardcore punk and jazz rap. But many of the era's prominent figures have since moved on to form bands and start record labels of their own, transposing the DIY ethos and improvisational artistry of the culture they emerged from and reworking them into their own musical vision.
Here's a guide to the work of three former pro skaters who've since pivoted to music, from Tommy Guerrero's instrumental jazz-funk jams to Duane Pitre's esoteric drone compositions.
Tommy Guerrero
San Francisco's Tommy Guerrero is arguably one of the most influential skateboarders of all time. In 1984, he joined Powell Peralta's legendary Bones Brigade as the first professional street skater, helping to shift the art form's paradigm from empty pools and pipes to the sloping urban landscape of his home city. Filmed when he was in his late teens, Guerrero's part in Powell's Future Primitive skate video encouraged a new generation of skaters to look at the streets and parking lots around them as a canvas for self-expression. His skating was meant to capture the feeling of the circumstances and surroundings it took place in, akin to the improvisation of a jazz soloist; it was a way of life above all and definitely not a sport.
His work off the board is also integral to skateboarding's culture. His 1981 punk band Free Beer (more on them shortly) helped usher in the first wave of "skate punk" music alongside J.F.A. and future Bones Brigade teammate Steve Cabellero's The Faction. In the early nineties, he co-founded Real Skateboards, which in turn spawned seminal distributor Deluxe. Guerrero even helped score the incidental music in the first installment of EA's video game series Skate: a touchstone of Gen Z adolescence.
At the turn of the 21st century, he began to create a prolific catalog of instrumental music, migrating from the punk of his youth to a more downtempo, blues-inspired sound. Like his skating, Guerrero's guitaristry is smooth, subdued, and dripping with style, occupying its surroundings without resorting to flashy theatrics. Below is an abridged guide to his extensive discography, touching on his many projects from Free Beer to Los Days.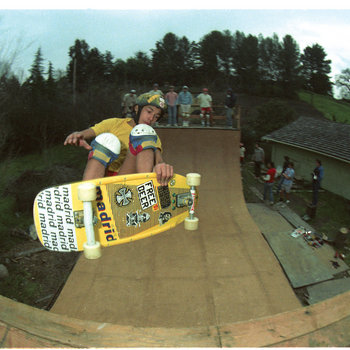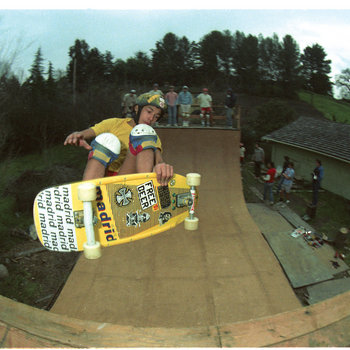 Merch for this release:
T-Shirt/Apparel, Vinyl LP, Compact Disc (CD)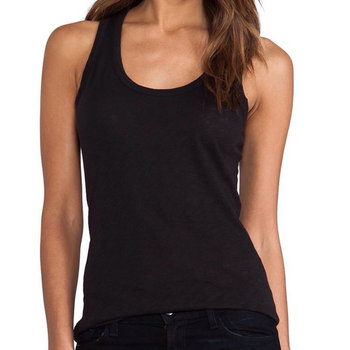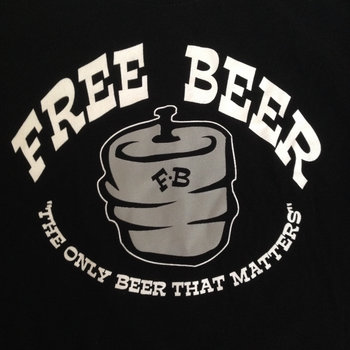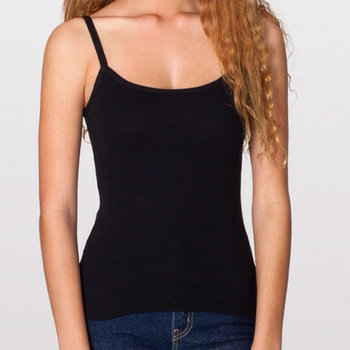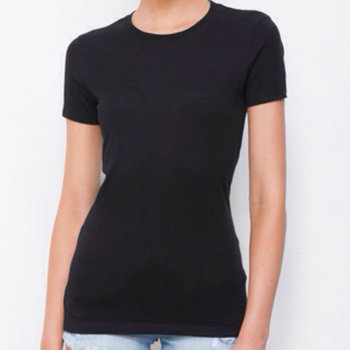 After the dissolution of his two earliest projects—short-lived punk groups Revenge and Jerry's Kids (not to be confused with the Boston hardcore band)—Guerrero formed his first successful musical venture, Free Beer, in 1981. Using their name as a form of proto-clickbait, the clearly underaged crew lured audiences to shows with the promise of complimentary brews but were also unwittingly pioneering a genre that would come to be known as skate rock. The term may denote a pop punk-adjacent sound today, but Free Beer's idea of music by skaters, for skaters was a raw fusion of surf rock's melodic quirks and the chugging rhythms of early hardcore.
The band only released a handful of tracks via west coast punk compilations during their two years of activity, but a 2002 retrospective album, The Only Beer That Matters, published by Alternative Tentacles gathered a full LP's worth of material salvaged from the cutting room floor. Instrumental opener "Pigs In Space" is the best of the bunch, letting Guerrero's funk-inspired bass solos bounce between searing power chords and cymbal splashes. "Filthy Rich," a polemic against privileged posers, and the deadpan "I Hate Sobriety" are also worth a spin, giving a charming look back at the band's puerile humor and surprising chops for their age.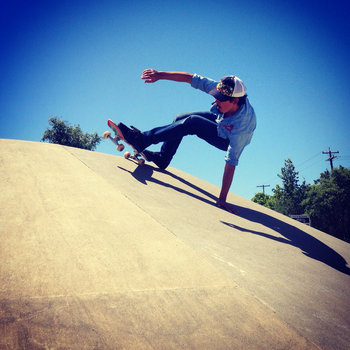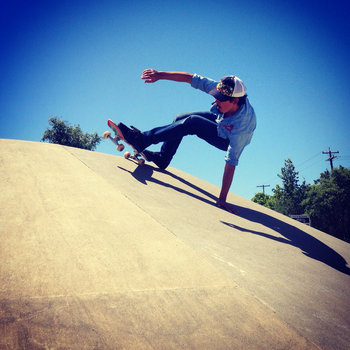 It'd be more than a decade after Free Beer's breakup that Guerrero would officially drop new music, unless you're counting the post-punk flexi-single he and Steve Cabellero released as a 1986 Thrasher Magazine tie-in. 1997's Loose Grooves & Bastard Blues, his first solo record, launched Guerrero's career as a serious musician, introducing the instrumental, jazz-inspired sound he's continued to pursue to this day.
The record's a bit more laid back and lo-fi than what would come after, weaving predominantly acoustic riffage over sparse trip-hop breakbeats. It's rough around the edges but a cozy listen nonetheless, classical guitar phrases sliding gently up and down the neck.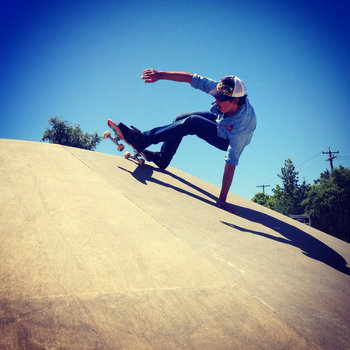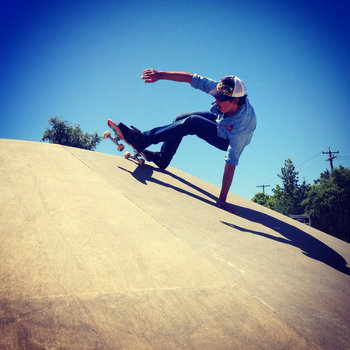 By the release of 2003's Soul Food Taqueria, Guerrero had greatly fleshed out his solo sound, heaping dreamy effects onto even more layers of electric guitar. While his tastes as an improviser remain more or less the same, zeroing in on the intersections between blues, jazz, and soul, more specific influences are evident this time around, like On the Corner-era Miles Davis and early Madlib.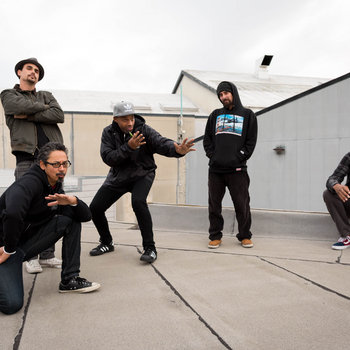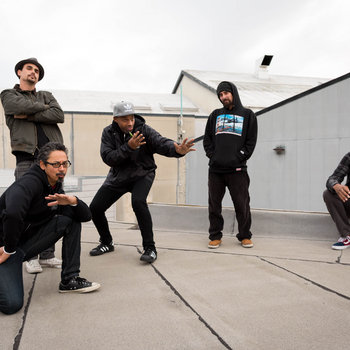 Skateboarding continued to play an integral role in Guerrero's development as a musician over the course of the aughts. In 2002, SLAP Magazine editor Mark Whiteley swiped an idea from a back issue of National Geographic, embarking on a journey across the historic Blues Highway in the exact opposite direction of the original article. Guerrero, along with fellow skaters-turned-musicians Ray Barbee and Matt Rodriguez, were invited to join him on the journey from Chicago to New Orleans, recording impromptu jazz-fusion jams and hitting famous skate spots along the way. Though the collaboration was intended to be a one-off affair, resulting in a SLAP feature and CD bundled with the issue, the trio would reconvene in 2005 to record a proper album, enlisting former pro and multi-instrumentalist Chuck Treece to play drums.
Their initial self-titled LP as Blktop Project isn't too far removed from the rest of Guerrero's discography. The atmosphere's still laid-back and contemplative, although the presence of a full live backing band adds greater depth to his performances. Treece helps translate the sample-based breaks of older Guerrero albums into more breathable grooves while Barbee (who previously played guitar in Cold Water Crane during the early '90s) volleys riffs back and forth with Guerrero, pushing the group into more optimistic territory. Rodriguez sprinkles bonus flourishes of melodica, brass, and dubby electronics atop the mix, putting the finishing touches on a lush debut that often resembles the post-rock of Tortoise and HiM, whose founder Doug Scharin makes guest appearances on "Rained Out" and "Last Call."
Blktop Project have produced a pair of solid follow-up releases since then, but their self-titled album has an off-the-cuff charm that you're unlikely to find elsewhere. Just over 20 minutes long and quite clearly recorded at different locations using equipment of varying quality, Blktop Project plays like the abridged version of a road trip, recounting only the most enjoyable moments.
Merch for this release:
Vinyl LP
In 2011, Guerrero launched his own DIY label, Too Good, to release his own solo albums and various side projects. The imprint's latest release, West Winds, is the second collaboration between him and multi-instrumentalist Josh Lippi under the name Los Days. Recorded in the middle of the California desert with minimal equipment and zero preparation, West Winds calls back to the staunch extemporaneity of Guerrero's earliest work, keeping percussion sparse as the duo noodles and vamps their way to leisurely transcendence. It's less funky than Guerrero's fans might be used to, but the lead guitar tone he achieves here is exquisite, recalling Bill Frisell's buttery, surf-infused Americana. Los Days can make even isolation seem warm and inviting.
Todd Congelliere
Hailing from San Pedro, California, Todd Congelliere may not be a household name like Guerrero, but his unique adaptation of street tricks to a vert setting (read: half-pipes and ramps) has made him something of a cult figure over the years. Using a bootlegged version of the ICEE bear as his de facto avatar, he rode for Liberty Skateboards in the early '90s, just as vert was beginning to fall out of fashion. At the same time, Congelliere was launching a separate but intrinsically related career fronting SoCal punk band F.Y.P.—you can see these worlds collide in this clip from Union Wheels' 1992 video Right To Skate.
While he lost interest in transitioning to street skating around that time, Congelliere's brief stint as a pro ignited his passion for hardcore, laying a foundation for his long-running Recess Records label and the long list of bands—Toys That Kill; The Underground Railroad to Candyland; Clown Sounds—he'd go on to found over the next three decades.
"I had a ramp in my backyard at the house that I grew up in," says Congelliere. "Guys that were into Black Flag, Seven Seconds, and Germs would bring their own dubbed cassettes over and play them on my boombox. Every day I'd be like, 'What's this?' Or you'd pick up a Thrasher, and it'd have a section dedicated to punk. The two scenes definitely went hand in hand."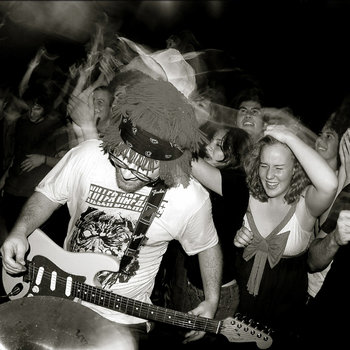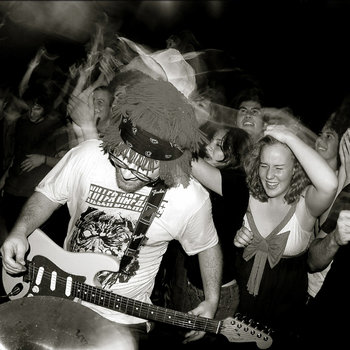 He began recording his own music in 1987 after he had earned enough money from skateboarding to buy a four-track recorder on a whim. His early experiments recording songs in his bedroom with a rudimentary drum machine became the first wave of F.Y.P. releases: a smattering of snotty, breakneck hardcore singles now collected on the band's Complete Crap compilation. Packaged in sleeves featuring images of burned report cards and clip art, these records railed against American imperialism and detention in the same breath, addressing injustice from a teenager's tongue-in-cheek perspective.
The schoolyard aesthetic of Congelliere's early releases can be partially attributed to the circumstances surrounding their release. He turned pro when he was still in high school, landing his sponsorship with Liberty Skateboards and a chance to go on a two-week tour with the company.
"I went around and had my teachers sign this form that the school made for me that said I'd like for them to send me homework to do, which was bullshit; I wasn't planning on doing any of it," he laughs. "But I wanted to do this to show my teachers that I was trying to graduate without dropping out just to become a pro skater. Every teacher signed it and said congratulations, except for one, who said, 'I'm not signing this; you can't go.'"
Though Congelliere decided to embark on tour anyway, missing the assignments for that instructor's class meant that he had to take extra classes after school just to earn his diploma.
"I was so pissed off about it that I started making tapes full of songs specifically talking shit about this teacher and leaving them on his desk," he says. "I'd even start changing the marquee of the school with messages about him that I'd sign 'Five Year Plan'—it wasn't F.Y.P. yet. One day, I just realized that getting revenge and sticking it to this guy was so fun that I might as well keep doing it."
After the release of F.Y.P.'s first two 7" EPs, Made In U.S.A. and Extra Credit, Congelliere began pressing other band's records under his own Recess Records imprint, starting with a band of Northern California skaters named Garden Weasel and Phoenix, Arizona's Bored to Death.
"It wasn't exactly a light switch, but it was close enough. It just quickly started snowballing after that," says Congelliere.
As the decade progressed, Recess began to embrace a more melodic, pop-punk adjacent sound, adding bands like Beatnik Termites and Pud to their roster of collaborators. F.Y.P. was also moving in this direction, dropping more professionally mixed, hookier material with each new LP.
"We were getting a ton of shit about it, like, death threats and everything," says Congelliere. "There was this expectation we had to live up to that we no longer wanted."
Taking a page from the Descendents' playbook, Congelliere hit the reset button and formed a new group, Toys That Kill, out of F.Y.P.'s ashes, assuming the name of the old band's final album. Their debut record, 2001's The Citizen Abortion, reigns in the adolescent impudence and blast-beat thrashing in favor of meatier riffs and anthemic choruses that hearken back to punk's first wave. The collage-like construction of Congelliere's earliest work still carried over into the 21st century, however. "Bullet from the Sky" samples a group of chanting grade-schoolers in its final breakdown, "Playdough" is bookended by Twilight Zone dialogue, and "Available 476-2061" dabbles in a bit of avant-garde radio play. The Citizen Abortion might have been an overall shift toward accessibility, but Congelliere still manages to sneak plenty of chaos into its more polished songcraft.
"It was a decision to start over, which literally had to happen," he says. "We played in Chicago to 600 people as F.Y.P. that summer. Then less than six months later, we came back as Toys That Kill, and there were probably about five people. It was a fresh start but also a rude awakening. But it was definitely the right thing to do."
Jumpstarted Plowhards
Round One
Merch for this release:
T-Shirt/Apparel, Vinyl LP
Congelliere has self-released each of Toys That Kill's five studio albums on Recess Records, and they've notably teamed up with the newer generation of pop-punk bands along the way, splitting records with Joyce Manor and Iron Chic. Minutemen bassist and fellow San Pedro native Mike Watt has also made an appearance on a handful of Recess' recent releases, including an experimental collaboration with Congelliere called Jumpstarted Plowhards.
"Part of the plan for it was for him to send me basslines, and then I'd write everything else around them," says Congelliere. "It's really challenging, but it's really fun. Some of this stuff is way out of my box. There are times where I wonder if he has a hidden camera in the room to see my initial reaction, but once it all comes together, I'm like, 'I can't believe I did that.' It definitely breaks me out of my comfort zone."
Merch for this release:
Vinyl LP, Cassette
Congelliere's latest release, Born Under a Bad Sigh, is the sophomore album by his new quintet, Clown Sounds. Initially formed as a live vehicle for his solo material, the band delves further into the bluesy garage rock influences discernible on later Toys That Kill efforts.
"The new record's definitely inspired by the classics," he says. "The Stones, Kinks, and Beatles made up my favorite era of rock, besides punk. But the two feel similar to me because there's just something that's still fresh about the way that music was recorded."
Duane Pitre
Few skaters were as closely associated with a particular band while in their prime than Duane Pitre. The New Orleans-born skater's first-ever video part, which appeared on Gordon & Smith's 1990 Footage tape, featured a sneak preview of Dinosaur Jr.'s "The Wagon" months before it would appear on Green Mind. Shortly after signing with the idiosyncratic Alien Workshop board company that same year, he'd begin work on Memory Screen, a film that re-invented the skate video as a vehicle for experimental artwork—and just so happened to include four songs by the Boston proto-grunge band.
While Pitre may have cemented Dinosaur Jr.'s place in skate culture, the body of work Pitre has created since prematurely retiring from the craft to pursue music is far removed from the indie rock he grew up on. Bands like fIREHOSE and My Bloody Valentine may have been his earliest influences, but the minimalism of Philip Glass and Steve Reich inform the solo material he's released over the past twenty years. Here are four records that show Pitre's progression from upstart bassist to a respected avant-garde composer.
Pitre moved to San Diego in 1994 to form the "Alien House" with Rob Dyrdek, John Drake, and Kelly Byrd and shortly after purchased his first bass guitar. Over the next three years, Pitre became so consumed with practicing music that he officially announced his retirement from skating in 1997, switching to electric guitar and forming post-hardcore quartet Camera Obscura. To Paint The Kettle Black, released after the band's two-year lifespan, is a brief peek into their dizzying, dissonant sound. Pitre's riffs form serpentine coils around off-kilter drum fills that heave and jolt like heavy machinery. It's still loosely rooted in rock conventions but hints at the more experimental ambitions Pitre would explore in the near future after moving to New York City.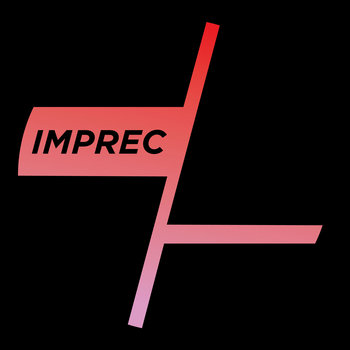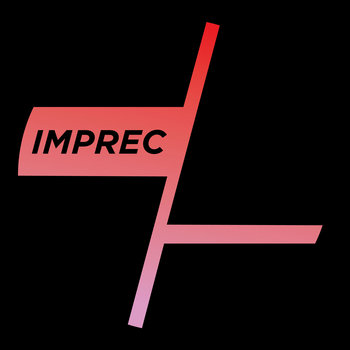 Merch for this release:
Compact Disc (CD)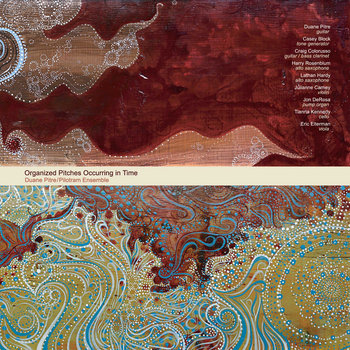 Released in 2007, Organized Pitches Occurring in Time was Pitre's debut album as a composer, demonstrating his early interest in a sound that was more purely drone-oriented than what he'd pursue later. The hour-long record is split into two equal halves, each section consisting of a single 7th chord sustained by a chamber ensemble. Inspired by Terry Riley's In C and the works of La Monte Young, Pitre directs his performers in modular fashion, shuffling instruments in and out of the mix over time to explore their dynamic and textural interplay. Side A mainly consists of stringed instruments and organ, riding slow, rolling tones as they ebb and flow out of perceptibility. Side B, which makes liberal use of woodwinds, is eerie and nebulous; each tone blends seamlessly into the aural fog.
Merch for this release:
Compact Disc (CD)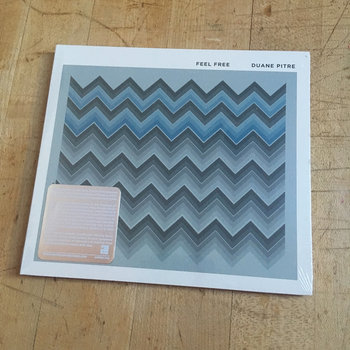 In contrast to the thick, glacial structure of Organized Pitches, 2012's Feel Free is a pointillist work made up of digitally-altered guitar harmonics and the subtle backing of a string quintet. Here, the drones are residual, suggested by the space between pluckings. The record was one of the first pieces Pitre recorded using the "just intonation" tuning system, which ensures that the intervals between notes are always a whole number, allowing the human ear to process harmonies more easily.
Bell-like tones flicker and chime, pattering arbitrarily like rain on the windshield as cello and violin yawn in the backdrop. Feel Free is elegant in its aimlessness, billowing and beckoning without a charted course in mind.
Merch for this release:
Vinyl LP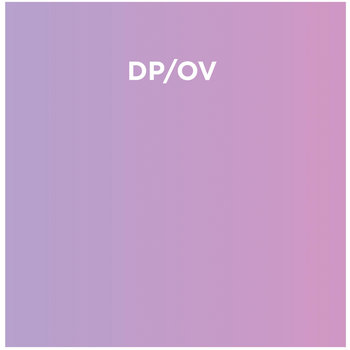 Pitre's most recent release, Omniscient Voices, is more of a traditional "album" than his usual solo output, made up of five separate but similarly composed pieces. Inspired by Morton Feldman's post-minimalism, the record is stripped-back and insular, consisting of little more than piano and murmuring electronics. Using Max/MSP, he programmed a pair of synthesizers to react to his piano in real time, conjuring a strange phantasmal presence as he plays. Omniscient Voices conversely soothes through its constant tension, dissonant drones needling into Pitre's tonal clusters.