LISTS
The Breeders Beyond the Ripple of "Last Splash"
By Patrick King · October 10, 2023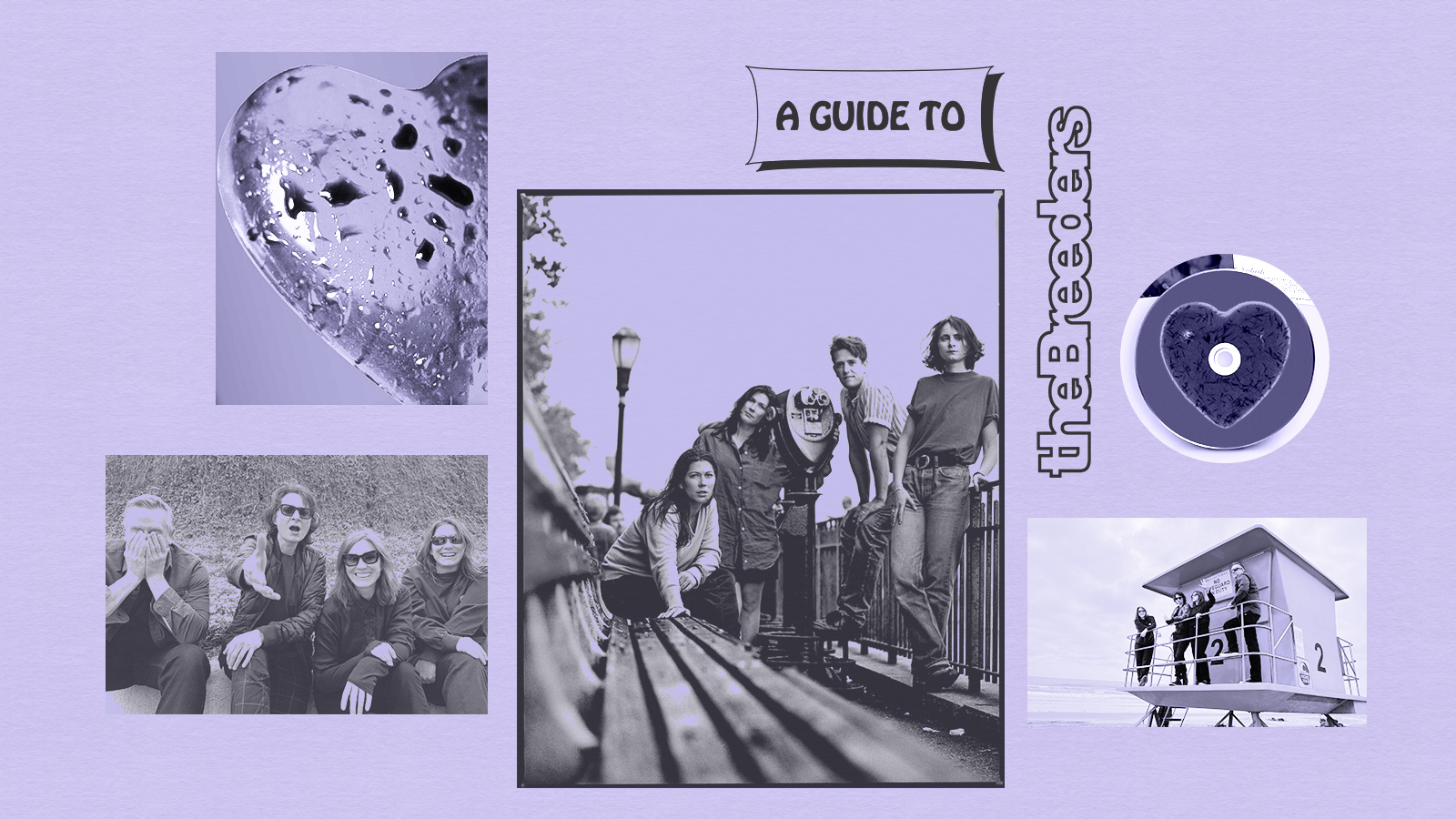 Great things can present themselves through boredom. Kim Deal knows better than most. When the alternative rock icon needed an outlet for her songwriting outside of her main gig as bassist and vocalist in the Pixies, she established a much-emulated punk-leaning pop formula marked by heavy guitars with her highly influential band The Breeders at the tail end of the 1980s. Though they've released six terrific albums, it was 1993's Last Splash that cemented the band's legacy. The record's 30th anniversary is being celebrated with a box set that includes a half-speed master from the original analog recordings as well as a bonus 12" including an unreleased song from the initial sessions, "Go Man Go."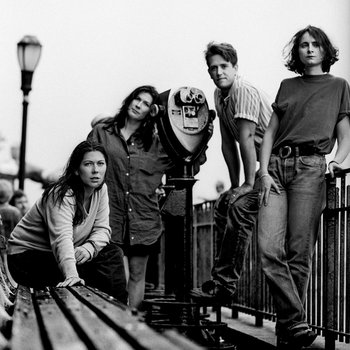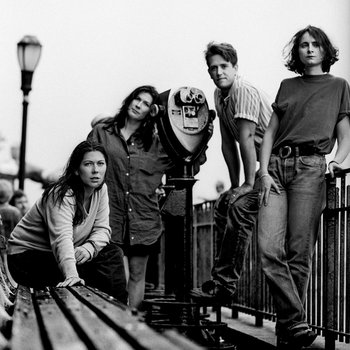 Merch for this release:
Vinyl LP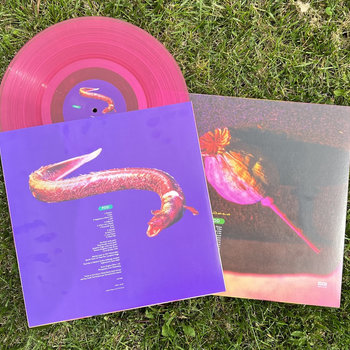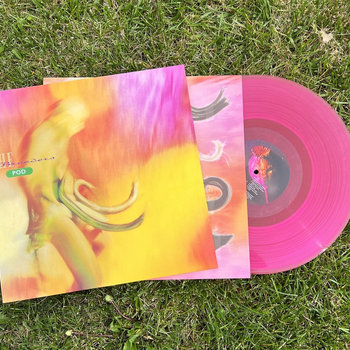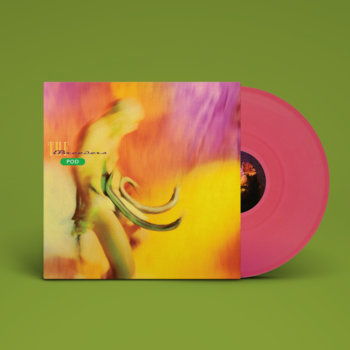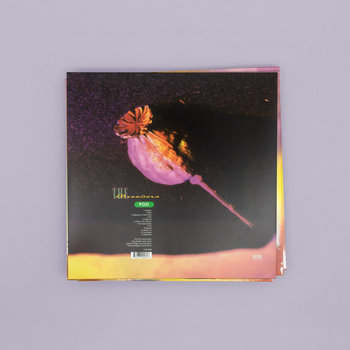 "['Go Man Go'] had come from the idea of a Pixies song, and I wasn't sure if Charles [Frank Black of the Pixies] would be cool with it, so I just bailed on it and we just did 'Divine Hammer,'" says Kim of unearthing this lost tune. It also includes a rendition of the Last Splash standout "Divine Hammer," featuring Dinosaur Jr's J. Mascis on lead vocals.
Deal believes that, unlike previous reissues, this is perhaps the definitive-sounding version of Last Splash. "I usually hate remasters because I like a certain sound," she says. "So when something gets remastered, it's usually a clean digital remaster where all the highs are pumped really loud, so they sound better on streaming and stuff. This isn't really a remaster. What it is, is an analog recording done half speed to two discs that get played at 45 RPM. So these big fat grooves on that vinyl should sound better. And that's what, for me, was important."
To celebrate, the version of the band that recorded the seminal album—Kim and her twin sister Kelley Deal on guitars and vocals, with Josephine Wiggs on bass, and Jim McPherson on drums—are hitting the road to play the album in its entirety. "The songs are so much fun to play, and they're just as much fun to play now," says Kelley. "I remember somebody, maybe an interviewer, had asked, 'Oh, do you ever get sick of playing 'Cannonball'?' No. Never. It's so much fun to be in the middle of that song. It's like a roller coaster ride."
To mark this huge occasion, we sat down with all four members of The Breeders to discuss each of the band's records in their spotless discography.
Pod (1990)
Merch for this release:
Vinyl LP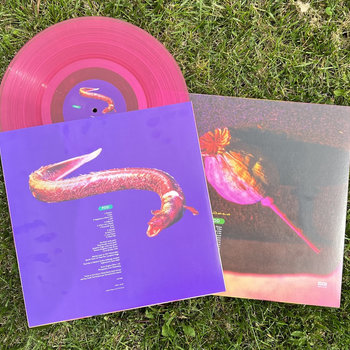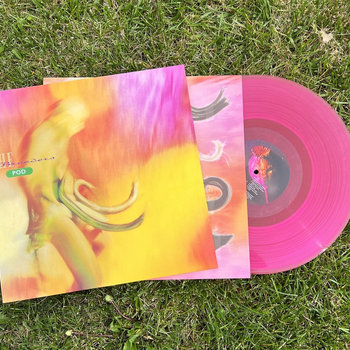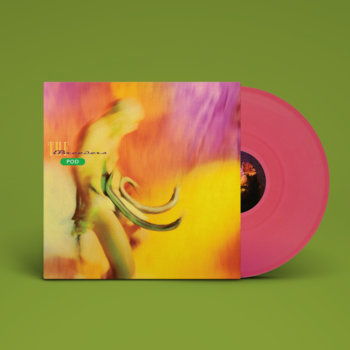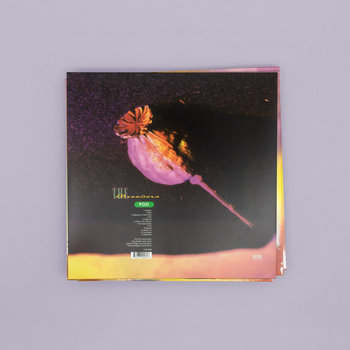 Things had been picking up for the Pixies in the late 1980s with the release of two critically adored albums, Surfer Rosa and Doolittle. Even as the world seemed a little bit more open to what the Pixies could do, Kim found herself able to do less and less within the band in terms of songwriting. While the band was on tour with 4AD labelmates Throwing Muses, she began showing the songs she had been sitting on to Muses front person Tanya Donnelly.
"It was a period of time that Charles was busy doing something, and Kristen [Hersh of Throwing Muses] was busy. I think she was having a baby. So me and Tanya had quite some time together, and we would play guitar together, and it was quite fun," remembers Kim. "We ended up telling Ivo [Watts-Russell, founder of 4AD] that we were doing that. When he found out that me and Tanya were playing some songs together, he asked if he could hear a recording of it. So we gave him a recording, and he said, 'These are great. I'd like to put out an album.' Fantastic! So who would we get to play? Well… How do I say I spent a drunken night with Josephine?"
The story is as follows. In 1988, Josephine Wiggs' band Perfect Disaster opened for the Pixies at the London stop of their tour with My Bloody Valentine. Wiggs had admired Kim's playing and charisma but felt way too shy to approach her without a good reason. Fortunately, a friend of hers from Frankfurt, where she had been living, asked Wiggs to get Kim's autograph, and the two began chatting. Sometime later, Wiggs saw that the Pixies would be playing a show just outside of Frankfurt at the Batschkapp. She suggested to some friends that they should show up in the afternoon when the band would be sound-checking to see if her new friend Kim Deal could get them on the guest list. It worked, and the Wiggs and her friends made it in and wound up hanging out and drinking with Kim after the show.
"The Batschkapp is right near a railway line and we were sitting on the platform of the railway line just chatting," says Wiggs. "It started getting later and later, and I said to Kim, 'How are you getting back to your hotel?' And she said, 'You guys are giving me a lift!' And we were like, 'We don't have a car. We came out here on the train.'"
"I'm from America! If you go to a club and you have a car, you give a friend a ride home," Kim chimes in with a laugh.
The Pixies tour bus was long gone by that point, so Wiggs and her friends piled into a cab with Kim to take her back to her hotel by the airport. About six months later, a surprised Wiggs received calls from both 4AD and Kim asking her to join the Breeders as a bassist so Kim, the famous bassist, could focus on playing guitar.
Kim, Donnelly, and Wiggs got together with producer Steve Albini, whom Kim had worked with in the Pixies, to start hashing out the songs that would become the first Breeders record, Pod. In need of a good drummer, Albini suggested Britt Walford, the snotty young punk from the short-lived Kentucky greats Slint. All of the rehearsals for what would eventually become Pod were held at Josephine's house in the small town of Biggleswade outside of Bedfordshire in the UK. They recorded for ten days at The Palladium in Edinburgh, Scotland. Pod was released in May of 1990 and, right out of the gate, it exceeded all of the musical potential that was only hinted at in Kim's work in the Pixies. Filled with off-kilter charm and sweetness but never short on power, the record is a foundational document for thousands of bands looking to toe the line between pop songcraft and Wire-indebted art punk. But for all of its successes as a statement of Kim's strengths as a songwriter, she still had obligations to fulfill in the Pixies.
"[The Breeders] never toured it or anything," she says "[Donnelly] had a baby. I was back on tour [with the Pixies]. We did two shows in London. But we didn't actually continue on down that path for a while."
Merch for this release:
2 x Vinyl LP, Compact Disc (CD)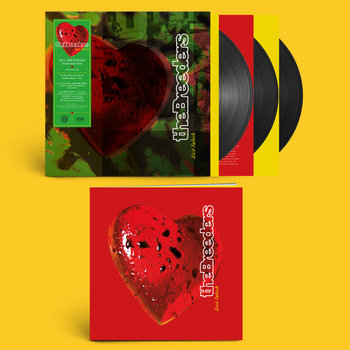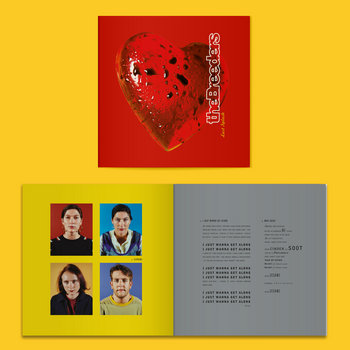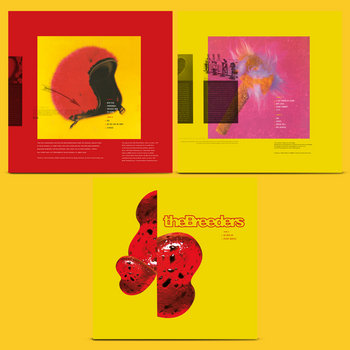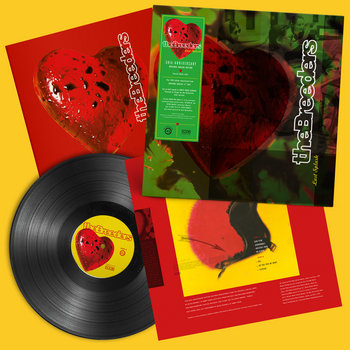 The Breeders knew that Donnelly would not be a permanent fixture in the band from the get-go. As she had started her own band, Belly, aside from still being in Throwing Muses, she would begin to have less time to play in the Breeders than before. During the search for a new guitarist, Wiggs remembers getting a call from Kim proposing the idea of asking her twin sister Kelley to join the band. "I think she prefaced it with some, you know, condition or some sort, and she said, 'Kelly's going to play lead guitar. She doesn't actually know how to play the guitar, but I think it's going to be okay.'"
Kelley had been working at Litton Computer Services, a large defense contractor back in Dayton, Ohio, the Deals's hometown. She asked for time off to practice and to record the Safari EP, which came out in 1992, as a new member of the band. The band was also on the hunt for a new drummer. Jim McPherson had been playing in the local Dayton band the Raging Mantras and was well aware that their town was home to a bonafide rock star in Kim Deal. He and his fellow band member Nick Kizrinis, who worked at a local record store, would flier Kim's house every time she returned from tour, hoping she would make a gig. One day, Kim and then-boyfriend SPIN writer Jim Greer appeared in front of her house to ask the two of them if they would be interested in playing on some demos. McPherson was asked to join the band shortly after, completing the full lineup.
In 1992, the Pixies famously disbanded out of the blue, allowing Kim to finally take the Breeders out on the road. They toured most of that year, including a run with Nirvana in Ireland. Once they returned to the United States, they made plans to enter the studio to record some of the songs they had been working on. The band drove from Dayton to record with Mike Freegard at Coast Recorders in North Hollywood, California, and then to Brilliant Studios in the heart of the Mission District in San Francisco, which the band found to be an intense experience. "It was super scary," McPherson remembers. "Josephine and I would walk ourselves through the Mission District, and I personally, on purpose, wore a sweatshirt that had a red stain on it that I had done a [construction] job with. I was terrified."
The resulting record, Last Splash, catapulted the band to a new stratosphere based on the strength of its lead single "Cannonball," which received heavy rotation on MTV with its Kim Gordon and Spike Jonze-directed video. For Kelley, the success of the song was welcome but puzzling.
"I do remember being surprised that it was received so well because 'Cannonball' doesn't really repeat correctly. It does have a chorus. But the verses are weird. They're odd numbers, it stops and starts, there's all this feedback everywhere. I didn't hear that and go, 'Ah, radio hit!' Because there was a lot of like alternative music, and this is a dance song, man! There wasn't that wonderful mix of both. With nice, heavy guitars, but also harmonies, and you can move your butt to it, you know? So it was a really nice blend. It's a reggae song."
Even though that song remains ubiquitous, it is hardly the album's lone shining moment. A summer barbeque record in the truest sense, the album is a triumph of effortless hooks and slyly adventurous pop pastiche. Songs like "Divine Hammer" and the Ed's Redeeming Qualities cover "Drivin' On 9" are as immediately tuneful as anything produced in the alternative era, while tracks like "No Aloha" and "Roi " hinted at a darker side lurking within Kim's writing.
Last Splash cemented the Breeders stars, and the success of the record saw them playing bigger shows on tour, including a massive hometown show at Dayton's Hara Arena with Ohio bands Guided By Voices, The Afghan Whigs, and The New Bomb Turks.
The reaction from the crowds exceeded anything they could've imagined. At a show in an upstairs venue in Spain, the venue owners had to go on stage and tell the band to stop playing because they could see the beams in the ceiling had begun giving out as people lost their minds to "Cannonball."
"We went downstairs, and they showed us what they were talking about," remembers Kim.
Merch for this release:
Vinyl LP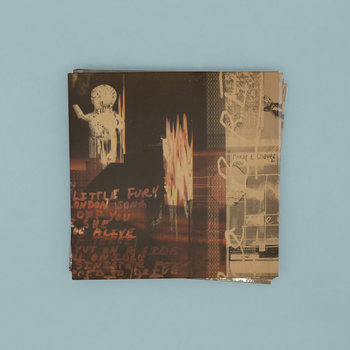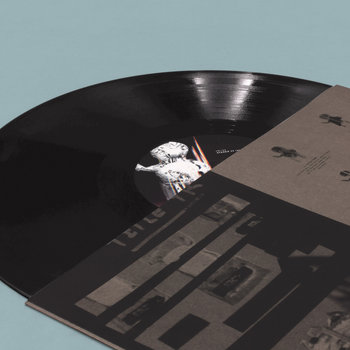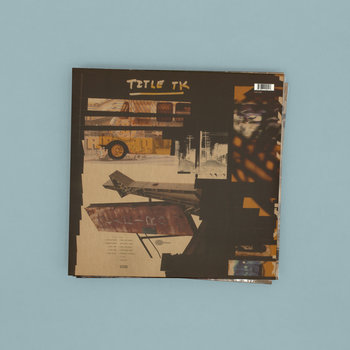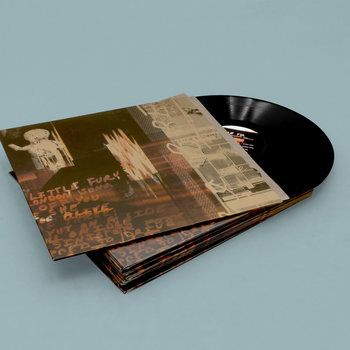 Shortly after the major success of Last Splash, Kim and McPherson worked together on short-lived project the Amps in 1995, but the two found themselves being pulled apart. "After the Amps record, me and Jim didn't have a falling out," Kim explains. "We had more of like internal psychological implosions, each individual. He was going through something, I was going through something. So we lost touch with each other."
Still, Kim had amassed a bounty of songs that needed to be recorded. By the early 2000s, McPherson had joined Guided By Voices, and Wiggs was working on her project, Dusty Trails. Without the two of them on board, the Deal sisters needed to find a new rhythm section. Not knowing where to turn, Kim ran into guitarist Richard Presely, bassist Armando Lopez, and drummer Jose Medeles, who had been playing as the band behind Lee Ving for a touring iteration of the legendary L.A. punk band FEAR. In typical fashion, Kim struck up a friendship with the band over drinks one night in New York City, and the decision was made that both Kim and Kelly would be leaving Dayton to live in East L.A. and work on a brand new Breeders record with this new lineup.
"They were such good players," remembers Kim. "We had a rehearsal space and we worked really hard. We rehearsed constantly, constantly coming up with songs."
Most of the tracking was done between Electrical Audio with Steve Albini in Chicago and Kim doing some work in Austin with Andy Taub at his studio, Brooklyn Bridge. Much darker and more experimental in sound, Title TK shook up the notion that the Breeders were still searching for sunny hits a la Last Splash. The album highlights both Kim and Kelley's abilities as arrangers, as songs like the playful leadoff track "Little Fury" and the fuzz-bass-led "Son Of Three" are masterclasses in dynamics, showing how much ground the band can cover while letting instruments hang back in service of Kim's melodies. Despite such a prolonged hiatus between Title TK and Last Splash, Kim and Kelley wouldn't let this creative rebirth lay dormant for quite as long next time.
Merch for this release:
Vinyl LP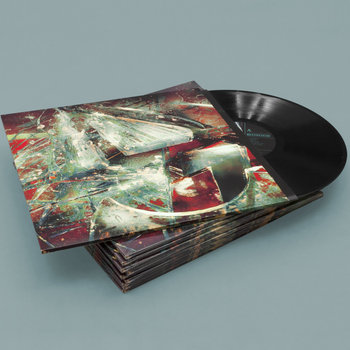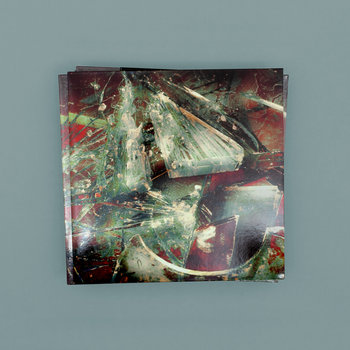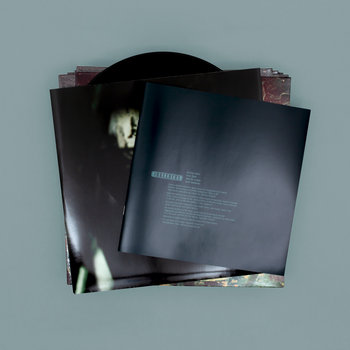 Following in a similar experimental vein as Title TK, the same lineup returned in 2008 with Mountain Battles. In the time between the two records, Kim had toured the world with a reformed Pixies, which kept her from entering the studio for six years. Yet Title TK is possibly the most eclectic and stylistically adventurous record the band has ever produced. Starting from the 60s psych-tinged opening seconds of "Overglazed," the album is full of twists that show the full scope of the Deal sisters' malleable pop vocabulary. A mostly mid-tempo set, the record rarely bubbles over with the fast-paced, punk-leaning pop the band pioneered in the early '90s. The songs that require gas, such as "Walk It Off," excel with a sticky and hook-filled strut, but the true standouts on the record are when the arrangements make room to demonstrate why both Kim and Kelley's voices are such genuine treasures. In the surfy ballad "Regalame Esta Noche," originally written by Mexican composer Roberto Cantoral, Kelley sings entirely in Spanish with command, a language she does not know how to speak. In another fun turn, the two sisters also try their hand at singing in German on the aptly titled jittery art-punk number "German Studies."
"It was really fun, and it felt really experimental," says Kelley of the recording sessions for Mountain Battles, once again done with Steve Albini at Electrical Audio. "I still don't understand why, at the time, we were like, 'Sure, we should do a song in Spanish and another song in German, which neither one of us actually speaks. Of course. Why not do that?"
Merch for this release:
Vinyl LP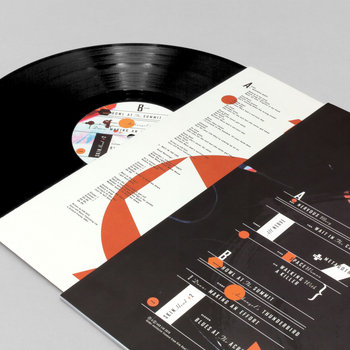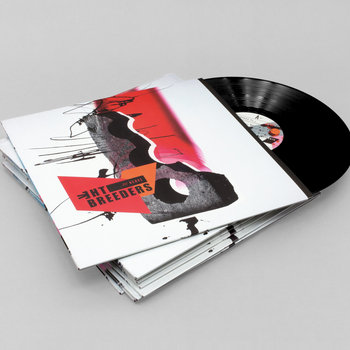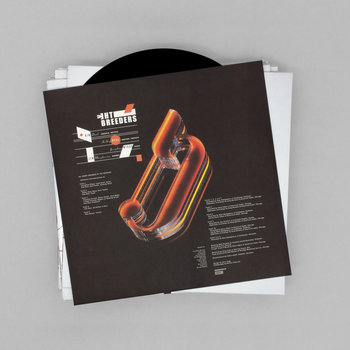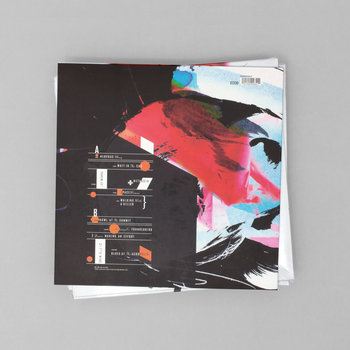 While both Kim and Kelley had been soldiering on without McPherson and Wiggs, the two ex-members had been keeping tabs on what their old pals had been doing. In both of their cases, they felt like they had missed out on being a part of two fabulous records. "I felt like I was really missing out on something. Like I really wish I was there," laments McPherson. "​​We had such great chemistry for Last Splash. When those records came out, I was missing it. I was missing playing with them."
Josephine felt similarly, though she had had the chance to rejoin the two sisters onstage for 4AD's 25th-anniversary show in 2005 and again when the band's new bassist Armando Lopez had to leave the Title TK tour to go home for the birth of his child in 2009. The second time around, she learned the band's full set in one day, just in time for a show at New York City's Bowery Ballroom. As she filled in for a few more shows on that tour, Wiggs regained the callouses in her fingers doing the iconic bass slides to "Cannonball," and it only made her miss playing in the band permanently even more.
Luckily for both McPherson and Wiggs, they were soon reunited with both Kim and Kelley to celebrate the 20th-anniversary of Last Splash that would see the band playing the classic album in full around the world in 2013. The band played 60 dates throughout 2013 and into 2014 that also coincided with the release of a special 20th Anniversary reissue.
While the tour rolled on, Kim brought a brand new song to her bandmates, titled "Walking With The Killer," which was quickly incorporated into subsequent setlists. It lit a spark for the band, and they immediately regained the magic songwriting chemistry they had back in 1993, with each member bringing new ideas to the table.
Once they were off the road, the band entered the studio to record their fifth album, All Nerve. In typical Breeders fashion, it came out in 2018, nearly a decade after the release of Mountain Battles. The album marks a return to form in the truest sense, playing like an effortless extension of the musical camaraderie between all four members. While touring behind the anniversary of Last Splash, the Breeders found that a younger generation of bands all viewed them as a touchstone to a certain harder-edged corner of indie rock. They took out supporting acts like Speedy Ortiz and Parquet Courts. But one of their most vocal supporters was the wildly popular Australian songwriter Courtney Barnett, whose band visited the Breeders in the studio one day and wound up lending backing vocals to the song "Howl At The Summit."
The admiration for the band's previous milestones and the appetite for new material amazes both the Deal sisters. But as they're taking one more, and perhaps final, look back at Last Splash, they are blown away by how seminal a record it has remained for old fans and new fans alike. "It really is gratifying, isn't it?" Kim asks Kelley of the enduring love for Last Splash. "It really is gratifying to see it be the soundtrack of not only people like our age, or close to it, but to see people who hear the record and it does something for them that are younger."
"That's really interesting to me, too," responds Kelley.
When the question of another Breeders record comes up, Kelly says, "We're always working on something." McPherson lights up at the idea. "I don't want to swing a hammer no more [sic]," he explains with a laugh, as he has had to go back to manual labor when the band is off the road. "Please, more tours!" he adds, rubbing his arms jokingly.