LISTS
The Best Albums of Winter 2023
By Bandcamp Daily Staff · April 07, 2023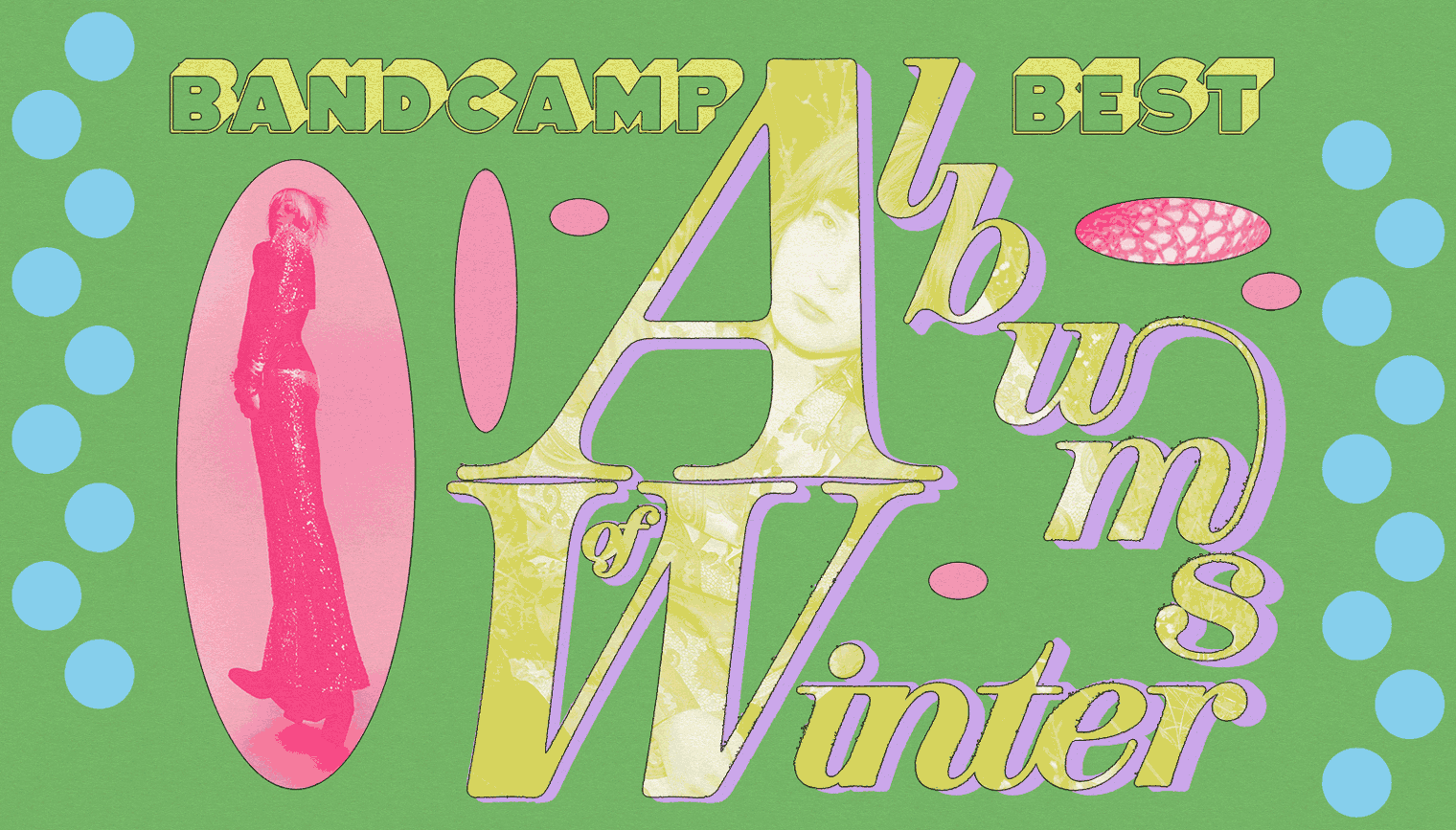 These are our picks for the best albums of the last three months.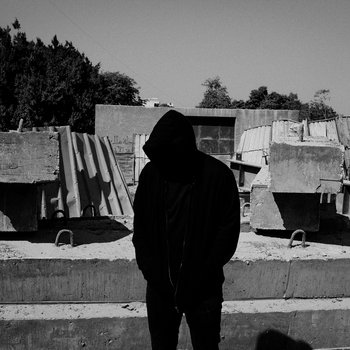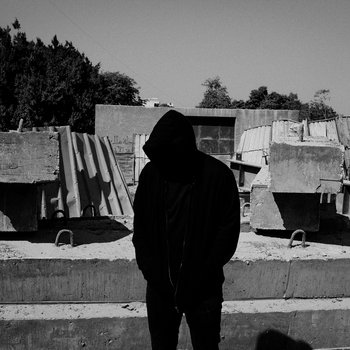 Merch for this release:
Vinyl LP
Ends Meet is the latest LP from Cairo producer 3Phaz, and shows him delving deeper into his signature style—fusing popular working-class Egyptian musical styles (shaabi and its descendant, mahraganat) which were often dismissed as "low culture" with forward-thinking electronic production. This isn't exactly new territory—plenty of artists seek to fuse these vibrant street styles with other genres—but what makes 3Phaz's work so exciting is his endless creativity, his ability to find new possibilities in every track. (Also, this is heady, brainy music, but one doesn't need a degree to enjoy it—truly music of the people, for the people.) "Shabber" brings shaabi together with gabber, often the butt of jokes in the rave world but still beloved by its now-niche audience, resulting in a heart-pounding dancefloor workout. On "Shoulder Dance," complex polyrhythms are given their space to shine. This is a celebration of both Cairo's inventive contemporary electronic scene and the enduring power of the music of the Egyptian streets, a beautiful expression of everyday joy.
Read our Album of the Day on Ends Meet.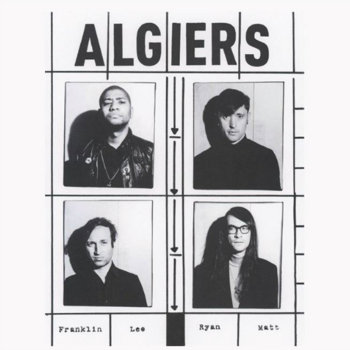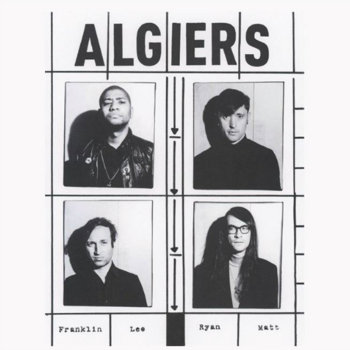 Merch for this release:
2 x Vinyl LP, Compact Disc (CD), T-Shirt/Shirt, Hat, Other Apparel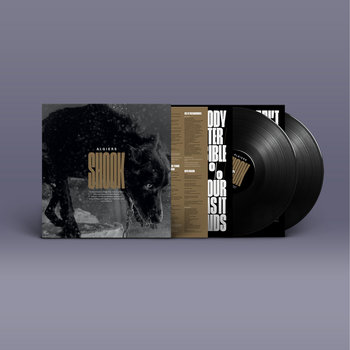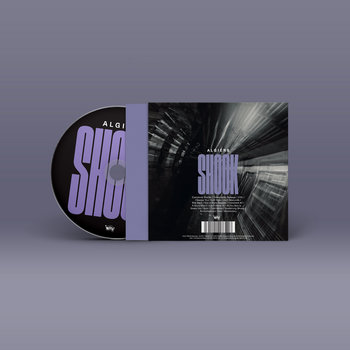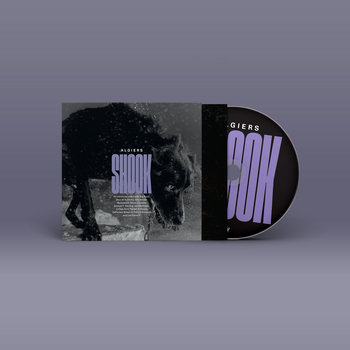 Trying to pin a genre to Algiers is a comedically fruitless task. Are they Rock? Post-rock? Art rock? Gospel? Post-Punk? Hip-Hop? Soulful Post-gospel rock-i-cana rap? (That last one isn't a thing, but you get the point.) The Atlanta band didn't have an answer when they formed in 2012, nor do they now, and therein lay their ethos. In an interview with Bandcamp earlier this year, vocalist Franklin James Fincher argued that "The breakdown of genres didn't take place until capitalism," going on to frame the band's music as a reflection of a living, breathing group of individuals rather than a readily categorizable commodity; imagine a group of subway riders listening to music in the same car at a particular moment, mix those strangers' tastes together, and give the bonafide enigma a name, and you've got Algiers in a nutshell. For Shook, the band craft a rich musical dialogue between (and beyond) the Silicon Peach and the Big Apple, joined by one of the most diverse guest rosters we've heard on any record this year: Zack de la Rocha, billy woods, Big Rube (The Dungeon Family), Samuel T. Herring (Future Islands), LaToya Kent (Mourning [A] BLKstar), Backxwash, Jae Matthews (Boy Harsher), and many, many more. Plenty of artists talk about building community, but Algiers put it into practice across every vertical of their art, and it shows. Don't bother with the labels. Just press play.
Read our interview with Algiers & King Vision Ultra.
Merch for this release:
2 x Vinyl LP
Hailing from that weird chunk of years in the mid-2000s when music deemed "indie" was being reconfigured to make commercial ambitions not only acceptable but desirable and transforming the tunes into a melange of Target commercial bullshit along the way, it is unsurprising that Beauty Pill's Unsustainable Lifestyle EP fell on deaf ears—after all, it was philosophically and spiritually opposed to all of that. "They don't wanna save your life/ They just want to distract you for a while," sings Chad Clark on "Goodnight to You" from the aforementioned EP, a pristine work of melancholic indie rock lamenting the turn from lifestyle to Lifestyle. It's now the opening tune on Blue Period, a compilation consisting of the Unsustainable Lifestyle plus You Are Right to Be Afraid EP and a various handful of demos from the period, which rightfully places Beauty Pill as makers of refined and dynamic art-rock whose intellectual take on punk was possibly a tad too detached and archly venomous for the time in which it was made. Fortunately, we now live in a time that demands a bit of an archly venomous attitude, and the cool observations of Blue Period, no longer sounding out of step, have arrived right on time.
Read our Album of the Day on Blue Period.
Merch for this release:
Vinyl LP, Compact Disc (CD)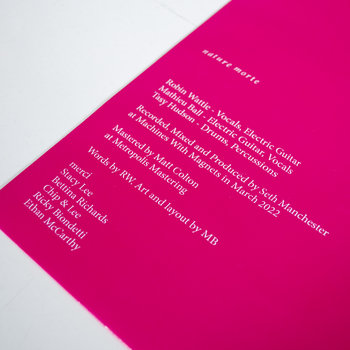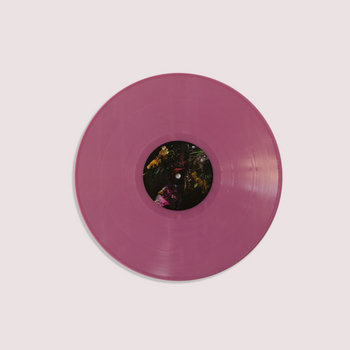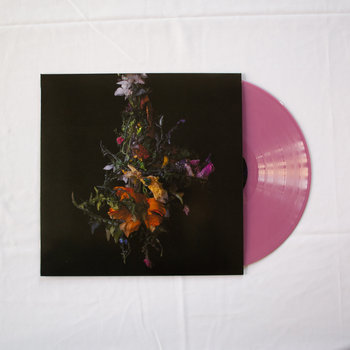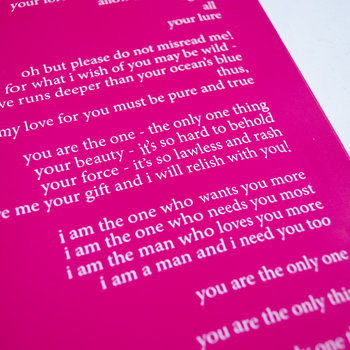 Continuing in the crushing, apocalyptic vein of last year's collaborative album alongside the Body, BIG/BRAVE's seventh album showcases a heavier side to the Montreal trio, its sound oriented around churning doom metal rather than dark, minimalist Americana. The noticeable uptick in decibels aside, bandleader Robin Wattie (one of the best vocalists in contemporary heavy music now, bar none), guitarist Mathieu Ball, and drummer Tasy Hudson haven't lost their taste for pastoral, homespun songcraft altogether on nature morte, as evinced by the woolen Americana tones on "The Ten of Swords" and the first half of "my hope renders me a fool." The differentiating factor in these songs, then, is the amplified cathartic energy running through them, fueled by rumbling guitars, gut-wrenching wails, throat-rending screams, and relentless drums. Wattie's vivid, faintly gothic reflections on topics like misogyny, bigotry, and sexual violence prove equally compelling; she regards them less as rectifiable injustices and more as symptoms of an incurable affliction perpetuated by the status quo — or, as she puts it in the opening track, "a disease for keeps" — that robs its victims of personhood and autonomy, leaving husks with "limbs like offal." The end result is a devastating yet beautiful piece of work.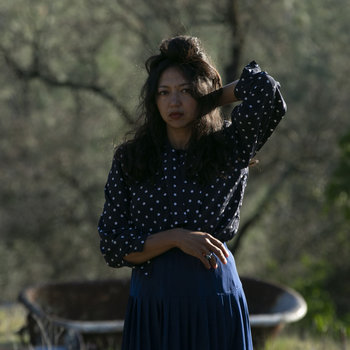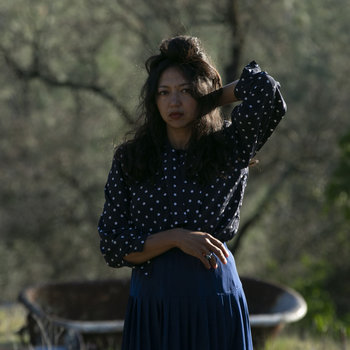 Merch for this release:
Vinyl LP, Compact Disc (CD), Cassette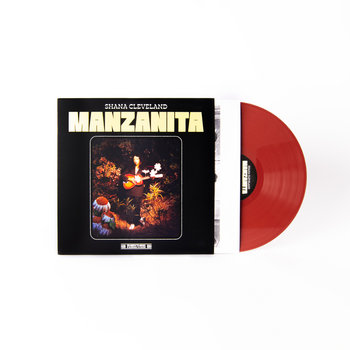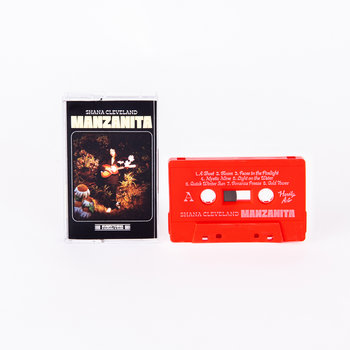 Motherhood and mother nature are the great mysteries of Manzanita, the second solo record from La Luz frontwoman Shana Cleveland; but they are ones she is not interested in unraveling so much as bearing witness to, which she does throughout this collection of intimate love songs and lullabies woven together from steel strings, cello, brushed drums, and pedal steel augmented by warbling synthesizers that mimic the humming and crackling of the natural world. Her hushed psychedelic folk has never felt more peaceful or purposeful, the meditative fingerpicking less a method of transcending the world than mirroring the blooming splendor of the Californian wilderness she calls home as it awakens from winter slumber. Lyrically, Manzanita is an entrancing web of surrealistic details—flames over a mountain, crystals in a stream, wasps in the bedroom, a flash of a departed loved one in the face of her child—that shine individually but when taken together are a document of faith in the eternal return of all that is good and green in a world left too long in the ice and snow.
Read our Album of the Day on Faces in the Firelight.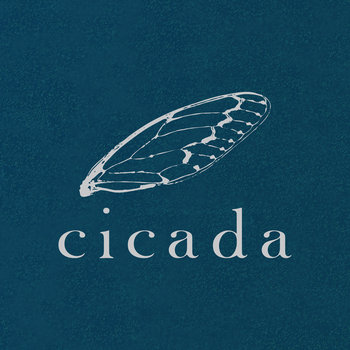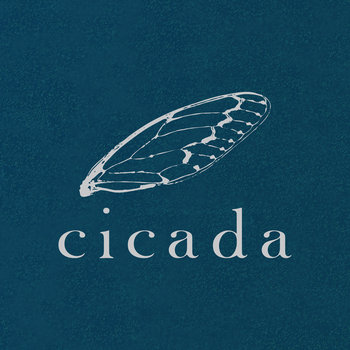 Merch for this release:
Compact Disc (CD)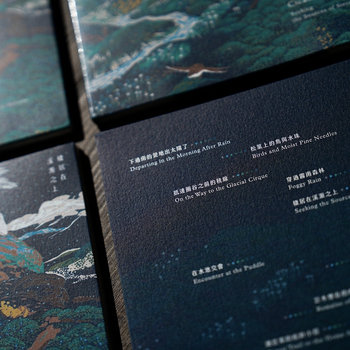 The Hinoki forest is a verdant paradise located in the foothills of Taiwan's Central Mountain Range, studded with dramatic cirques, bubbling streams, and towering Benihi trees. Like most forests in the world, it carries great spiritual and cultural significance for those who live alongside it — and is also severely threatened by logging and climate change, which making its conservation all the more paramount. Conceptualized during a hike through the region, 棲​居​在​溪​源​之​上 Seeking the Sources of Streams, by the neoclassical outfit Cicada, is a vital contribution to the preservation effort; a sonic postcard from a threatened paradise that relives the group's hikes through its lush, peaceful landscapes through an alluring blend of new-age ambient electronics, field recordings, and pristine orchestral and woodwind passages. It's a smooth, serene journey, but also a faintly bittersweet one, and rightly so; to claim Mother Nature as a Muse nowadays is to sublimate all her suffering into sound, and in case you haven't noticed, she's not isn't doing so hot right now. All the more reason to appreciate her beauty while you can.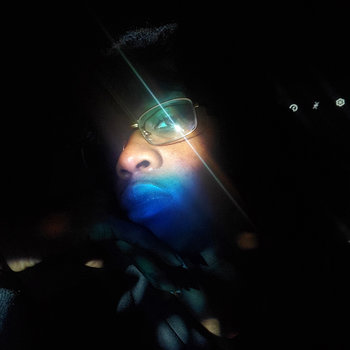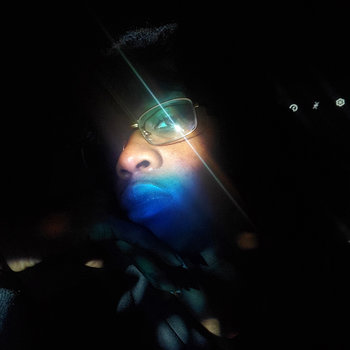 let's play pretend! isn't an easy listen, though it is pretty accessible sonically in terms of experimental music. It is, however, deeply beautiful and deeply truthful. Here, Detroit multihyphenate artist Decuma raps with painfully vivid and evocative imagery over and through shifting, mostly beatless ambient soundscapes, calling back to interwoven foundational traumas of racial and sexual violence and exploring how they've manifested in his life over the years. I have listened to "basketball. (feat. yska)" innumerable times, and my breath catches in my chest every time; Philadelphia guitarist Yska's scrabbled lines bend like willow branches under Decuma's visceral lyrics, chopped up by stuttering hi-hat. It's such a raw record that one might forget for a moment how gorgeous the production is, how carefully every detail and element is placed and used. Breathtaking, challenging work that speaks to the survival instinct to make something necessary out of what has been used to wound you.
Merch for this release:
Vinyl LP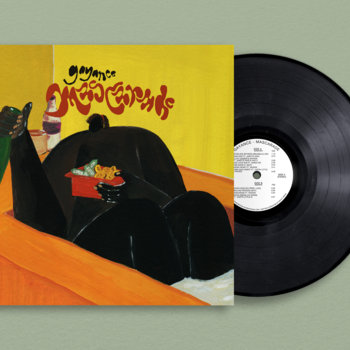 Masquerade is a dance music proclamation. Taking her name from the Kreyòl word for "joyfulness," Montreal-native Aïsha Vertus skillfully produced the tracks on this exquisite tour-de-force. The opening interlude sets the tone by introducing listeners to the all-encompassing musical world of the album. It's followed by the lush, broken beat "Dead End," where she wistfully sings: "Somehow you've crept into my vision and now you're all I can see." The album's standouts are the hypnotic "Nunca Mais (Extended Version) and the down-home gospel-addled soul of the title song. What I love most about this album is that Vertus is purposeful about the sonic atmosphere—you can't put her sound neatly into a box. On Masquerade, Gayance melds broken beat, garage, neo-soul, and house with stunning results.
The hook to the irresistibly manic title track to JPEGMAFIA & Danny Brown's new collaborative LP goes like this: "Stop scarin' the hoes/ Play that shit'll have them touch they toes/ We don't wanna hear that weird shit no more/ What the fuck is that? Give me back my aux cord!" It doesn't take a rocket scientist to figure out that they're directing the taunt at themselves. For years now, both JPEG and Danny have been proudly bouncing around the outer edges of hip-hop, the former proving especially adept at internet trolling (the cover of the album's vinyl edition is a hilarious reflection of this), the latter pushing fearlessly into the avant-garde, often to great personal expense. On HOES the duo leap all the way into the esoteric deep end, whipping out songs like Chinese throwing stars, one after the other without a pause. The whole thing is fun as hell, jokes whizzing by at light speed, the duo rapping frantically over wild, warped out SP-404 production (the drums on "God Loves You" could blast a hole in a bank vault). SCARING THE HOES is an industrial-strength joy buzzer set on high.
Merch for this release:
Cassette, Book/Magazine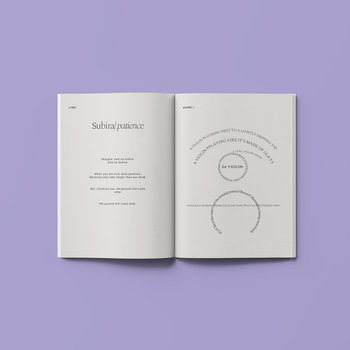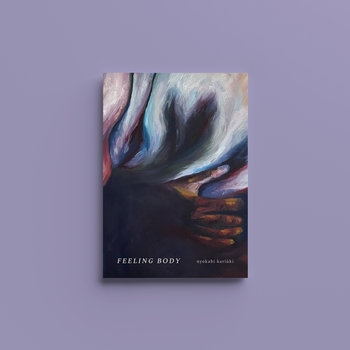 Aquatic sounds are the throughline on Nyokabi Kariuki's debut album. Recorded during a time of strife and transition, the Kenyan artist transposed her healing journey into music. An array of audio snippets and samples create the rich textures of Feeling Body that give it an intimate feel. Case in point: the 12-minute-long title song that features dripping water, whispered vocals, airy production, and taped conversations to muse about healing after experiencing chronic illness. It's followed by the disjointed and "fire head," which erupts into a wavering, electronic high. "They stopped asking, 'Are you okay," she repeats. The album ends with the otherworldly "Nazama" (meaning "to sink" in Swahili) which begins with Kariuki's haunting acapella before transitioning into a transcendent gospel-like choral refrain: "I'm getting better." Ultimately, Feeling Body is about accepting the fragility of life and moving forward by any means necessary.
Merch for this release:
2 x Vinyl LP, Compact Disc (CD)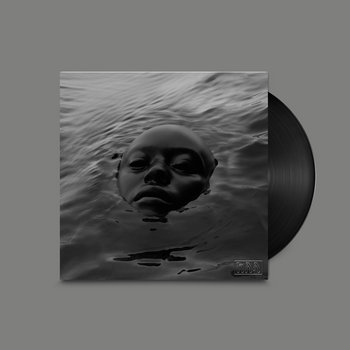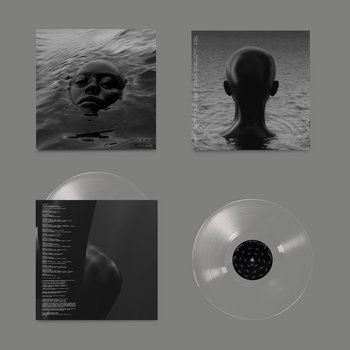 When fans needed Kelela the most, she disappeared. But she has returned from her five-year hiatus with a restorative album featuring contributions from 15 producers, including LSDXOXO, Bambii, and Kaytranada. Infused with Kelela's signature ethereal vocals and club-ready production, Raven is a majestic follow-up to 2017's critically acclaimed Take Me Apart with collaborations and themes that elevate the Black, marginalized identities and experiences. The opener, "Washed Away," departs from her dance-heavy signature in exchange for a richly textured ambient production that backs sparse lyrics. It's followed by the hypnotic and jubilant "Happy Ending," which is shaped by immersive breakbeats. Elsewhere, Kelela slides into a romantic mood on the dancehall-inflected "On The Run." The penultimate song finds Kelela baring her soul with lyrics like "Are you tough enough for love?" over airy synths. The closing song is as slight on lyrics as the opener, bookending the album with delicate, layered sonic atmospheres. What is already understood doesn't need to be said.
Read our Album of the Day on Raven.
Merch for this release:
Vinyl LP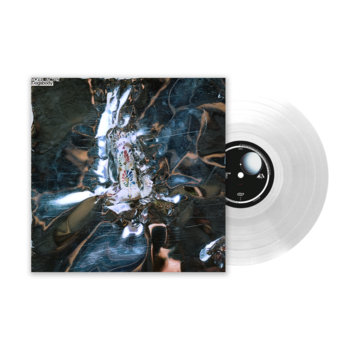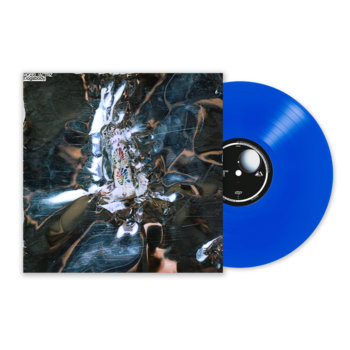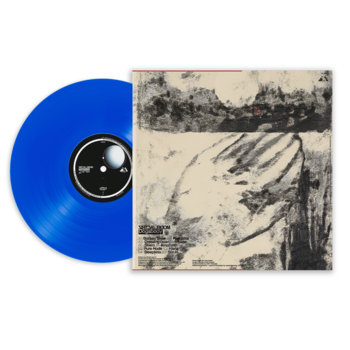 The full-length debut from Brooklyn art-punks Model/Actriz was inspired by Lady Gaga, the musical Cats, early 20th-century paintings, mid 20th-century performance art, but most of all, love, and by love, I mean the ephemeral, messy, all-consuming desire that's become a rite of passage for any queer person living in the Big Apple, or anywhere, really. Think of less as a record and more as an abstract soundtrack to the typical Friday night: we begin with the headrush of the cruise ("Donkey Show"), proceed to the sweet ecstasy (and numbing aftermath) of a sexual encounter ("Mosquito," "Pure/Mode"), and circle back to the start of the lonely cycle by morning's end. ("Sun In"). Where Haden is steered by delirious, blinding-hot desire, his bandmates' performances are all  cold, mechanical discipline; Aaron Shapiro and drummer Ruben Radlauer's tight industrial grooves keep the percussive assembly line running at full power from start to finish, with guitarist Jack Wetmore's thorny fretwork adding textural and dynamic nuance to the wider theatrics. Dogsbody's passion play sounds more palpably disturbing and cohesive as a result, making the whole experience even more memorable. Just like everything else in New York City, love is a rat race, everyone plays dirty, and even the winners end up losing. But Model/Actriz? Now there's a team to root for.
Read our Album of the Day on Dogsbody.
Merch for this release:
Compact Disc (CD), Vinyl LP
Time is a mystery Eva Louise Goodman twirls like a magic wand on the journey to enlightenment on Keeper is the Heart, her third LP under the moniker Nighttime. A mystical tapestry of psychedelic folk-rock woven from the same threads once worn by Fairport Convention and all their friends, Goodman's songs often feel as if they are emanating from somewhere in the past, her distinctive falsetto vocals floating over the the top of a melange of guitar, synths, Mellotron, and ghostly echoing tambourine. While much music of this nature trades in fairytale atmospherics and not much else, Goodman's songs are as emotionally affecting as they are dreamlike, calling in pretty imagery like rivers, moons, suns, and stars not as an attempt to further gild her already quite ornamented medieval-ish melodies, but to underline how the process of self-discovery is one as natural as seasons and just as beautiful to behold. 
Read our Album of the Day on Keeper is the Heart.
Merch for this release:
2 x Vinyl LP, Compact Disc (CD)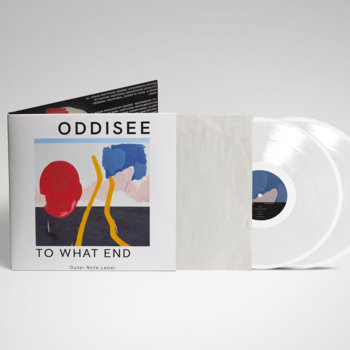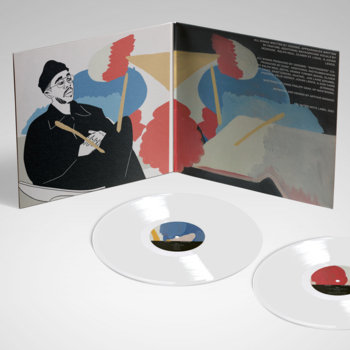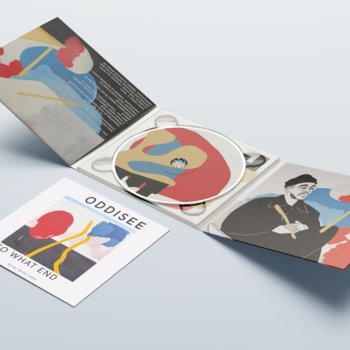 Oddisee has been releasing consistently stellar albums over a nearly 20-year career. His tenth full-length album is no exception for the DC-raised and Brooklyn-based rapper. The opener is a statement of purpose of sorts, with Oddisee stating his values and worldview over jazzy piano and strings. "Started off for the love of things/But to remain my heart charged by other means/I abstained from the lure of fame, a weak hit/The secret is love is the drug of dreams," he says. One of my favorite tracks is the buoyant "Bartenders," which features DC rapper Toine Jameson. "We keep it moving on from now to what end," raps Jameson. Oddisee gets more vulnerable on the kick and snare-heavy "People Watching": "Became an entertainer as to hide in plain sight/ It's the one on ones that I succumb to stage fright."Ultimately, To What End is about the beauty of staying true to yourself.
Read our Album of the Day on To What End.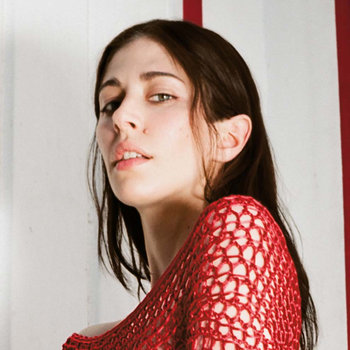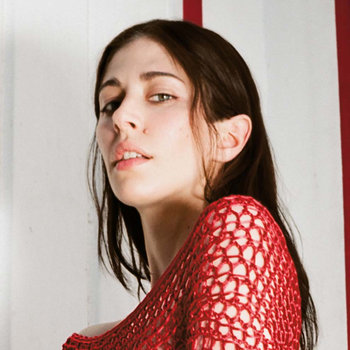 Merch for this release:
Vinyl LP, Compact Disc (CD)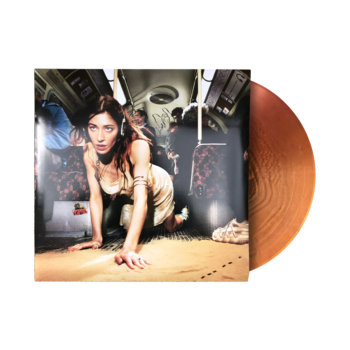 A marvel of genre-swapping, code-switching pop, Caroline Polachek's fourth album solidifies her reign as one of the most innovative, honest artists on the charts; a messiah to deliver us from the low-risk, interpolation-stuffed wasteland that most people know as the Billboard charts. She's got an impossibly pliable, silvery soprano that most opera singers would kill for, capable of embodying fear, ecstasy, lust, and sorrow in a single breath; she's fluent in subgenres ranging from flamenco to neoclassical to techno; and most importantly, she's honest, her ornate, collage-like songs dictated by intuition and emotion rather than structure or subgenre. "We have endless pluralities inside of ourselves," she recently told Oneohtrix Point Never in a conversation for Interview, "If you start thinking about which voice is your own, you'll go mad." So naturally, she embraces everything, everywhere, all at once, from horus-less, sample-driven earworms à la Suzanne Vega ("Pretty In Possible"), to murky, gothic ballads ("Crude Drawing of an Angel") and showstopping collaborations with pop icons old and new  ("Fly to You" ft. Grimes and Dido)." And by God, does it work.
Merch for this release:
T-Shirt/Shirt, Bag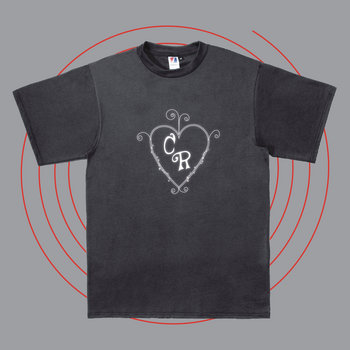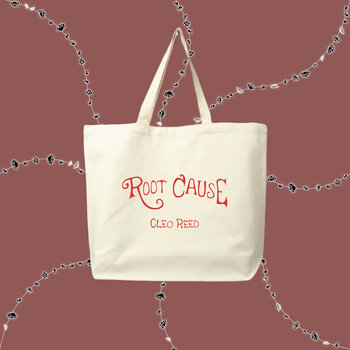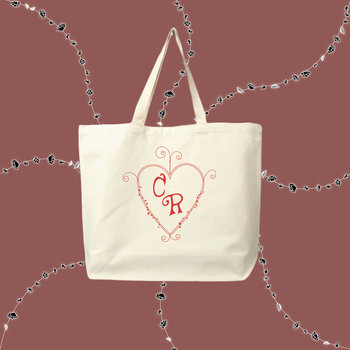 Root Cause is an ambitious debut LP for Ella Moore, aka Cleo Reed. Here, the experimental R&B artist looks back through Black history—she cites looking back to the Harlem Renaissance specifically in the album notes—and into her family history in specific (the name "Cleo Reed" is a reference to her own ancestors). With her rich vocals looped, chopped, and manipulated as well as given space to display grace and range, Moore delves into generational trauma and lineages of creativity and strength, examining how these histories are closely interwoven. Tracks like "Pretty Baby" have a disarming intimacy that adds a particularly poignant aspect to the whole affair, and tracks like "Haunted" make clear her prowess as a producer. Moore cut her teeth in the indie rock band Pretty Sick; this is a pretty major departure sonically, and it's clear that she's just as comfortable behind the boards as she is with a guitar. Beautiful, unique, and incredibly touching—this is music that only Moore could have made, and it sounds all the more precious for that fact.
Merch for this release:
2 x Vinyl LP, Compact Disc (CD), Cassette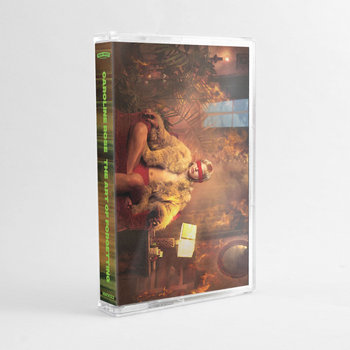 The shock of Caroline Rose's stunning new LP is, in some ways, heightened when you consider the album that preceded it. Released in 2020, Superstar was both a sendup and a celebration of the pop music machine, Rose's alternately tart and sweet lyrics all dolled up in sumptuous synths and limber rhythms. The satire wasn't completely out the window, but if 2018's LONER was Ghost World, this was Clueless. Which makes The Art of Forgetting Chantal Akerman's News From Home: A quietly devastating series of memories committed to crackling media, all hiss and imperfection purposely intact. Songs like "Rebirth" wobble in and out of focus, Rose's voice draped in effects making it sound not so much human as post-human—a spirit being channelled from beyond the wall of sleep. Even uptempo, soaring songs like the swaying "Everywhere I Go I Bring the Rain" are frayed around the edges, Rose's whispery voice confessing, "I just wanna be there for someone completely." Voicemails from Rose's grandmother peppered throughout the album heighten the connection to the Akerman film, but unlike that movie, it feels facile to read Forgetting as strict autobiography. Its peak (in my opinion) is the distant, flickering "Kiss," threaded together from a beautifully rudimentary keyboard line (think Soft Cell's "Say Hello, Wave Goodbye") and Rose's devastating vocal. It's moments like these that refute any attempts to limit the album's perspective. Who among us hasn't, at one time or another, thought, "For the kiss, I would do most anything"?
Read our Album of the Day on The Art of Forgetting.
Merch for this release:
Vinyl LP, Compact Disc (CD)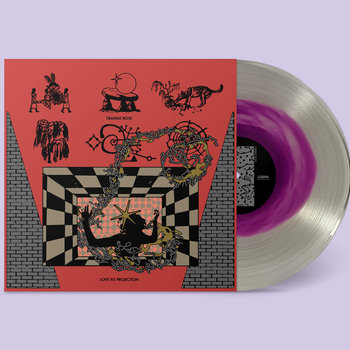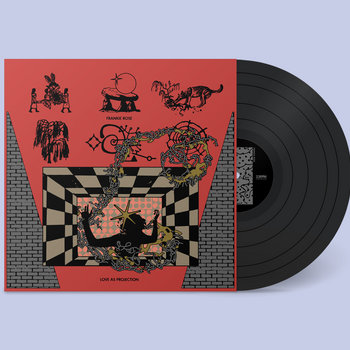 Frankie Rose has always been heading for what she achieves on Love As Projection, each record from the Brooklyn-based musician a careful calibration of controls that have blasted her music from accessible garage-pop nuggets and synth-laced galactic alt-rock and now to one of the year's best pop records, meticulously constructed from a palette of electronic sounds deployed with post-punk precision. Beyond mere genre vernacular, the defining characteristic of Rose's music has always been its ability to take up space—even in her so-called lo-fi era, her songs were as weighty as planets. If Love is Projection pares back the superficial sheer sonic bigness by dropping the gobs of reverb in favor of sleeker, more separated arrangements, what it reveals is a pulsating sense of humanity that that sets these crystalline sounds aglow from within, cold as stars but twice as bright.
Read our Album of the Day on Love As Projection.
Merch for this release:
Vinyl LP, Cassette, Compact Disc (CD)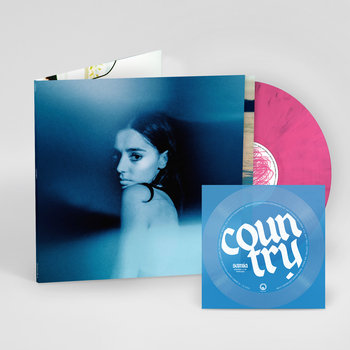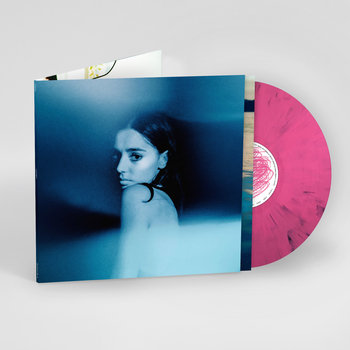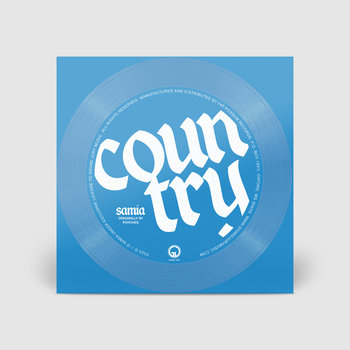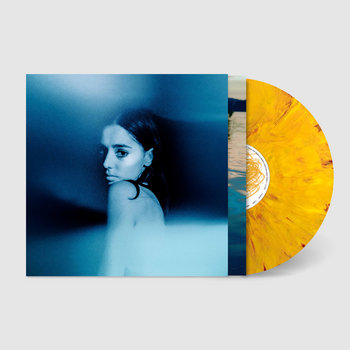 Honey is all about the malaise inherent to one's mid-to-late 20s; as someone on the other side, it hits all the right notes. Where her 2020 album The Baby was about coming-of-age backed by indie-rock sounds, Honey is decidedly about transitions and regrets with an overall folk and country feel. The murderous fantasy opener "Kill Her Freak Out" is aptly named. Here, Samia decries the pregnancy of a former flame against a backdrop of ominous notes. Getting older means learning that some doors are closed forever. The tone gets more hopeful and resolute on the following "Charm You," where she sings, "I don't wanna charm anyone this time/I don't wanna make anybody mine," over a fluttery guitar. The album's standout is the sad, autotuned "Breathing Song," where Samia remembers a traumatic event that led her to growth. In the end, Honey is about learning that getting older means weathering the good and the bad.   
Read our Album of the Day on Honey.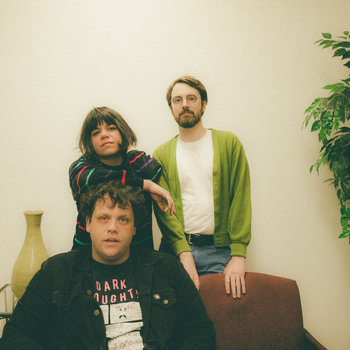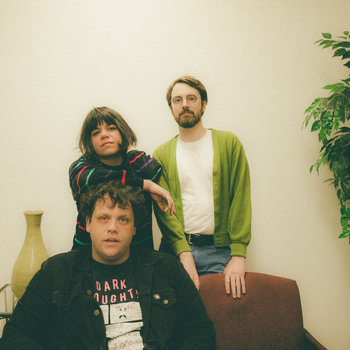 Merch for this release:
Vinyl LP, Compact Disc (CD)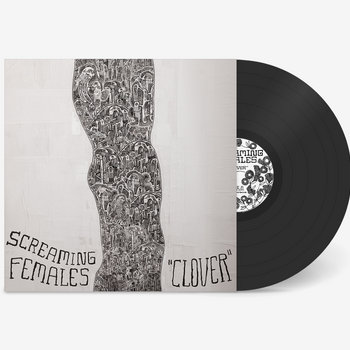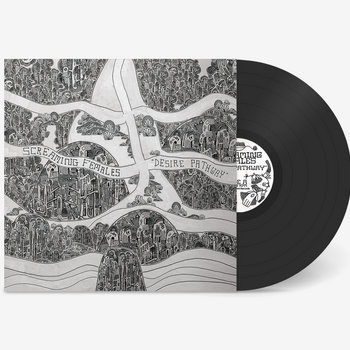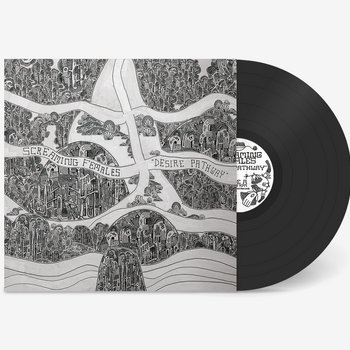 When they first appeared on the scene way back in 2006, there was something almost proudly larval about Screaming Females. The songs on early albums like 2007's What If Someone is Watching Their T.V.? and 2009's Power Moves were purposely oozy and bulbous, letting big waves of guitar slosh all over the place and melodies take shape almost incidentally. But over the course of the last five years or so, the group has been operating in a state of quiet refinement, shaping that unruly mass of sound into marvelously focused songs. Desire Pathways is the payoff to the promise of 2018's All At Once, a confident elder-statesman punk band finally embracing the full power of their potential. The group has always had a supernatural talent in Marissa Paternoster—easily one of the Top 3 guitarists of her generation, and it's not even close—but on songs like the 100-miles-a-minute blazer "Desert Train" and the sweet, sea shanty-ish "Beyond the Void," the band reveals an acuity for melody that complements Paternoster's blazing fretwork. They emerge with an irresistible guitar rock record—big riffs, bigger hooks, and all heart.
Read our guide to Screaming Females.
Merch for this release:
Compact Disc (CD), Cassette, T-Shirt/Shirt, , Poster/Print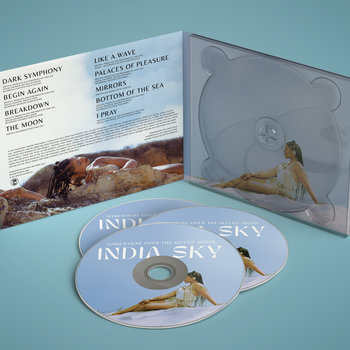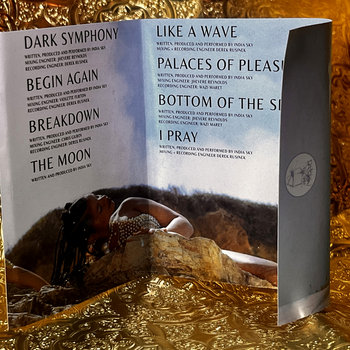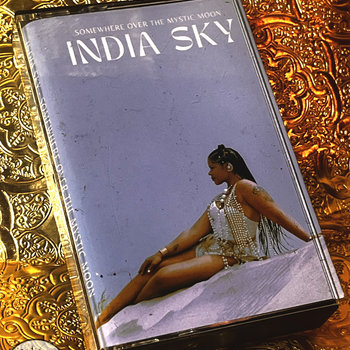 India Sky's artistic practice is audiovisual and embodied, and she's talented across multiple media—film, writing, music, dance, and acrobatics. Several of the songs on Somewhere Under the Mystic Moon, her debut LP, were in fact composed for her short film The Life Cycle of Rainbows, and others, as the album notes indicate, have been part of her music & dance performances for years. And indeed, this is sensuous music—not necessarily in the more adult connotations of that word, but in its strict definition. Floaty synths accompany Sky's graceful voice, which she loops to gorgeously rhythmic effect on the stunning "Like a Wave" and uses as counterpoint on "Palace of Pleasure." Beats hit at heartbeat timing. Water—a primary component of our bodies, of course—is a main theme across the record, reflecting emotional states as well as offering a passageway to the divine. This is luxurious music, but it's not hedonistic. A thoughtful conceptual statement of purpose that's also wonderful to get caught up in and drift away on.
Read our Album of the Day on Somewhere Over The Mystic Moon.
Merch for this release:
2 x Vinyl LP, Compact Disc (CD)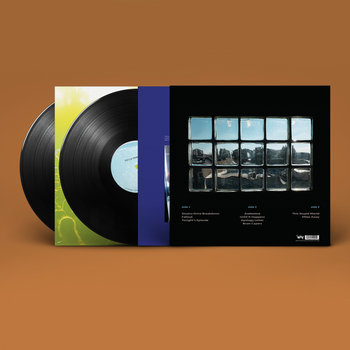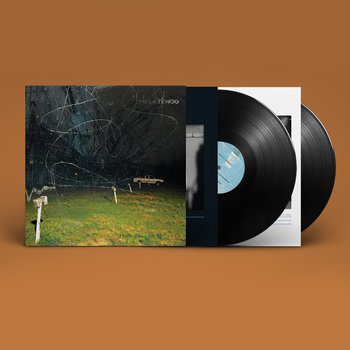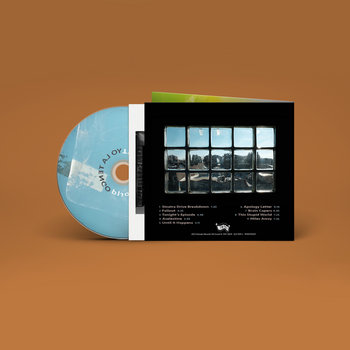 With This Stupid World, indie rock warhorses since time immemorial Yo La Tengo take on a darkening world—the one we all share and the one we all hold inside ourselves whose light gradually but inevitably dims with every passing year—and find a way to play through it all, a reminder that continuing to demarcate space to exist in whatever form you choose is as fine a kind of protest as any. The band sounds alive and present, always like three people playing in a room, a microcosm of the best qualities of humanity—empathy, connection, acceptance, grace—given shape through sound. Sometimes they go for the extended and droney and repetitive, Velvet Underground-esque jams scraped with distortion, and other times spiky noise pop gems that recall their earliest jangle-pop days. It is also often mournful, as on the Georgia Hubley led "Aselestine" or "Apology Letter." The throughline is a sort of resigned optimism that doesn't exactly alleviate the doom, but at least makes it bearable. If a band can do it, we can do it.
Merch for this release:
Vinyl LP, Cassette, Compact Disc (CD)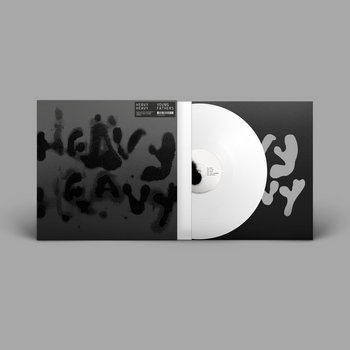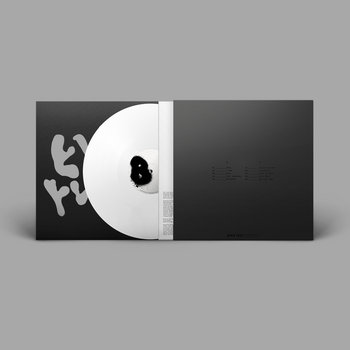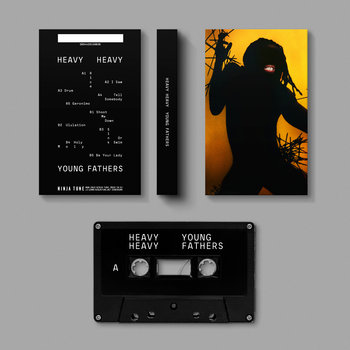 Describing their pulse-quickening new record Heavy Heavy, Young Fathers' Alloysious Massaquoi told Joe Muggs, "We just kicked down the door and ran through. The massed voices, the celebration—it's weird and wonderful and something different." That perfectly nails the adrenaline-rush feeling coursing through every song on the album—the way all of them thrive on an insistent, throbbing backbeat that gets bigger and bigger with each passing second until the song reaches full detonation. It's there right from the jump with "I Saw," which opens with an insistent "Rock & Roll Part 2" synth throb and then builds and builds and builds until it's 400 stories high, top-of-lungs gang chants colliding with thick synth bands for a sensation that feels like being crushed beneath a tidal wave. Young Fathers have made a record that feels like a party, with ebbs and flows and a non-stop, glorious rhythm track blaring from the speakers. The lyrics throughout are simple motivational phrases repeated mantra-like over and over, all the better to shout along with. A big joyous rave-up from start to finish, Heavy Heay is a party at the end of the world.
Read our interview with Young Fathers.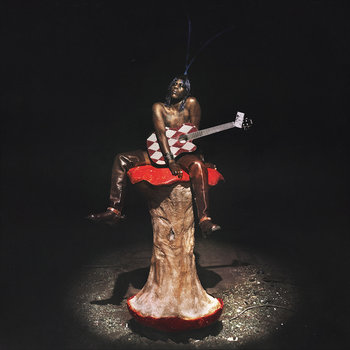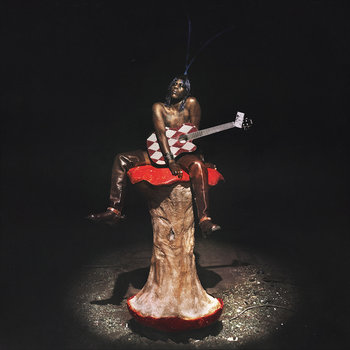 Merch for this release:
Vinyl LP, Compact Disc (CD), Cassette, 2 x Vinyl LP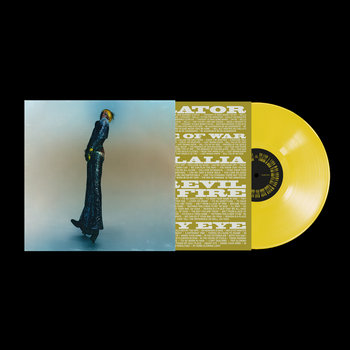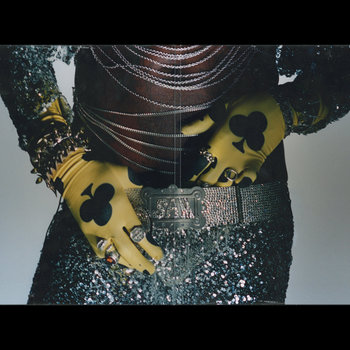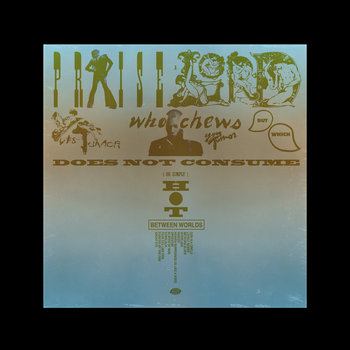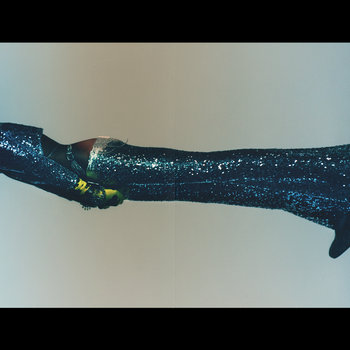 Well, this may be on me, but I did not have "Yves Tumor pivots into art rock" on my indie music Bingo card. But I'm thrilled that it happened; co-produced by Alan Moulder (because of course it is), Praise A Lord… is all bristle and kick, meaty basslines undulating under clawing guitars. It's been a slow progression—Tumor's earliest work, particularly their 2016 breakthrough Serpent Music, favored queasy, shapeless songs draped in rippling layers of electronics. Even 2020's excellent Heaven to a Tortured Mind positioned itself on the more experimental end of the musical spectrum, with rock-ish songs like the fitful "Medicine Burn" kicking away any attempts to embrace it. By contrast, the opening of the spun-silver "Meteora Blues" feels like a hat tip to Oasis's "Wonderwall," and the central guitar riff in "In Spite of War" spirals like a power-drill, boring through the center of the song. Tumor, too, has gotten more adept at melody-writing, and they strut across the center of the songs like the perfect rock vocalist, all sass and swagger—sneering and preening with panache. It's a an album built to quicken the pulse and deliver instant euphoria. Praise A Lord, indeed.
Read our Album of the Day on Praise A Lord Who Chews But Which Does Not Consume; (Or Simply, Hot Between Worlds).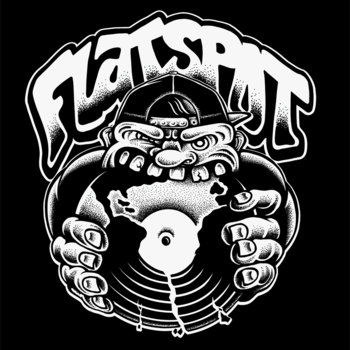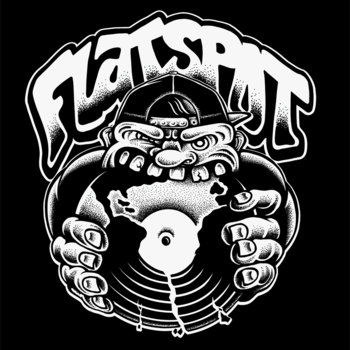 Zulu's debut LP continues the purposeful link the Los Angeles punks have been building between punk and Black music at large. (All derivatives of rock n' roll are of course expansions on a Black art form, and there is a legitimate claim that Death were the first punk band—certainly the first North American one.) Through the artful interweaving of samples—Nina Simone, Freddie McGregor, Curtis Mayfield—and the inclusion of poetry (the elegant "Creme de Cassis," by Alesia Miller and Precious Tucker), they strengthen and pay tribute to that lineage, offering pummeling tunes that blend the best aspects of powerviolence, grindcore, metalcore, and meat-and-potatoes hardcore into heady expressions of Black joy, power, and resistance. Throat-shredding vocals, heavy riffs, percussion both nimble and hard, and breakdowns built for ultimate pit catharsis—all of the elements one could possibly want in a record of this sort are here and executed with aplomb, and the sharp lyrics and gorgeous interludes give it all depth, grace, and a unity of vision. Absolutely one of the most vital and inventive hardcore records of the year so far.
Read our Album of the Day on A New Tomorrow.