LISTS
Ten Latinx Covers That Completely Reinvent the Originals
By Isabela Raygoza · February 27, 2017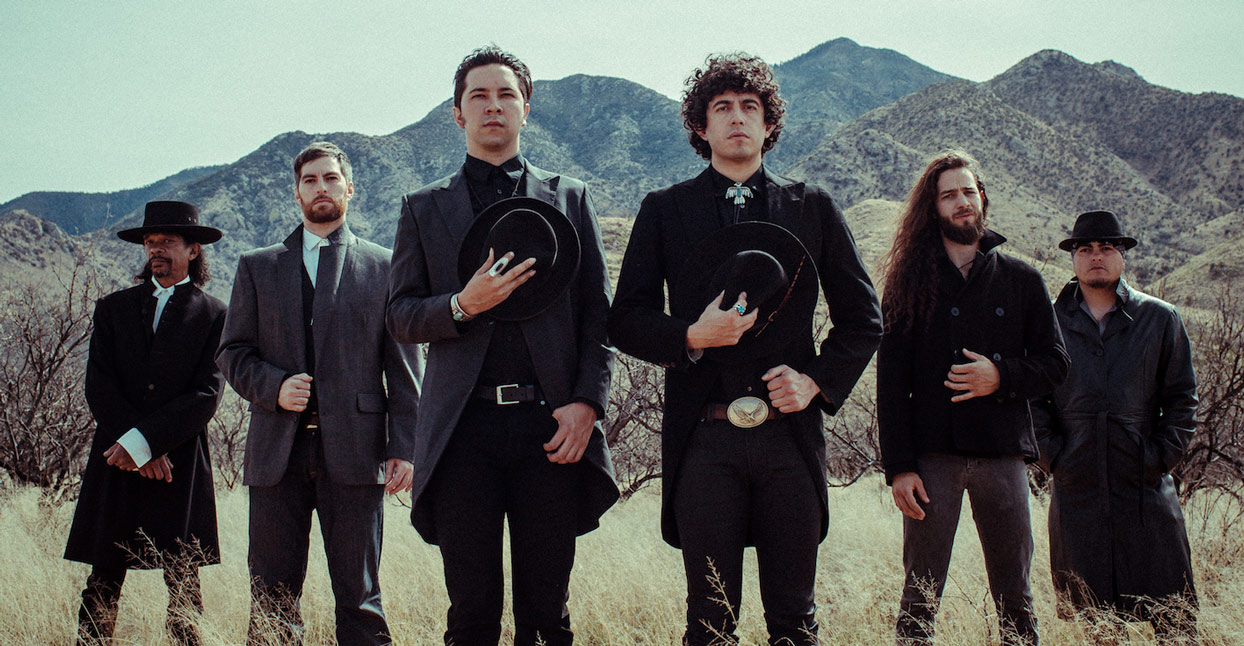 A cover song can have a strong enough impact that it influences an entire culture. Scholar Eric Zolov proved this in his landmark book, 1999's Refried Elvis, where he posited that the groundwork for Latin rock was built after Elvis Presley made his debut appearance in Mexico during the 1950s. Shortly after, pompadour-sporting youths began to imitate their British and American idols by reinventing their foreign heroes' songs with an undeniable Latin twist.
Those copycat bands of the late '50 and '60s, and their now-legendary, Spanish-language cover hits—Los Teen Tops' "Rock de la Carcel" (Presley's "Jailhouse Rock"), Los Apson's Satisfacción (The Rolling Stones' "Satisfaction"), Los Locos del Ritmo's "Nena, No Me Importa" (Presley's "Baby, I Don't Care")—marked the genre's first, enthusiastic footsteps. Latin rock eventually evolved to rock en español during the '80s and branched out as Latin alternative, in all of its niche configurations, as we know it today.
Covers and tributes helped original singer-songwriters of Ibero-America ascend towards venerable statuses, too. The 1998 compilation Un Tributo (a José José) starring that era's biggest rockeros, transformed El Príncipe de la Canción into a living legend whose appeal spanned multiple generations. This was a huge feat for the '70s romantic pop crooner; while José José had previously appealed to an older age group—an artist that perhaps only your uncool parents fancied—the compilation successfully refashioned his image to entice younger crowds. The musicians covering his songs on this album benefited, too; Un Tributo placed brilliant newcomers alongside revered established acts, presenting its participants as the best of a new kind of popular music.
On its 2013 sequel, indie pop luminaries Carla Morrison, Torreblanca, and Natalia Lafourcade shared space with highly-praised veterans like Maldita Vecindad, Julieta Venegas, and Café Tacvba, all of them paying endearing respect to their musical forefather. After the success of the initial comp, countless of other homages appeared. 2008's Amo al Divo de Juárez: Tributo a Juan Gabriel celebrated another national treasure, Juanga, resulting into a similar type of phenomenon; relatively-obscure Mexican noir cinema singer/actor Germán Valdés (a.k.a. Tin Tan) was returned to popular consciousness via 2006's Viva Tin Tan; and the recently-released Quiero Creedence demonstrated how CCR's ominous dusty, steel-string ballads resonate perfectly with the entire southern continent—after all, Ibero-America has mastered righteous, rugged jangle-pop with rocking cowboy swagger.
Stand-alone acts and albums have also played a major part in the evolution of the culturally-influential tribute. Café Tacvba's all-cover Avalancha de Exitos is one of Latin music's all-time greatest albums, one that unearthed many once-forgotten Latin American gems; and Mexrrissey, the mariachi-loving all-star tribute to the Smiths singer, became one of the breakout sensations of 2016. Because of the cover songs' boundless potential for reinterpretation, more and more artists are creating their own renditions of popular favorites, paying respect to their idols while flaunting their own varied musical influences. What's more, a cover song has the ability to bridge multiple generations, creating a timeless sound of old and new elements. While taking cues from yesteryears' musical visionaries, the 10 acts on this list are also redefining the sound of tomorrow.
The Chamanas, "Te Juro Que Te Amo" (Los Terricolas cover)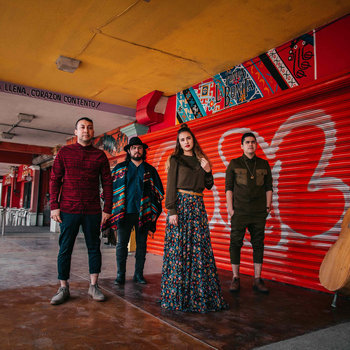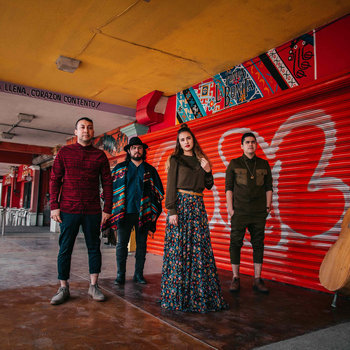 El Paso-via-Mexico's The Chamanas aren't strangers to the cover format. At LAMC 2016, the five-piece outfit opened their set with a spine-tingling rendition of José José's "El Triste." Front-woman Amalia's eerie-but-electrifying voice then shattered the place when she sang the widely-covered ranchera song, "Corrido de Chihuahua." Their version of Venezuela's Los Terrícolas is equally as striking. A dreamy blend of twinkling electronica adorns this '70s classic, while keeping its signature hazy sheen of Latin American romanticism firmly intact.
Los Olestar, "Querida" (Juan Gabriel Cover)
They start off with an oldie-but-goodie, The Penguins' "Earth Angel," and smoothly transition to "Querida," a slow-burning Juanga classic about a yearning love and a heartbreak. These Buenos Aires rioters courageously ramp up the distortion, taking the chorus to a near screamo range. By the end, they boldly kick up the tempo to full punk-rock throttle. Just goes to show: the Latin pop romancer is suitable for even the rowdiest punks out there.
Kumbia Queers, "Misirlou" (Traditional Greek Song)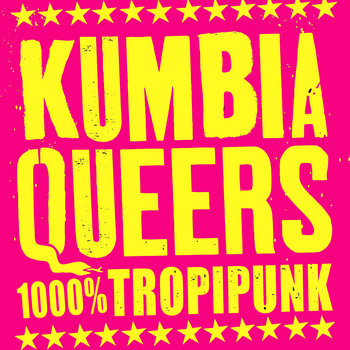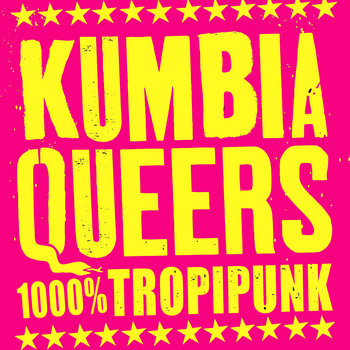 A decade ago, Mexico-Argentina's awesome raunch queens Kumbia Queers began as a side project, giving well-known pop songs like Madonna's "La Isla Bonita" (which they entitled "La Isla con Chikas") and The Cure's "Love Song" ("Cumbia Dark") the cumbia treatment. Under their direction, surf rock staple "Misirlou," also a 1920s Greek anthem, takes the punk route. With ratchet-like güiro rhythms, this ancient ditty has never sounded so deliciously ferocious.
Dom La Nena, "Gracias A La Vida" (Violeta Parra cover)
Merch for this release:
Compact Disc (CD), Vinyl LP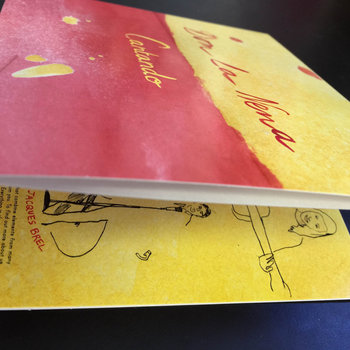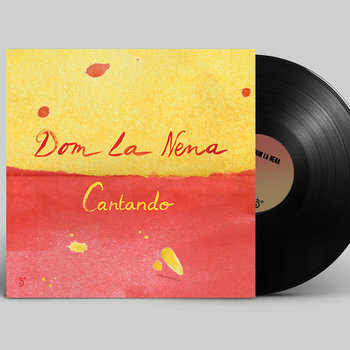 Nueva canción Chilena torchbearer Violeta Parra wrote a heartening but gut-wrenching folk anthem for a generation of Chileans oppressed under the cruel dictatorship of Pinochet in the '60s. As influential as Bob Dylan's early protest songs, "Gracias a la Vida" continues to inspire hope and solidarity. Stripped down to dissonant nylon strings, Brazil's honey-voiced Dom La Nena gives the song a chilling twist.
Chicha Dust, "La Negra Tomasa" (Caifanes cover)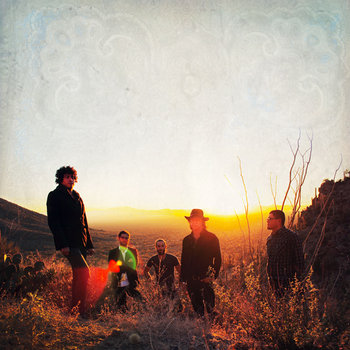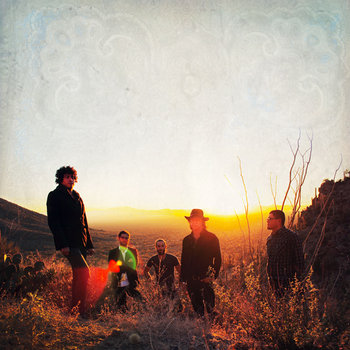 It's startling to see a Mexican rock fixture "La Negra Tomasa" getting redone in the unlikeliest of ways: psychedelic cumbia-style. Tucson-based Chicha Dust—now known as XIXA—boast their love for for the style, a trippy tropical genre made popular in Peru some decades ago. But if we've learned anything from rock, it's to expect the unexpected—Caifanes are, after all, the band that injected gothic cumbia into rock en español, a game-changer for the genre. Let's see where it goes next.
Helado Negro, "Júrame" (Roberto Carlos cover)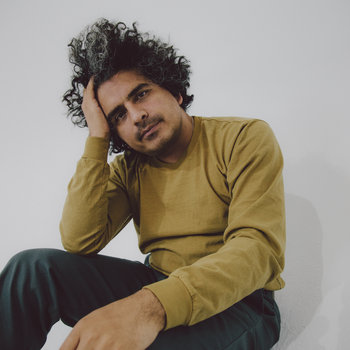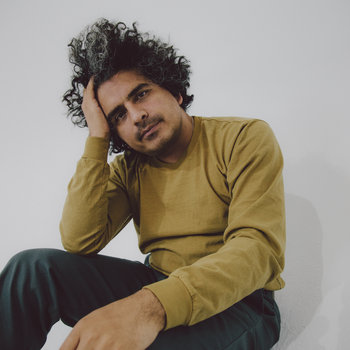 The New York-via-Ecuador crooner/producer has covered his fair share of Latin American classics. In 2010, he released a slew of tracks on the Pasajero EP, the majority of which were beautifully-crafted renditions of beloved songs. "Júrame," one helluva song choice, was originally by Brazil's genre-hopping legend Roberto Carlos; here, it gets doused in a glimmering coat of humming electronics using his signature DIY recording gear. It's delightfully whimsical.
La Sonora Libre, "Nuestro Juramento" (Julio Jaramillo cover)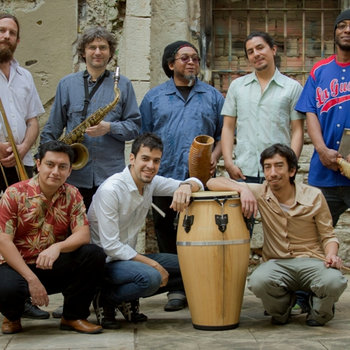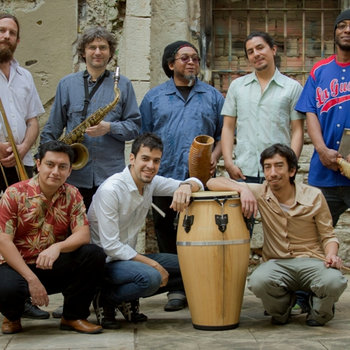 While it's true that any good song can benefit from the salsa treatment, Barcelona-based La Sonora Libre pack this pasillo ballad with surprising Caribbean flair. The result proves that this obscure-but-on-its-way-to-becoming-iconic song — famously performed by Ecuador's Julio Jaramillo in the '50s — knows no sonic boundaries.
Caos del Té – "Querida" (Juan Gabriel cover)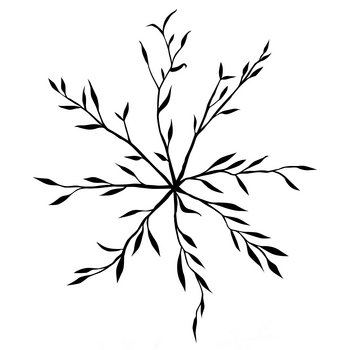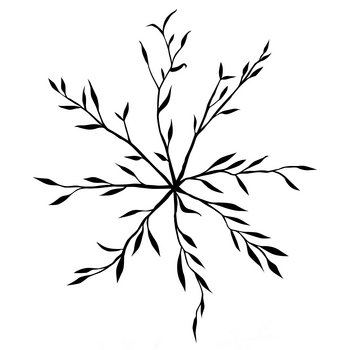 Famously delivered by Juan Gabriel, "Querida" reached an even wider audience thanks to pachuco-clad ska rockers Maldita Vecindad—the cover which appears in their critically-acclaimed sophomore LP, 1991's Circo. That album and song inspired Mexico City's Caos del Té, the brainchild of Marcos Hassan, who gives the renowned track a totally different spin by inserting heavy drone effects. At its heart, the slowcore ballad oozes mystery—you don't know whether it's a charming kind of romance that's being outlined, or a creepy obsession.
Dixybait, "Ni Tú, Ni Nadie" (Alaska y Dinarama cover)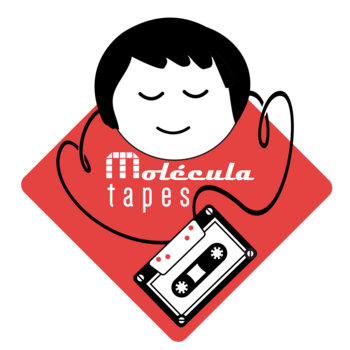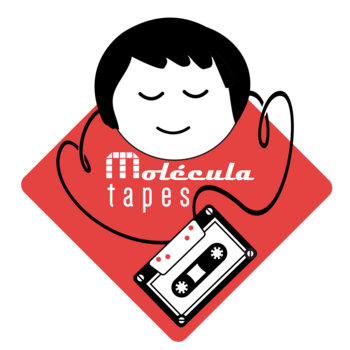 Electro goth duo Alaska y Dinarama inspired a whole troupe of misfits with their passion for all things strange. They practically invented New Wave in Spain, making it their own darkly theatrical havan. Mexico's electro-pop Dixybait get right to the nucleus of the classic "Ni Tú, Ni Nadie": it remains unapologetically ballsy, but is revamped with tasty bubblegum hooks.
Los Skeleteros – "Bailando Bailando" (Paradisio cover)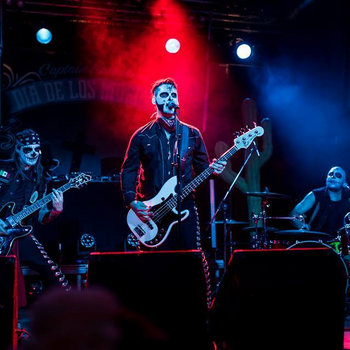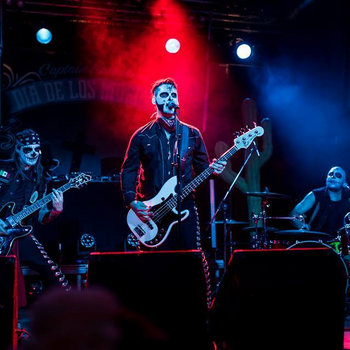 Merch for this release:
Compact Disc (CD)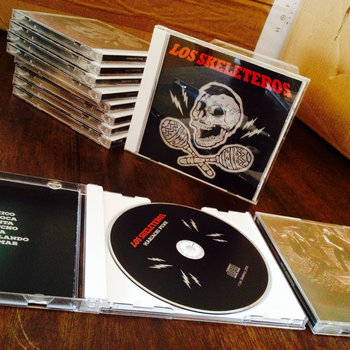 We gotta give it to Germany's Los Skeleteros, mariachi punk lovers who have impressive skill for morphing into the unconventional. The original indie pop track, by Spain's Paradisio, became an instant hit in the '90s with its brightly-colored gloss and wild party antics. Add some fuming basslines, fierce, vibrant riffage, and a whole lot of riotous attitude, and the once candy-coated song takes on new, riotous meaning.
—Isabela Raygoza