LISTS
Team Fat's Goofball Children's Music Revolutionized Video Game Audio
By Jude Noel · November 03, 2022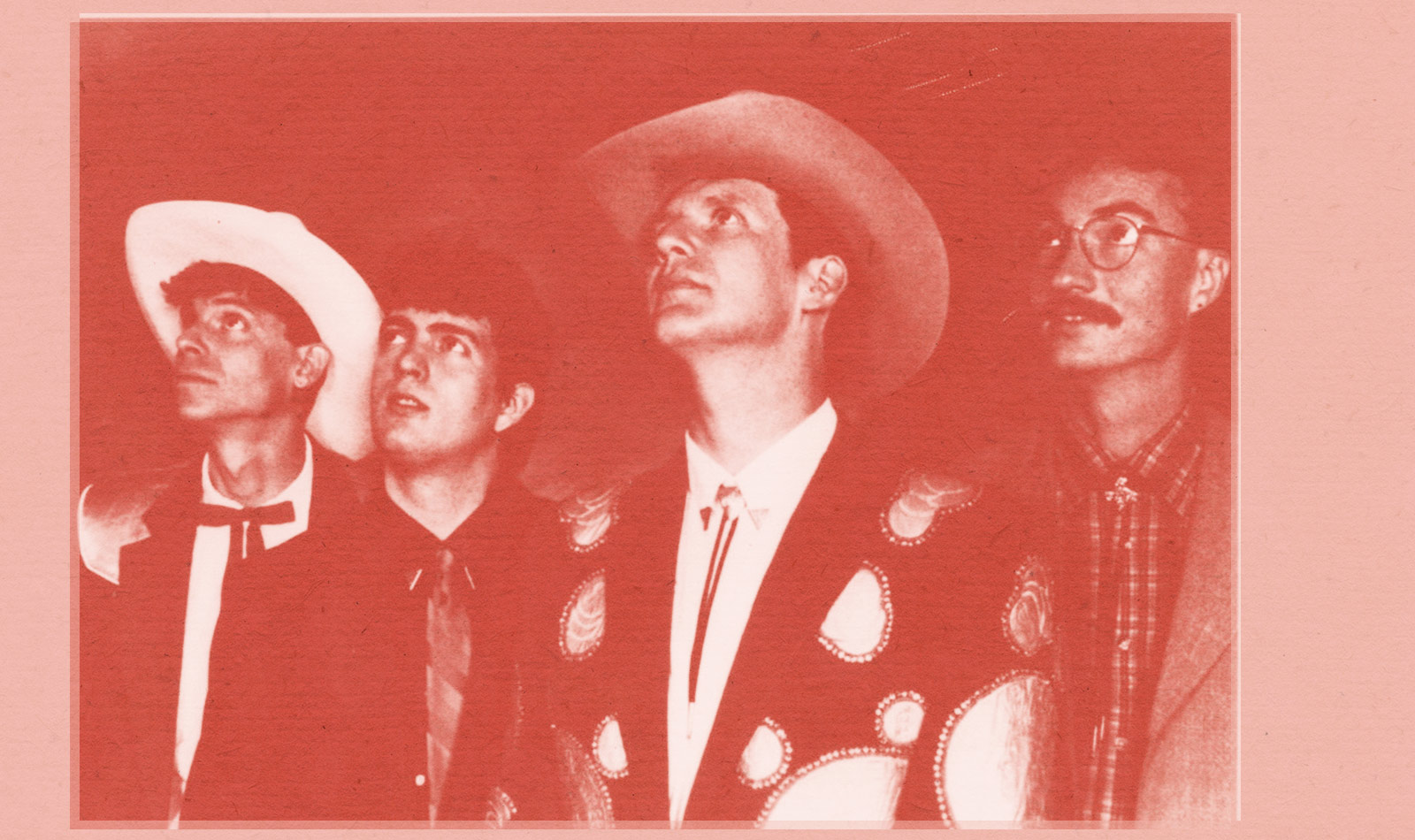 In today's pop cultural climate, video game soundtracks can (and quite often do) have as much cachet as the titles they're meant to score. Kids raised on Jet Set Radio and Ape Escape—or lengthy YouTube essays about the games—take to cracked DAWs in hopes of recreating the breakbeat-laden sounds of a not-too-distant past. Office workers pipe compilations of "Chill Nintendo Music" into their cubicles to find momentary respite from corporate drudgery. Demand for vinyl editions of new or re-issued OSTs has spiked in recent years. Even without visual accompaniment, a good video game score provides as much escape as an engaging open-world environment.
George "The Fat Man" Sanger may not be a household name, but the eccentric composer's work in the '80s and '90s played a pivotal role in pushing the scope of video game audio from amusing bleeps and bloops into a realm of infinite possibility. If you grew up with a binder full of semi-educational computer games, you're likely intimately familiar with his music, particularly the quirky, jazz-tinged tunes that he and his crack quartet of songwriters—Team Fat—created for Humongous Entertainment between 1992 and 2003.
Taking full advantage of the extra memory and creative freedom that the relatively new CD-ROM technology afforded them, Team Fat's soundtracks for cartoony series like Putt-Putt, Freddi Fish, and Pajama Sam incorporated live instrumentation, lush sound design, and even lyrics. These point-and-click titles may have only taken an hour or two to beat, but they were teeming with enough detail to keep their young audiences engaged for playthrough after playthrough.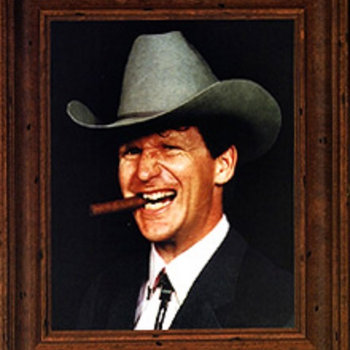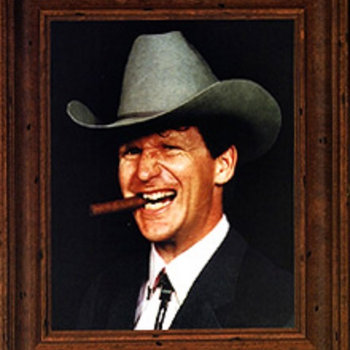 Tim Knox was one of the millions of kids who grew up on Humongous' games, which his father, a computer technician, gifted him at an early age.
"I played them in my high chair," says Knox. "I loved the art and colors most of all, but I also loved the freedom of movement. From the beginning, you could complete the objectives in any order, but in the later titles, no two playthroughs were the same."
In 2014, Knox, still a huge fan of the games, contacted Sanger with an ambitious vision for reissuing Team Fat's Humongous soundtracks.
"The original vision was that I wanted the music, personally," says Knox. "I heard a sample of one of the songs, 'Welcome to the Zoo,' from Putt-Putt Saves the Zoo on George's website. You get used to the way the audio sounds in the game, kind of grainy, and you're just like, 'Oh, this is just the way it's always sounded.' It was revelatory to hear that sample because I'd never thought of it as real music before."
Sanger originally pointed him to a small online retailer he used to sell the full version of the track online, but Knox felt that the experience of tracking down and buying the music there was a bit disorganized and impersonal.
"I really like the experience of purchasing music as a connection between me and an artist, and so I really want to know the track titles, when things were produced, liner notes, composers—that's something I'm passionate about," says Knox.
To ensure Knox was serious about the legwork it would take to curate the full soundtracks faithfully, Sanger tasked him with spending three months getting Putt-Putt's naming rights sorted with the owners of the Putt-Putt miniature golf brand. Seven years later, after countless hours examining Sanger's personal archives, making sense of 12-hour slabs of unmarked audio, and playing phone tag with museums (more on all of that later), the reissues arrived on Bandcamp. Though Knox's original vision, which included vinyl pressings and a crowdfunding campaign, wasn't fully realized, the five reissues that dropped in Spring 2021 are a testament to his attention to detail and Team Fat's commitment to data preservation. It's a wonder these high-quality soundtracks exist at all, and even more surprising that they're as musically inventive as they sound.
---
The Skinny on Team Fat
Before he'd adopt his famous pseudonym, inspired by a business card misprint, Sanger made his first foray into the world of game audio in 1983. His brother, in college at the time, was the roommate of programmer Dave Warhol, who offered Sanger the chance to write a 10-second melody that would form the soundtrack to the game Thin Ice. Though he'd land a few other gigs writing music for Atari titles like Capture the Flag that same year, the video game crash of late '83 curbed his initial success to a screeching halt, leading Sanger to pivot to MIDI, using the new technology to produce karaoke versions of popular songs for music teachers.
By the time Sanger moved to Texas in 1986, the success of Nintendo's NES console had revived the game industry. Soon after he'd settled, Warhol, who created a program that could convert MIDI files to play on the new console, once again enlisted Sanger to work on new, much longer, and more engaging compositions for the latest generation of hardware. Over the course of 1990, he logged composer credits on the NES releases of Dick Tracy, Total Recall, and most notably, Maniac Mansion, his first collaboration with future Team Fat member David Govett.
In the early '90s, he set up shop in a small rental house, affectionately named El Rancho Gordo, which would serve as a recording studio and headquarters for Team Fat, which formed in 1992. With Sanger at the helm, the collective's members included the aforementioned Govett, who specialized in cinematic soundscapes; Joe McDermott, a former indie rock artist who produced a children's album with Sanger during the mid-'80s; and guitarist Kevin Phelan.
Inspired by Jeff Goldblum's role in the cult film The Adventures of Buckaroo Banzai Across the 8th Dimension (1984), Team Fat's members dressed in Nudie cowboy suits and performed impromptu surf rock sets at consumer electronics conferences, shrouding their burgeoning success in absurdist mystique. The quartet felt as much like a band as it did a startup: Soundtracks like 1995's U.S. Navy Fighters play like proper albums of wacky, experimental jazz-rock. They're much more than proper scores.
"I wanted us to be the Monkees. I wanted us to be the Beatles," says Sanger. "Not the real ones, but the ones portrayed on their TV shows. And sometimes, I think we came closer to that than those guys did. What was the biggest takeaway from the Beatles' Get Back documentary? One person said that maybe it's that great art can and should be goofballed into existence."
The same year that Team Fat banded together, LucasArts alum and Maniac Mansion creator Ron Gilbert founded Humongous Entertainment, using his SCUMM (Script Creation Utility for Maniac Mansion) engine to create point-and-click games that would be easy enough for young children to play. Dressed in his trademark cowboy duds and armed with an arsenal of business cards, Sanger initially crossed paths with Humongous at an industry trade show.
"I started talking about how I was doing music for video games," says Sanger. "And the funny thing was that at that time, nobody was doing music for video games. Not like I was doing it. A lot of times, it was just programmers who got roped into it. It was actually not unusual for me to say, 'Hey, I do video game music,' and have people say, 'Wow, we need you!' Whoever was working the table, I think they must have given me their first game, Putt-Putt Joins the Parade, and then they must have sent me later prototypes of Putt-Putt Goes to the Moon to work on."
Over the next decade, The Fat Man and Team Fat would produce five soundtracks for Humongous: a small portion of the collective's total work, but it's arguably their most influential. Here's a guide to each of those scores, with commentary from Team Fat and honorary team member Tim Knox.
---
The second game in Humongous' flagship Putt-Putt series, Putt-Putt Goes to the Moon, is a bit rougher around the edges than those that came later, still animated using pixel art rather than the hand-drawn design that would replace it soon after. Its soundtrack, however, was quite ambitious for its 1993 release date. Intentionally distancing himself from the industry's status quo of programming songs alone at a keyboard, Sanger tapped three professional musicians—his brother, drummer David Sanger, bassist/organist Nick Connolly, and Western swing pianist Floyd Domino—to record a live jazz session on MIDI instruments, likely the first time a video game soundtrack was recorded in such a manner.
Despite its digital palette, Putt-Putt Goes to the Moon does have the loose, extemporaneous feel of an in-person performance, bobbing and meandering along on syncopated grooves. "Drifting," which accompanies a scene in which the game's titular car floats in the vacuum of space, sounds legitimately avant-garde, buffeting a spooky keyboard arpeggio with atonal, Schoenberg-ian chords.
"I don't consider myself a great musician in any way," says Sanger. "But I feel like, at this time, I wasn't walking in the with the bar way up there. There weren't a lot of people looking at [the limitations of MIDI] as a creative problem at the time. My vision was that this was an early art form. Part of my job within our little enclave was to say, 'Hey, even though there's real music, and there's children's music, and there's movie music, game music is going to be a thing. Come on, boys; we'll be the first ones in there! They'll build a statue of us.'"
Out of the original artworks that he commissioned for the reissue series, the cover for Putt-Putt Goes to the Moon by Sophie Morse is Knox's favorite.
"I knew [Sophie] would be the right person to portray how my childhood self felt about the game: a lonely, perilous adventure without the promise of a happy ending," he says.
For his second collaboration with Humongous, a 1994 undersea mystery titled Freddi Fish and the Case of the Missing Kelp Seeds, Sanger brought his brother David and Floyd Domino back into the studio along with bassist Sarah Brown and steel guitar evangelist John Ely. Fusing his band's already eclectic blend of Southwestern influences and jazz instrumentation with a healthy smattering of MIDI steel drums, Sanger molded the sounds of vintage exotica in his own cyber-cowboy image.
"There was a record I had back in college, an ironic bachelor pad record you put on in order to try to get lucky," Sanger says. "But there was this one tune with a very strong beginning that had the feel I wanted: it's tropical, it's romantic, it's kind of drifty. So I took these two ideas—that rhythmic bit from the record and the slidey thing on the cowboy guitar I had—and then branched out and wrote a couple of melodies that I thought would be cool. I also thought about "One Note Samba," another classic bachelor pad tune, and thought, 'I'm gonna write 'Mr. Two Notes'!'"
Sanger gave his band the essential elements of his compositions—just a melody and chords—and had them improvise on these themes. The extended cuts of these jam sessions, like "Help/Marimba/Head" and "Bongo #4" are the most enjoyable of the bunch, taking detours into adjacent genres or winding up Ely's steel squalls into serpentine shapes atop a shuffling rhythm section. Though it is, most importantly, a suitable backdrop for goofy, oceanic film noir, it's also the best showcase of Sanger's artistic tastes, angling for the same postmodern kitschiness you'd hear on a record by The Dreamers or Gnostic Trio.
According to Knox, Freddi Fish was the most difficult reissue to curate, as many of the original tapes were housed in the University of Texas at Austin's Videogame Archive: a branch of the university's American History Center that Sanger helped establish in 2007 with a donation of 60 plastic bins full of tapes and obsolete storage media. Archivist Justin Kovar played an instrumental role in the album's production.
"He was basically working for us remotely and sending us what he found," says Knox. "He digitized all of the ADAT tapes, and thanks to that, I was able to cut it all together and produce an album. From beginning to end, that whole project took over a year. I remember I was working at a restaurant in Portland at that time, and after work, I was walking downtown and got the email on my phone. I turned and said to this girl I was working with and dating at the time, 'Oh my God, we got Freddi Fish!' and she said, 'What the fuck is a 'Freddi Fish'?'"
Putt-Putt Saves the Zoo, released in 1995, was the first Humongous soundtrack to feature the four core members of Team Fat. It's also a unanimous favorite among them. At 143 tracks, the soundtrack is an impressive feat of organization, pared down from 12 hours of unmarked ADAT transfers.
It also makes for a great primer on each team member's strengths and musical fixations. McDermott's contributions are jovial and cute, full of whistled melodies and organ flourishes. Govett's orchestral MIDI suites occasionally evoke the atmosphere of high fantasy with their frequent use of choral samples and swelling brass. Most of Phelan's tracks center around raw acoustic guitar played in the style of American primitivism. Sanger's brother appears in the credits once again, leading a four-piece percussion group called Those Incessant Drums.
"He got together with the coolest percussion players in Austin," says Sanger. "I said, 'Okay, here's what I want you to do: Fill an ADAT tape with something that sounds like a jungle, a grassland, and the Arctic, but mostly the jungle.' And he still talks about that as one of his happiest gigs. He told me that nobody really gets to do that anymore; just be free, here's a direction, and here's your tape."
"It was like having a college freshman ensemble and turning them loose," says Govett.
Once the percussion tape was complete, Sanger handed it over to his team to use in their own compositions when there was a need for drums, creating bizarre but beautiful stylistic fusions like "Hillbilly Grassland," a twangy guitar meditation over layers of polyrhythm.
It took about five months for Team Fat, working in tandem at El Rancho Gordo, to complete the Zoo soundtrack.
"A lot of days started out with me and George riding together there eating Taco Cabana bean and cheese in the Miata," says McDermott. "And when it was cold, I'd make him put the top down and turn the heater on. We had a coffee pot [at the house], and we'd take turns bringing coffee. Mexican Altura was our favorite. George told me I brought decaf one day, and he told me to draw a skull and crossbones on it."
"A lot of the time, it was us in our separate areas," says Govett. "But some of it was getting in the studio, beating on drums, shakers, effects, and creating these long tracks that each of us could pull from to use in our songs to give it all some consistency."
There are also a significant number of vocal tracks on Zoo. There's the introductory theme, in which McDermott sings lead over Sanger's barbershop harmonies; a massive collection of simian slam poetry; and most notably, multiple takes of the game's famous "Welcome to the Zoo" song, a tongue-in-cheek tune that makes explicit reference to Team Fat's ambitions to revolutionize multimedia entertainment for kids.
"I grew up listening to really free and interesting big band music as a kid because I listened to Allan Sherman and Stan Freberg," says Sanger. "These were mostly comedy tunes arranged by Billy May, who was a Sinatra arranger. So I got all these swingin' things as a kid. Before the video game stuff came back, after Intellivision but before Nintendo, when I was producing with Joe, we had a very firm rule that we wouldn't in any way play down to the kids and give it our best shot."
Four years later, Team Fat's penultimate Humongous soundtrack—the nutrition-centric Pajama Sam: You Are What You Eat from Your Head to Your Feet—dabbled in sleazy jazz funk;, synth fantasias from McDermott, which would feel at home on Orange Milk Records; and even West Coast surf punk on Sanger's "Dangerous When Shaken."
"They handed me this great scene to score, which was basically a political uprising in the form of soda cans," Sanger says. "I thought, you know, my politically rebellious friends in college were all kind of pseudo-communists and were also in punk bands. It's kind of a 'White Wedding' thing with all of the funny lyrics nobody could hear because of the way they were delivered. Well, now you can hear them with gas being burped up as a metaphor for uprising. It's very deep."
There's also a fascinating collection of jazz covers of the game's main theme near the end of the record, the best being the four-minute "More Out," which takes things into post-bop territory. Floyd Domino, back in the band once again, hammers out some nimble, Guaraldi-esque improv, but Elias Haslanger's fluttering sax solo steals the show. There's a quality jazz LP hidden in this compilation, sandwiched between satirical songwriting and MIDI cheese. Overall, Pajama Sam 3 might be Team Fat's best outing.
Putt-Putt: Pep's Birthday Surprise was Humongous Entertainment's final point-and-click adventure game, as well as Team Fat's last ride together. Though the 34-track compilation is a bit more modestly-sized than its predecessors, the four composers' work is captured more clearly than ever. Govett's contributions sound especially crisp, with an updated synthesized orchestra to match his John Williams-inspired scores (there's a spooky track titled "Hairy Potty" on here).
Sanger's opening theme "Mildred Musical" might be his best vocal tune among the five reissues: a strummy song with the sort of ramshackle charm you'd associate with a Muppets movie.
"A good friend had been uneasy about going to a party, especially since certain family members were going to be there," writes Sanger in his liner notes on the track. "When I saw her next, she shared that she had discovered the secret to a successful party: 'Look your best and love everybody there.' Too good not to go into a song."