LISTS
Ten Albums That Provide the Perfect Summer Synthwave Soundtrack
By Jeff Treppel · July 26, 2018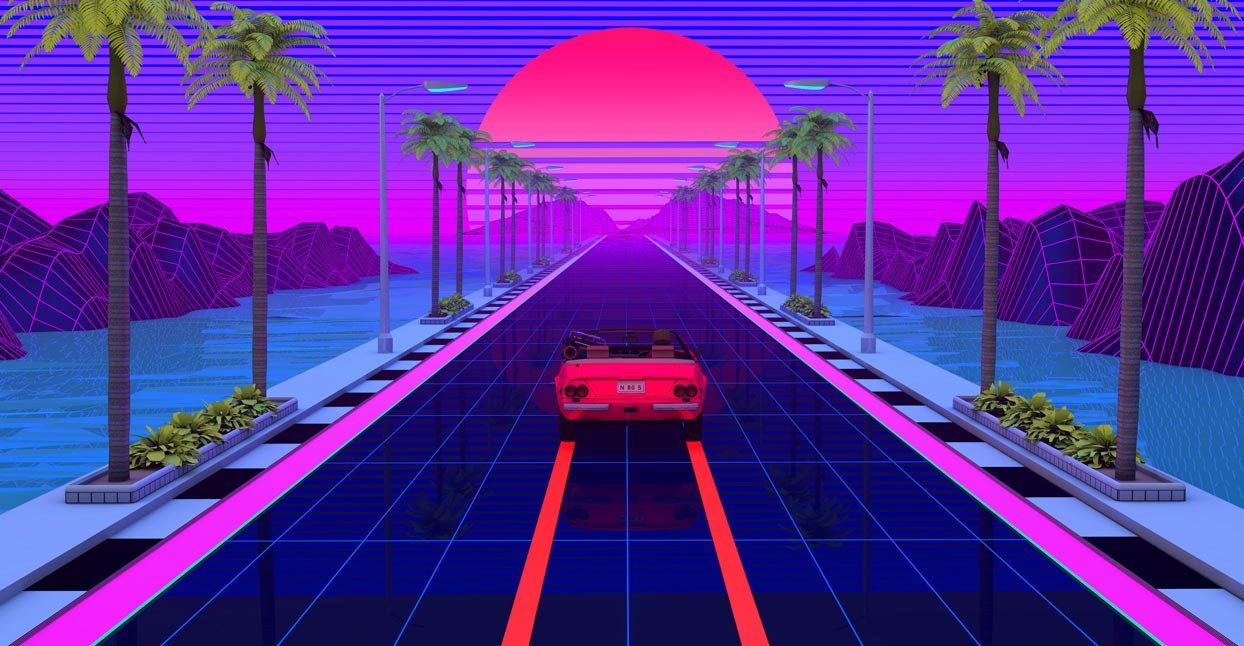 When people think of synthwave, they usually think of stern, shadowy acts like Perturbator or SURVIVE's haunting Stranger Things score. But the genre isn't all slashers and cyberpunk–—there are plenty of OutRun-influenced synth albums bright and pulsing enough that they make the perfect summer soundtrack.
Just like the sinister stuff, the sunny side of synthwave has its own sonic signatures. As singer/songwriter/keyboardist Dana Jean Phoenix puts it, "Shimmering arpeggiated synths and warm analog sounds just evoke images of golden hour sunsets, retro movie montages, and the beauty of driving along the iconic Pacific Coast Highway. It's music that makes you wanna seek adventure, dance, and fall in love over your summer vacation."
Certain tools evoke that mood more than others. "What makes a synthwave album summery to me are the sounds of thick analog synth pads with romantic chord progressions, bright bells, and a story to tell," says producer Sellorekt/LA Dreams. "I believe that digital music lends itself to summer vibes because of synths such as the Roland Jupiter-8, Prophet-5, and Oberheim OB-8, which all played a huge role in the summer sounds of the great '80s."
Producer Bart Graft, who relies heavily on an '80s design aesthetic for his albums, says the visual element is key—the cover art should sport plenty of pastel colors, maybe some palm trees, and probably a boat. "I'd say first and foremost it's the combination of an upbeat, high energy sound, with great cover art," he says. "I think the cover art connects us with the music and influences how we perceive it. For example, when Zac Smith-Cameron designed the Universe cover art, we talked about making it bright, yet abstract enough so that it's left to the listener to decide what it's all about, and what vibe they get from it."
It's not surprising that all of the albums in this list harken back to the music and movies of the 1980s—a time when music of synthwave's fan base was young enough to be influenced by the media's depiction of summer fun. Still, "summer synthwave," as we've dubbed it, allows you to lose yourself in its depiction of a simpler past. As Phoenix puts it, "I think the positivity and warmth of the aesthetic allow people to relax, dream about the future, and feel pretty in pink." Graft has a similar take: "I think a lot of times people perceive the brighter synthwave albums as cheesy and simple, but I think there's a charm to that simplicity which is undeniable. Nostalgia is a huge factor in synthwave, and there's more of it in the brighter pop-oriented tracks. It makes us long for summer."
Here are some of the best albums in the genre.
Bart Graft is incredibly prolific, knocking out a series of albums inspired by '80s yuppie culture. On his 11th full-length, Universe, the Irish producer embraces shredwave, laying sick Satriani-esque guitar licks over the synthesized slap bass and drum machines. Even when he's not catching killer waves on his Flying V, Graft makes this fun in the sun, using fake marimbas and frothy synth tones reminiscent of the music from the water levels in Super Mario 64. It's perfect for cruising around the beach in your aviator shades.
Merch for this release:
Compact Disc (CD)
It's rare that synthwave musicians put themselves on their album artwork, but on Synth City, Dana Jean Phoenix stands front and center, surrounded by palm trees, confidently astride a keyboard. That confidence is earned. Synth City is crammed full of hooks, each song a new avenue to explore, and production from synthwave superstars like Timecop1983, Robots with Rayguns, and The Northern Lights makes each street sparkle. Delightful pop gems like "I.O.U." and "Unicorn (Magic)" make this metropolis a summer vacation must.
Merch for this release:
Cassette, Vinyl LP, Compact Disc (CD)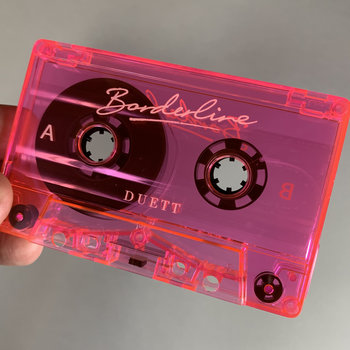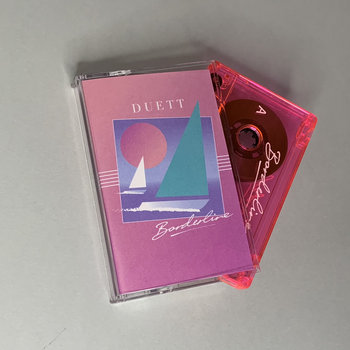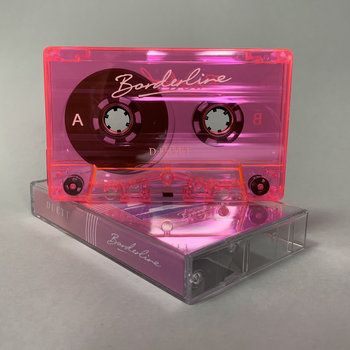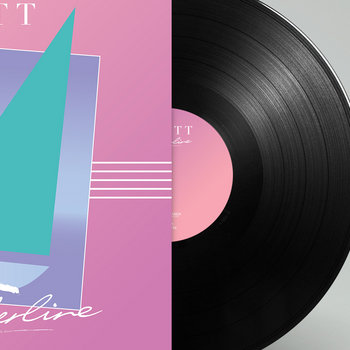 Don't be misled by Duett—he may be located in England, but this solo artist perfectly captures the Miami vibe (or at least the Miami Vice vibe). Finding inspiration in Spandau Ballet and Howard Jones, he infuses his synthwave jams with sophisti-pop pastels, giving them more of an adult contemporary feel. "Running Scared (feat. Stewart Lockwood)" would feel at home on one of the self-titled Peter Gabriel records. These are songs for kicking back with a tropical drink and watching the regatta from the comfort of your London flat.
Highway Superstar
Endgame
Merch for this release:
Vinyl LP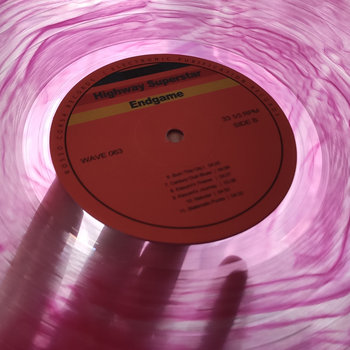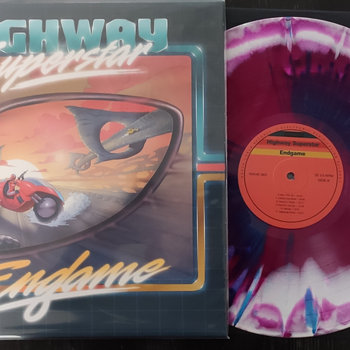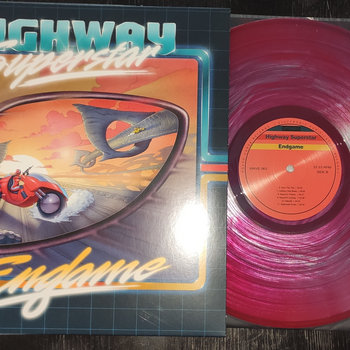 Israeli producer Highway Superstar brings the sweltering heat of his home country to the dancefloor. His Phil Collins-esque singing gives Endgame a distinctly '80s feel, and if the hits on here don't quite measure up to the Genesis frontman's run of solo singles, they come pretty damn close. "Hunters (feat. Sunglasses Kid & Honey Colonna)" and "Burn This City" are so cool that they could drop the temperature in the equatorial desert.
Merch for this release:
Compact Disc (CD)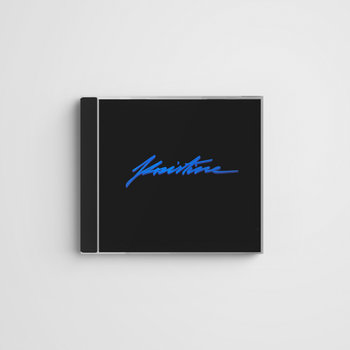 Kristine is influenced by the best summertime music: '80s siren-pop artists like Pat Benatar, Berlin, and Roxette. Her unabashedly retro approach makes her self-titled debut album pure, effervescent joy. The Greek singer/songwriter/producer cut her teeth providing guest spots for artists like Dance With The Dead, Futurecop!, and Mitch Murder, but she leaves them all behind on radio-ready singles like "Summer Long Gone" and "Radio."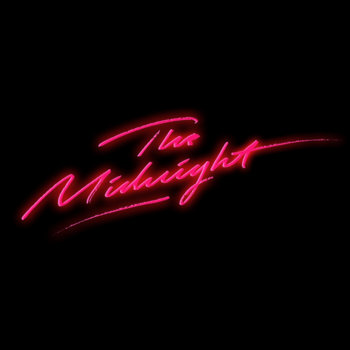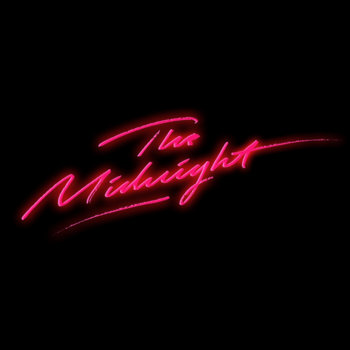 Summertime isn't just about the hot and crazy days; there's a whole other world when the sun goes down and the internal temperatures rise, and the Midnight know how to light up those wild nights. This Los Angeles-based duo augment their dreamy synthscapes with processed vocals, real saxophone, and the occasional guitar solo, combining analog and digital to create the best of both worlds. Their knack for killer pop hooks shines through, no matter the time of day.
French producer Morgan Willis has dabbled in everything from Daft Punk-inspired space opera soundtracks to lovestruck high school pop tunes, but Miami Calling is his unabashed tribute to the works of Jan Hammer. He ably captures the sense of melancholy that Hammer laced through even his most upbeat scores; like the maestro, Willis handles mellow sunset gazing, romantic cruises, and high-speed chases equally well. The two-hour Miami Calling provides all the coolness of '80s Miami, minus the humidity. Or pastel blazers.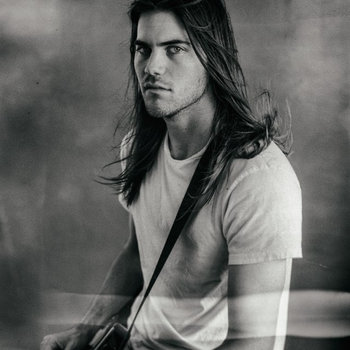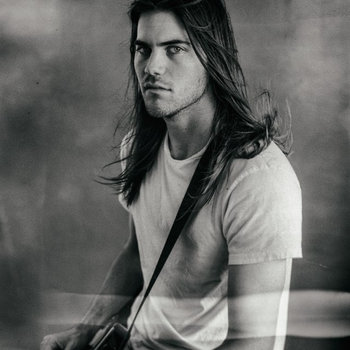 Hugh Myrone embraces the cheese, throwing down self-indulgent guitar work over big drum hits and backing tracks reminiscent of '80s anime music. He does it so joyfully—nary a whiff of ironic eye rolling—that it's hard not to love. On laid-back songs like "Sea Salt Breeze" and "Groove Ritual," he beams his love of '80s pop to FM receivers all over the world; rippers like "STRAFE: Jump Zone" sound like bids to score an '80s pre-make of Point Break.
Merch for this release:
Vinyl LP
Few artists are better than Powerrun at capturing that hazy afterglow as the warm summer day fades into the humid night. Summer Holidays exists in that eternal magic hour. Like other artists influenced by Jan Hammer, this Russian artist's work has a hint of sadness, a reminder that the sunny days don't last forever. The tour guide knows how to use his minimalistic keyboard sounds to take the listener on a low-key sunset cruise.
Sellorekt/LA Dreams
Pulse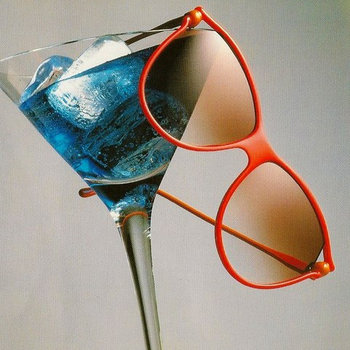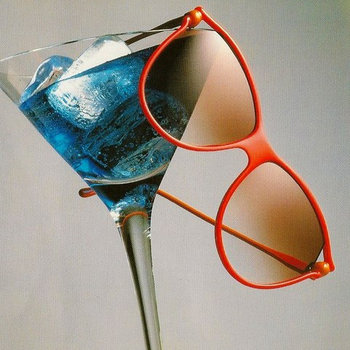 Merch for this release:
Vinyl LP, Vinyl Box Set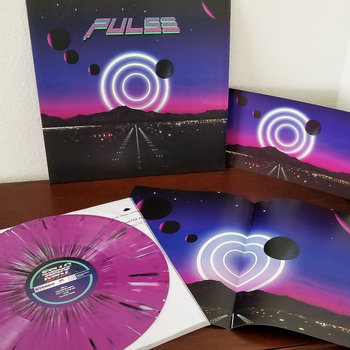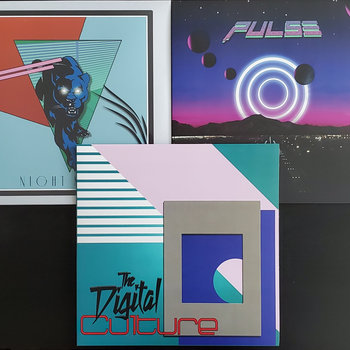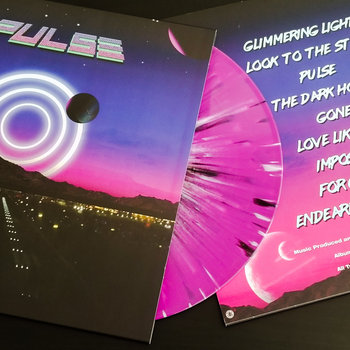 The latest full-length (as of this writing) by nostalgia maven Sellorekt/LA Dreams perfectly captures the feeling of being a teenager, driving around stargazing on a warm summer night with your friends, and listening to your favorite song on the radio. With songs that range from wistful meditations to pounding disco ragers, he tells wordless stories of excitement and heartbreak. Hollywood has always been known as the dream factory; it's appropriate that this producer uses its sparkle and glamour as a background for his retrowave visions.