LISTS
Where to Start With STRFKR's Catchy, Cosmic Electro-Pop
By Casey Jarman · June 10, 2020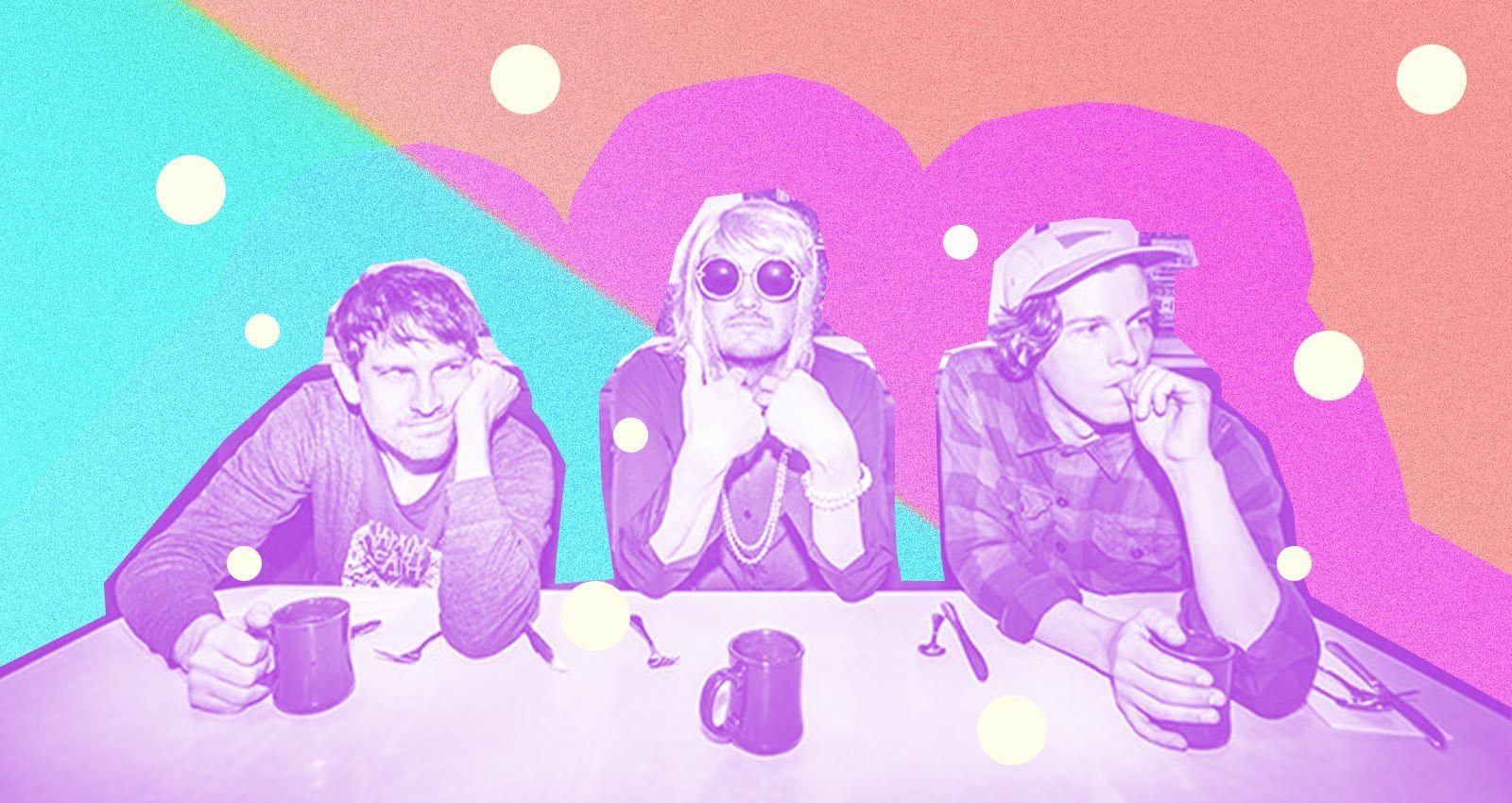 STRFKR has been many bands over the course of its 14-year lifespan. In late 2006, it was a solo project that served mainly as a catalyst for Josh Hodges—who was tired of fronting his singer-songwriter project Sexton Blake—to beat the hell out of his drums over pre-recorded minimalist electro-pop. STRFKR became a band early, in organic fashion, with members joining without much forethought or planning. By summer 2008, the band gained a reputation as the most promising group in Portland's then-bustling house show scene, placing second in Willamette Week's annual Best New Band poll. Regional success led to lengthy self-booked national tours (serving as more of a mobile dance party than a traditional band). With 2011's sparkling sophomore effort Reptilians, the band amassed a broader fanbase, and in Polyvinyl, a permanent label home. In the years since, the band has battled with its own pop sensibilities, released inventive remix collections and served a delivery vehicle for sampled nuggets of cosmic wisdom from philosopher Alan Watts. 
There is a tension in the project's odd skillset of super-catchy choruses, existentialist philosophy, and songwriting that focuses on death as often as it does on romantic relationships. Hodges, who is sheltering in place at his home in Portland, admits that he's not naturally the party-starting dance-party frontman he appears to be. "I'm a born grandpa, basically," Hodges laughs. "It's funny that we facilitate these big parties and then we get on the bus and it's like 'Everyone be quiet,' you know?"
Hodges is the first to admit that playing the same songs night after night can be grating. He has an open disdain for much of the music industry (hence his band's tongue-in-cheek name). But he's proud of the "sort of '90s approach" that STRFKR built its name on. "We toured a lot and built personal relationships with fans," he says. "We were always at the merch table after the show."
With all of the focus on touring, the band's studio albums—five in total, though many remix albums, b-side collections and EPs flesh out a broader discography—are sometimes overshadowed. Ahead of the band's new album Future Past Life, out now, we walked through STRFKR's Bandcamp catalog alongside Josh Hodges himself. "I'm super lucky," he reflected toward the end of our chat. "This band supports me and like eight of my friends. I'm not educated, I'm not qualified to do anything. As many days that I can live off of music, I'll take them." Here's where to start.
Josh Hodges moved back to Portland after a stint in New York City as a singer-songwriter, and STRFKR was the band that emerged from his discontent. The Sexton Blake project wasn't making Hodges any money, and it wasn't bringing him satisfaction. So he gave it up. "I was totally sober, and not very social, so it was one of my only outlets—doing music," Hodges remembers. "I was writing songs pretty much every day, just for fun. And Starfucker was just me taking that out in public."
"The early STRFKR stuff is super simple and catchy. Most of those songs were just written for me to play drums on. It's all mid-tempo beats that I could play fairly well," Hodges recalls. "The live shows are what made it stand out. Those first shows in Portland were magical. Every show was different. Sometimes we'd do noise stuff for 20 minutes and then drop into 'German Love.' We were just trying to entertain ourselves."
STRFKR's original moniker represented the antithesis of everything Hodges wanted in the music industry. It was chosen as a sort of insurance policy against success. But success came anyway. "Everything came into place with the right people—Ryan [Biornstad] and Shawn [Glassford] being in the band at the right time, and contributing the right things." Biornstad provided unhinged energy to their live shows; Glassford booked the band's early tours, and found the band its first booking agent, Avery McTaggart (who's with them to this day). But there was a learning curve. "It became kind of its own thing and I thought, 'Well, I'm along for the ride.' It became my life, and I definitely didn't feel in control of it, aside from making the music."
Where the self-titled debut album and follow-up EP, Jupiter, were recorded and performed almost entirely by Hodges, Reptilians enlisted the help of STRFKR drummer Keil Corcoran and fledgling producer Jacob Portrait, who had been working with an explosive Portland-via-New Zealand band called The Mint Chicks. Portrait, who would go on to work with Unknown Mortal Orchestra, Wild Nothing, (Sandy) Alex G, and others, brought the band to the storied studio of veteran Portland rockers The Dandy Warhols. "I think we were just trying to take my songs and make them into something we could play live and still have a party atmosphere at live shows," Hodges recalls. "Some of the original demos sound way different than how they wound up."
"I was actually unhappy with that album," he adds. "But it was a good experience, and that's some fans's favorite album." While Hodges's dissatisfaction revolves around the album's cleaner production style and more pop-centric tracklist, Reptilians still has plenty of both chaos (see the lovably ramshackle opening track "Born") and quirkiness. The overpowering synth horns on lead single "Bury Us Alive"—the product of a preset on a "shitty '80s Yamaha"—remain one of the most divisive STRFKR recording decisions to date.
Merch for this release:
2 x Vinyl LP, Compact Disc (CD), Cassette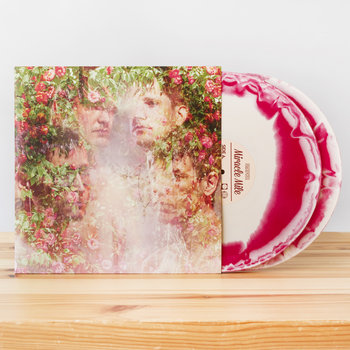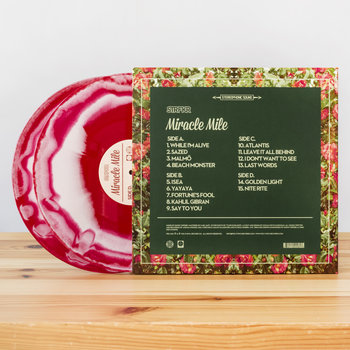 Between Reptilians and Miracle Mile, STRFKR jettisoned the vowels from its name, experienced a painful split with early member (and high-energy performer) Ryan Biornstad, coalesced as a four-piece, and took a break from their rigorous touring schedule to spend a few months writing and recording in the home of a family friend on the coastal Oregon city of Astoria.
"I didn't even have a place to live at that point, so it was really nice," Hodges says. "The dudes would come down for a weekend, we'd work on music. We had all these little stations set up."
Miracle Mile wound up being STRFKR's most collaborative record to date, which changed the trajectory Hodges—who had recently rediscovered alcohol—had in mind for it. "I wanted that whole album to be a happy, drunky guitar record," he remembers. "There are a few songs that feel that way. But Keil and Patrick [Morris] wanted electronic stuff for the live show, so it wound up being this really long album that probably should have been split into two. But it definitely captures where we were then."
Where they were may have been a bit more ramshackle than on Reptilians, but Miracle Mile proves that, left to their own devices, pop is still an essential element of STRFKR's DNA. "YAYAYA" and "Last Words" are among the earwormiest selections in the band's catalog. More ethereal and tender cuts like "Kahlil Gibran" and "Golden Light," though, steal the show.
Merch for this release:
Vinyl LP, Compact Disc (CD), Cassette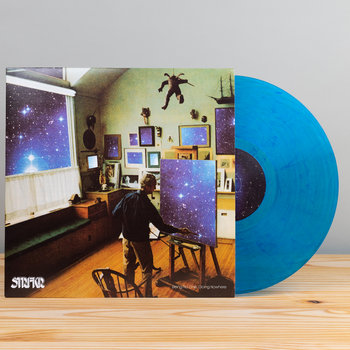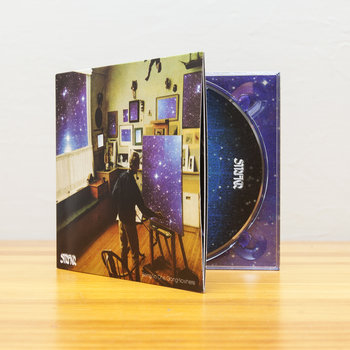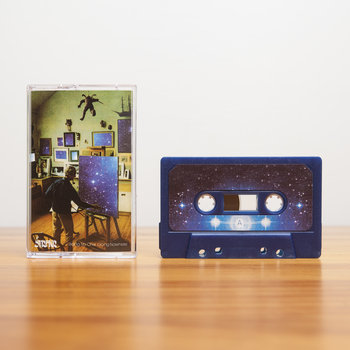 After the collaborative, sprawling Miracle Mile, Hodges took a solo trip into the Joshua Tree desert and began work on what he knew would be a sparkly synth-pop record of his own design. Recorded largely alone and completed alongside mixer/producer Jeff Brodsky, Being No One, Going Nowhere is STRFKR's most distilled dance music collection—with the group's usual live drums notably absent. At the time, Hodges was obsessed with the hard-to-find Prophet-5 synthesizer, which appears heavily on the final record. The streamlined, layered result sounds excellent in a good pair of headphones. "It's fun making that kind of music. It's not fun playing it every night on tour, honestly," Hodges admits.
Love songs and break-up songs abound on Being No One (so named for a book by Buddhist nun and author Ayya Khema), but in true STRFKR fashion, so do songs about finding inner stillness. The title track (the only lyrics to which are "You're alright where you are/ Being no one/ Going nowhere") is Hodges's favorite to play on tour. Hodges says that meditation has saved him from bouts of deep depression throughout his life, and spiritually minded retreats used to be a regular part of his life. But "because of touring, I have pretty much stopped meditating," he admits. "Touring is a hard life for keeping up healthy habits."
Still, the band incorporates existentialist musings—both lyrically and with samples of lectures from philosopher and author Alan Watts—in songs across their discography. "The Alan Watts samples are like Easter Eggs," Hodges says. "He's not even my favorite speaker, but he's really entertaining and accessible. If it ends up helping someone discover this stuff that I've found to be useful in my life, that's great."
Merch for this release:
Vinyl LP, Compact Disc (CD), Cassette, T-Shirt/Apparel, , Hat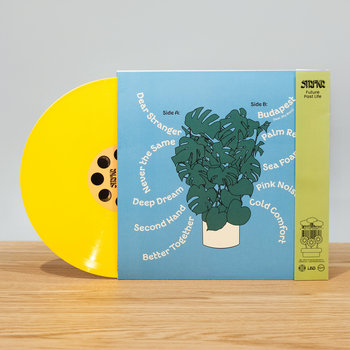 For those of us who have followed STRFKR's career closely, Future Past Life is an immensely rewarding listen. Where past records have sometimes glossed over Hodges's greatest gifts—his penchant for writing subtle hooks, his delicate vocal delivery, his deep affection for off-kilter sounds—Future Past Life brings them to the forefront. The 10-song collection, much of it the byproduct of a chance collaboration with Dutch musicians Mathias Janmat and David Hoogerheide, is the perfect balance of pop majesty and outsider weirdness.
Hodges, who is uncharacteristically proud of the new record, says the collaboration with the Dutch musicians began as a non-canon experiment. "We were going to do our own project that wasn't STRFKR," Hodges says. "But I really wanted these songs to get out into the world." With his bandmates' blessing and input, the collaborative tracks were folded into the new record. The remaining tracks were a mix of new and old. "I found old demos that sounded crazy and overproduced, and I stripped them down," Hodges says. "It's fun to do that. Like there's something good in there—maybe I covered it up with weird production. That's something I'm trying to do lately: put less shit on everything."
A collaboration like this might lead to jealousy and infighting with some bands, but the other members of STRFKR are used to a certain amount of fluidity in the recording process. "All of us just want to make an album that we're real proud of," Hodges says of his STRFKR bandmates, who hope to soon be prepping and reinventing the material for tour. "And this is the one I feel the happiest about, for sure."