LISTS
Digging Into the Classic Soul of Stax Records
By Robert Gordon · Illustration by Emma Shore · June 13, 2022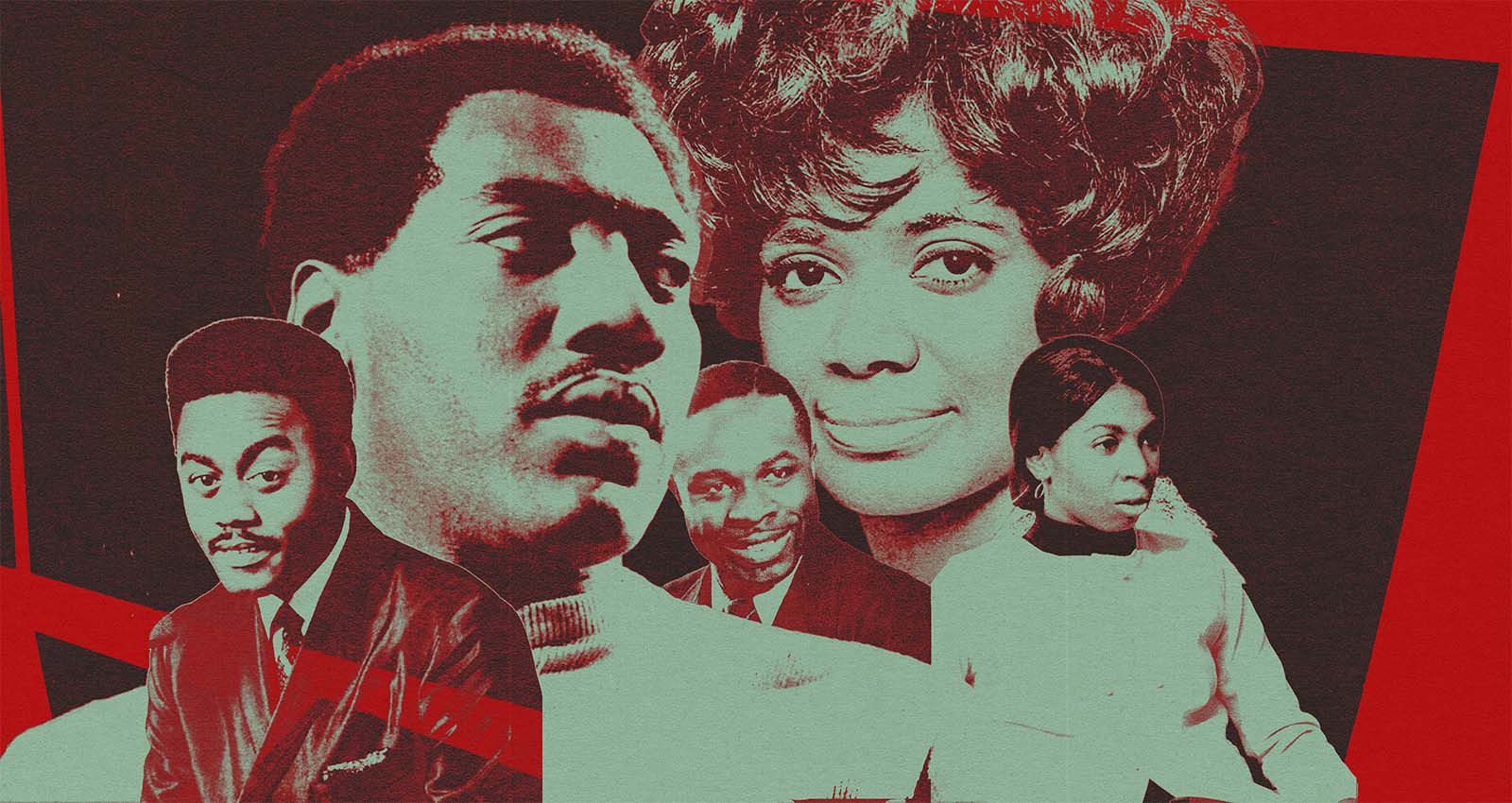 Stax Records in Memphis, Tennessee was the home of gritty Southern soul from 1960 to 1975. Their R&B was looser, less polished than the Detroit hit factory Motown, where the song production was modeled after local automobile assembly lines, each step performed by dedicated specialists. Instead of pre-written charts for the musicians to play, Stax fostered an organic process, the music blossoming from arrangements created on the studio floor. In a city where racism seethed and flourished, Stax was a harbor, encouraging respect and cooperation between the races. The integrated house band, Booker T. and the M.G.s, enjoyed hits of their own and created a Stax sound identifiable behind the range of artists they backed.
Stax's history breaks into two periods: Their partnership with Atlantic Records, which ran from 1960 until 1968; and their time as a successful indie until their 1972 alliance with CBS—which turned sour before getting off the ground, leading to a slow and painful demise. Since its early days, Stax was co-owned by siblings Jim Stewart and Estelle Axton, both white; Black executive Al Bell bought out Estelle in 1968, and he became sole owner in '72. The readily identifiable sound of Stax gave way to the second period's more diversified sound of hits, a result of the dissolution of the MG's and of more licensed material from Detroit, St. Louis, and other cities.
The number of famed artists and songs that came from Stax is astonishing. Otis Redding was the biggest star of the first period and Isaac Hayes carried the second. Wilson Pickett found his sound at Stax, and the Staple Singers had their biggest hits at the label. The MG's' "Green Onions" is still heard in movies and commercials six decades after its release; Sam and Dave's "Soul Man," Eddie Floyd's "Knock on Wood," and Carla Thomas's "B-A-B-Y" remain bar band staples. One of the label's logos—Black fingers snapping—continues to be iconic and widely emulated. The original Stax may be long gone, but its spirit continues to thrive, and a recently-revived version of the label has been releasing a variety of artists, both older and younger, whose roots are planted in this fertile musical soil.
(Robert Gordon is the author of Respect Yourself: Stax Records and the Soul Explosion and It Came From Memphis.)
---
Soul Classics
Rufus Thomas put Stax on the map in 1960 when, uninvited, he entered the studio that was formerly a neighborhood movie theater, his teenage daughter Carla in tow. Their jaunty "'Cause I Love You" drew Atlantic's attention and established the distribution deal that was Stax's lifeline. Rufus and Carla stayed with Stax for its entire run, and this collection draws from Rufus's 1970s hits, the biggest of his career. Nearly two decades older than James Brown, Rufus was true to all his monikers, including "The Crown Prince of Dance" and "The World's Oldest Teenager." Whether urging listeners to do the "Push and Pull," "The Funky Penguin," or "The Breakdown," this collection will coax all ages onto the dance floor.
Memphis soul queen Carla Thomas hit with songs hard and soft at Stax, and this collection of unreleased gems from the 1960s demonstrates how deep her catalog goes. She made her name with ballads and there are great ones here: "My Man Believes In Me," and "It Ain't No Easy Thing" to name just two. But it's the dance numbers that stand out: "Sweet Sensation" has a churning groove, and "Toe Hold" blends a James Brown horn chart with a stinging Steve Cropper guitar lead. "Thump in My Heart" is somewhere between, alternating intimate sections with full-on brass. Thomas gravitated toward a spot between cabaret vocalist and soul diva, and "I'll Never Stop Loving You" captures her in full pop glory.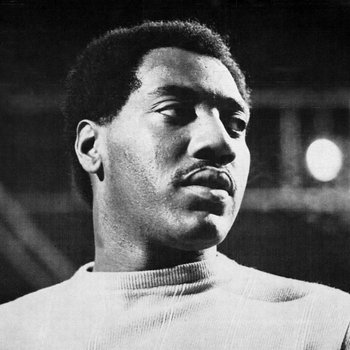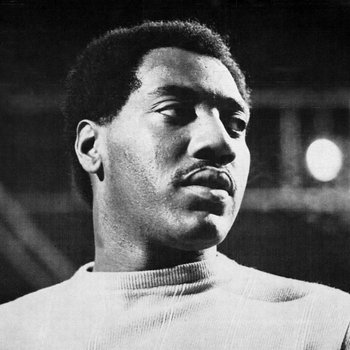 With his raspy voice and boundless energy, Otis Redding defined the early Southern R&B sound. He corrals a driving power, gets extra oomph from his horn sections, and delivers loving, lovable track after track. Captured live, this album bursts with power—on both the uptempo songs ("Mr. Pitiful," "I Can't Turn You Loose") and ballads like "Chained and Bound." Recorded a year and a half before his tragic plane crash, this album captures him in his glory, rendering incendiary versions of not only his own hits, but also the Stones's "Satisfaction" and the Beatles's "Hard Day's Night"—pop success was on his mind! Whether in the Stax studio or on the stage, Redding was an alchemist, creating a transcendent glory from human breath and musical instruments.
Booker T. & The M.G.'s
Soul Limbo
In 1968, Booker T. and the M.G.'s had a new confidence. As the label's in-house backing band, they'd defined its sound since 1962. After the '67 European tour, they realized their songs had reached a huge audience overseas. On Soul Limbo, the M.G.'s stretch out by interpreting others' songs—their version of "Hang 'em High," the theme song from an Italian Western movie, reached the pop Top 10. "Be Young, Be Foolish, Be Happy!" captures joy, and "Eleanor Rigby" catches a groove the Beatles would have envied. The title song, an original, broke the top 20, a boon for Stax as it re-established itself in the wake of its separation from Atlantic.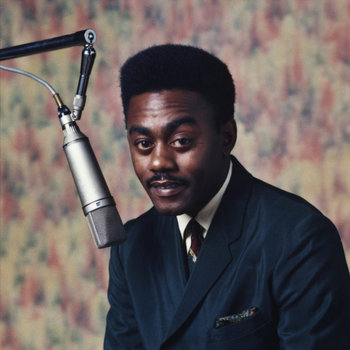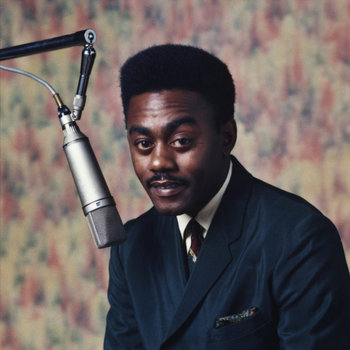 Johnnie Taylor found big success on the R&B charts, and enjoyed two sensational pop crossovers, both included here: "Who's Making Love," and his post-Stax "Disco Lady." This profile spans his entire career, from his Sam Cooke sound-almost-alike era (both gospel and pop), to his initial Stax outing as a blues artist, right on through to his funky soul highlights—try sitting still when you listen to "Jody's Got Your Girl and Gone." Taylor is a deep-catalog artist waiting to be rediscovered.
Likely the most popular album of their storied career, the Staple Singers's Be Altitude Respect Yourself features their two biggest hits, "Respect Yourself" and "I'll Take You There." They'd eased from purely strictly gospel music into "message music" after signing with Stax in 1968. Five years later, their message was #1 on the pop charts. Joyous, optimistic, full of harmonies, beautiful thoughts, and funky rhythms, this album never fails to satisfy. "I'll Take You There" draws from reggae, but the church feel is always close by—along with strains of pop, blues, and R&B. Other albums more prominently feature Pops Staples's unique guitar sound, but none capture the family dynamic better.
---
Soul Deep
This no-budget 1971 film features a fantastic no-budget soundtrack from a then-unknown Earth, Wind and Fire. It's groove heavy, with more than a touch of jazz, gospel, and movie dialog woven throughout. "Sweetback's Theme" is seven minutes of propulsion, a reedy sax holding the center and an electric keyboard sound to die for—or dance for. The film began the "blaxploitation" genre but, more importantly, broadened Hollywood's mind. Stax released the soundtrack in advance of the movie and later sold the album in theater lobbies—an innovation in promotion.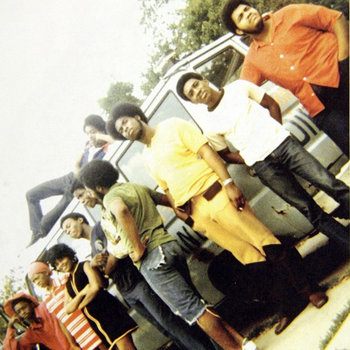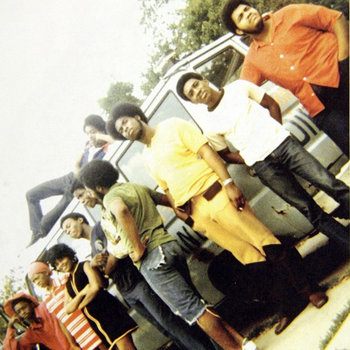 This obscure R&B concept album found its audience long after its 1973 release. Envisioned by Isaac Hayes's innovative arranger Dale Warren, it was executed by the young Cincinnati band 24-Carat Black. In addition to some very funky instrumentals ("Brown-Baggin,'" "Food Stamps"), the songs are soul-deep meditations upon the lives of impoverished Black people in America ("Poverty's Paradise" and the title song). Resurrected by crate diggers, this album has been sampled by Kanye West, Jay-Z, Kendrick Lamar, and Digable Planets among others, making it a record you've likely heard without knowing it.
Bettye Crutcher was one of Stax's most prolific songwriters, but this is the only album credited to her name. She was a writer on Johnnie Taylor's "Who's Making Love," the Staples's "The Ghetto," and Ann Peebles's "How Strong Is A Woman." She co-produced this record with Mack Rice, creating a mellow, sensuous adult album—"adult" not in terms of salacious content, but rather its voluptuous sound. As great as the album is, it's the two demo tapes in the bonus tracks that are the real knockouts; they're raw and hit hard, capturing a feel that sleeker production often sacrifices. Though this doesn't fit the typical expectations for 1970s soul, it presaged the Quiet Storm of the following decade, and it still stands the test of time.
John Gary Williams was the lead vocalist in the Mad Lads, Stax's post-doo-wop vocal group. When he resumed a career that the Vietnam War interrupted, he was disillusioned but also optimistic, and created this beautiful solo album to express that. "The Whole Damn World Is Going Crazy" is a song that, sadly, may always be appropriate, so fortunately it's a great one—the strings sway, John Gary's tenor floats, and the background vocals embrace you. There's a gentleness over the whole album, both in the ballads and the early '70s driving funk that underlays the upbeat numbers. A song like "Open Your Heart (And Let Love Come In)" is great under any circumstances; knowing he's recently returned from Vietnam gives it further poignance.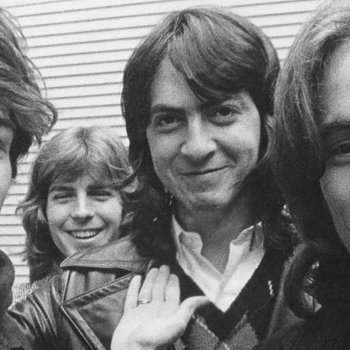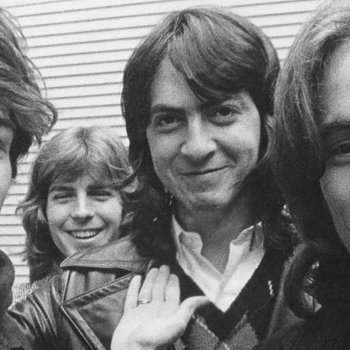 This 1972 power-pop classic was overlooked in its day because its distribution through Stax coincided with the company's shift from an indie network to CBS (Big Star's second album coincided with the closure of the CBS deal—and was also lost). But great art can't be denied, and Big Star's albums found their audience decades later. With ringing guitars, gorgeous harmonies, layered production from Chris Bell, and edgy writing from Alex Chilton, there's nothing here not to like. The hooks dig deep ("In the Street"), the teen angst is penetrating ("Thirteen," "Ballad of El Goodo"), and the ballads are as great as the rockers. If you're unfamiliar with Big Star, a shimmering world awaits you.
Far from a typical "greatest hits," this slice of Stax provides a beat-heavy cross-section of the Stax catalog. Compiling some of its most sampled songs, it's a great way to get a feel for some of Stax's lesser-known but still compelling recordings. Booker T. and the M.G.'s' Melting Pot, their final Stax album, took the group in a jazzy direction. "Hung Up On My Baby" is from an Isaac Hayes soundtrack that's not Shaft. "Humpin'" catches the second version of the Bar-Kays as they find their footing, not long after most of the original group was killed in the same 1967 plane crash as Otis Redding. None of the songs here typically end up on hits compilations, making this a necessary and unique deep dive.
---
Yesterday's Soul Today
A contender for best modern soul album of all time. William Bell was among Stax's earliest artists, and he enjoyed hits as both performer ("You Don't Miss Your Water") and songwriter ("Born Under A Bad Sign"—delivered here with masterful restraint). This 2016 comeback album for the reactivated Stax captures the pure soul feeling with graceful modernity. The songwriting is reflective and mature, and the sounds are derived from classic soul, but given a modern pop patina. "The Three of Us" and "This Is Where I Live" might have crossed over to pop in the '60s; his usual country inflection bends more toward folk, so "People Want To Go Home" sounds like Burt Bacharach producing a Vanguard record. Bell richly deserved the Grammy he won for this record.
Leela James sings like someone out of time: How did a soulful 1970s voice turn up in the 21st century? She blends the old with the new, and she's fluent in traditional R&B, so her presence on a revived Stax makes a lot of sense. My Soul, her third album, foregrounds modern hip-hop sounds without sacrificing her roots aesthetic—"Tell Me You Love Me" might have sprung from Al Green's studio band, if they were several decades younger. She's in such great voice on "I Ain't New to This" that you half expect Otis Redding to join her in a duet. Her generation-spanning approach could serve as a gateway to classic soul for younger ears.
The Memphis sound today! This 2017 debut album broke the top ten of Billboard's Blues Albums chart (as did their follow-up). A musical crossroads, Southern Avenue has gospel vocals, blues, rootsy guitar, and soul-stirring horns. The songs build on that triumvirate, occasionally edging toward pop. "Don't Give Up" evokes North Mississippi Hill Country great Fred McDowell, "Love Me Right" might have been covered by Amy Winehouse, and any Sun Records artist would have driven home the track "80 Miles From Memphis." Vocalist Tierinii Jackson tribute to Hi Records's Ann Peebles with a bristling cover of "Slipped, Tripped and Fell in Love." Southern Avenue drives with Memphis pride.