LISTS
Stanley Brinks and Freschard Build Community Through Folk Music
By Jimmy Trash · October 24, 2022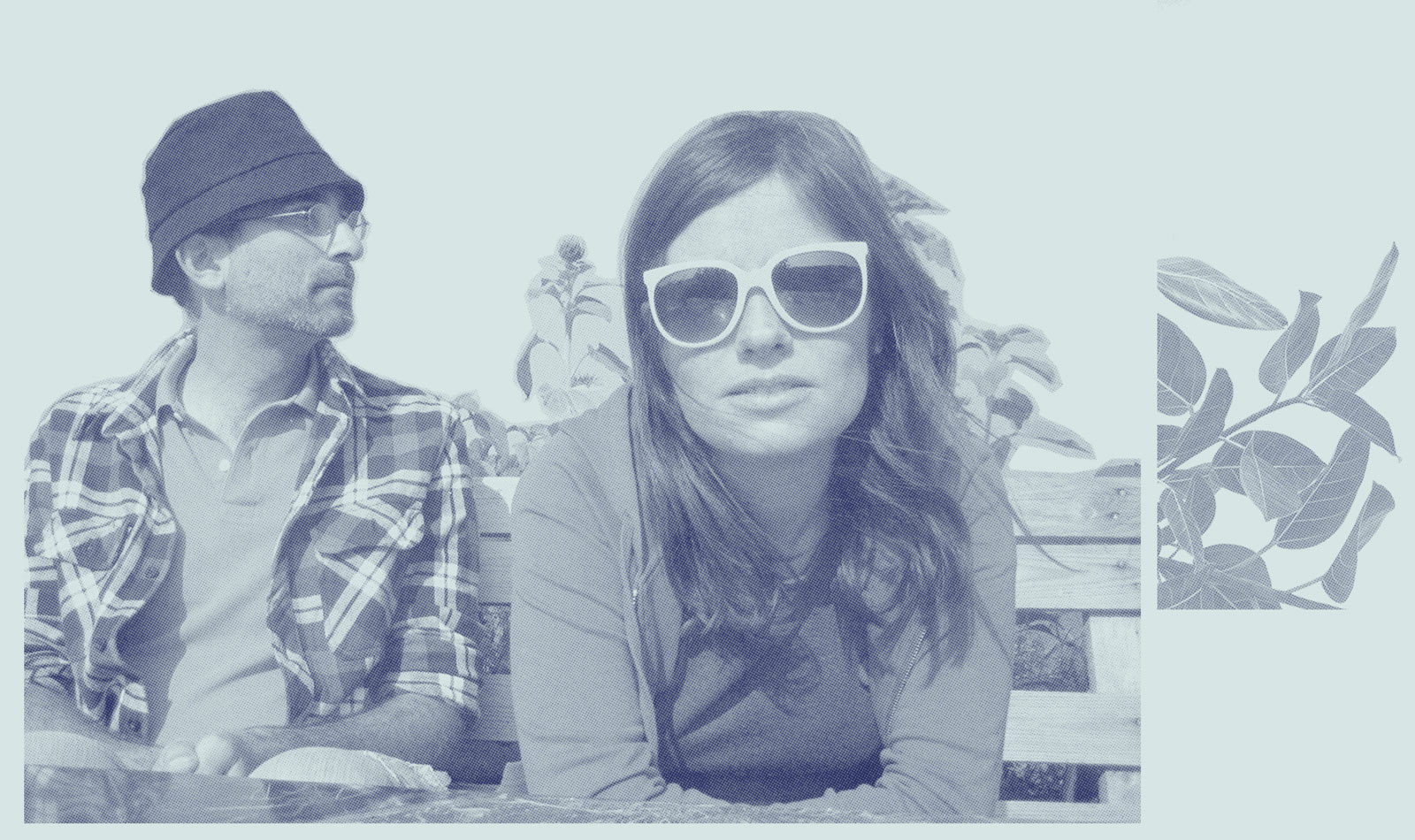 In 2004, the musical duo of Stanley Brinks—better known at the time as André Herman-Düne of the experimental group Herman Dune—and Freschard moved from Paris to Berlin, and quickly began making a name for themselves on the city's music scene. They began issuing a steady stream of albums on CD-Rs, each of which bore similar photocopied duotone portrait covers, and backed by musicians from the Berlin and New York anti-folk scenes. They sought out off-circuit venues for live performances, and their off-kilter folk style stood out in techno-dominated, early '00s Berlin.
Eighteen years later, the duo are still going strong, building a sustainable career not by maximizing their business acumen, but by taking a different path—touring with friends, recording at home, and pursuing a business model based on community and pleasure rather than lucrative label deals. "It's the most enjoyable way [to do things]," Brinks says. "You want to make friends and have fun." Freschard agrees. "I like to speak to strangers every day," she says. "It's not even just about music. You go to a bar and share stories, and everyone becomes like family afterwards." That immersion is key to the duo's music; in the audience at a recent show in Berlin were an enthusiastic group of young people from the Maltese Islands who knew Brinks and Freschard from the time the duo had spent in the island nation, learning the Maltese musical traditions and using its folk structures as inspiration for their songs. Later in that same show, Brinks and Freschard invited audience members up on stage so that they could sing or play along to their favorite songs.
That feeling of community, and the interest the pair show in individual peoples' stories, is one of the key facets of the anti-folk movement. As the scene left New York and found a home in venues like Paris' Pop In, that familial spirit was core to its identity. "You got included [on bills] not because of your style, but because you played the same open mic, same place and same time," Freschard recalls. Bypassing the label system is one of the ways Brinks & Freschard have amassed such an enormous discography—they don't have to wait two years for a label to release an album, "especially," as Freschard says, "as we're already on to new things [at that point.]" That freedom has allowed them to pursue their love of traveling, studying local music and then incorporating the influence of calypso, Greek folk music, and Ethiopian melodic scales into their own music. "Stan is obsessed," Freshcard says. "He studies how a musician does something, and, if he likes it, he becomes inspired."
Working through Brinks and Freschard's discography—a daunting task—offers a glimpse at some of those influences, as well as their collaborations with artists who share their worldview. Here's a select look at some of those key moments.
---
.
00:10 / 00:58
One of Brinks and Freschard's first forays into regional sounds was calypso. Since these two albums consist primarily of covers, the duo released them under the name "Kreuzberg Museum"—a tribute to the local history museum near their Berlin abode. Says Freschard, "We listened to hundreds of old records, and chose the songs we liked the most." They also traveled to Port of Spain, Trinidad to experience the music live, but the trip didn't quite go they way they planned. "We thought it would sound like the '30s and '40s recordings," Freshcard says, "but we only found people singing along to backing tracks." Calypso and More Calypso are also notable for appearances by friends like G. Lucas Crane and The Purple Organ.
.
00:10 / 00:58
The consummate Freschard album: sweet, whimsical songs featuring astounding saxophone playing from Brinks that are now considered fan favorites. "I was just having fun with words," Frescard says "I write words that sound nice to my ears and put them together. So with [the song] 'Cheese and Crackers,' it was meant to rhyme with Jesus Christ. In America, I noticed some people would say 'Cheese and crackers!' instead of 'Jesus Christ!,' so I wrote that down in my little book." This album is also significant for its use of the zafzafa, a Maltese friction drum, on every track. "Every record is not just music," Freschard says, "it's also a memory of a time."
.
00:10 / 00:58
Released while Stanley was still in Herman Düne, this 2005 album travels between different continents, studios, and apartments, ultimately documenting Brinks' sound as he moves from being half of Herman Düne to his solo work. Jules Junker, who plays drums on the record, recalls that the album was recorded at the DIY venue Zentral, underneath the Alexanderplatz S-Bahn, which meant the group had to stop recording every time a train rumbled by overhead.
.
00:10 / 00:58
"We wrote this album together, 50/50," says Freshard. "It was winter, so we thought: 'Let's go to a cafe and write some country arrangements!'" This stripped-back, return-to-country album—packed with anthemic bacchanalia—also contains a tribute to their communal spirit. "[Norwegian group] The Kaniks changed our lives," Brinks says. "The violin player in that group would go to bars to play for fun, and soon we started doing the same thing." "I'm the Boss" is a loving salute to their favorite local bar—which is often home to their boozy late-night music sessions—as well as the tough, German publican who allows them to take place in her establishment.
Stanley Brinks and the Old Time Kaniks
Babylon Vibrations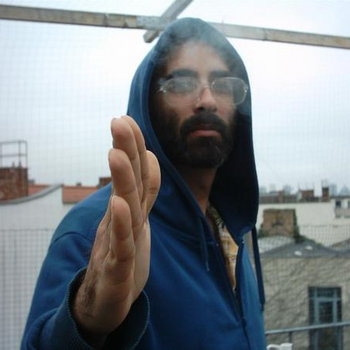 .
00:10 / 00:58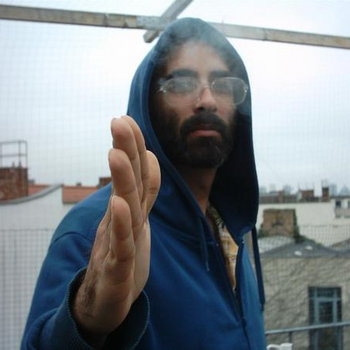 The Kaniks are mainly Ingemund Askeland and Olav Christer Rossebøe, two Norwegian musicians obsessed with Americana, bluegrass, and Cajun music. This album finds them in Koufonisia, Greece, buttressed by Brinks' own meticulous study of Cretan and Epirusian folk music. (Brinks even taught himself the language in order to understand the music better.) Recorded on a single mic during late-night raki sessions, this album is a seamless blend of a variety of folk styles.
.
00:10 / 00:58
"Stan wrote all the songs on my first album 20 years ago and then again on my latest album," Freschard says. "He used folk songs and bits of conversations from Eprius as his inspiration." Like many of their records, Five Mountains came together quickly. "I don't feel like we work hard," Freshcard says. "We spend many days being lazy! A record should never take more than two weeks. You have to be picky, but not too much. You have to accept the first or second take."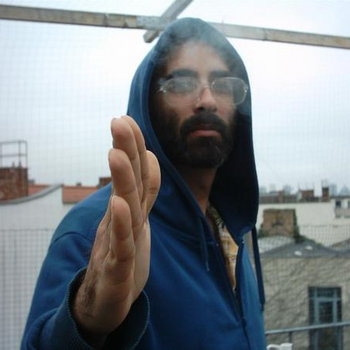 .
00:10 / 00:58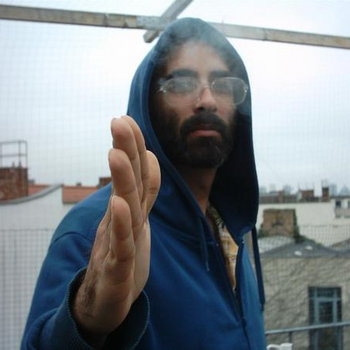 An underappreciated album in the Brinks catalog, Apocalypso is an utter masterpiece. Saturated with the sound of the baglamas—the smallest bouzouki, known for its ability to imitate the sound of weeping—it is undeniably one of the most somber collections in Stanley's oeuvre. Albums standout "Song of Calypso" features a stunning performance from the Abruzzo folk singer Kremidi Monica in an utterly devastating song of longing. "Stan is really good at pushing musicians," says Freschard, and Apocalypso proves he brings out the best in anyone he works with.
.
00:10 / 00:58
"When we play with The Wave Pictures, we don't rehearse," Freschard says. "We just get onstage, and it sounds like a fully rehearsed band. That's so exciting." Brinks and Freschard's professional relationship with the UK's Wave Pictures has been long and enduring. The band is a perfect musical complement for Brinks' puckish charm and on Another One you can detect the influence of Jonathan Richman, particularly on songs like "Make Friends With People at Work."