LISTS
A Guide to Spoken Word on Bandcamp
By Andy Thomas · November 13, 2018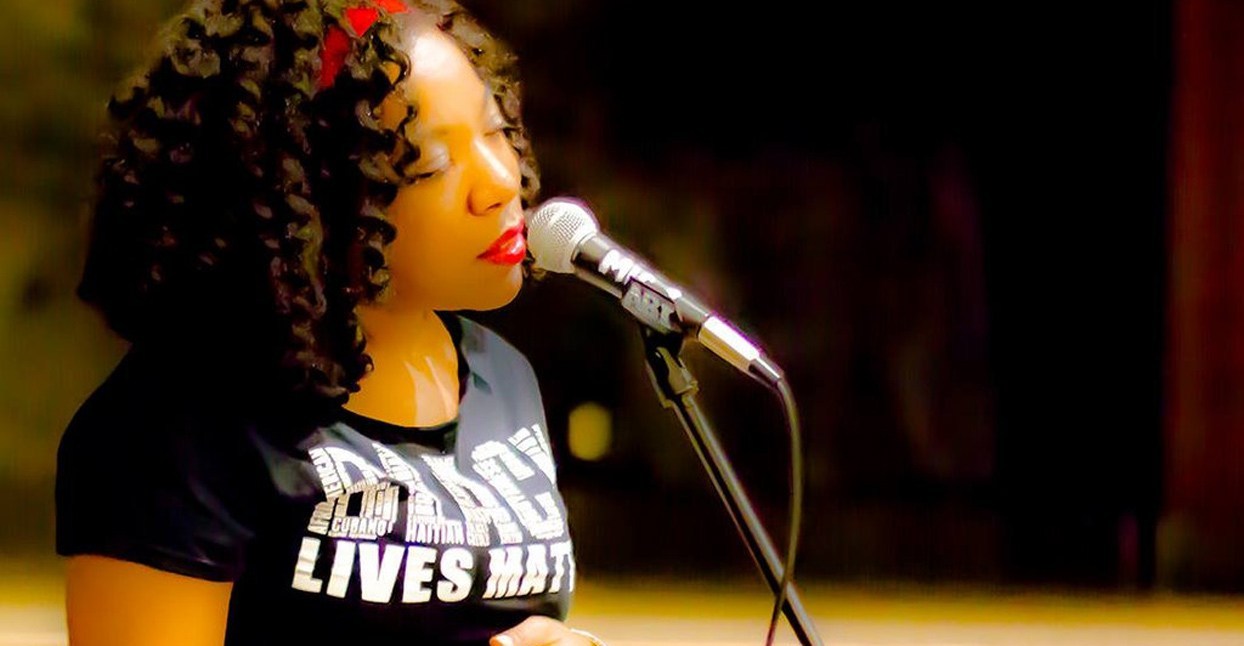 In May 2018, The Last Poets celebrated their 50th year with a new LP, Understand What Black Is. Back in the late '60s, the group used politically charged raps and militant rhythms to raise black consciousness and spread awareness throughout Harlem, Manhattan. At the same time, in a different part of the city, Gil Scott-Heron was using his own barbed verse to attack consumer culture, mass media, and systemic racism, setting spoken word poetry to steady-boiling free jazz. And while spoken word verse had been around for centuries—think back to the storytelling of 13th century griots in the Mandé Empire of Mali, West Africa, or even further back to the original wordsmiths of Ancient Greece—Heron and the Last Poets were among the first to see its value as a popular art form, and a way to comment on the turbulent world around them.
So it's no surprise that in today's political climate, spoken word retains its potency. Artists like Moor Mother follow in the footsteps of the Harlem originals, setting socially charged rhymes against raging, dynamic music, while others come to the genre from a different angle. A few months before The Last Poets' comeback LP, Bristol, U.K. label Bokeh Versions released YMFEES, an album that set the poetry of cult New Yorker Leslie Winer around the skeletal riddims of Jay Glass Dubs. The album epitomized the range and reach of spoken word in 2018—whether it's the dub poetry of Roger Robinson, the hauntological folk of The Memory Band, or the post-hardcore of La Dispute. This is a snapshot of spoken word available on Bandcamp.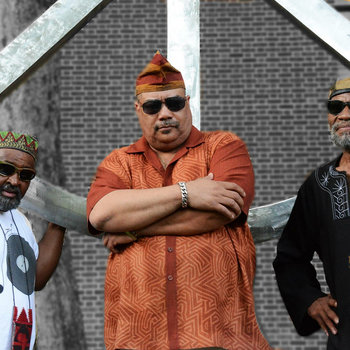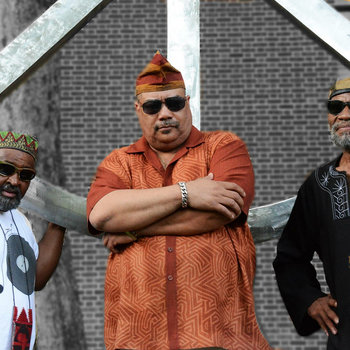 Any roundup of spoken word has to begin with The Last Poets. The group's debut album emerged from of the fiery creativity of a Harlem writers workshop called East Wind. "Run, Nig**r" sets the tone for an album, reverberating with the urgency of the times. Against a stark percussive backdrop, Abiodun Oyewole spits out, "Time is running out of talks, marches, tunes, chants, and all kinds of prayers / Time is running out of time." The song has been sampled by Ice Cube, Brand Nubian, and Paris, cementing the group's reputation as one of the founding fathers of hip-hop.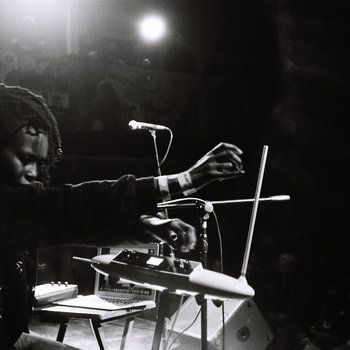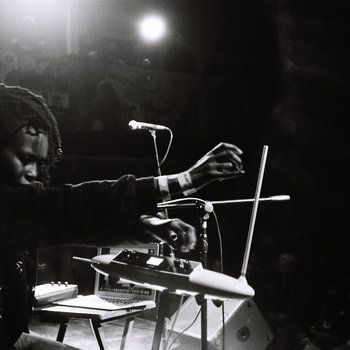 Merch for this release:
Vinyl LP, Compact Disc (CD)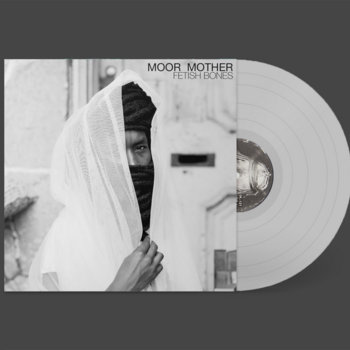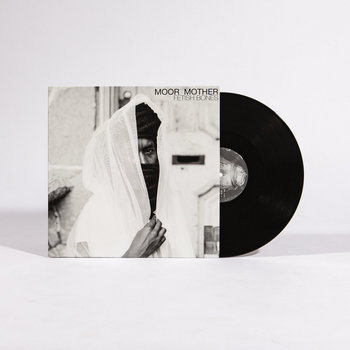 Philadelphia-based poet, musician, artist, and activist Camae Ayewa (aka Moor Mother) released her debut LP in 2016, and the fiery protest music it contained positioned Ayewa as a Trump-era descendant of The Last Poets. Recorded in her home studio, the album employed collages of found sound, samples of avant-garde jazz and blues, experimental noise, and electronic distortions to create an LP that was as savage as it was haunting. But it was Ayewa's searing poetry that made the album stand apart as one of the most radical political LPs of recent years. "The idea is to travel throughout the race riots from 1866 to the present time," says Ayewa on "Creation Myth," kicking off an album that drags the listener through the bloody history of black America.  
Camae Ayewa is also a member of Irreversible Entanglements, which along with Makaya McCraven and Jeff Parker, have helped the label International Anthem become a leading light in Chicago's alternative scene. As the label's manifesto puts it, "The mission of International Anthem is to make positive contributions to the changing state of the music industry, and to vitalize the demand for boundary-defying music," and one artist who helps define that genre-defying ethos is cornetist and poet Ben LaMar Gay. On his wildly diverse "greatest hits" LP, Downtown Castles Can Never Block The Sun, he continued in the eclectic traditions of Chicago's AACM, of which he is a member. For his follow-up, he created this collection of music and storytelling, which fused post-rock, improvised jazz, and minimal blues around eight stanzas of socially focused poetry.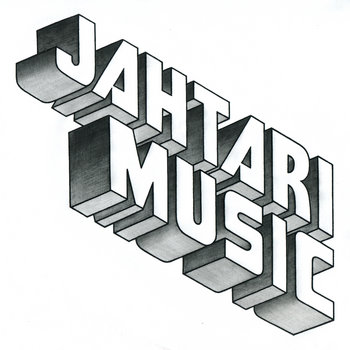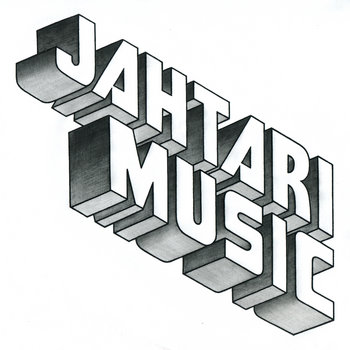 Merch for this release:
T-Shirt/Apparel, Vinyl LP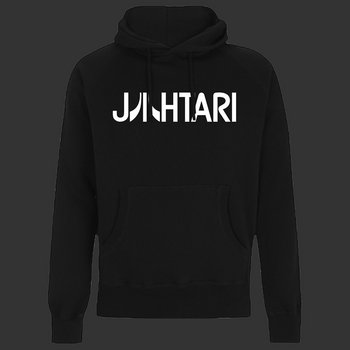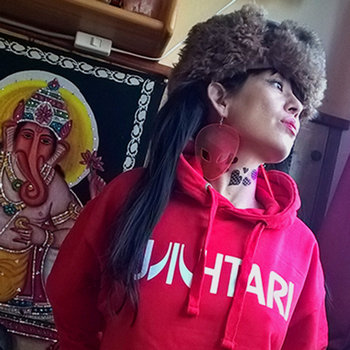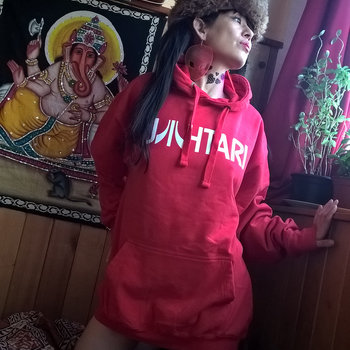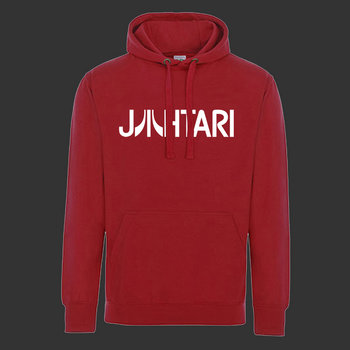 One night in 2011, Roger Robinson, of future dub outfit King Midas Sound, returned home to Brixton, South London to find himself in the center of the London riots. In the days that followed, he used his pen as a weapon, telling the stories of the uprisings that set London alight. In the tradition of Jamaican DJs like Big Youth and Prince Far I, Dis Side Ah Town made Robinson feel like the natural counterpart to London's earlier dub poet Linton Kwesi Johnson. More than 30 years since Johnson rallied against the dark hand of Thatcherism, Robinson created this gritty masterpiece of social commentary. Against the heavy dub riddims of producer Disrupt, the wordsmith takes us on a walk through the Brixton streets, reminding us that—as Johnson wrote on "Doun de Road"—in "a room full of fact, you can't walk out."
Merch for this release:
Vinyl LP, Compact Disc (CD)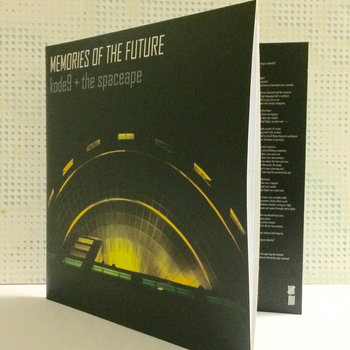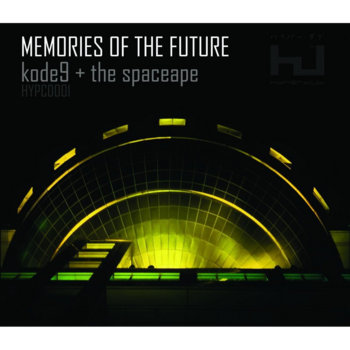 When Stephen Gordon, aka The Spaceape, tragically passed away in 2014, spoken word lost one of its most original and distinctive voices. Eight years earlier, Gordon and his friend, Hyperdub label owner/producer Steve Goodman (aka Kode9), created this dubstep/poetry masterpiece. Dragging the Jamaican/British dub poetry into exciting and experimental territory, The Spaceape's dystopian blues and apocalyptic lyrics were the perfect match for Kode9's minimal and beautifully stark beats.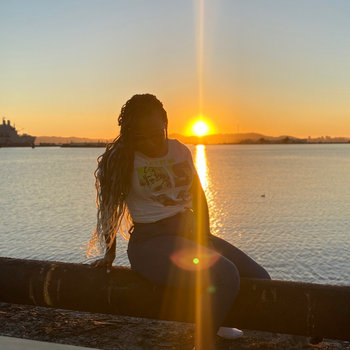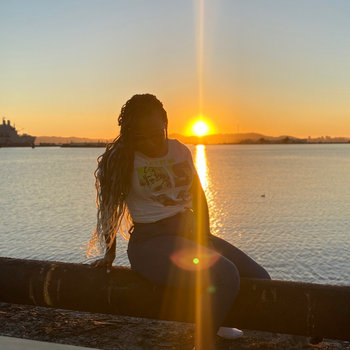 Merch for this release:
7" Vinyl
Inspired by the poetry readings of the local bookstores around Oakland and the San Francisco Bay area where she was raised, Tenesha Smith's first spoken word LP, Body of Work, appeared on Bandcamp in 2016. Mostly free of musical accompaniment, the album was a tribute to the Bay Area streets, and continued in the great tradition of black orators like Jayne Cortez and Sarah Webster Fabio. But Smith first came to people's attention through her appearance on the title track to DJ Khalab's heavy Afrofuturist LP Black Noise 2084, recorded for the South London label On The Corner. Produced by  Khalab, her stunning follow-up 12" Madea furthered her ascent as one of the great black spoken word artists of her time. Riding a minimal African rhythm, the flip was devoted to the "all the dangerous women, the ones that have the nerve to be ugly and bold, beautiful and intelligent."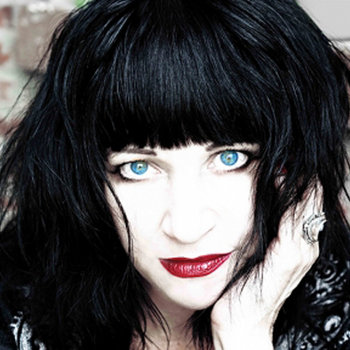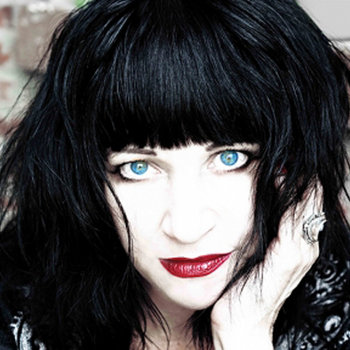 Bursting out of New York's post-punk no wave scene of the early '80s, Lydia Lunch began spitting her provocative rhymes with the group Teenage Jesus and The Jerks. Formed in 1977 and featuring saxophonist James Chance, the group appeared alongside Chance's Contortions, Arto Lindsay's DNA, and the group Mars on the 1978 seminal proto no wave LP No New York. Recorded by Brian Eno, the LP caused critic Richard C. Walls, from Creem, to write: "It's a nihilistic burnt-out last blast of mangled energy that scours the spirit." Recorded by Bob Blank at his famous Blank Tapes Studios and released on Michael Zilkha's ZE Records in 1980, Lunch's debut LP Queen of Siam continued in the same spirit. Always rejecting the limitations of punk, Lunch used everything from jazz noir to avant-garde noise and hard rock as a platform for her sleazy, gothic poetry with titles like "Knives in The Drain" and "Blood of Tin."
Leslie Winer and Jay Glass Dubs
YMFEES
Merch for this release:
Vinyl LP
Released on Bristol's avant dub label Bokeh Versions, this unlikely but perfectly realized collaboration began when Athens-based producer Dimitris Papadatos started to send his sparse backing tracks by e-mail to cult spoken word artist Leslie Winer in her home in France. After working as a model in New York and hanging out at Leigh Bowery's club Taboo in London in the mid '80s, Winer recorded the avant-garde proto trip-hop LP Witch in 1990 (released in 1993 and championed by the likes of John Peel). Like Spaceape's work with Kode9, Winer's lyrical drawl proved a perfect match for the echo chamber minimalism and scattered rhythms of Jay Glass Dubs. It's also worth checking out many of Winer's other releases on Bandcamp, like Spider, which was recorded in an attic in Massachusetts in the mid-'90s, and her 2013 LP LW &c.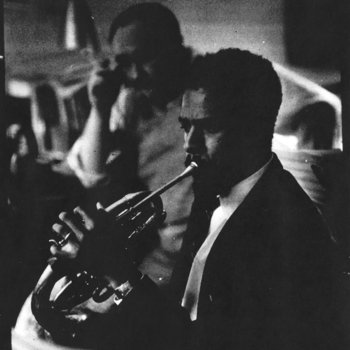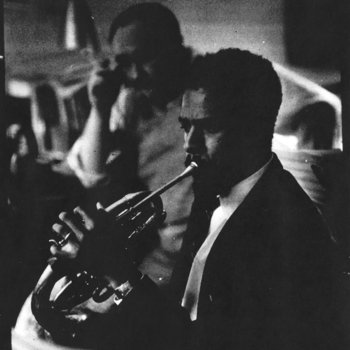 Merch for this release:
Vinyl LP, Compact Disc (CD)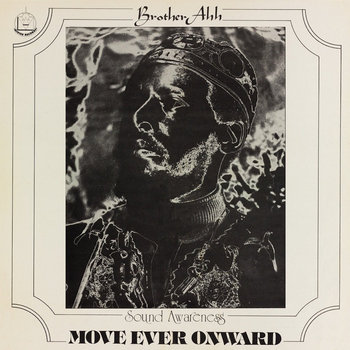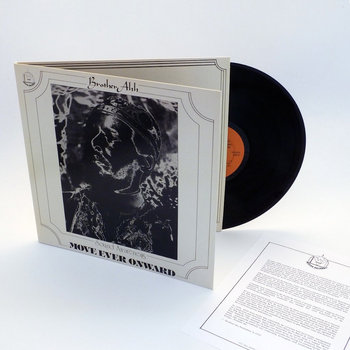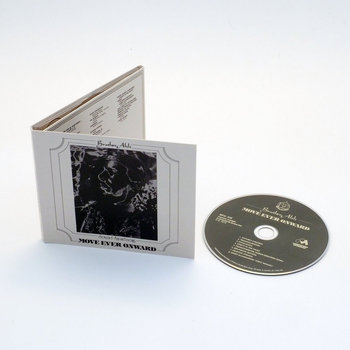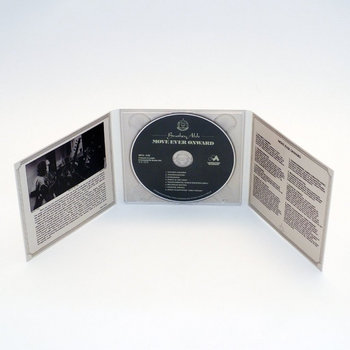 Recorded for New York's Strata East label in 1972, Sound Awareness was the debut solo LP by spiritual jazz pioneer Brother Ah. While the name "Brother Ah" might have been new to most at the time, French horn player and flautist Bob Northern was a veteran of the American jazz scene, appearing with the likes of John Coltrane, Sun Ra, McCoy Tyner, and Freddie Hubbard on some of their most pivotal recordings. By the late '60s, like many of his peers, he looked to the music of African and Asia for inspiration, resulting in this spiritual jazz/world music masterpiece. Recorded in 1975 and originally released on Brother Ah's private press label Divine Records, Move Ever Onward featured the beautiful devotional poetry of Ayida Tengemana and Dara on three of its deepest tracks.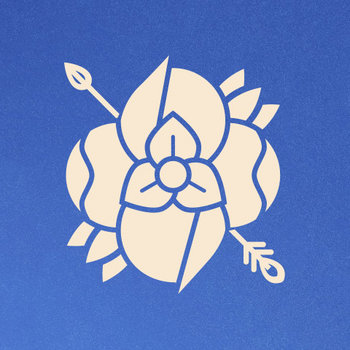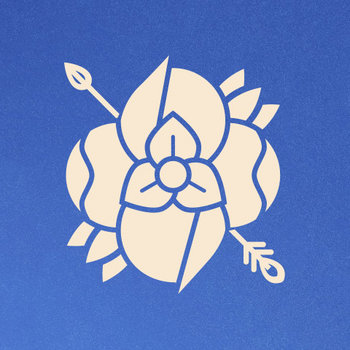 American post-hardcore band La Dispute's debut LP, Somewhere at the Bottom of the River Between Vega and Altair, saw them heralded as one of the most original emo/metal bands working today. With a title taken from Asian folklore and vocalist Jordan Dreyer veering from hardcore punk vocals and screams to spoken word, the album sounded like nothing else around. For their 2011 LP, Wildlife, the group went deeper into spoken word, exploring dark lyrical themes built around personal loss, anger, and despair, positioning them as four monologues written by a fictional author. Of all the great spoken word LPs on this list, this is the one that offers the greatest challenge to preconceptions about what spoken word can be.