LISTS
Uncovering the Rich History of Spanish Experimental Music
By Phil E. Bloomfield · Illustration by Muhammad Fatchurofi · June 09, 2021
You can't talk about Spanish music in the 1980s without talking about La Movida Madrileña, the flamboyant and short-lived punk movement that flowered in the years immediately following the death of General Francisco Franco. "The transition [to democracy] and punk coincided in time a bit," says Loïc Diaz-Ronda, a promoter, writer, and curator of La Ola Interior: Spanish Ambient & Acid Exoticism 1983-1990, a compilation of experimental music from the period. "Somehow there was a synergy there." Yet La Movida looms so large, it has tended to overshadow plenty of other adventurous Spanish music from the period.
This is partially why, in 2018, Diaz-Ronda assembled La Contra Ola: Synth Wave & Post Punk from Spain 1980​-​86 for the label Les Disques Bongo Joe, featuring a selection of industrial, post-punk, and synth-wave groups who were acting "in reaction to La Movida," he says. La Ola Interior gazes over a wider expanse of the country's musical underground, encompassing music more concerned with evasion than rebellion—artists who were "looking elsewhere in time, seeking out different traditions," he says. He's not alone in this goal. Well-known reissue labels like Music From Memory and Emotional Rescue, as well as Spanish labels such as Abstrakce, Discos Transgenero, Passat Continu and Equilibrio, are also working to bring parallel images of '80s Spain into focus: Avant-garde musicians in Madrid, hippies experimenting with foreign instruments they didn't know how to play, homemade cassettes crisscrossing the country by mail, post-industrial música cósmica on the shore of the Mediterranean. Taken together, these snapshots make the case that the experimental Spanish micro-scenes of the 1980s were just as vibrant as those in the rest of Europe, while operating at a disadvantage from their neighbors that cost them visibility in their own time. "In reality, the music wasn't that different from what was being made in other European countries," says Antton Iturbe, a Spanish music journalist. "Spain was a country that had just emerged from a dictatorship with a huge cultural deficit compared to its neighbors, with very little knowledge of musical history."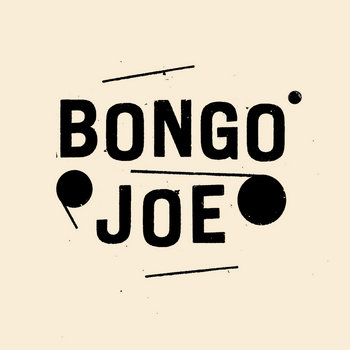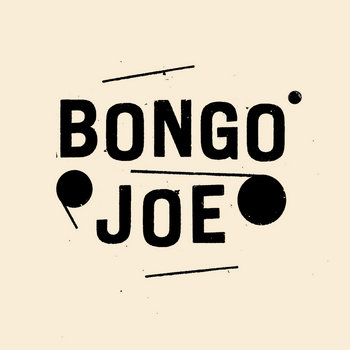 Merch for this release:
2 x Vinyl LP, Compact Disc (CD)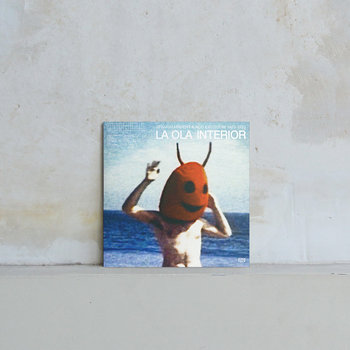 One of these micro-scenes formed around El Cometa De Madrid, a sub-label of the country's biggest independent label, Grabaciones Accidentales. Active between 1986 and 1996, it was run by Luis Delgado, a former sound engineer at Madrid's RCA studios, a multi-talented musician with a background in folk. In 1979, he formed warped industrial minimalist duo Mécanica Popular, who would release one of the defining records of the era, ¿Qué Sucede Con El Tiempo? Later, as part of Finis Africae with Javier Berga and Juan Alberto Arteche, Delgado would craft some of the most expansive and far-out music produced anywhere in the world at that time. Listen to any of the trio's records and you'll hear medieval folk tripping over African and Middle Eastern instruments, jazz fusion colliding with tape loops and field recordings.
El Cometa's roster covered everything from the Eastern-inspired new age of Luis Paniagua, to the elegant minimalism of Suso Saiz's Orquesta de las Nubes and Patricia Escudero's lonely études for synthesizer. But it didn't sell, says Diaz-Ronda. "They didn't really play concerts, there weren't even really fans that followed the groups." The label closed after just 25 releases. Yet the music found its way to discerning collector's shelves: original pressings still change hands for a considerable sum.
Elsewhere in Madrid, another scene would form around industrial trio Esplendor Geométrico and their manager Andres Noarbe. In 1985 the group set up the label Discos Esplendor Geométrico (rebranded as Geometrik in 1990). The following year, Noarbe opened Rotor, a record shop that remains a Madrid institution to this day; a necessary pilgrimage for young artists. Javier Rey, who runs micro cassette label Círculo de Sucesos and hosts a bi-monthly radio show, Dentro del Círculo, credits Noarbe with opening his ears to a whole swath of forgotten Spanish music, helping him uncover scenes he'd never heard of. Through these outlets, Esplendor Geométrico promoted a futuristic vision of electronic and experimental music that extended outwards from their own brutalist constructions. From electroacoustic and environmental recordings by Francisco Lopez, to early works by Mexican ambient and fourth world pioneer Jorge Reyes, the label pushed the envelope of what was then still referred to as "industrial" music. 

Andres and Esplendor Geométrico were also part of Spain's "cassette underground" via their cassette label, EGK. Musicians within a sprawling network centered around Barcelona and Madrid, but which was also spread across the whole country, took advantage of newly available four-track recorders that were both relatively affordable and portable to produce their own cassettes, which were then exchanged and sold via mail-order catalogues and listings in fanzines.
Eli Gras, a Barcelona-based musician, remembers this moment vividly. Zines like Syntorama (you can read some of the early issues here) connected Barcelona with DIY and experimental groups elsewhere in Spain, she says, as well as brought inspiration from places like Germany and the UK. Gras has 40 years worth of stories from the Spanish underground to tell, ranging from from collaborating with Jaki Liebezeit of Can ("He was a very methodical improviser, he had to count everything out") to the antics of Asuste, a Galician group who put their military training to good use by creating self-destructing incendiary cassettes ("It probably wasn't that dangerous. OK, it was a little bit dangerous… because apparently once a tape caught fire in a bag of mail in the airport.")
The picture that Gras paints of Barcelona before the 1992 Olympics (which would help usher in a new age of mass tourism for the city) is a little at odds with the city's more polished image today. Gracia, the Barcelona neighborhood where Gras grew up and first began to experiment with recording music (at the impossibly tender age of 13), was a hotbed of artistic and political activism. As passionately documented by journalist Jaime Gonzalo in his book La Ciudad Secreta, Gracia at that time was populated by a mix of hippies, punks, poets, and characters: from the indefatigable Victor Nubla to Gras and drummer Oriol Perucho. Today, that image remains even as the reality fades; bars and venues driven out by a wave of upmarket brunch spots and shops that trade off of the area's independent reputation, but cater to the city's burgeoning population of well-heeled expatriates. The artists have followed: Gras says she can no longer afford to live or rent space in Gracia.
Merch for this release:
Vinyl LP
Gras founded a label, La Olla Express ("The Pressure Cooker") in 2002, to help preserve and continue some of the forgotten energy of this era. Releases include an archival anthology of the phantasmal duo Camino al Desván; tape archive compilations supported by Barcelona's culture department; and new music from friends old and new, like still-active sound artist Javier Hernando. La Olla, like most experimental labels outside of major markets, remains a labor of love, explains Gras. It's clear she feels a certain sense of duty, civic pride even, in keeping the flame alive.
Joni Kosmos and Guillermo Cerdá, who run Abstrakce, a Valencian label, are not exactly enamored with the way their country handles its cultural legacy. "It's not just in music," they write over email. "This country has a certain cainita [referring to the biblical story where Cain killed his brother Abel] tendency, a certain contempt for our national culture." Abstrakce is one of the Spanish labels involved in making records from this era available to fans unwilling to drop a couple of hundred on a record on Discogs. They're equally keen to point out that they're not just a reissue label, nor are they entirely focused on Spain. This means that cult Spanish releases—from Miguel Angel Ruiz to a lost Finis Africae record with poet Pablo Guerrero—are placed next to aesthetically similar music from British post-industrial legends Nurse With Wound and :zoviet*france: side project Rapoon. More pointedly, Abstrakce is also home to a small stable of younger artists who pay tribute to the cassette underground of the 1980s, such as psychedelic, downtempo synth music from Sentuhla, and the sun-kissed música cósmica of Mécanica Clásica, Joni's quartet with Juanvi Mínim, Fernando Junquera, and Alex Verdú. It's a sign that maybe Spain is starting to embrace its own rich legacy of experimental music.
With that in mind, here are nine records (picked from literally dozens of candidates) that showcase the fertile creativity of that era.
Ildefenso Aguilar
Erosión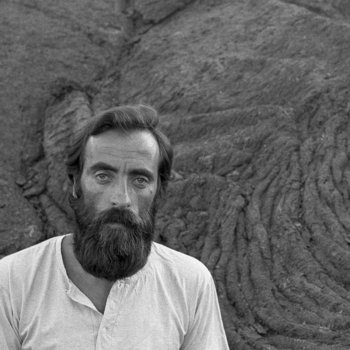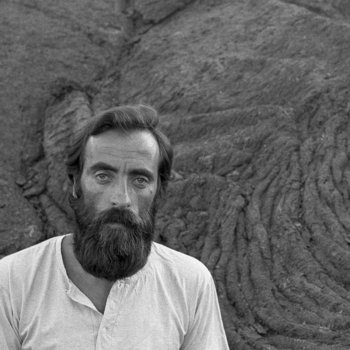 Erosión is a bit of an outlier for a few reasons. Recorded in Germany in 1978, it predates some of the music on this list by as much as a decade, and its creator, Ildefonso Aguilar, spent most of his life not in Madrid or Barcelona, but in Lanzarote, the northernmost of the Canary Islands, off the coast of Morocco. This cult masterpiece uses a Moog synthesizer to paint broad brushstrokes over environmental recordings of the elements made on Lanzarote for a stark, expressive sound that belies Aguilar's background as a painter. Swirling, majestic and intense, Erosión captures the savage, isolated beauty of Aguilar's volcanic home. And in doing so, it prefigures the work of many of the other artists in this list.
Merch for this release:
Compact Disc (CD), 2 x Vinyl LP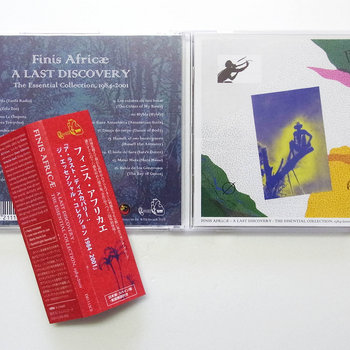 Unlike contemporaries such as Suso Saiz, Finis Africae have not been widely reissued, and their records are still unavailable to more casual buyers. Thankfully, Japanese label EM has put together this anthology of their recordings, from the original trio of Javier Berga, Juan Alberto Arteche, and Luis Delgado, to later recordings made by Arteche with a revolving cast of musicians. It works as an excellent introduction to their world, from the Talking Heads-style waddle of "Radio Tarifa" to the glossy Fourth World music textures of "Hassell, el oso hormiguero," which may or may not be a sonic imagining of Jon Hassell as an anteater. The expansive, global mood of these recordings is even more astounding given that Arteche—the one constant in the group—only left Spain once, to visit his daughter who was living in New York. "He travelled in a different way," says Diaz-Ronda. "He travelled by way of music".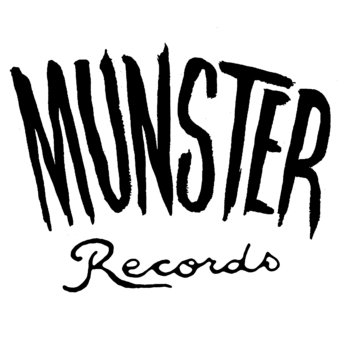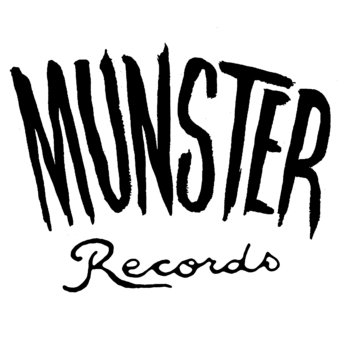 Merch for this release:
Vinyl LP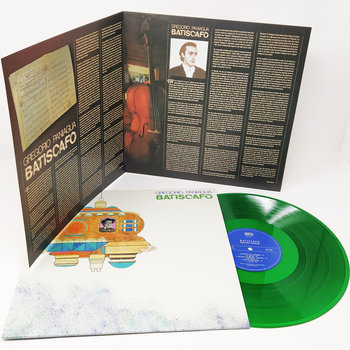 Gregorio Panaguia is something of a godfather figure to Finis Africae; a master musician and musical scholar, fascinated equally by Spanish classical guitar and ancient and historical music from across the world. In the 1960s, he formed Atrium Musicae de Madrid, an ensemble dedicated to reconstructing and playing music from ancient Greece, the Moorish era of Andalucía, and even pre-colonial South America. In 1980, he decided to make a "pop" record—or, at least, his approximation of one. The result is Batiscafo, a florid piece of Iberian psychedelia that brings together its creator's love of medieval music and electronic instrumentation. Pitched somewhere between Tropicália and the soundtrack to a video game about a medieval quest [Ed: a touch of dungeon synth], it's absolutely one-of-a-kind.
Merch for this release:
Vinyl LP
Gregorio's youngest brother Luis (the other Paniagua brothers, Carlos and Eduardo, are also famed musicians) also had a storied musical career, starting with folk-rock group Babia, in which Luis Delgado also played. Delgado would bring his former bandmate to the El Cometa De Madrid roster, releasing his second solo album Neptuno in 1987. In Paniagua's Madrid attic with a small group of friends and family, they recorded an album of gentle, folk-inspired songs, textured with his extensive collection of instruments from across the globe: sitars, wind-chimes, and flutes. To call it "New Age" is almost to do it a disservice: the naïve simplicity of the melodies barely mask the record's spiritual depths.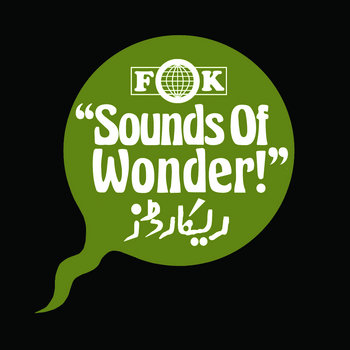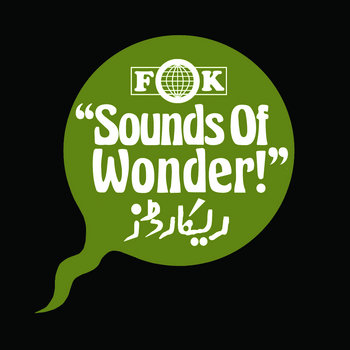 While Luis Delgado was working at RCA studios in Madrid, he met session musician Eugenio Muñoz, a former RCA engineer himself. Together they formed Mécanica Popular and recorded their debut album ¿Qué Sucede Con El Tiempo? after-hours at RCA. It's maybe the one record that brings together every current of the Spanish Underground in the 1980s; an exercise in industrial ingenuity and minimal elegance. A testament to the creativity of post-Movida Madrid, the record chatters, murmurs, and pulses like a wayward Steve Reich or a mechanized Jon Hassell, attuned to its own alien logic. Muñoz would go on to record another cult electronic classic from the era—the alluringly weird ¿Como Se Diverterán Los Insectos?, as Randomize.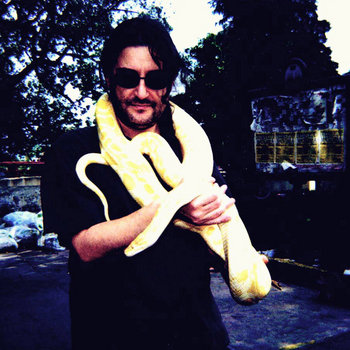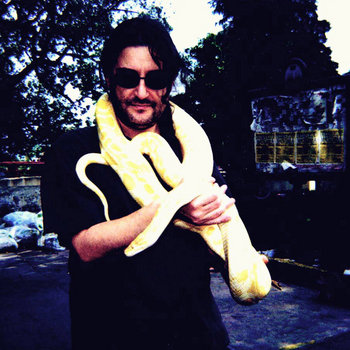 Víctor Nubla was more than just a musician. "He was a personality capable of bringing together, from an early age, artists of the most diverse styles into a circle, intentionally or not," says Eli Gras of her friend, who passed away suddenly last year at the age of 63, leaving a huge hole in Barcelona's underground.
Like many in Barcelona, Nubla was inspired by German groups like Cluster and Can, as well as the "rock in opposition" of British progressive group Henry Cow—artists who brought together hippie sensibilities with the same self-organizing principles that inhabited punk. Working with clarinet and electronics, Nubla produced over 40 records, both solo or as part of various groups. His longest-running concern was "post-industrial" duo Macromassa, formed with Juan Crek. Their music defies easy categorization, but it was always exploratory, psychedelic and defiantly DIY. This "psycho-lysergic" collection displays the pair at their most ruminative, gazing up at the stars from the creative chaos of 1980s Gracia. Those interested in some of Nubla's more electroacoustic work are recommended to check out Dance Music, originally released on Esplendor Geométrico's cassette label, EGK.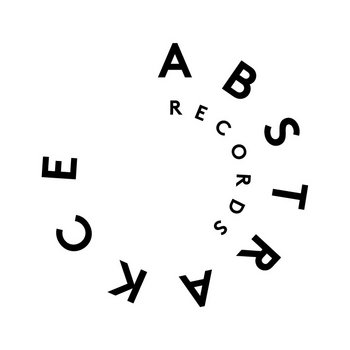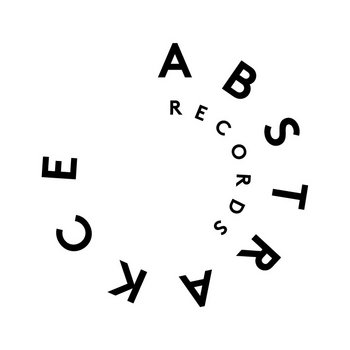 Merch for this release:
Vinyl LP
Originally released on cassette by tiny label Proceso Uvegraf, Climatery was picked up in 1986 by EGK. A classic of the cassette era, it shows how the "industrial" scene in late '80s Spain was expanding in drastically different directions. Ruiz had also recorded hypnotic, paranoid synth jams as Orfeón Gagarin; but Climatery is barely recognizable as the same artist—a hushed, refined set of ambient compositions that evoke placid seas, empty mountain tops, and pastel-shaded sunsets. Abstrakce's vinyl re-edition of this cult tape comes with gloriously restrained brutalist inspired artwork, courtesy of label co-founder Guillermo's print workshop, Obselete Letterpress, that fits the music perfectly. "The artwork helps evoke and create the conditions in which you listen to an album," they say. "From the start, we knew we wanted to make the visual aspect important, as it's part of the music in some sense."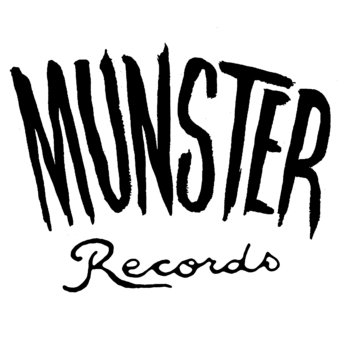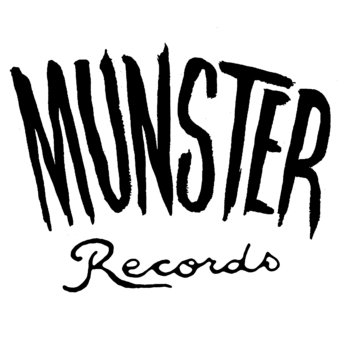 Merch for this release:
Vinyl LP
Like Miguel A. Ruiz and Luis Delgado, Eduardo Polonio was a musician who existed between the academically-minded avant-garde and the upstart DIY cassette movement. He was an early pioneer of Spanish electroacoustic music in the 1960s: Gras remembers Polonio telling a story of being placed under house arrest during the 1969 Eurovision Song Contest in Madrid, because Franco's police force feared that avant-garde composers might try and bomb the competition (!). He spent part of the late '70s and early '80s in Barcelona, getting to know the experimental underground there whilst working with the city's Laboratorio Electroacústico Phonos. It was here that Acaricia La Mañana, a collection of electroacoustic experiments inspired by imagined countries, was recorded.
Florenci Salesas hails from Sitges, a picturesque Mediterranean town just south along the coast from Barcelona. A veritable renaissance man, he's known not just as a musician but also as an author of children's books, a writer, a cartoonist and an actor. He's also a lifelong friend of Eli Gras, dating back to the 1980s. They played together in freeform improv group Etnia while she was still in her early teens, and today they are still active as Motor Combo, an experimental pop duo.
Naturally, the first release on Gras' La Olla Express label was Salesas' Músiques Fredes, a spooky, playful set of compositions made with one synthesizer and a couple of effects pedals in 1991. "If La Olla Express was founded by and for 'minds under pressure,' Florenci is the paradigm," Gras says. Músiques Fredes reflects the lively mind and vibrant sense of humor of its creator, as well as another of his passions: silent film. There's a soundtrack-like quality to these sketches, in the way they bounce and jump theatrically from theme to theme. For another glimpse at Salesas's work with film and music, take a look at the hour-long film he shot and soundtracked in Sitges during Spain's harsh COVID-19 lockdown last year.