LISTS
Finding Sooyoung Park and the Asian Americans in Indie Rock's Pre-Internet Heyday
By James Gui · November 09, 2022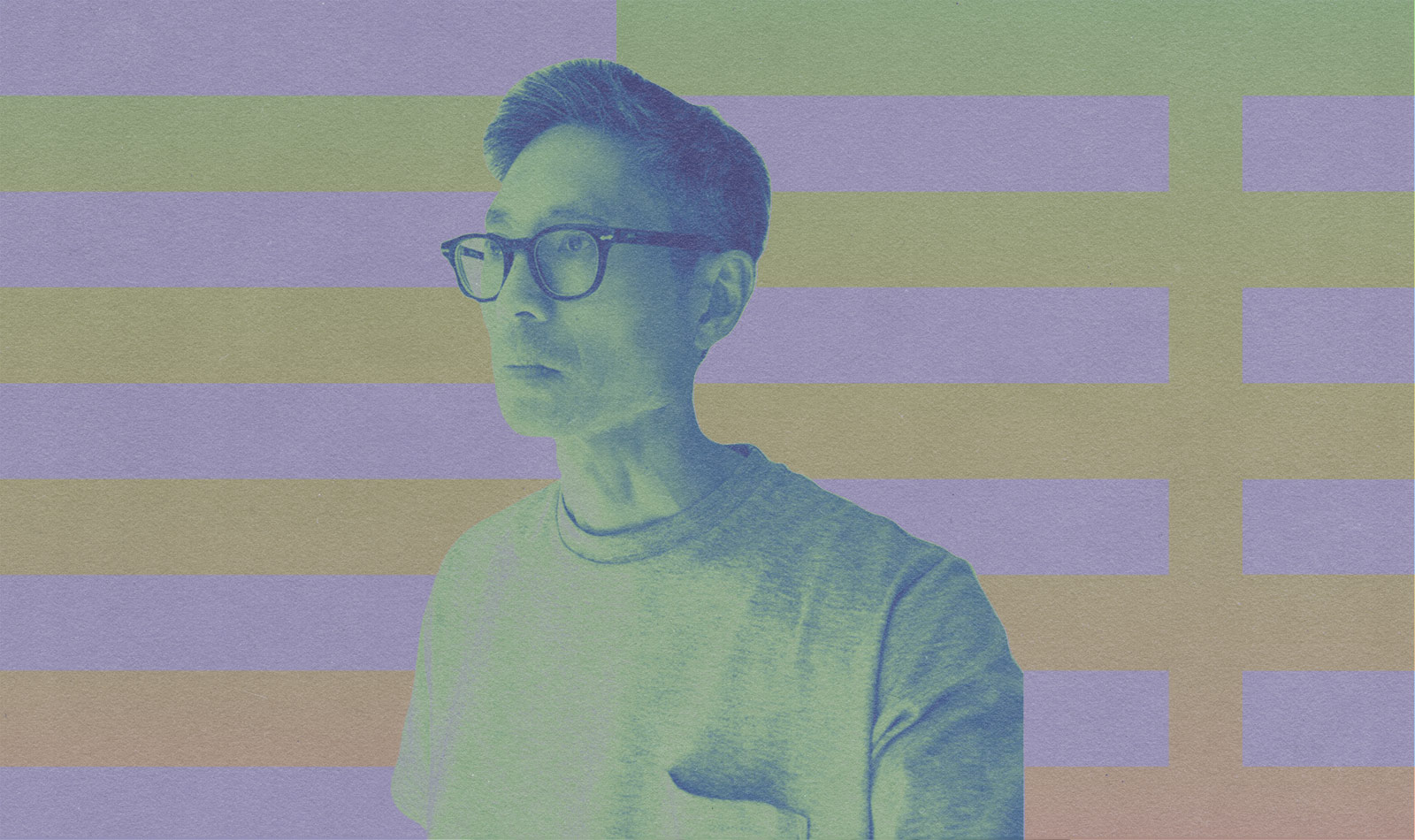 The story of Sooyoung Park is the story of the first generation of Asian American indie rock musicians, though he might find that notion too aggrandizing. "Oh, weird," he said when contacted for an interview. "I guess we could talk." For him, as with many of his colleagues, that era of his life is ancient history—at best, a fond memory from one's younger days. A common response might be Elizabeth Yi's short reply to a Facebook post made by Asian Man Records about her band Korea Girl: "Thanks for the flashback!"
The history of Asian Americans in indie is one of the periphery if it's told at all. There might be the odd James Iha (Smashing Pumpkins), David Pajo (Slint), or Miki Berenyi (Lush), but they exist as bullet points, rarely connecting to constitute a scene or narrative. These days, of course, the rise of Asian American women in indie has begun to remedy the situation, with a clear lineage from Karen O to Michelle Zauner to younger artists like Luna Li. The connection is always rooted in the physical recognition of the self, that someone like me can do this, too. But in indie rock's early-internet era of zines and listservs, Park served as that figure for those around him.
"Seam would come on, and you'd see this sea of black-haired kids in the audience just rocking it," says Tobin Mori, of Korea Girl and Ee. "It just felt like this sense of pride in seeing that happen, that these Asian kids don't feel left out in indie rock." Fellow Korea Girl and Ee member Che Chou put it simply: "Anyone else in the late '80s, when you see a name like Sooyoung Park on liner notes in a CD, you're like 'Holy shit! Who's this Asian with a really hardcore Asian name?'"
Park's transcontinental activities unearth a buried history of Asian Americans in indie rock's early days. As an undergrad at Oberlin in the 1980s, he led the seminal math rock outfit Bitch Magnet, contributing to the genre's early sound. He did a brief stint at Chapel Hill in 1991 when he started Seam, then moved the band to Chicago, where he met Bundy K. Brown (Bastro, Gastr del Sol, Tortoise) and David Pajo. He later linked up with Ee (Tobin Mori, Che Chou, Peter Nguyen), moving to the Bay Area in the early 2000s and joining an "Asian American bubble" in the American underground that included Viet Le of Sweet Trip and Yvonne Chen of Xiu Xiu.
Park also went across the Pacific multiple times, prefiguring an eventual permanent move to Asia. He rolled with early Taiwanese underground heavyweights like Ladybug (who toured the U.S. with Yo La Tengo in 1997) and Sugar Plum Ferry, visiting the island with Chou and getting a feel for the scene there. "Being in Asia was a whole different level of acceptance and integration, not feeling like you're under the white gaze all the time, it was a completely different liberation, and I just remember falling in love with that feeling," remembers Chou, who moved to the U.S. from Taiwan when he was eight.
With Seam, Park would go on to tour in Korea, where they met the members of Delispice, now household names in Korea from their single "Chau Chau." Later, Park and John Lee (aMiniature, Seam) would contribute to their third album on tracks "Watermelon" and "The Truth About Cats and Birds," respectively. Like the recent trans-Pacific collaboration of Japanese Breakfast and Se So Neon's So Yoon, Park's connections to music scenes in Asia destabilized notions of what "Asian American" indie might mean; after all, indie rock in Asia was an American import. These trans-Pacific crossings point to the importance of the continued connections and exchanges with Asia in forming Asian American identity today.
A comprehensive account of the period might touch on the role of zinesters like George Chen (Zum), Martin Wong, and Eric Nakamura (Giant Robot) or dig up information of even more obscure acts lost to time. But it's Park's mobility that makes focusing on his story a particularly compelling intersection section of an Asian American indie proto-scene that fizzled out and the beginnings of indie rock in Asia itself.
"A lot of Asian Americans see themselves as outsiders in America," says Mori. "But I actually revel in that; I enjoy not being part of the dominant culture. I think it's a strength." Park's movements across America and the Pacific might demonstrate the potential to be found in marginality. "My own connections to the U.S. are shallow; my parents moved there when they were students," says Park. "That doesn't mean I have to stay there. We all have this sort of agency in our lives, ideally."
Park's most lasting legacy is perhaps not directly related to music at all. In 1995, he co-founded the Foundation for Asian American Independent Media alongside Seam bandmate William Shin and journalist Ben Kim, which still puts on an annual showcase of Asian American films and other media. The current director Tim Hugh, who accompanied Chou and Park to Taiwan during their trip in the '90s, started out as a fan of Seam. "They were kinda punk rock just like me, and it just opened up this whole new world for me," he said in an interview.
"I think Justin Lin came out to the film festival twice," says Park. Lin, now famous for The Fast and the Furious (2021), would enlist Park's help in scoring the 2002 film Better Luck Tomorrow (2002). "He came up to San Francisco to work on licensing songs for the film, and we just sat around for an afternoon and listened to a bunch of stuff I thought I could help him get rights to." Some of the artists featured were on Ear of the Dragon, a 1995 compilation and tour that Park organized with Shin, the novelty of Asian Americans "stak[ing] a claim on rock," drawing the attention of the New York Times.
Too scattered to be considered a formal scene but with enough acts to comprise a thorough compilation, this collection of Asian Americans indie rock musicians has largely been forgotten. The likes of Pajo, Bundy K Brown, Versus, Skankin' Pickle, cub, aMiniature, or Kicking Giant may be remembered to varying degrees, but the rest have faded into obscurity. "I feel like it was all just an accident, and it was maybe happening because there was enough there for something to happen," says Park. But it was very much a haphazard attempt at constructing an imagined unity across genres and perspectives on Asian Americanness. "There was nothing 'Asian' about aMiniature, really," says John Lee. "It was just kind of funny to be on that thing."
For others, however, the era was formative. "It was actually through my friendships in the Asian American indie rock scene that I started to evolve my Asian American consciousness," says Chou. As many releases from that time have not been re-released on Bandcamp, what follows is a fragmentary history of that scene, perhaps a fitting testament to the precarity of legacy on the margins.
---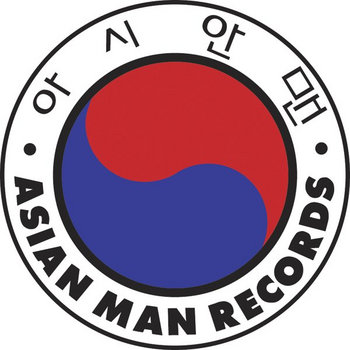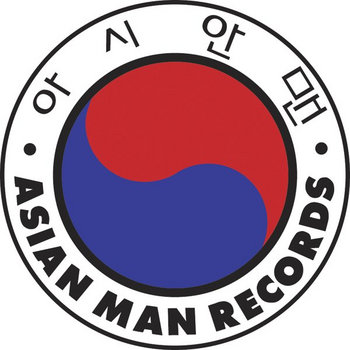 Released on Mike Park's seminal label Asian Man Records, Korea Girl was fronted by Tobin Mori and Elizabeth Yi. "San Jose had a handful of Asian indie bands in the mid-'90s," says Chou, who joined the band later. "I was in a three-piece called The Blue Eskimos, and we actually did play a few gigs together. We were just always playing around the same circuit." Others in that orbit included Jupiter Sun and The Junior Panthers. "It felt safe as an Asian to play rock because we had so many colleagues who were also doing the same," says Chou.
Korea Girl provided the impetus for Park to cross paths with the Bay Area scene years before he officially moved. "I randomly sent my CD to Sooyoung, and somebody reached out to me asking if we wanted to play together, which was completely mind-blowing because I was a fan," says Mori. Chou would then join for the SoCal gigs.
"At one point, his [Mori's] bassist Jamie left the band to do his own thing," says Chou. (The "own thing" turned out to be a slew of projects, one of which became Xiu Xiu.) "So Tobin was like, 'I have a gig down in LA playing at Giant Robot or something, do you want to sit in and play?'"
Yi would eventually step away from music after Korea Girl's breakup, but the meeting of Mori, Chou, and Park would eventually prove fruitful again years later for Mori's next band, Ee.
Merch for this release:
Cassette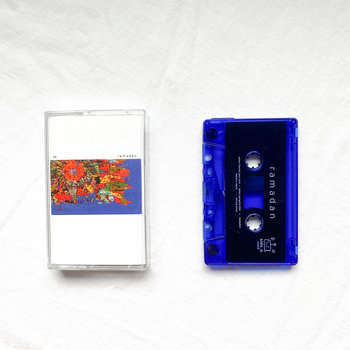 After Ee's debut album, "Tobin wanted to rebuild the band," says Chou. So he brought in Chou on bass and Peter Nguyen on drums. After writing enough material for their second album and a tour, they looped Park into joining in. "I think we were all hanging out with Sooyoung at the time just as friends, and he had extensive touring experience, and he also wanted to go on a road trip," says Chou.
Ee set off from California to New York in "We were just four Asian dudes driving around in a van with a bunch of musical equipment in the back. I'd expected some racist incidents when we were in the South, but it was 30 miles out from LA, someone drove by and called us slurs, so I was like, 'OK, I guess tour has officially started!'"
In New York, Ee opened for Versus. "That was amazing after so many depressing gigs, suddenly you're in the Bowery Ballroom, and it's just packed." A band that should be in any Asian American indie rock canon, Versus was formed by Filipino brothers Richard and Edward Balayut and continues to make music today. "Most people were there to see Versus, but it was great to have an audience that actually gave you a platform and listened to you for an hour. It was the first time I felt like what being a rock musician might feel like," says Chou.
"I think [one of] the first Asian American women making indie music was Robynn [Iwata] from Cub," says John Lee. "And that was on the Ear of the Dragon tour. That's the only reason why I would've known her because we were just traveling together." Along with Sally Lee from Venus Cures All and Elizabeth Yi from Korea Girl, Iwata was one of the few Asian American women in a scene that skewed male. A decade before Karen O began to shake up stereotypes of Asian femininity, these women carved out their own space in indie rock.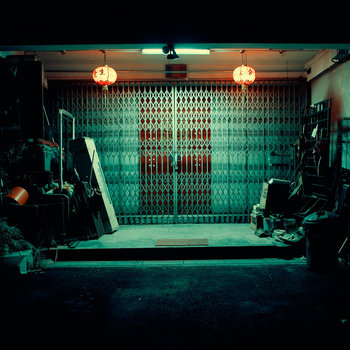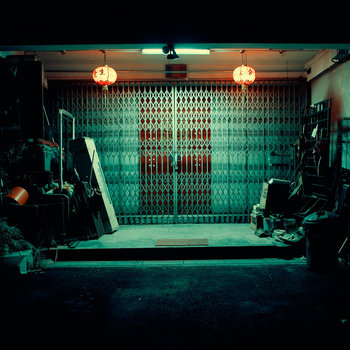 Fast-forward to 2013, and Park (under alias Panther Lau) is suddenly in Singapore with a new band named after an old aMiniature single. Together with Cherie Ko and his old bandmate Orestes Morfin, they released this slick pop-inflected single. "I met Cherie Ko at a show in Singapore and connected online, started talking about doing some songwriting," says Park. "We actually wrote enough material to go on tour and did a tour of Europe and the U.S. later, but then never got around to recording it."
Park isn't the only one who relocated to Asia; Lee moved in 2008 after the financial crisis. With his new band, The Air Below, Lee had his run-ins with local legends in Seoul, once performing with Mukimukimanmansu at the now-defunct venue Ccott-Ddang. "Ccott-Ddang was great because it was right in the middle of Hannam-dong, you know, really upper-crust. And suddenly, there's this hillside bar with a literal hole in one of the walls that you could crawl through to see bands," says Lee. "I didn't know what to expect from [Mukimukimanmansu], and they just blew me away, and then at some point, they lit something on fire."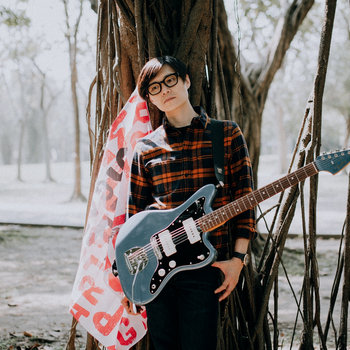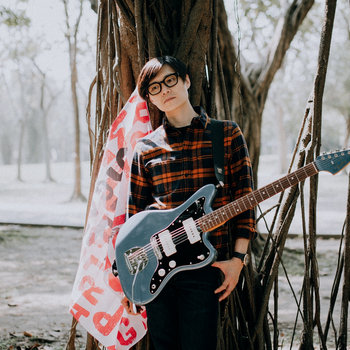 Back when Park and Chou visited Taiwan two decades ago, they met up with Xiao Bai (insecteens), who was then a member of Sugar Plum Ferry. This year, he's picked up his solo project again and released In a Flash, more of the atmospheric post-rock that he helped introduce to Taiwan in the late 1990s.