LISTS
Soma Records: A Glaswegian Institution Turns 30
By Will Pritchard · April 25, 2022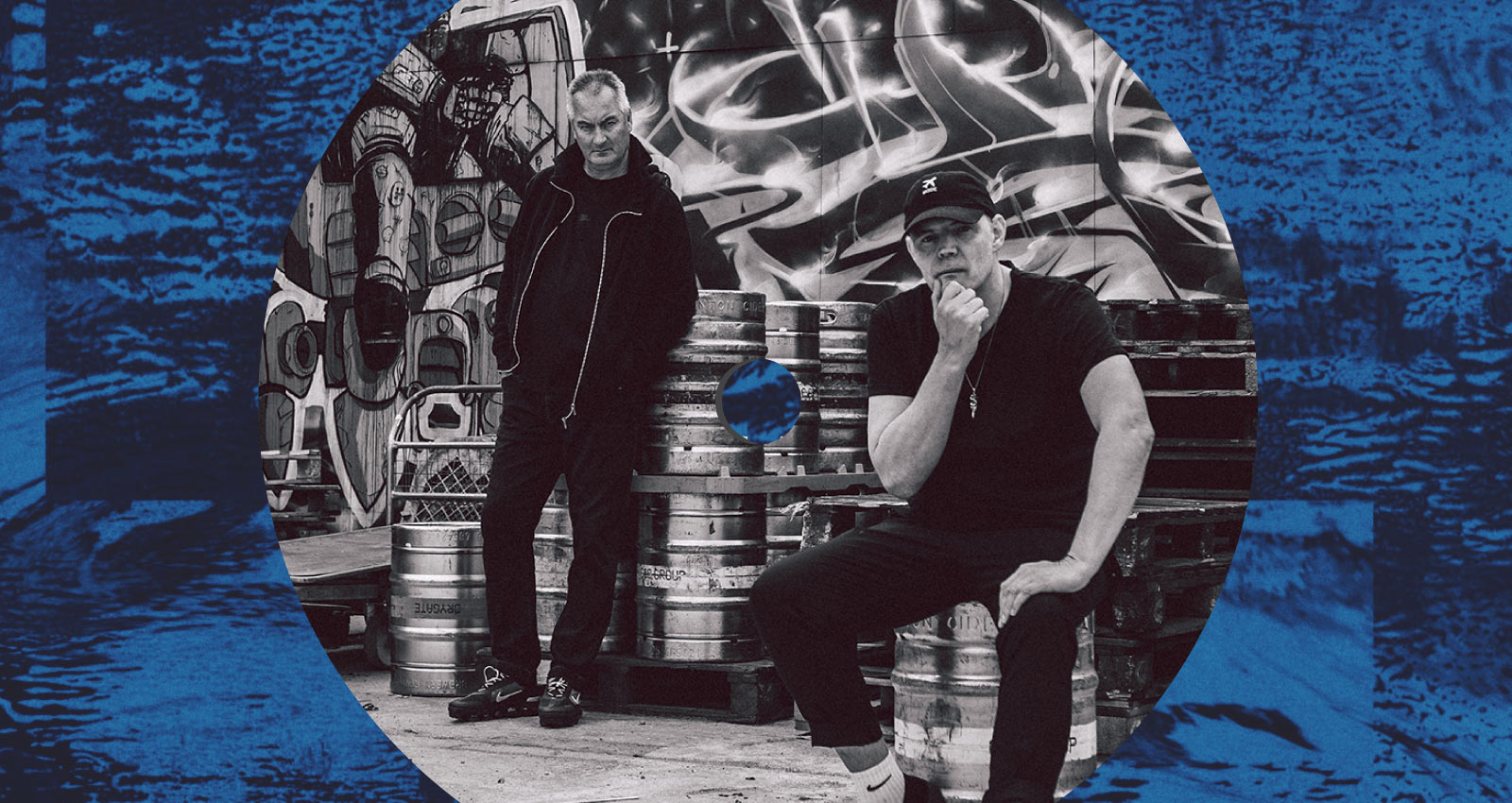 Soma Records began life as most independent dance labels do: a loose-knit group of producers—in this case, Glaswegian techno enthusiasts Slam and Rejuvination—came together for some studio time and concluded that they'd make a good team. Shortly after forming in 1991, they'd moved over a thousand copies of their first release—a 12-inch with "Eterna" by Slam on one side and "I.B.O." by Rejuvination on the flip—by ringing up record shops and placing 10 or 15 copies in each. The proceeds went towards pressing the next release, starting the cycle anew. 
Not many independent labels, for better or worse, make it beyond this stage; fewer still are kicking around 30 years down the line. In this sense, Soma's endurance makes the label something of an oddity. But a deep dive into its vast catalog offers plenty of explanation for that longevity. What began predominantly as a local spotlight (or at least a method for representing for Glasgow in the face of indifference from Scotland's rock-dominated music industry) morphed early on to take a pan-European approach. Over the decades, acts as far-flung as Yan Cook (Ukraine), Temudo (Portugal), Jerm (Greece), and Symmetrical Behaviour (Italy) have all appeared alongside representatives of cities known well for electronic music like Berlin and Detroit. Meanwhile, the label's founders have continued to hold down residencies in their home city's clubs from the now-shuttered Arches to Sub Club and curating line-ups for T In The Park and spearheading the Riverside Festival.
The label's willingness to look beyond its immediate borders landed Glenn Gibbons, one half of Rejuvination, in an attic in Montmartre, Paris in the early 1990s. He was there to listen to some demos, played on a TASCAM four-track by a couple of teenaged French producers whose direction a local fanzine writer had pointed him in. The French duo had recently taken on a new moniker after a UK music journalist had described their earlier efforts (in a band with Phoenix guitarist Laurent Brancowitz) as "daft punky trash." Soma signed the newly-minted Daft Punk's four-track The New Wave EP, put out "Da Funk" the following year and the rest is harder, better, faster, stronger history.
But the Soma heads's ear for talent didn't begin and end with Bangalter and de Homem-Christo. The label's roster has been graced over the years by everyone from Funk D'Void and Silicone Soul to Robert Hood, Surgeon, and Richie Hawtin. Many of the early releases were mastered by the late Nilesh Patel of London's The Exchange, who'd handled mastering and lacquer cuts for everyone from Queen to Mariah Carey, Earth Wind & Fire, NWA, and the Pet Shop Boys. He worked, too, on much of XL Recordings's early '90s stable of rave tunes, including The Prodigy and Liquid's iconic "Sweet Harmony." He brought a clinical edge to Soma's output that's stayed with the label to the present day.
In August 2011, a police shooting in North London sparked protests and then riots that spread throughout the capital and England more widely, including Birmingham, Bristol, Coventry, Derby, Leicester, Liverpool, Manchester, Nottingham, West Bromwich, and Wolverhampton in what would spiral into one of the most significant periods of civil unrest in the country's modern history. During the riots, many buildings burned. Among the collateral was a distribution center in Enfield, a borough on the northern border of Tottenham, that housed 20 years worth of Soma back catalog, including all the stock for the 20th anniversary compilation the label had lined up for release that year. Two decades of physical history were reduced to cinders. It wasn't the first time the label had lost out to the elements: 11 years earlier, flames destroyed their office and studio space. In both occasions, they benefited from a robust (and, at the time, distinctly forward-thinking) digital operation that allowed the years of history to be preserved and the label to continue ticking over at its heady pace.
Do anything for 30 years, and you'll learn a few lessons. In recent years, the label has paid that sentiment forward with Soma Skool, a series of educational industry events in Glasgow for the young and curious (the last couple of editions have taken place online). The Soma Skool events are coordinated these days by Rosie Shannon, who handles production and distribution for Soma, and releases on the label too, under the name AISHA. In essence, that's what's kept Soma going for three decades: not just their passion for the music that started it all (even when dance music was little more than a fringe concern elsewhere) but their strong focus on underrepresented sounds and artists, as opposed to famous records and pedigreed producers. Soma's Bandcamp page offers a trove of finds from the years leading up to the label's 30th anniversary. We've picked out some highlights below.
---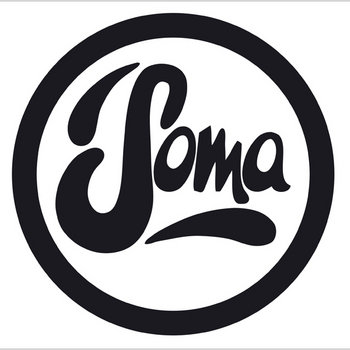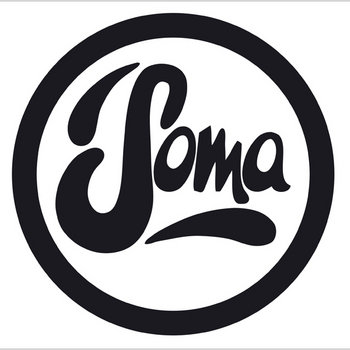 Portuguese import Temudo takes a sideways run at techno's straight-down-the-line template. "Priority" is all off-center stabs and undulating bassline. There's the skipped-slap rhythm of the title track, "Lead You Nowhere"'s beguiling scurry of pounding kicks and brushed snares, and "Dogtooth Falls Out," which sounds like a helicopter taking off in slow motion. It packs the type of "What the fuck is this?" reaction that's unwelcome anywhere except a warehouse rave at four in the morning.
Rebekah has become something of a regular on the Soma roster, and the Berlin-via-Birmingham producer brings a distinctively brutal, industrial hammer to the label's output. An homage of sorts to her hometown, the title track here is pulverizing, suffocating techno with a drop of acid. At the same time, "Shutter" bristles with metallic, percolating drums and the growl of a distant drone. What we're left with is a dense and sensual record; on "Peaking," you can practically feel the sweat dripping from the rafters.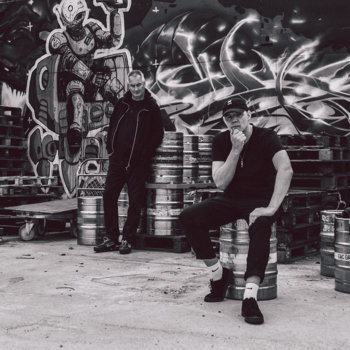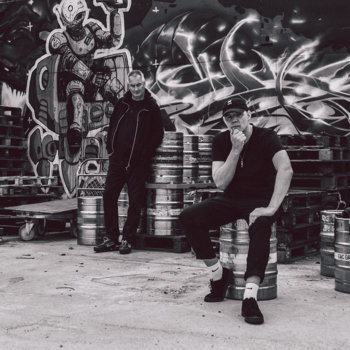 Merch for this release:
Compact Disc (CD)
Finding a rare moment to lift the pedal from the metal, Slam's Stuart McMillan and Orde Meikle put their more familiar pounding kicks to one side to explore the fringes of electronica, new age, and dub music. The result, Athenæum 101, is an album threaded through with a light touch, organic percussion, and plucked reverberating strings. Presented as a single extended composition, it sits somewhere between a DJ mix, a traditional album, and a generative piece of music as it grows, ebbing and flowing, borrowing notes and motifs from preceding movements. The album, Slam's seventh (or ninth, depending on how you count), was written following the passing of McMillan's father. As the album builds, each element brings a new shade to this meditative little universe; its tracks separated only by timestamps and, occasionally, a short, abrupt fade.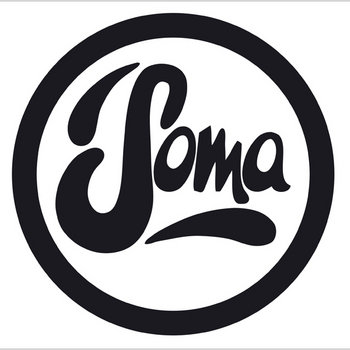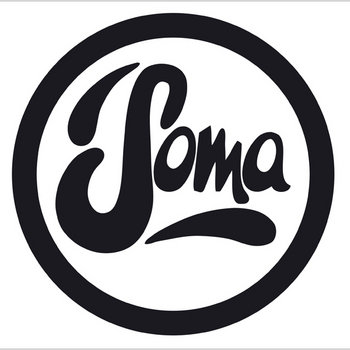 The Soma crew hasn't been shy about delving into the archives to pluck out old standards for the rework treatment. This is an excellent example of why. A remastered version of Equus's 1996 anthem "Lava Flow" plumps up the pump-and-jam of the original's kick-clap acid combo, while Slam, early Berghain resident Marcel Fengler, and newcomers Quail & AISHA carefully manipulate the stems, offering up chest-rattling intensity (Slam), cyber-psychedelia (Fengler), and a waltzing take on the original's hypnotic lead line.
Roberto Clementi


Dicodon
Italian dub-techno specialist Roberto Clementi adds a tougher thud to his style with this robust three-track release, which shows a marked shift in tone from his earlier Soma output. Its bangers are aggressive as they are richly textured, from the electronic strings washing over "Sustainable Planets" to a percussive tussle on "Cesar's Assassin" between aggressive kick-pound beats and wailing sirens. Meanwhile, the title track almost trips over itself in its excitement to spew out all over the dancefloor, all glossy kicks and jagged synth licks.
One of Glasgow's old heads (Quail has been running the city's Animal Farm parties for nearly two decades) pairs up with bright new prospect AISHA for a proper outing, having first collaborated on an excellent "Lava Flow" remix. Twangy acid synths, fizzes of white noise, and flattened kicks are all in play in this melange of crunchy, classic styles and envelope-pushing antics. Lead-off track "Warschauer" is the best, flush with skippy, squalling toplines and flickering hi-hats.