LISTS
Siwa's Minimalist Indie-Folk is an Oasis
By James Gui · August 22, 2022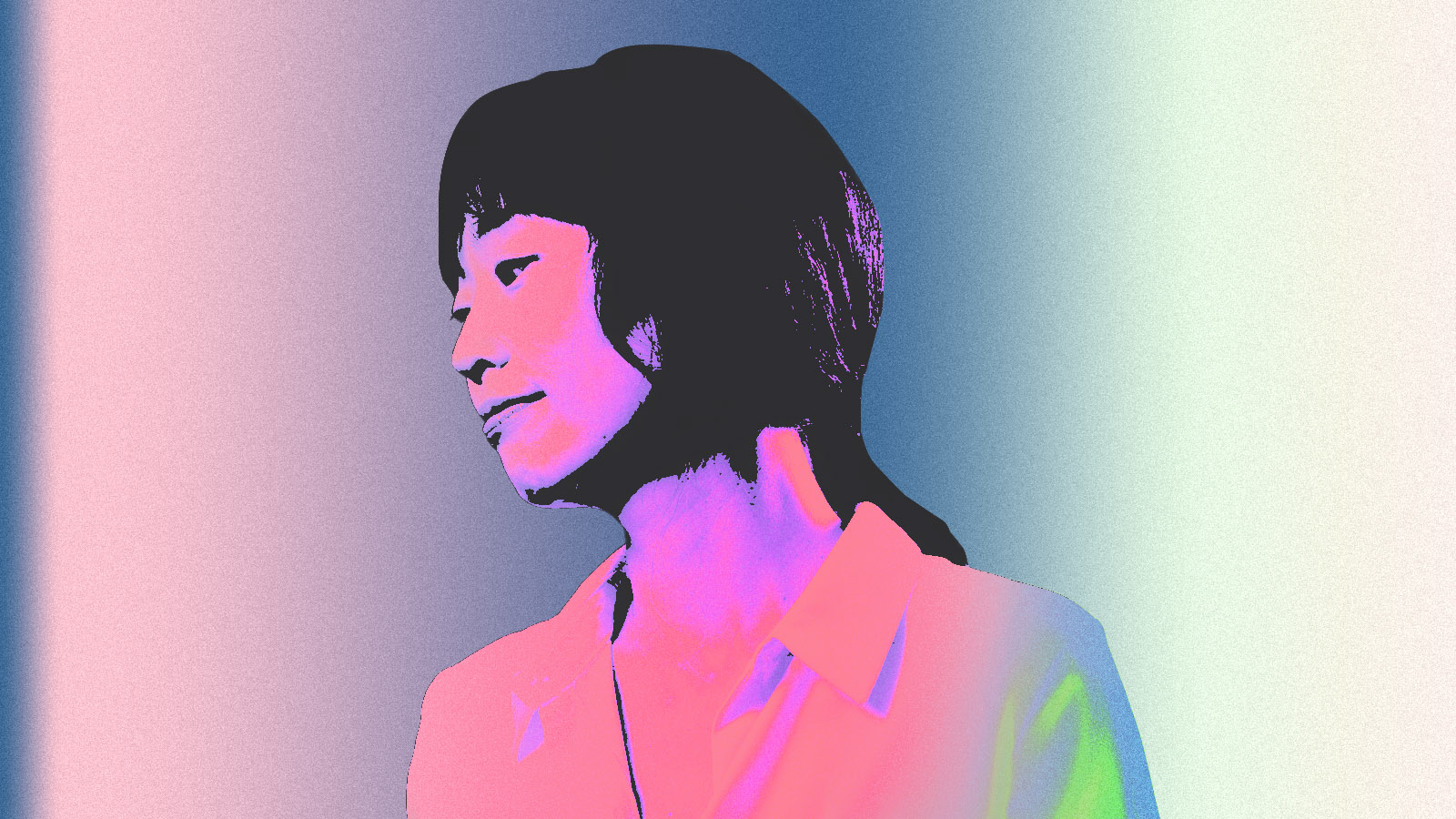 If there's anyone whose music should be described as "healing," it's Kang Hyemi's. There's something immediately soothing about her modest guitar-and-vocal sound; it's no wonder the Korean artist first began composing songs in her mid-20s as a form of music therapy for her students at a special education school.
"I wasn't sure if I was being a good teacher, if I was meeting my students' needs," says Kang. "I was concerned about what I could do to be more helpful, and then I found out about music therapy." So she started writing songs with her students, then writing songs for herself. When the day came when she wanted to perform for others, she chose her stage name to commemorate her favorite bar in Hongdae, which by then had closed: "Siwa."
After two unsuccessful auditions, Kang began performing at the famed Club Bbang, one of the few Hongdae venues that has weathered the changing musical and economic winds to this day. "You need practice," she remembers the venue owner saying to her. So practice she did, and on her third attempt she passed.
"Few people came to see me perform at first," she says. It was only after she played at the long-running Seoul Fringe Festival that she began to attract fans to her shows at Bbang. It was the late 2000s, and the Hongdae indie scene's waning years before gentrification and music industry co-optation had reached their tipping point. Some of the musicians who started around the same time—Jang Kiha and the Faces; Broccoli, You Too?; Rooftop Moonlight—have now become household names in Korea's indie scene.
"Up until more recently, I've thought of myself as someone who receives help, someone who's maybe a bit weak," she says. But as the years have gone by, Kang has become an influential figure in her own right. Electronic musician KIRARA is one person who's been touched by Kang's songs. "We've had a lot of coincidental meetings at different shows, but she [KIRARA] was too shy," says Kang. "But one day, she DMed me, saying that my music has been helpful and comforting for her, and that she didn't want to feel shy around me any more." That message led to a friendship and eventual collaboration, with KIRARA adding her glitch-inflected style to Siwa's recent single "distance to breathe." For her, Kang receives as much inspiration from those who listen to her music as she gives. "It makes me want to live better," she says.
Kang's strength is quiet and reserved. She's not the type to be confrontational, but she also contributed her talents to the 2009 anti-displacement struggle at Duriban, a noodle shop facing eviction for which local musicians organized a 531-day sit-in protest. She lives her values, using biodegradable plastic for her releases and keeping to a vegan diet. But she won't try to convince you; she leads by example.
Above all, her music is an oasis. Kang lets silence speak, using space as an instrument as much as her voice and guitar. "When you want to escape the sounds of the city, when you want to rest, I hope people seek out my songs in those times," she says. Kang herself listens to music very intentionally, preferring silence over background music; when she does listen to music, she gravitates toward the likes of Nils Frahm and Olafur Arnalds. "I love spaces where there is no sound, no mechanical sounds," she says. Welcome to Siwa's oasis: here's a guide to your stay.
---
Kang's self-titled debut EP captures the essence of the Siwa sound: guitar and voice laid bare, with bossa nova rhythms, swirling electric guitar, and percussion when needed. Her lyrics are straightforward and imagistic, often describing nature to reflect the ineffable nuances of human relationships: "흐리게 보이는 초록의 산들과 / 산 위의 구름과 초록의 논밭과 그 옆에 달리는 기차" ("The faintly green mountains/ And the clouds above, and the green fields, and the train running adjacent").
The first track "길상사에서" ("At Gilsangsa Temple") deserves special mention: it's the song she performed at her Club Bbang auditions, an achingly beautiful ballad, and the quintessential Siwa song. Ambling guitar melody, paper-thin vocals—her sonic staples. But halfway through there's a key change, and a near-imperceptible synth hovers around the guitar line. Wind chimes bring the song to a lull, leaving only the soft hum of white noise: "가만히 그저 바라보기만 해도 느껴지는 무언가 / 행복이 아니라도 괜찮아" ("Something that you can feel just by looking at it/ Even if it's not happiness, it's okay").
Her first full-length release, Walk Around sees Kang experiment further with textures and arrangement. Produced by fellow folk musician Oh Jieun, it's more polished than her debut EP while retaining her characteristic bittersweetness; the third track, a rework of "랄랄라," encapsulates the developments she makes here. An extra piano line and softer mix take the edge off of the original's raw feeling. Other songs add different textures to her arrangements, like the cello on "​​아주 작게만 보이더라도" ("Even If It Looks Small") or the bass on "하늘 공원" ("Sky Garden"). "American Alley" is also of note; it's the ending theme to the independent film by Kim Dong-ryung of the same name, which explores the stories and histories of women nightlife workers who serve the American soldiers stationed in Yongsan.
Kang's third release, once again self-produced, is a return to the rawer, stripped-back sound of her debut, with the cello and piano embellishments she used on Walk Around. "처음 만든 사랑 노래" ("The First Love Song") is a doe-eyed waltz with syrupy-sweet lyrics: "그렇게 함께 있는 이 순간이 이대로 멈추길 / 바라고 있는 이런 내가 놀라울 뿐야" ("I want this moment, us together like this, to last forever/ I'm just surprised that I'm hoping for this").
She takes a slightly more overt political stance on the seventh track, "걱정하지 말아요" ("Don't Worry"). The lyrics are taken from a tweet by anarchist activist and musician Joyakgol: "Don't worry. There are so many depressing and sad things in my life, so I don't waver no matter how serious things get. Because if you listen to music, smoke a cigarette, read a book, or focus on your work, you'll quickly get over it." She would sing the song at a demonstration against the construction of a new R.O.K. Navy base on Jeju Island, as well as a protest against the death penalty and a photo exhibition documenting the "Hope Bus" labor movement.
On this EP, Kang demonstrates more oblique and poetic lyricism while maintaining her signature minimalist sound. "그대의 우물에서" ("Thou") translates literally to "From Your Well." It's a laconic lullaby that narrates the difficulty of helping a friend with depression: "그대의 우물에서 나는 물을 길 수가 없네 \ 우물이 얼마나 깊은 지 알 수가 없네" ("I can't draw water from your well/ I can't know how deep it is").
The EP's recording process also reflects Kang's penchant for collaboration, born out of a concert series of the same name in which she shared music and coffee with 12 other singers and listeners. To encapsulate the concert series, she enlisted the help of TwoMyung bassist Jung Hyun Seo, as well as BomNoonByeol playing Native American flute on "인사" ("Bonne nuit") and accordionist Park Hyeri on "마시의 노래" ("Masi's song").
Here, Kang brings more string arrangements into her sonic palette. She uses bowed and pizzicato strings to bucolic, waltzing effect on "서두르지 않을래" ("Unhurried"), narrating the excitement of a new love. "겨울을 건너" ("Across the winter"), on the other hand, elicits a sylvan fantasy landscape with harp and vocals. Though there are slivers of brightness, this is her heaviest work yet; there's a moment two minutes into "생각도 못했어" ("No regret") where she takes a moment to gather her breath, sighing as if shaking off the weight of the history that has accumulated between two lovers who know it's time to part.
Kang's 2020 full-length takes her formula in a diverse range of directions, from the indie pop of "새 이름을 갖고 싶어" ("Begin again") to the downtempo electronica of "나를 찾으려했던 건" ("Hovering seeker"). Her collaborators bring these touches, building around her vocal melodies: Rainbow99 bringing his synth and drum programming chops, DDMARR of Dead Buttons conjuring the Wild West with his guitar work. Yet she ends with the title track "다녀왔습니다" ("I'm home"), a phrase suffused with nostalgia, what most Korean people will say when they come home from school or work. After her musical peripatetics, she goes back to her minimalistic essence that she's honed over the past decade and a half. She holds nothing back in the lyrics: "오랫동안 떠돌다 돌아왔어요 다녀왔습니다" ("After wandering for a long time, I've come back. I'm home"). And if that weren't enough, she quotes the melody of her very first song in the epilogue, coming full circle musically and thematically.
Though I'm Home would have been the perfect final album, fortunately Kang isn't quite done yet with music. Released this year, For a Tranquil Night is classic Siwa: acoustic guitar and close-mic'd vox, piano embellishments, and words unspoken. She once again collaborates with bassist Jung Hyun Seo on the fourth and fifth tracks, keeping her musical toolbox light this time. No percussion, no strings, no electronics, just Kang at her best.
Not a traditional release, Echoes of Happenstance is an ongoing project of collaborations. "I started the series in 2016 because I wanted to make music with friends," she says. The title stems from her realization that chance meetings never quite happen just by chance, but rather as an "accumulation of decisions made or coincidences that mount up over time." Since her first collaboration with Han Hee Jung, she's made four singles for the series. The most recent entry, Kirara's remix of "distance to breathe" is also the most musically distant from Siwa's own music. But Kirara's pointilistic approach to glitching out the source material might be the closest electronic analogue to the way Kang uses space and silence. Future collaborations in this direction may be in the works; Kang remembers a young Jang Myung Sun—now an electronic musician—coming to one of her shows in 2013. "I want to make music together with her," Kang says. 
Interview Interpretation by Yebin Park