LISTS
Sarah Louise's Cosmic Guitar
By Danny Riley · June 05, 2017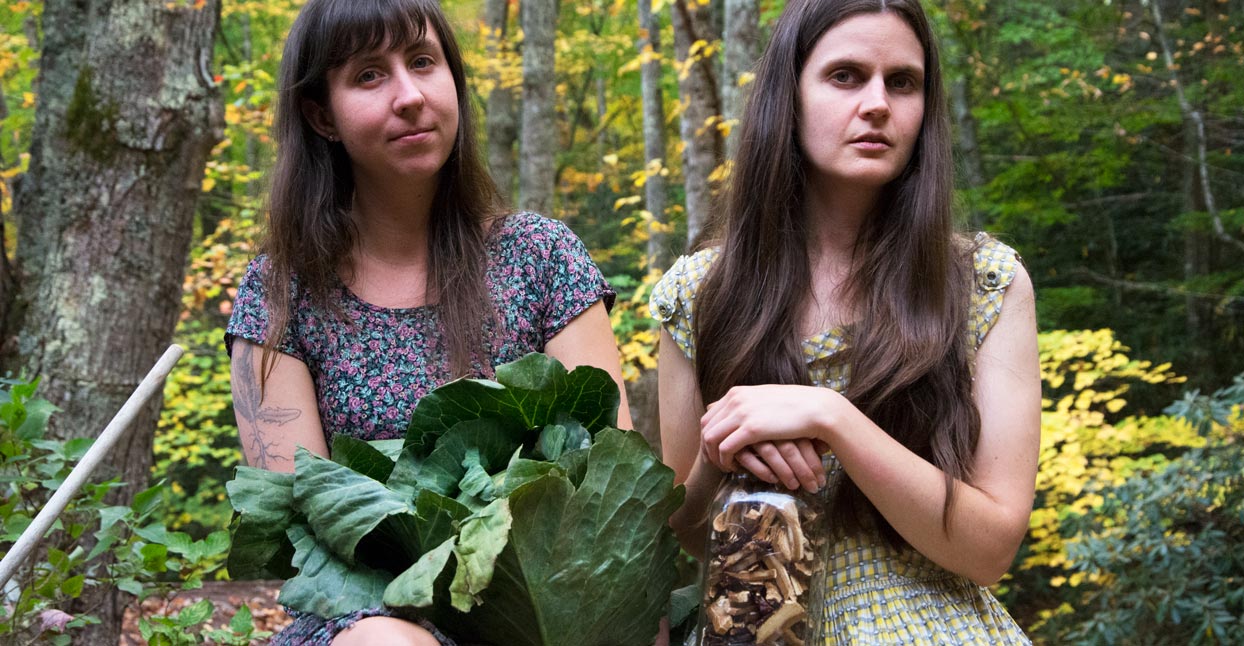 Finding inspiration in the woods and hills around her home in Asheville, North Carolina, 12-string guitarist Sarah Louise imbues her music with a free-flowing, organic quality. Her melodies snake through tributaries and counter-tributaries before building to swirling clusters of tone.
She's not entirely alone out there. The "solo acoustic guitar" format has been enjoying a renaissance of late, with players like Daniel Bachman and Glenn Jones releasing quietly successful albums full of robust, fingerpicked compositions. Fingerstyle troubadours like Ryley Walker and Steve Gunn have taken the form overground, writing songs that pay homage to the patron saints of the genre: Bert Jansch, purveyor of the florid, left hand-focussed British style of folk baroque, and John Fahey, pioneer of the thoroughly rhythmic, right hand-focussed American Primitive genre. And, indeed, most modern practitioners of the genre tend to oscillate, to varying degrees, between those two figureheads. But Sarah Louise, who creates her own tunings and crams a dozen rhythmic, harmonic, and melodic ideas into any one composition, opts instead to transcend them. As Louise notes, "John Fahey's writings about the need to master your guitar the way you need to master a woman really put me off. So I never wanted to try to sound like him."
That sense of musical adventurism and autodidacticism has been with Louise since her childhood. "The first CDs I picked out for myself as a kid were Mbuti Pygmies of the Ituri Rainforest and The Firebird by Stravinsky," she explains. She picked up the guitar early, too: "I first started to play guitar when I was 13, after someone I barely knew gave me one—a random good fortune!" She devoured pre-war blues records, a move that arguably laid the foundation for her solo work. "I didn't know anyone else who was really into old blues in high school, but I met a few older kindred spirits shortly thereafter who introduced me to ballads and fiddle tunes," she says. The arcane world of trad folk and blues, however, would remain in the background of her musical world until relatively recently—a more formative influence was waiting right outside her door. "My number one inspiration is my life living close to nature," she says. "My love of music and my love of nature are linked because they often result in similar feelings. My relationships with both inform the other. I can't explain these feelings and don't want to, other than through what I can make."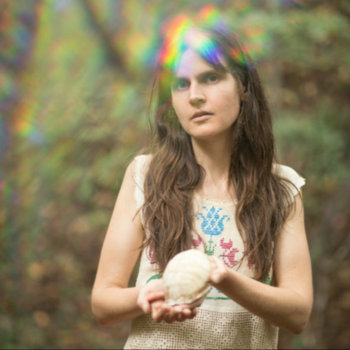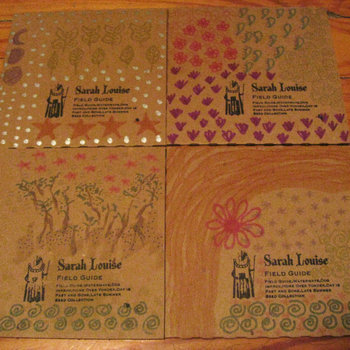 .
00:10 / 00:58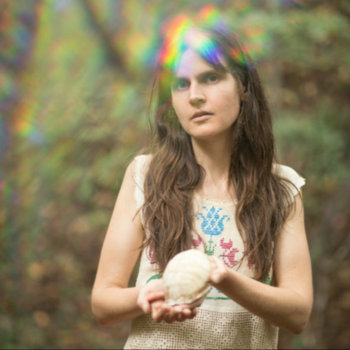 Merch for this release:
Compact Disc (CD), Vinyl LP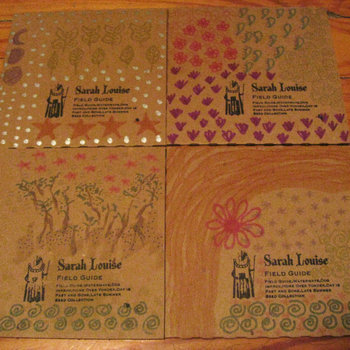 The wordless format of solo guitar was the perfect medium for Sarah Louise's ruminations on nature. On her first release, the 2015 cassette Field Guide, which came out on the ever-brilliant Scissor Tail Records, she weaves through both dense clouds of dissonance and ringing, raga-esque modalities with ease, her cascading, fingerpicked notes dripping down slowly, like water off leaves; an aura of reverential calm contributes to the work's devotional feel. But it was on last year's release in VDSQ Records's Acoustic series that Louise's compositions really took flight. On Field Guide, Louise's prominent use of Eastern scales placed her firmly in the lineage of that other great 12-string pantheist, Robbie Basho. On VDSQ Acoustic Series Volume 12 she ventures even further out, employing more harmonic tension, more varied picking styles, and increased compositional complexity. "Bright Light" opens the album with a plangent feeling, full of worrisome discords and sweeping runs. "Evidence of a Bear," meanwhile, moves through densely-tangled clusters of fingerpicked tones and ploughs through multiple pathways of potential before arriving at its rapturous coda.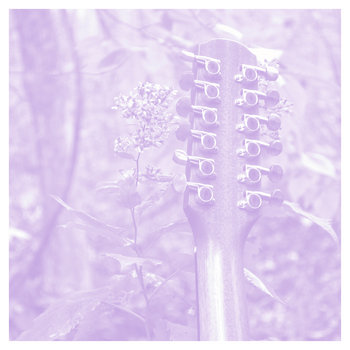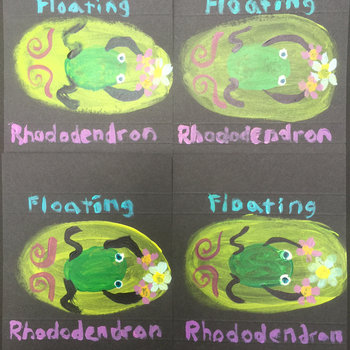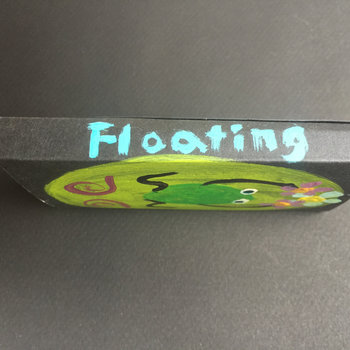 .
00:10 / 00:58
Merch for this release:
Vinyl LP, Cassette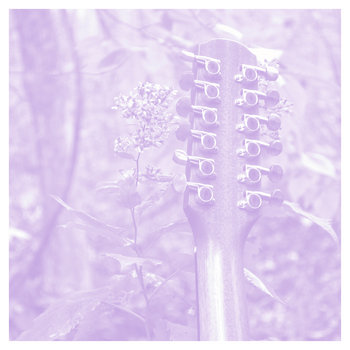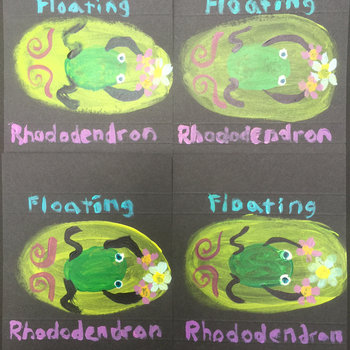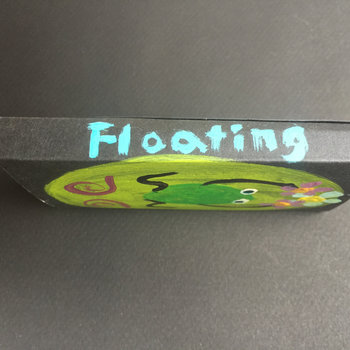 Far from the tranced-out noodlings of other cosmically-minded acoustic guitarists, like Peter Walker and early Ben Chasny, Louise's music is painstakingly considered. "Composing in my own tunings felt really important from the get-go," she says, "as has making up my own picking patterns." She is self-taught, and it's perhaps that unschooled approach that gives her compositions such inventiveness. "There are infinite picking pattern possibilities, especially when you begin to combine simple patterns into more elaborate ones and explore their individual and collective variations," she says. "The number of picking patterns you can get with six strings or two courses of six strings in the case of a 12-string is literally inexhaustible." On VDSQ Acoustic Series Volume 12, you can hear the guitarist working through these potentialities, making for compositions that flow unpredictably, according to their own interior logic. "I am very into the 'glue' between different parts of a composition," Louise says. "Some really interesting things can happen in those small spaces."
Interiority and the inner world's relationship to outward nature are the driving forces behind Sarah Louise's solo work, impulses no doubt accentuated by her years spent living away from the busy modern world. "I returned to Appalachia five-and-a-half years ago to live, and was really isolated for the first few years of that—no Internet or cell phone, just really nice neighbors!" That's not to say she doesn't thrive off collaboration, too. For example, she's played with Manas, the free rock collaboration between improvisatory guitarist Tashi Dorji and drummer Thom Nguyen, on multiple occasions. Perhaps the most fruitful collaboration in Sarah Louise's musical life, however, is House and Land, her duo with sometime Black Twig Pickers and Pelt multi-instrumentalist Sally Anne Morgan, whom Louise calls "a true musical soulmate." Deeply informed by the folk music of Appalachia, it's a million miles from Louise's solo output. For starters, all the material is based on traditional folk song, and is grounded in the earthy, anchoring pulse of the drone. Secondly, Louise sings in the duo, along with Morgan. "I have sung some of the songs on this album for over a decade, so a lot of the material actually precedes my first attempts to write music on guitar," Louise says.
This familiarity shows. From the duo's live videos or their version of "False True Lover," the first song to be released from their upcoming self-titled album on Thrill Jockey, their settings are steeped in both a respect for the material's traditional nature as well as a desire to bring out the songs' latent potential for experimentation.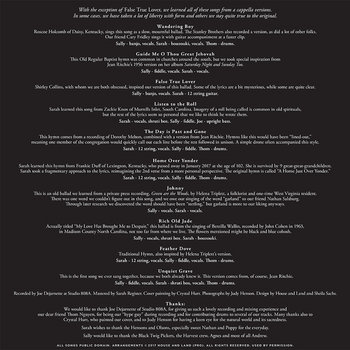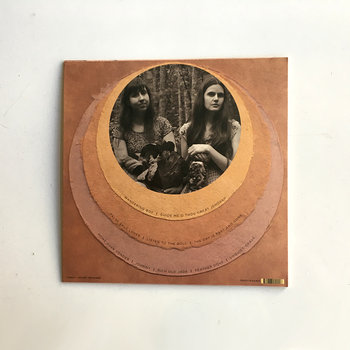 .
00:10 / 00:58
Merch for this release:
Vinyl LP, Compact Disc (CD)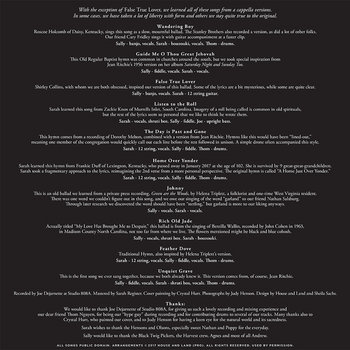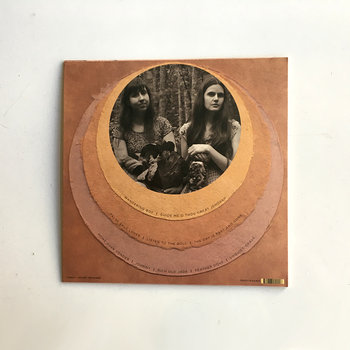 "We are interested in shedding light on these ancient connections between drone in Appalachian music, modern composition and other nature-based drone styles from around the world," Louise explains. "People in Appalachia lived a life close to the land for centuries—knowing what types of wood to use for what, keeping food cool in spring boxes, and making livings from what they could harvest from the forest. There's a universality to drone music that reflects a closeness to nature, and our record connects some of these dots." Just as experimentalists like the self-styled "hillbilly" Henry Flynt drew from the consonances between American folk music and drone-based minimalism to reach new forms of expression, House and Land aim to blend their grounding in modern composition with their love for traditional lore. As Louise contends, "It doesn't make sense to me to draw a hard line about what is folk music and what is avant-garde because so many 'folk' musicians are incredibly inventive and plenty of 'avant-garde' artists are just doing the same stuff over and over again—but it's considered avant because the mainstream has never accepted it."
Whether it's the earthy, drone-based Americana of House and Land or the rich, stargazing litanies of her solo work, Sarah Louise is exploding our ideas of what folk and acoustic music can be and do. Collaboratively or singularly, her musical output emphasises the near-spiritual aspect of devotion to one's craft, as she asserts, "So much of Western culture has become about consumerism. Corporations have done their best to delegitimize traditional crafts of all kinds to sell their products, but an ache remains to locate oneself within a continuum of culture. Reclaiming these traditions in ethical ways is vital."
—Danny Riley